Reading Time:
6
minutes
In today's digital landscape, establishing a robust online presence is vital for businesses aiming to thrive and outshine their competitors. To achieve this, leveraging the power of SEO tools is crucial. These versatile tools empower businesses to analyze their websites, identify areas for improvement, track progress, and measure the effectiveness of their SEO efforts.
With a wide array of choices available, SEO tools can be classified into two main categories: those aiding on-page optimization and those enhancing off-page optimization.
This article explores the significance of SEO tools and presents insights from industry experts on the tools they find indispensable for their website or blog.
How to Leverage Today's Best SEO Tools to Rank Websites and Blogs for Business
We have asked Terkel's community:
What is the one SEO tool you cannot run your website/blog without, and how are you leveraging it?
Here is what 12 thought-leaders had to say:
Google Trends
Yoast SEO
Kwfinder
Google Data Studio
Ubersuggest
SurferSEO
Seo Quake
Google Search Console
Semrush
Ahrefs
Google Analytical Tool
AnswerThePublic.com
Google Trends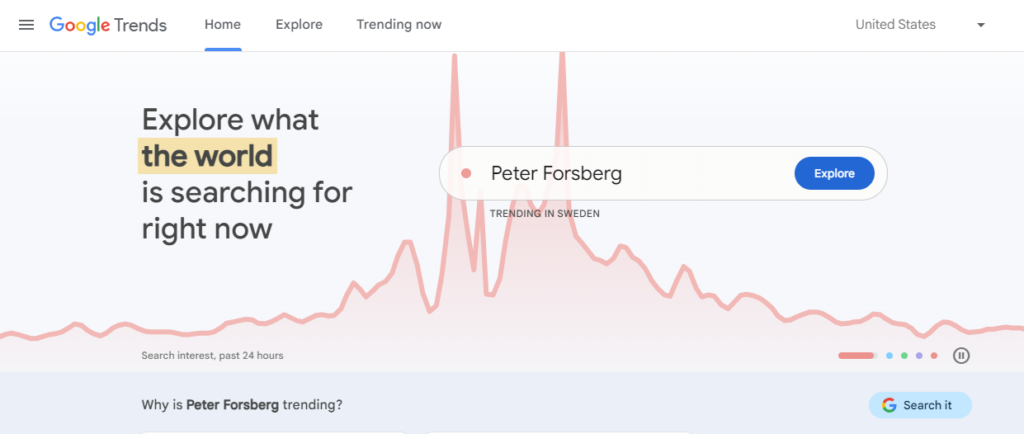 "Google Keyword Planner is a great tool for SEO, but one of my favorites is far less popular: Google Trends. Search trends change daily, and the topics and keywords you planned for six months ago might be losing popularity quickly, making it important to track trends and adjust content and keywords accordingly.
With Google Trends, you can measure topic trends, top queries, interest over time, and rising queries by geographical location. It helps us determine which trends to add to our content planning strategies and which are better left behind."
Stephen Light, CEO at Nolah Sleep, Nolah Mattress
Yoast SEO
"Yoast SEO is a WordPress SEO plugin that we use for keyword analysis and optimization. Yoast SEO does an in-depth SEO evaluation, analyzing and scoring each page and post on our website.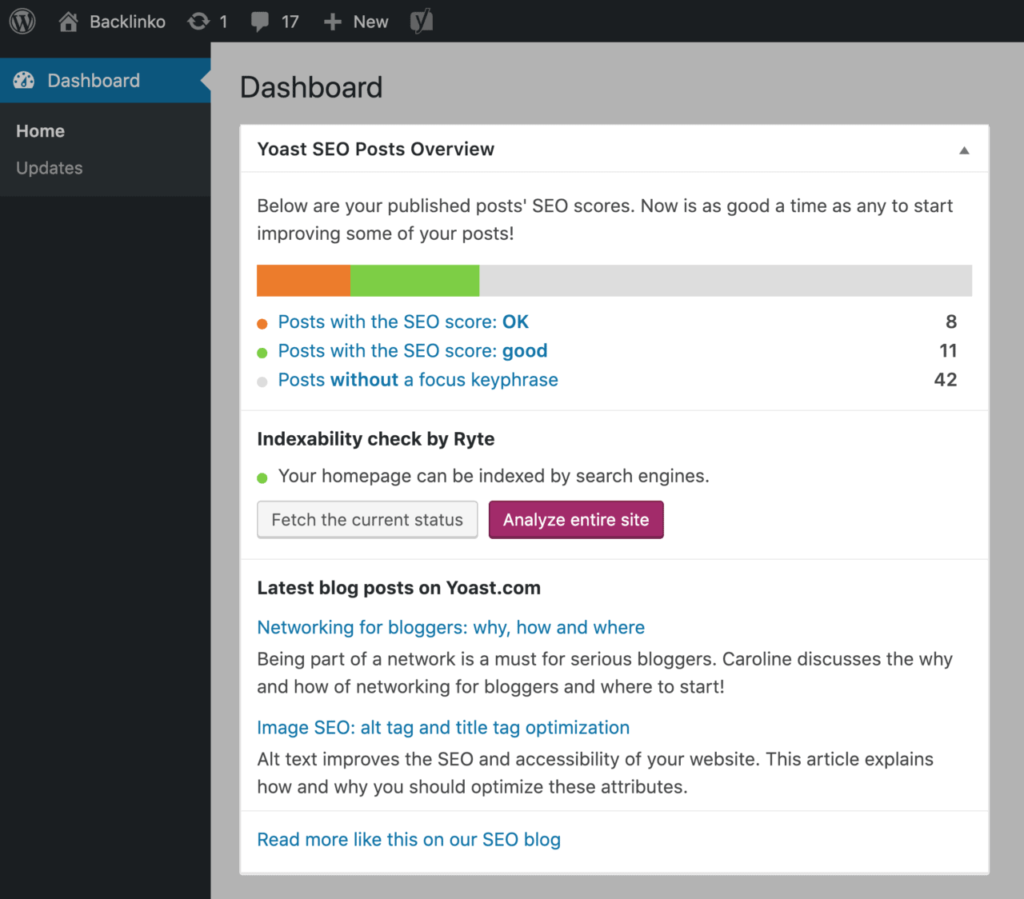 It assigns a score to each page or post based on elements like key length, external and internal links, keyword distribution, meta description length, SEO title width, and image alt attributes.
Along with the score, Yoast SEO offers tips for optimizing the page for search engines. These suggestions are incredibly specific and actionable, allowing us to quickly determine what is amiss on each page and make revisions. This capacity enables us to generate and distribute content more efficiently."
David Bitton, Co-Founder & CMO at Doorloop
KWFinder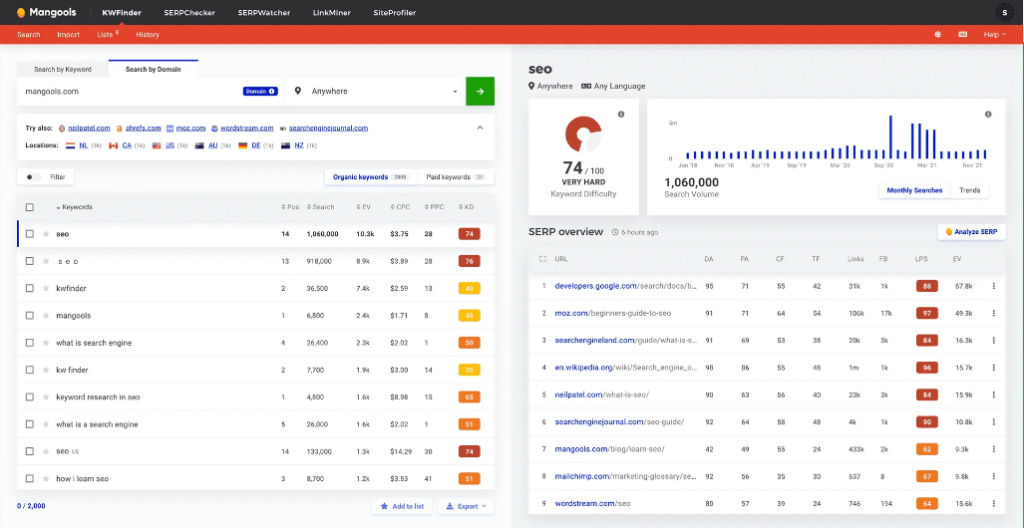 KWFinder is our ultimate keyword tool, helping us to quickly grab long-tail keywords with lower competition, improving our chances to rank quickly with Google.
We can look up the strengths of the keywords we're interested in and pull great suggestions from their software. Beyond content planning, the tool also analyzes our backlinks and lets us track our ranking thanks to their handy Rank Tracker tool, so we can see where there is room for improvement and how well our hard work pays off.
John Li, Co-Founder at Fig Loans
Google Data Studio
"The must-have SEO tool we use is Google Data Studio, a fantastic analytics dashboard suite. We use to combine in one view all the analytics data we have from Google Tools to third-party software. We use it daily since it also allows us to make and share reports with clients and our teams."
Brenton Thomas, Digital Marketing Expert, Founder of Twibi
Ubersuggest
We use Neil Patel's Ubersuggest tool as a key cornerstone of our competitor research. You get all the most useful features here, like backlink data and top SEO page rankings, but the real benefit comes from reverse engineering your competition's SEO strategy.
Use Ubersuggest to see what kind of content ideas your competitors are using, then couple those insights with their keyword suggestion tool to go even further. It's extremely useful, functional, and easy to use.
David Patterson-Cole, Co-founder atMoonchaser
SurferSEO
"There is no single SEO tool without which I cannot run my website/blog. However, SurferSEO is an essential tool for my SEO strategy.
SurferSEO provides me with the data I need to optimize my website for the search engines, and it helps me to RankTracker my progress and keeps track of my keyword rankings.
Additionally, the Link Prospector feature helps me find new link-building opportunities, and the Site Explorer tells me what keywords my competitors are ranking for. Overall, SurferSEO is a comprehensive SEO tool I would not want to be without."
Rick Elmore, CEO at Simply Noted
Seo Quake
"Yes, that's right, SEO Quake is a cost-effective browser extension that is a great alternative to the more expensive SEM Rush. It provides 90% of the same information at a fraction of the cost.
With SEO Quake, I can use it for a host of tasks. Extracting more data from SERPS, comparing domains and URLs, examining internal and external links, and quick audits on page. All of this in a plug-in makes life a lot easier.
Sure, a resource like SEM Rush can provide more information, but much of that is specific data that may not apply to many projects. For the meat and potatoes of SEO tools, SEO Quake is the pound-for-pound champ."
Devin Schumacher, Founder of SERP
Google Search Console
"Google search console is my go-to SEO tool for all the SEO optimization and what content to put out there.
It does the A-Z for the website. Whether it's reviewing the website's performance or just troubleshooting the problems, it will handle both for me. And with this tool, you can see how much organic traffic you can bring to your website by the keywords you're using. And same as that, you can analyze your keywords too. Hence, it's all in one knight in shining armor for the people looking for SEO tools out there."
Meera Watts, Owner of Siddhi Yoga International Pte. Ltd.
Semrush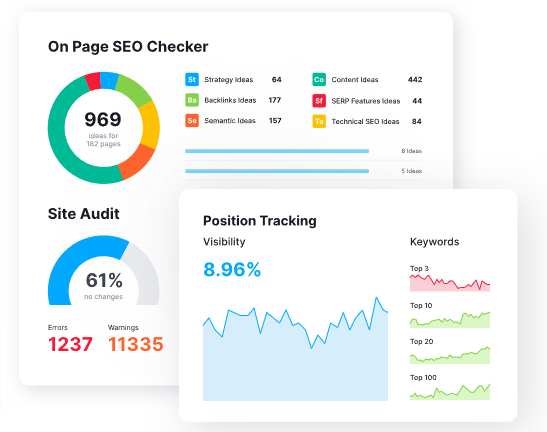 "Right now, SEMrush is the most complete SEO tool available. We use it for almost everything; keyword research, backlink tracking and authority development building, competitive analyses, and performance tracking. But the way we best leverage it is through the content template tool.
Combined with keyword research, it allows us to easily understand how to generate SEO-backed content that can compete with existing top-ranked pages."
Ryan Jacobsen, Director, SEO at LaneTerralever
Ahrefs
"I use Ahrefs for practically everything, including identifying topics and subtopics based on low competition keywords as well as niche and backlink analysis to identify potential off-page opportunities.
Ahrefs gets me every time over similar tools, mostly because I like the UX more and find it clear and intuitive. Their backlink analysis is famous for a reason. They make it easy to get the necessary information to knock out some quick wins and insights for your site."
Klara Dumancic, Alpha Investors
Google Analytics Tool
"Although Google Analytics offers a premium subscription, the free version can help you monitor your website's SEO, especially if you use it in conjunction with Search Console. All of your website's SEO data will be centralized and gathered in this way, and you'll be able to utilize queries to find opportunities for improvement with the keywords or phrases you want your site and web pages to rank for.
Determine the following engagement metrics: Employ Site Content Reports to establish engagement rates on individual web pages, engagement for your website's directories and pages, page departure metrics, and landing page acquisition, behavior, and conversion.
Isaac Robertson, Total Shape
AnswerThePublic.com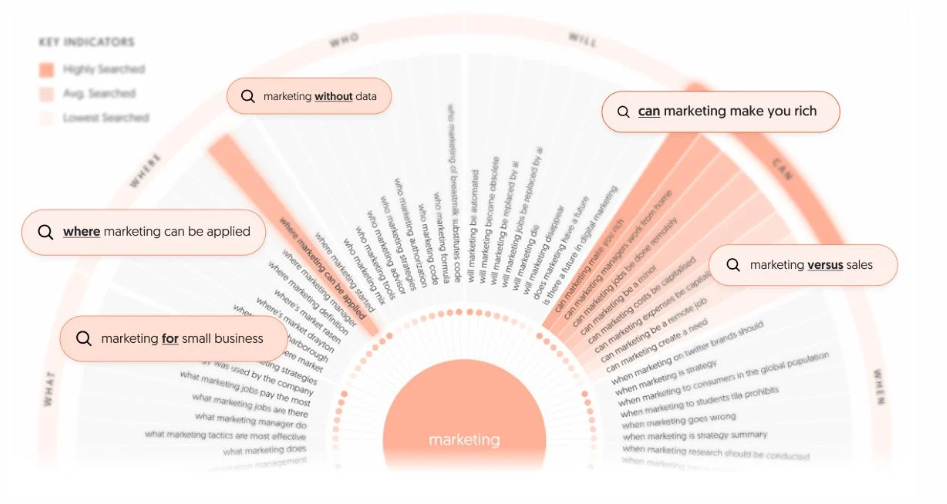 "I can't imagine running our site without Answer The Public. This tool is enormously helpful for coming up with blog content ideas. I use it every time I'm outlining a piece of content.
If you've never used it, AnswerThePublic.com has a search bar on their site where you type in your target keyword. The search engine returns an enormous list of common search queries that contain or relate to your target keyword.
In other words, it tells you about your audience's search intent and what types of information they're looking for when they type your target keyword into Google.
Every time you write a blog article, your goal should be to create the best resource on your chosen topic that is available anywhere. We try to do that and Answer The Public greatly helps us in our efforts.
Chris Zacher, Intergrowth
Closing Thoughts
As the digital world continues to evolve and competition intensifies, businesses must stay ahead of the curve by optimizing their online presence. The right SEO tools can be a game-changer, enabling businesses to navigate the intricacies of search engine algorithms, enhance their rankings, and attract targeted organic traffic.
From comprehensive keyword research to advanced analytics and competitor analysis, the SEO tools discussed in this article offer a range of features to meet diverse business needs. By leveraging these tools effectively, businesses can harness the power of SEO to boost their visibility, drive website traffic, and ultimately achieve their growth objectives in the digital landscape.
Embrace the power of SEO tools today, and unlock the full potential of your online presence.
Ready to scale up your online influence and reach? Partner with Flying V Group, the experts in digital marketing to supercharge your website's performance. Our team of skilled professionals will leverage the latest SEO tools to optimize your website, improve search rankings, and attract targeted organic traffic. Contact Flying V Group today and let us help you soar above the competition with our proven strategies and cutting-edge SEO tools.