Pay-Per-Click Advertising
Pay-per-click advertising, or PPC advertising, is the best way for businesses to get their product or service in front of customers immediately. PPC efforts allow us to purchase relevant traffic to generate new leads or product sales.
When you are looking for results that justify your investment, working with an experienced agency team can ensure that your campaign is optimized for peak performance potential every step of the way.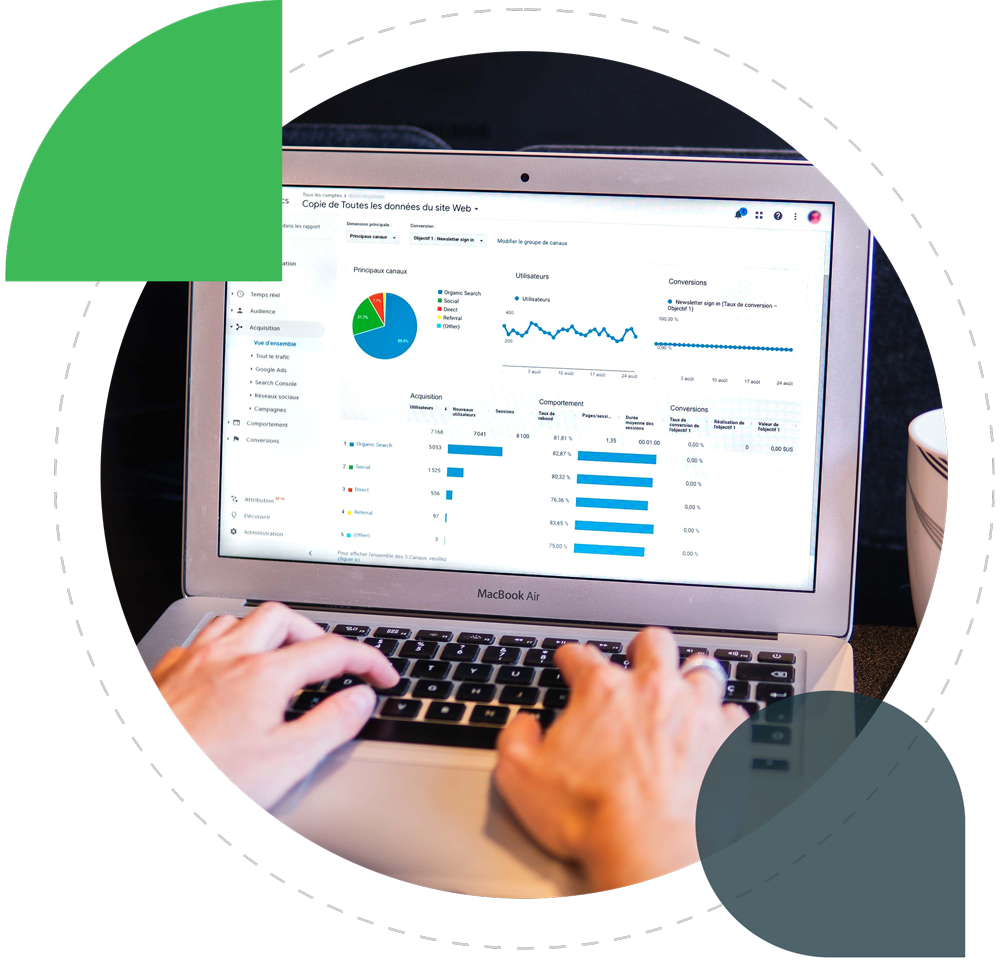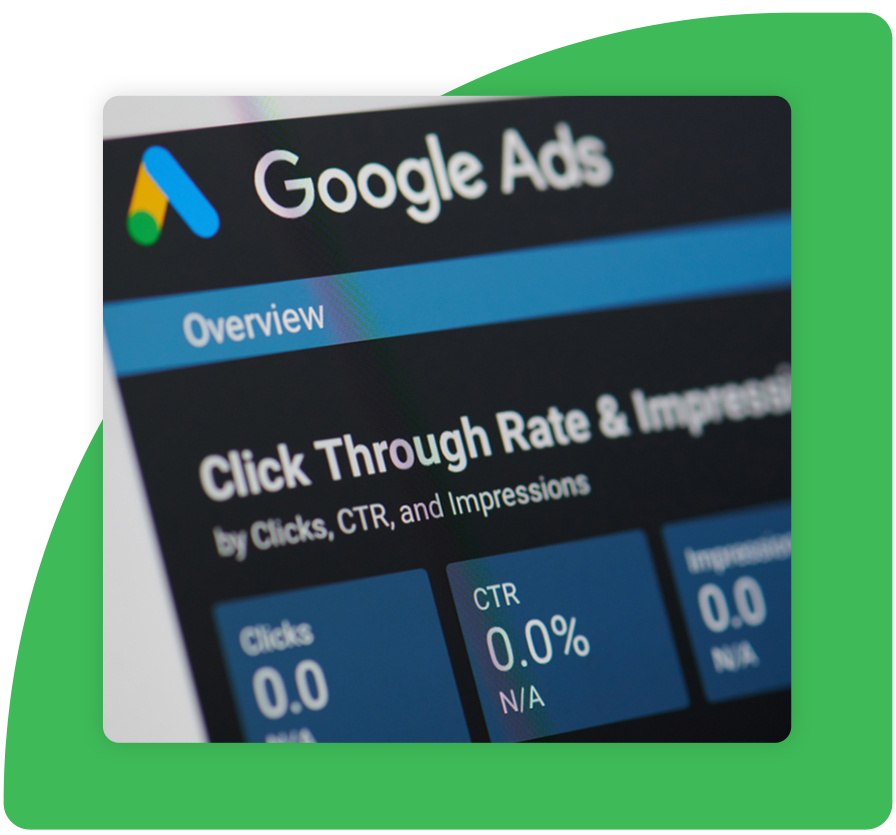 OVER $10M IN PPC BUDGET MANAGED
PPC Advertising:

Flying V Style
Our pay-per-click advertising agency team manages over ,000,000 in PPC campaigns. Their expertise in building campaigns that maximize your investment can help supercharge your results.
Each of our campaign builds go through a meticulous process to make sure that your campaign is optimized, targeted to your industry, and conversion-oriented.

Local PPC
Local paid search advertisement campaigns to bring in local customers.

National PPC
Advertise your product or service on a national level with our experts.

Facebook Advertising
Use the most powerful social media network for specific demographic advertising.
Trusted By Executives of
Premier Businesses
Take a look at what Owners, Founders, Partners, CEOs, CMO's, and more are saying about Flying V Group.
Conversion-Centric
PPC Strategy
We analyze landing pages on your site and make sure that they are optimized for conversions.
Our agency team conducts extensive keyword research to find optimal keywords that your target customers are searching for. In turn, we target them and make sure they land on your site.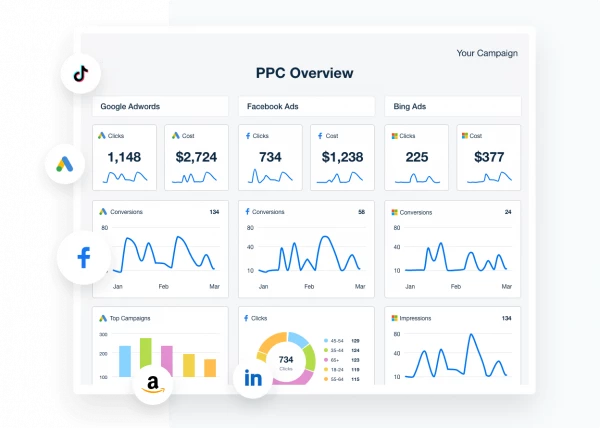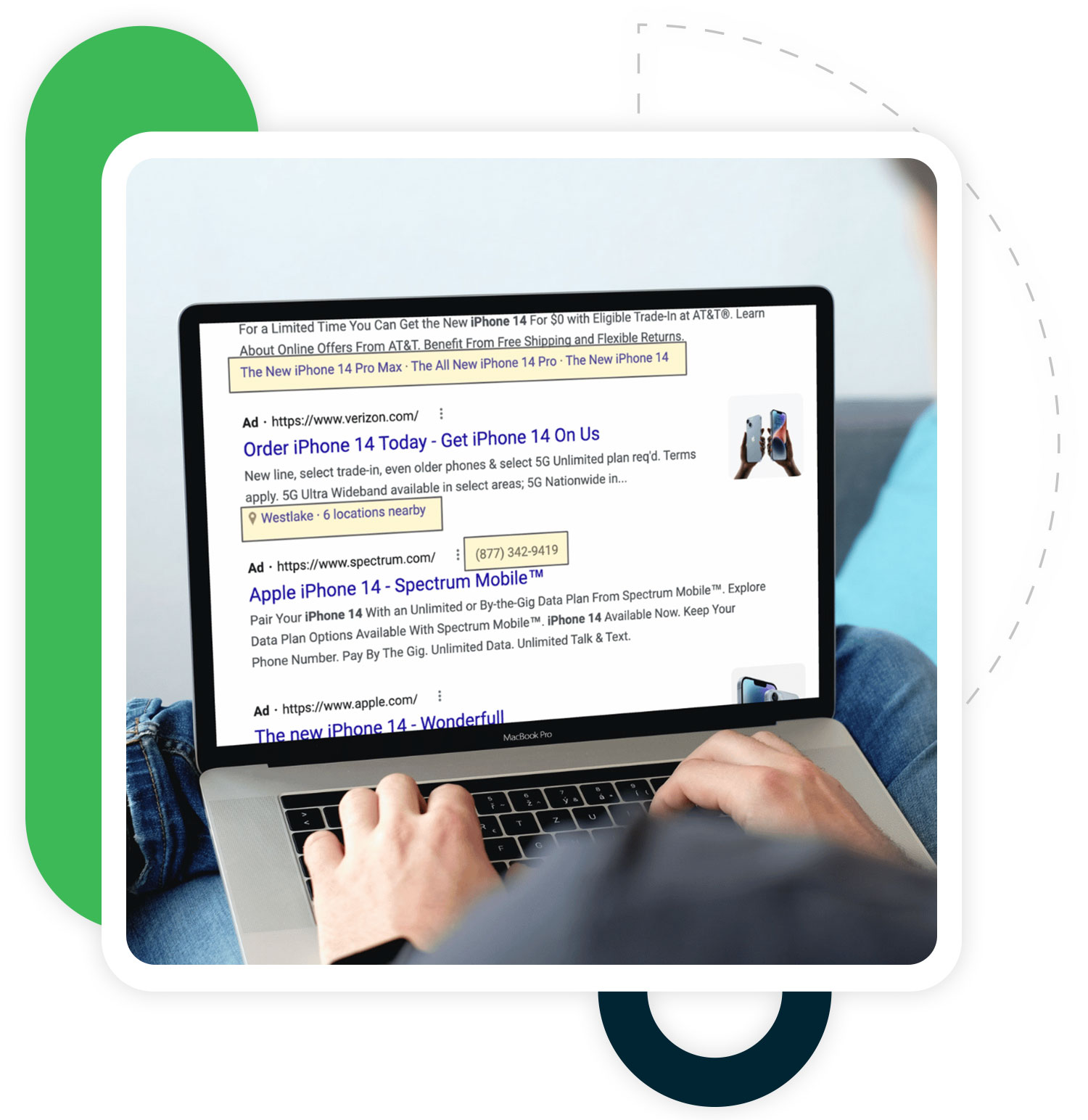 We structure your PPC campaign using campaigns, ad groups, and ads. This allows for robust reporting and optimization.
We then create amazing ad copy to ensure the highest quality score possible.
Once we have completed the prior steps, we will then implement the campaign and handle everything from here on out. We keep an eye on your campaign 24/7 and are constantly tweaking bidding and budgets to ensure maximum ROI.
We are confident your website will rise above the rest because, like you, we understand your business's unique value to your customers.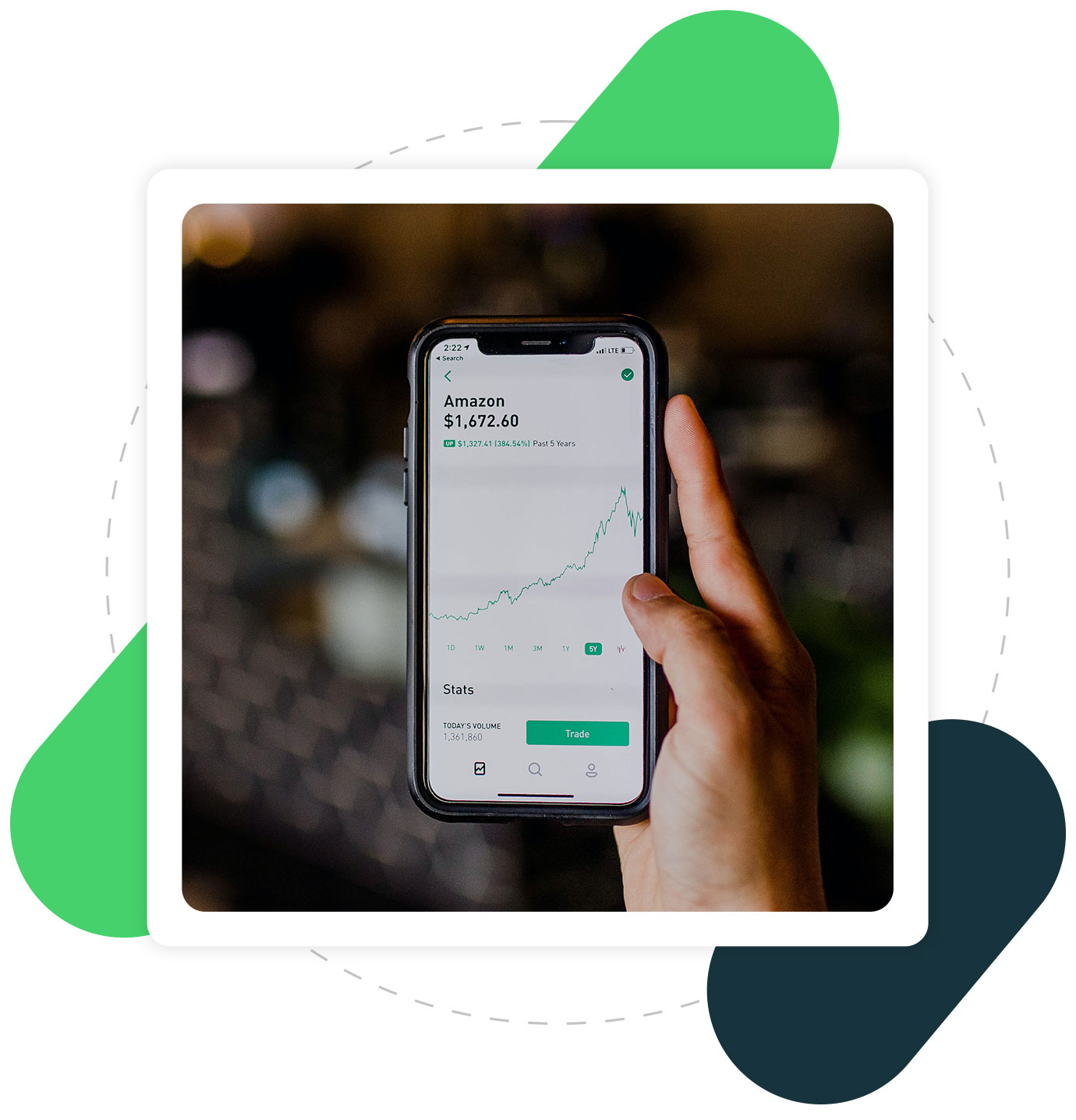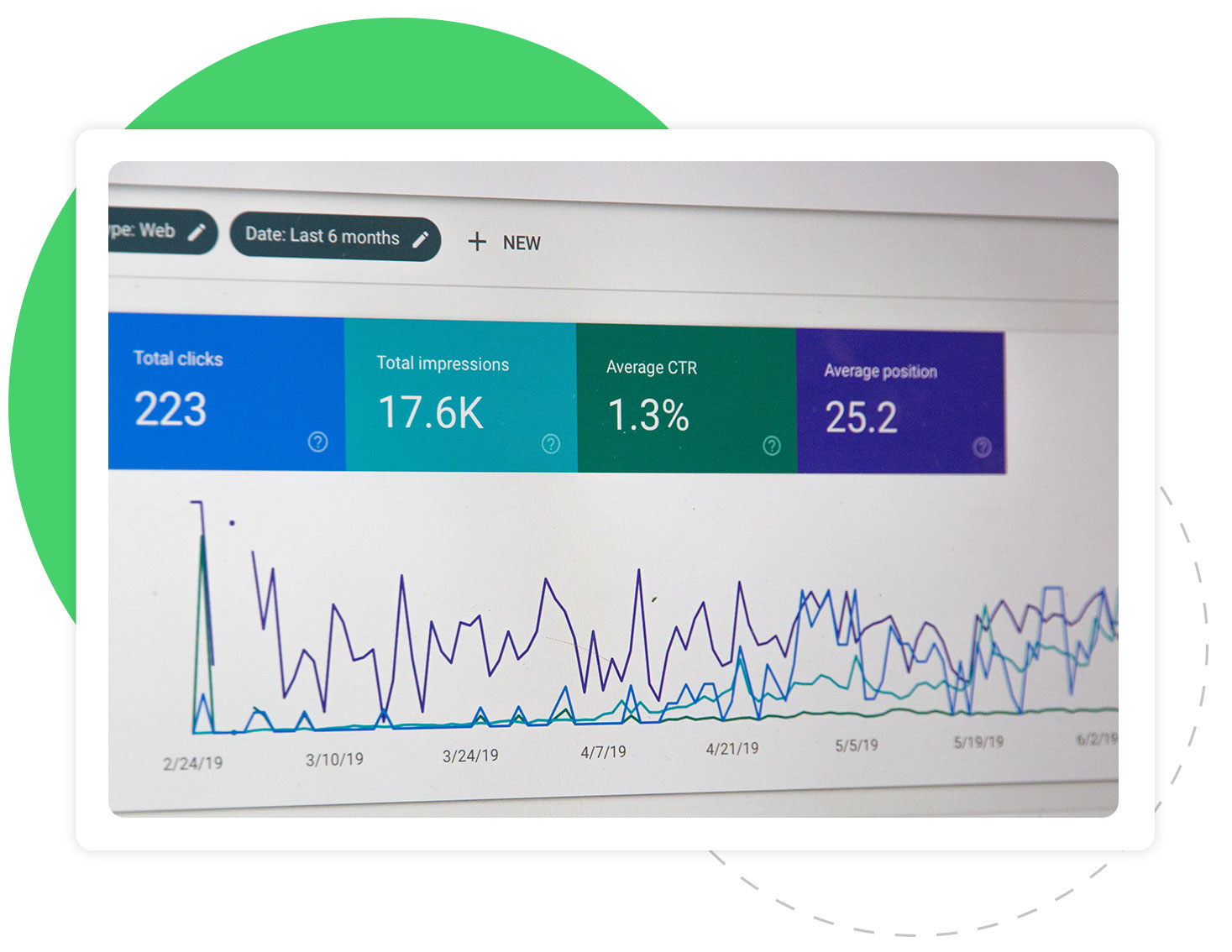 Numbers Mean
More than Feel
We monitor the campaign and make adjustments to the strategy based on real-time campaign data.
If something is not working, we change it. We install tracking codes onto your website and provide you with advanced reporting as often as you would like.
of PPC visitors are more likely to purchase something than organic visitors.
of clicks go to the top three paid ads on the search results page for a keyword.
increase in brand awareness was seen by those running search ads.
increase in all traffic types to a site from display ad network campaigns.
Maximize Your ROI with a
PPC Marketing Agency

in Orange County and Irvine, CA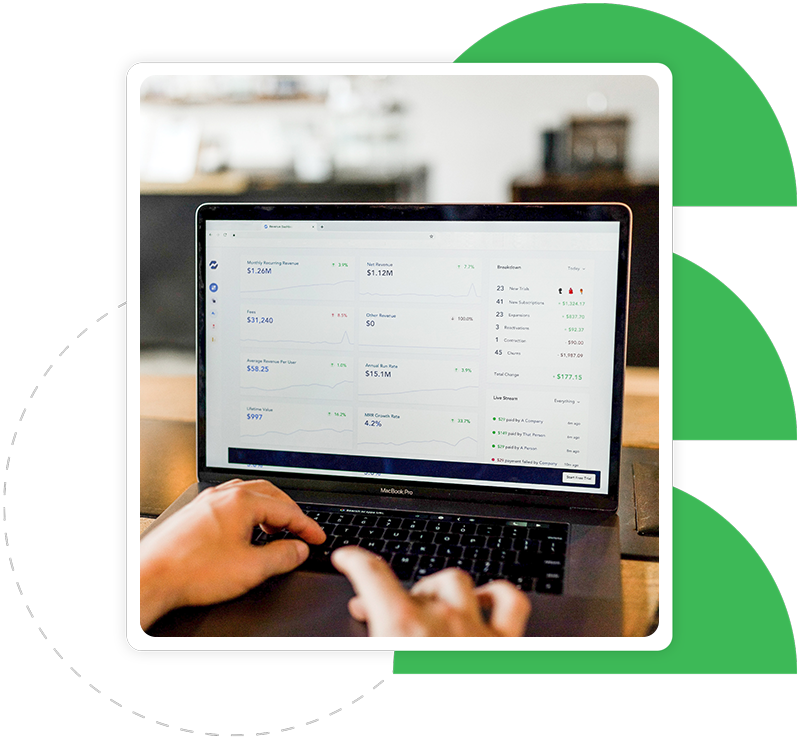 Finding the best ways to market your business without overspending is critical to your success. Pay-per-click marketing is one of the most cost-effective methods for reaching your target audience for less assuming you work with experts that know how to generate true ROI.
Flying V Group is a pay-per-click marketing agency in Orange County and Irvine, CA, offering the latest paid advertising services to help you achieve the best results for your PPC marketing campaign. We can help you create and optimize your strategy, monitor your results, and get the most out of your marketing budget.
Dependable PPC Advertising to
Reach Your Audience
Our PPC management services in Orange County and Irvine, CA, are customized to suit your business's needs. We get to know your audience, products, and services intimately in order to craft engaging content that generates clicks from qualified leads.
Once users are on your site, we ensure that your landing page is optimized to convert clicks into leads and/or sales. As a PPC marketing agency, we stay on top of the latest trends and ensure you get more qualified leads that convert into sales.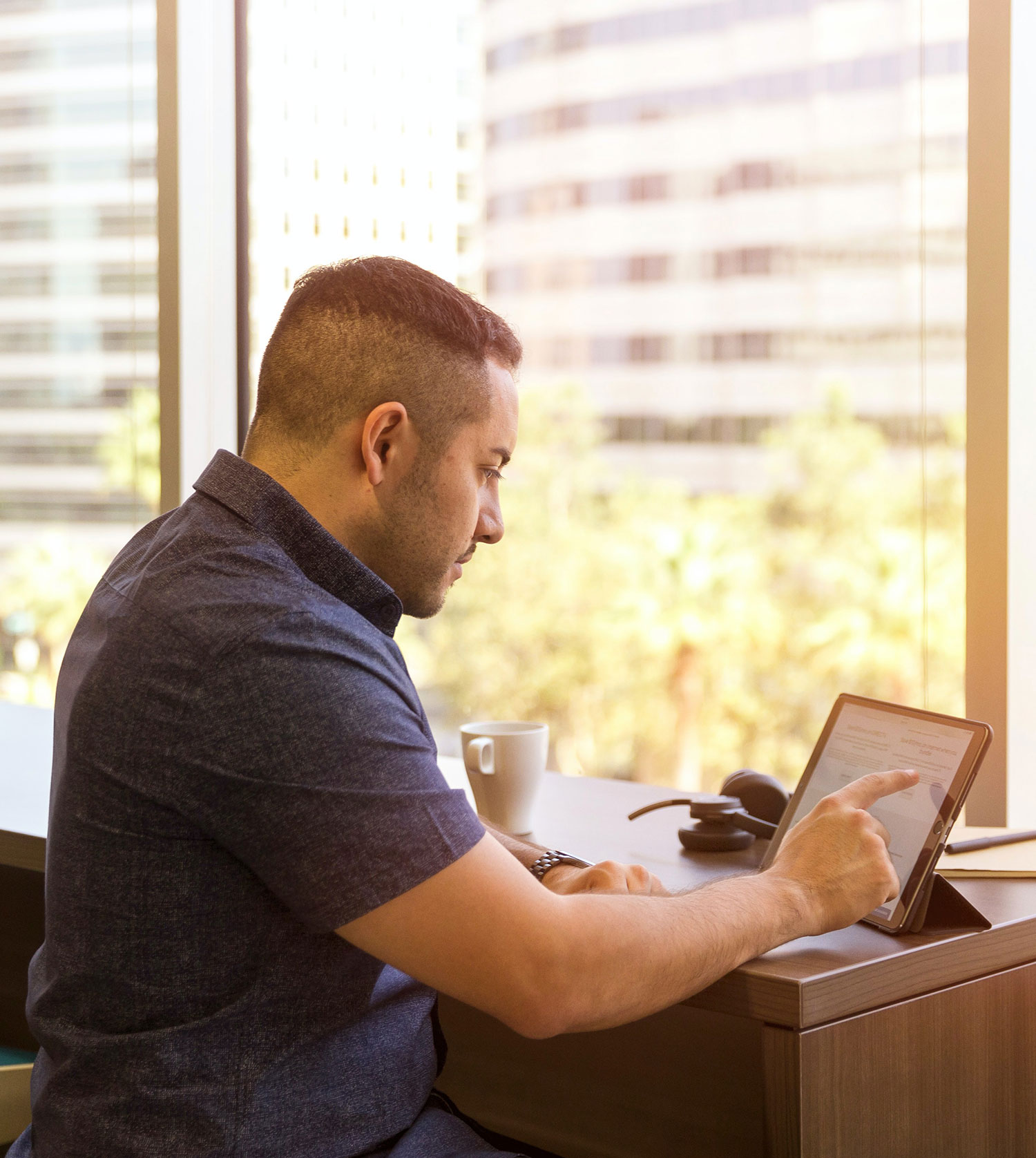 Work with Our
PPC Advertising Experts
We are an expert pay-per-click marketing agency in Orange County and Irvine, CA. We are dedicated to helping you build engaging ad copy that entices potential customers to visit your website and landing page experiences that convert them into qualified leads.
We choose the most effective keywords for your business and create ads that capture the attention of your target audience. If your campaign isn't producing the desired results, our PPC management services can adjust your strategy to ensure you reach the right people at the right time.
We Practice What We
Preach
Take a look at the content that we've written to help you understand
our process and the expertise and strategy we provide for your business.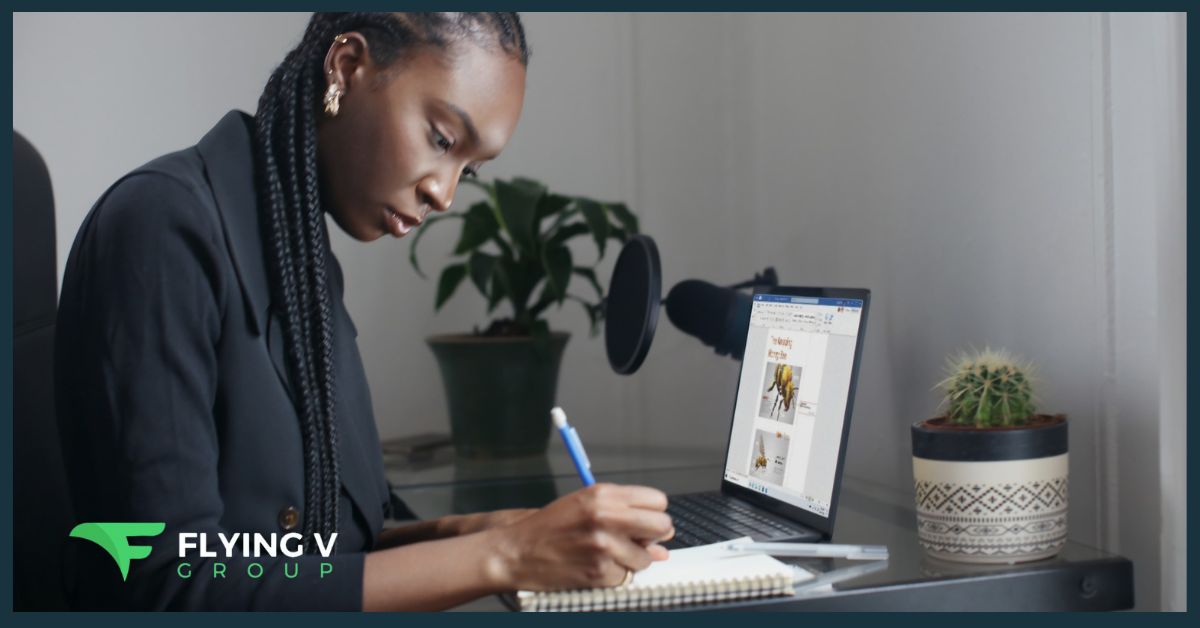 Do you want to make the right choice in hiring an SEO agency for Startups? In the bustling digital...
Frequently Asked Questions
Why is PPC advertising a great investment?
Pay-per-click advertising is a great investment because it is extremely measurable. We will know instantly whether the campaign is successful based on things such as click-through-rates, conversion rates, quality score, and ad circulation.
It is important to make sure that you have an expert managing your valuable advertising dollars.
How often does Flying V Group keep an eye on the campaign?
We monitor, analyze, apply extensive research, and optimize your campaign 24/7. We are receiving daily reports on the effectiveness of the campaign and making sure that we are making any and all improvements when needed.
The longer a pay-per-click advertising campaign goes the better because we will be able to use the analytics from the campaign to make optimal changes and tweaks.
What type of traffic will I get to the website?
Our methods attract qualified traffic for the keywords that your customers are actively searching for and want to learn more about. We handle placement analysis, bid suggestions, target phrases, keyword research, and campaign optimization to make sure that we are attracting high-converting traffic.
How does payment and processing work?
The beauty of PPC advertising is that you will only be charged by the search engine or platform for ads that are clicked on. If your ad displays, but is not clicked, you will not be charged.
Payment for the ads is made directly to Google or the other preferred ad platform. Flying V Group charges a monthly management fee based on the advertising budget for that month and the ongoing optimization of the pay-per-click advertising campaign.
I thought Facebook Advertising was different?
Yes, that's correct. With Facebook advertising we display what we call "passive advertisement". Passive advertisement is when a user is delivered an ad even though they have not actively pursued that ad.
The beauty with Facebook Advertising is that we are able to do demographic targeting based on a customers age, location, interests, gender, education, friends, likes, etc. Once we know what our exact customer looks like we can deliver them extremely optimized ads.