YOUR TEAM OF MARKETING CONSULTANTS
Flying V Group is made up of talented and dedicated individuals from across the globe. We have built a remote and global team to provide the best performance marketing team at the most competitive rates. We work 24/7/365, around the clock, like ninjas in the night, to feed our competitive nature to be the best.
Our goal is to forge long-lasting, win-win business partnerships. We value our work, but we value our relationships even more, which is why we do everything in our power to deliver above and beyond expectations. Performance is everything. ROI is our focus.
Learn more about our team below. We only hire the best of the best to provide you the most value possible. We are the team you want on your side.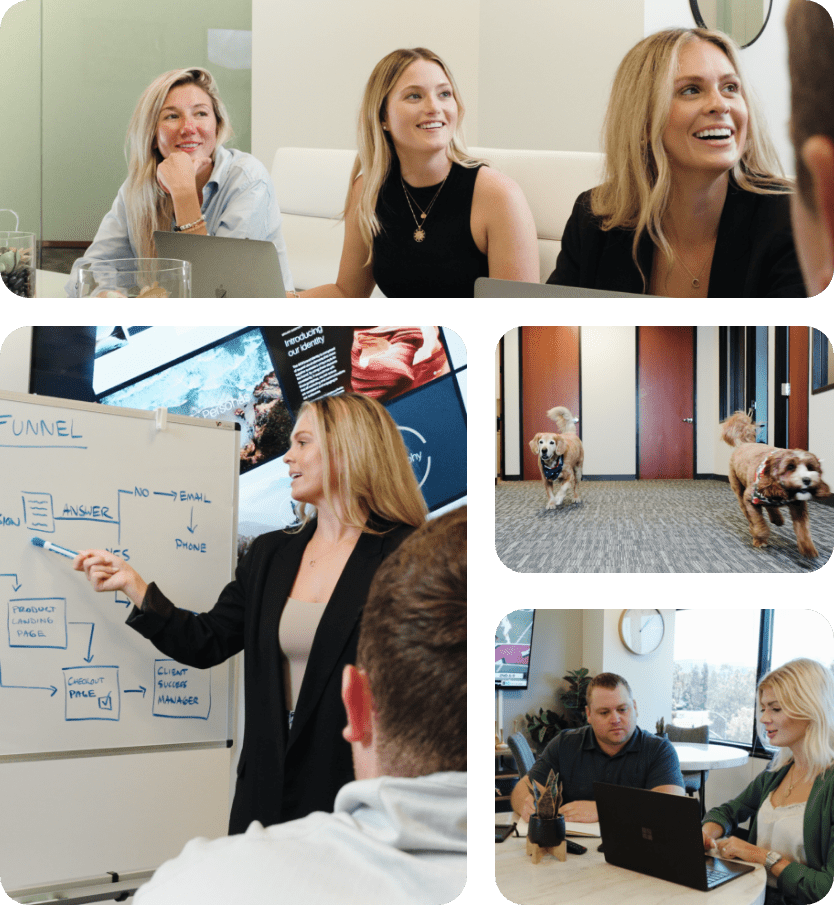 Team Oriented
Achieving something as a team is far more rewarding than as an individual. We always work as a team.

Passionate
Our entire team is passionate about the work they do. We love our work and love working with our clients.

Relentless
We are relentless in our pursuit of perfection and success. We are not satisfied with anything but the best.

Determined
Can't is not in our vocabulary. If we "can't" do something, we will either find a way how or find someone that can.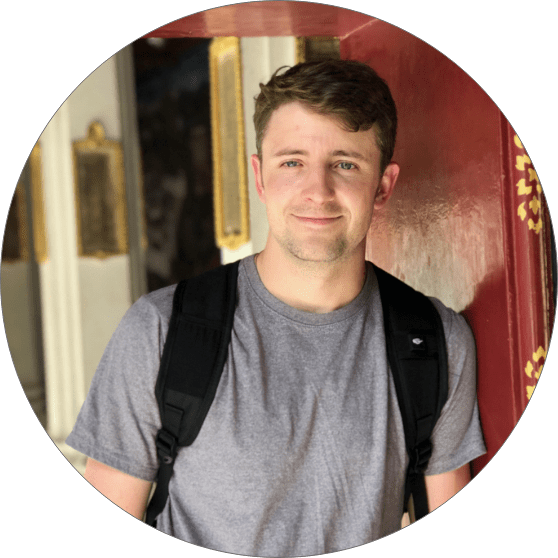 Ben Smith
Strategic Amazon Advisor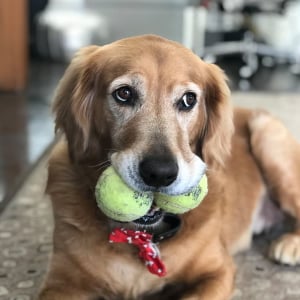 Buddy
Lead Dog of Security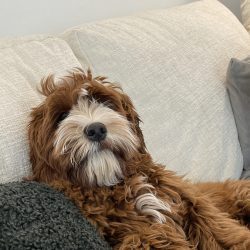 Robb Fahrion founded Flying V Group along with his brother, Tyler and Brennan Smith, in 2016. Robb's vision for the company is to grow Flying V Group into one of the largest and most successful agencies in Southern California and across the United States. Currently, Flying V Group has serviced over 300 companies with digital marketing and advertising needs ranging from SMB's to F500's.

At Security First Corp, Robb was the Director of Marketing and managed marketing strategies and relationships with clients like IBM, Unisys, Northrop Grumman, Microsoft, and Sengex.
Robb is native to Southern California and attended Chapman University where he received his Bachelors of Science in Business Administration with an emphasis in Marketing and a Minor in Communications. Robb graduated with Summa Cum Laude honors. Robb also serves as the Chief Marketing Officer for the California Waste and Recycling Association, which is a professional group of waste haulers, recyclers, facility owners, and operators engaged in helping our communities become more sustainable. He is also the Chief Marketing Officer for Global Premier Fertility, which is the Nation's leading group of fertility clinics.
In his spare time he enjoys watching all types of sports, spending time outdoors, and hanging out with his fiance Alexandra and dog Sunny.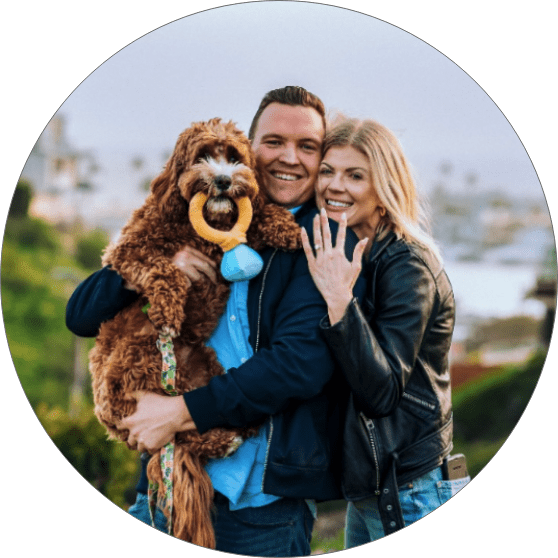 Chetan is a purpose-driven digital marketer ready to solve tough challenges and make a difference in his clients' businesses.
With a passion for purposeful creativity, Chetan has made it his mission to help those who are helping others. Tangibly, that means he assists quality brands in developing and executing content marketing strategies to position themselves online, tell their stories, raise awareness and build fruitful relationships.
Chetan has planned, executed, and written web marketing materials and campaigns involving everything from ads, feature articles, and white papers to whole websites. Part of that process has included developing strategic marketing audits, buyer personas, and lengthy web marketing plans. The most rewarding part for Chetan is that he has had the opportunity to partner with and help lead teams of talented creatives on these projects, experimenting with new and better ways to drive results for brands.
Chetan's skills and specialties include problem-solving, content strategy and execution, SEO, social media strategy and management, email marketing, editing, press releases, pitching guest blogs, web analytics, and conversion rate optimization.
Outside of the workday, Chetan is a sports nerd with a passion for social entrepreneurship. He loves trying new craft beers and he balances the extra calories with a love of hiking, biking, tennis, and soccer.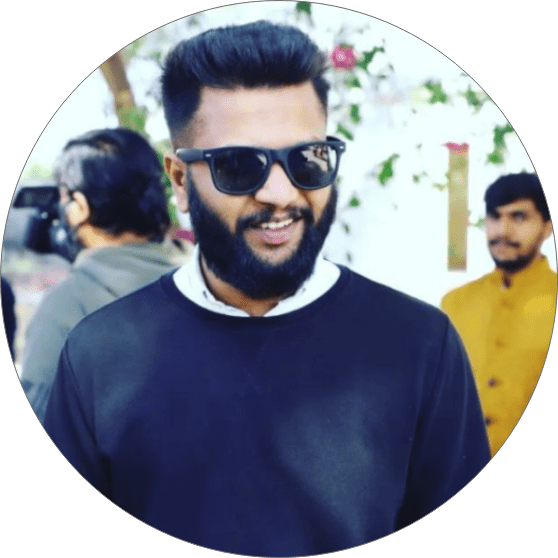 Audrey Amoo is a professional writer specializing in quickly and effectively producing search-engine-friendly content. From blog posts to email newsletters, or even entire websites, she can take your ideas and turn them into something beautiful.
Audrey loves working with companies of various sizes to help them express their ideas in writing that grabs attention, delivers a clear message, and is easy for readers to understand.
She believes that the best way to grow your business is to empower your customers and clients to understand what you do, why they need it, and how you can help. She can make that happen by helping clients express themselves with ease and confidence.
Audrey has been writing for over ten year and has worked with clients in the travel, healthcare, digital marketing, crypto, investment, and real estate industries. Her goal is to give you the best possible content that will help you reach your target audience and grow your business.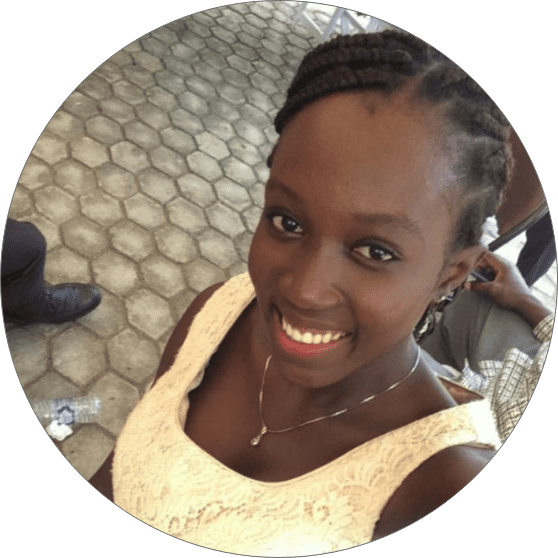 As a Partner and Co-Founder of Flying V Group, Brennan brings his digital marketing expertise across many different mediums and industries. Brennan's strengths lie in his ability to connect users with brands.
He is responsible for driving over 250 million impressions and clicks via social media and manages relationships with our top clients like Lyft and American Airlines.
Prior to founding Flying V Group, Brennan worked as Chief Executive Officer of his own social media marketing agency and Chief Marketing Officer for a tech startup in the mobile application space.
A native of Southern California, Brennan currently resides in Phoenix, Arizona and manages Flying V Group's strong relationships with clients in the surrounding areas. Brennan graduated from Arizona State University with a Bachelors of Arts in Business Communications and a Bachelor of Science in Business Marketing.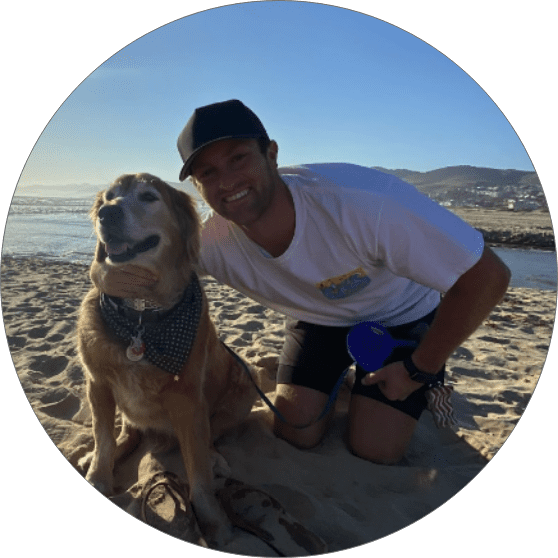 Joey Artigue joins Flying V Group as a sales director. His experience, professionalism and ability to provide a wide variety of services and solutions to clients stems from his knowledge and passion for helping build affinity for multi-million dollar brands in sports and entertainment.
Joey attended Arizona State University graduating with a Bachelor of Arts degree in Design Studies Management and is a member of the Lambda Chi Alpha Fraternity. His prior work experience is well rounded in the sports business arena in the Phoenix area; Joey has worked with KTAR & Arizona Sports, Phoenix Suns, and the National Basketball Association in New York City. He also is a licensed financial advisor, helping small business and families meet their financial goals, estate strategies and insurance needs.
During his free time, Joey enjoys golfing and is an avid valley sports fan. He is a 3rd generation Arizona native.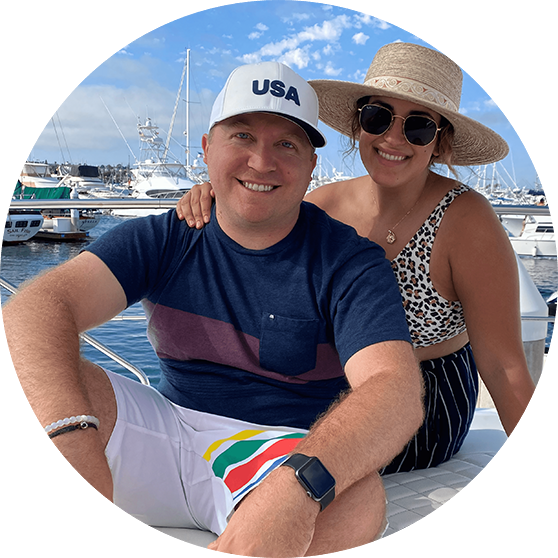 Ashish Singh is Flying V Group's Senior SEO Specialist and has been employed at FVG since 2016. Ashish has a Bachelor's Degree in Information Technology and he started his SEO journey in 2011. 
Ashish has worked for companies like ASR Infotech as an SEO executive and was a team leader of multiple SEO teams and link building experts. After working at ASR Infotech, Ashish transitioned to freelance work for clients from different industries like law, tourism, and financial services prior to working for FVG.
Ashish cherishes his job as an SEO expert and he says that it gives him the satisfaction of innovating and testing new technologies. His favorite thing to do is placing a client's website and blog posts on top of Google search results for relevant keywords.
Ashish has been working for Flying V Group for more than four years and he says they have been the best years of his professional life because he believes that FVG is the best team in the world. 
Besides working, Ashish enjoys watching cricket and spending time with his lovely wife and son.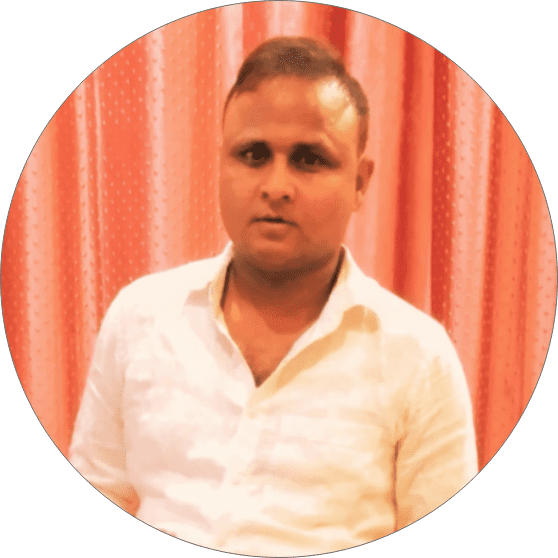 Arjun wrote and published his first book when he was still in college. After working as a journalist for several of the top-ten global tech publications, Arjun pivoted towards B2B content. He joined Ciber Digita Consultants as Partner, Corporate Communications, where he consulted on strategic comms. He then leveraged his hands-on experience in the tech sphere and as a writer to deliver compelling content to US small businesses and agencies.
Arjun initially partnered with FVG as a content consultant, a relationship that developed organically as he began to play a greater role in FVG's client content process, from ideation to delivery. As Director of Content Strategy, Arjun oversees the content team and works closely with clients to deliver awesome, conversion-oriented copy. 
Arjun currently lives in India, but was brought up in Cedar Rapids, Iowa. He speaks English, Malayalam, Russian, Armenian, Hindi, and Tamil.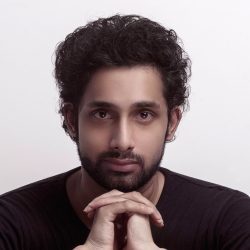 Senior Operations Executive
Jonalyn is Flying V Group's Senior Operations Executive and helps facilitate many different processes for client work.
She works heavily on blog deployment, link building,  email outreach campaigns, and social media marketing tasks.
Originally from the Philippines, Jonalyn is an Agriculturist by profession with tons of hands-on experience in this field. She started her freelancing career back in 2019 as an executive assistant under Prospect Social and then was hired full-time by Flying V Group.
In her free time, Jonalyn enjoys watching cooking videos and spending time in the kitchen cooking healthy recipes for her toddler. She also likes road trips and hopes to drive a motorcycle one day!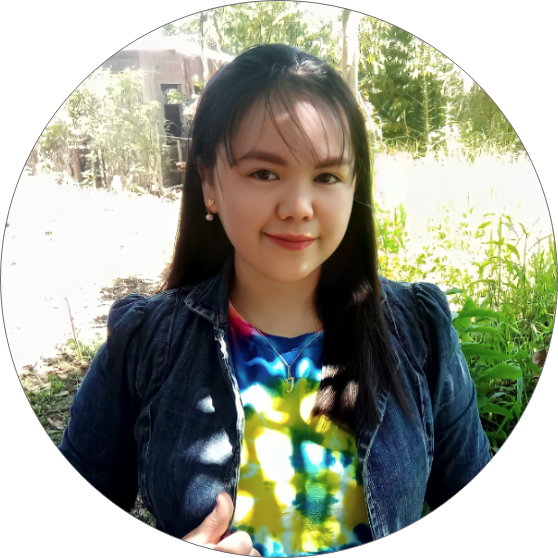 Prior to joining Flying V Group, Yancy worked as a sales, customer, and technical support executive for a Canadian telephone company and also held the same role with Google.

She has a Bachelor's in Marketing from ESI School of Management with accreditations from Franklin University and a Master's in Neuromarketing from OBS Business School with accreditations from Barcelona University.
Yancy is currently working as an Operations Executive for Flying V Group and her voice will be the one you will hear when you call Flying V Group! She is also in charge of administrative tasks and helping different people within the company.
Yancy hails from El Salvador where she currently resides. In her spare time, she loves to travel, go to the beach, read, paint, and can't live without music.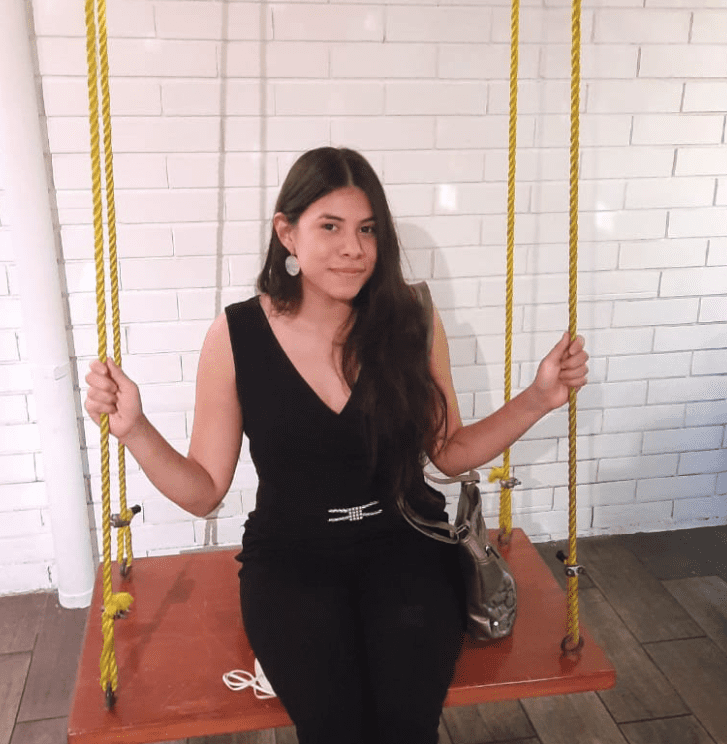 Buddy joined Flying V Group in order to assist with office security and HR. Having many years of team building experience in the Southern California area, Buddy is able to boost team morale while enjoying a good belly rub from time to time.
Prior to joining Flying V Group Buddy worked in San Clemente, California assisting with tennis ball retrieval.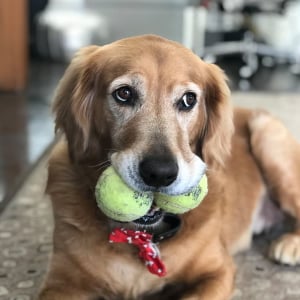 Sunny is an Australian Labradoodle that has spent her career specializing in walking with sticks, belly rub acquisitions, and finding the best nap spots in the office.
Flying V Group brought Sunny on to remind us of the finer things in life and that mid day nap breaks are often a great way to rejuvenate.
Prior to working at Flying V Group, Sunny worked in Oregon on her family's farm making sure that every inch of the property was sniffed and examined.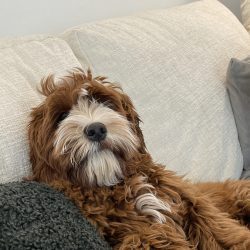 Kashif loves creating a great website that converts visitors into customers.
Kashif has more than a decade of experience as a rare designer-developer hybrid of WordPress and Shopify.
He is passionate and knowledgeable about both the visual and technical aspects of creating a website.
 In his current role as a Lead Web Developer at Flying V Group for the last 3.5 years, he manages the websites of top firms to small and large businesses in North America. He also works closely with the digital marketing team at FVG to help the client's websites be found on Google search and deliver results in the form of revenue generation.
On the technical side of web development, he has worked on a wide range of websites using WordPress (Theme + Custom Coded using Advanced Custom Fields and Carbon Fields), Shopify, PHP, MySQL, and jQuery.
In his free time, Kashif enjoys exploring trails, climbing, and is a road cyclist.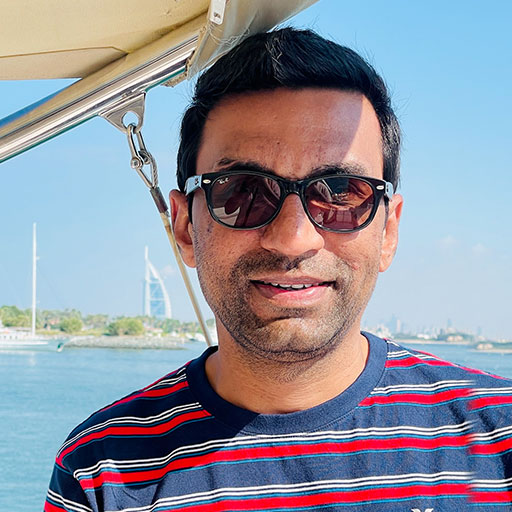 With a background a a fine artist, Maeve has an appreciation for creativity combined with deep technical skill. With over ten years of experience working in web design, she has a deep understanding of user interface, user experience and digital design.
Maeve graduated from the American University of Rome with a Bachelor of Arts in Graphic Design and Film. 
Originally from Colorado, Maeve is now based in Rome, Italy, chasing a creative lifestyle and working full-time as a digital designer. Her skillsets include web design, UI/UX design, graphic design, logo design, motion graphics, and more.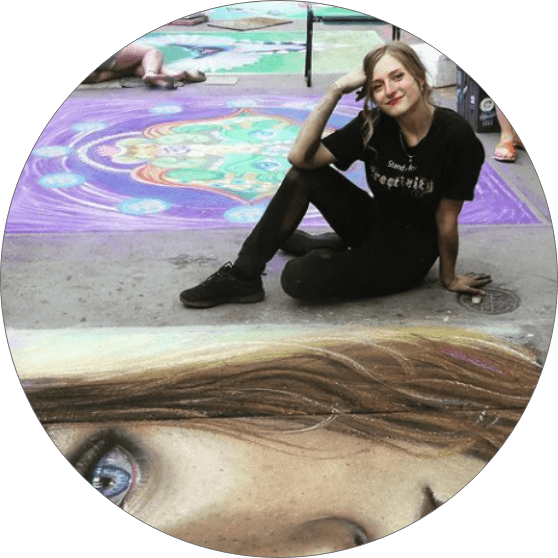 Social Ads Account Manager
Prior to joining Flying V Group, Achuth entered the digital marketing industry four years back while blogging about cryptocurrency.
He started working in a marketing agency to manage paid ad campaigns across Google, Facebook, Instagram, LinkedIn, and other platforms.

The years of experience and practice provided him the opportunity to understand how to make actionable and data-driven marketing decisions.
He has also worked with clients around the world helping businesses from the USA, Ireland, Australia, and India enabling a broader perspective of the international market.
If you ask what he enjoys the most about his work, his reply would be data analysis and deriving actionable insights while keeping client goals in mind.
In his spare time, Achuth loves to create content on LinkedIn and Instagram. He also has his own podcast! Other than that, he is also focused on fitness, travel, and adventure activities.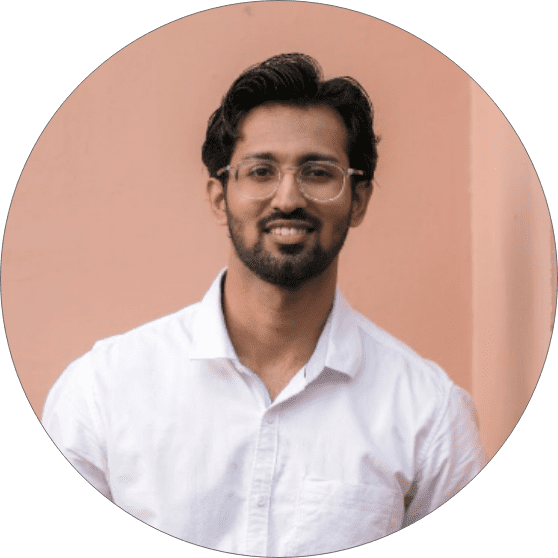 Bryan runs Flying V Digital, which focuses on digital marketing services for entertainers. Bryan has worked with some of the top names in Latin American music including Daddy Yankee, Ozuna, Zion y Lennox, Mario Lopez, Bad Bunny, Don Omar, Arcangel, De La Ghetto, and Bryant Myers. Bryan also handles the brand development and positioning for Flying V Group clients. Bryan graduated from Loyola Marymount University with a Bachelors of Science degree in Business Administration with an emphasis in Digital Marketing. He is also a Spanish major with fluent speaking and writing skills.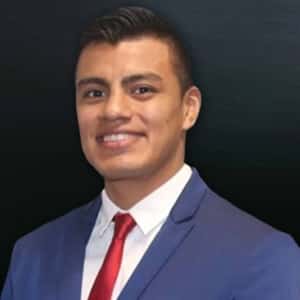 Ben spent 2 years working as a door-to-door salesman before becoming obsessed with the world of e-commerce. Since 2016 he has held roles working for two separate 7-figure Amazon sellers, managing strategy and advertising as an Account Managerfor countless other Amazon brands, and building his own successful e-commerce business.
As our Strategic Amazon Advisor, Ben works with our clients to understand their goals and implement strategies to ensure that they achieve results when it comes to selling on Amazon.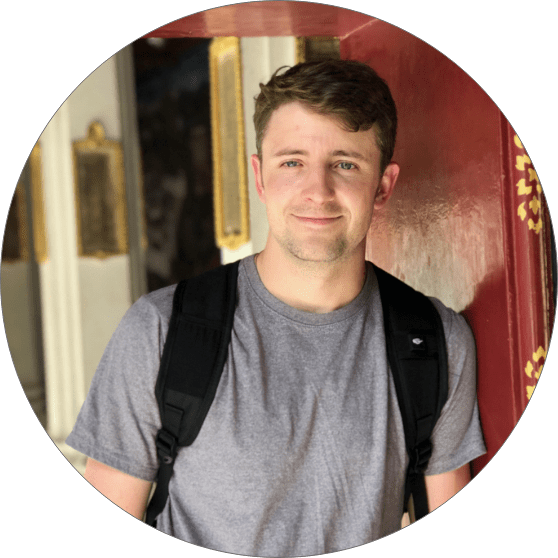 Eddy brings his digital marketing expertise across many different mediums and industries focused on PPC and SEO. Eddy's strengths lie in his ability to effectively communicate with clients, provide excellent customer service, and help client businesses grow by understanding their needs and goals. He is responsible for creating and managing successful campaigns with a results-driven strategy.
Prior to joining Flying V Group, Eddy worked as an SEM and SEO Team Leader and Client Solutions Manager in a digital marketing agency and has had similar roles in past agencies.
Eddy hails from Costa Rica where he currently resides. In his spare time, you'll find Eddy hiking up a mountain, surfing at a nearby beach, or playing bass, drums, or guitar as a multi-instrumentalist musician. So, feel free to ask about any great surf or hiking spots in Costa Rica and he'll point you in the right direction!

Tyler brings his strong analytical and operational skills to the Flying V Group partnership. As a Certified Public Accountant (CPA), Tyler handles the ins and outs of the company's finances and handles strategic positioning of proposals and deal sizes. Tyler's greatest asset is his ability to pull valuable insights and intelligence from data sets acquired from our digital marketing efforts.
Before starting the Flying V Group with Robb, Tyler worked as a Senior Audit Associate for Deloitte and has stops at companies like Landsberg, C.K. Cooper and Company, Global Tracking Communications, and LPL Financial in which he served in operations and consulting roles.
Tyler is a native to the Southern California region and graduated from Chapman University with a Bachelors of Science degree in Business Administration and Accounting. He also graduated Summa Cum Laude and was a member of the Beta Gamma Sigma business fraternity and Treasurer of the Accounting Society.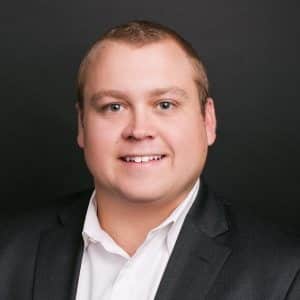 As a VP of Operations Robert brings over ten years of Customer Success experience working with Financial Services and Insurance Professionals to plan and implement marketing strategies. He takes a systematic approach to get to know his clients and their business needs to develop and implement a sound marketing strategy to help grow their practice. He has worked with large Financial Institutions such as Allstate, LPL Financial, New York Life, and Stifel Nicolaus executing Digital Marketing Solutions and has experience working with Small and Mid-Size organizations as well.
Prior to his time at Flying V Group, Rob was a Managing Supervisor of Client Support and Regional Marketing Campaign Manager for a Fintech SaaS company specializing in marketing solutions for Financial Services professionals. He managed multiple programs including Direct Mail Campaigns, Email Campaigns, SEM/SEO, Web Design, and the Digital Lead Optimization program.
Before his Fintech days, Rob worked as an Operations Manager, Insurance Agent, and a Wealth Management Analyst for a Financial Planning practice in Fairfield, CT. He was also a Hedge Fund Equities Trader in New York, NY upon graduating college with an Economics degree minoring in Business Management.
In his spare time, he loves to watch and play sports and loves the outdoors. He truly enjoys establishing new relationships and carries a go getter attitude in life and throughout his career. He currently resides in Worcester, MA where he lives with his family.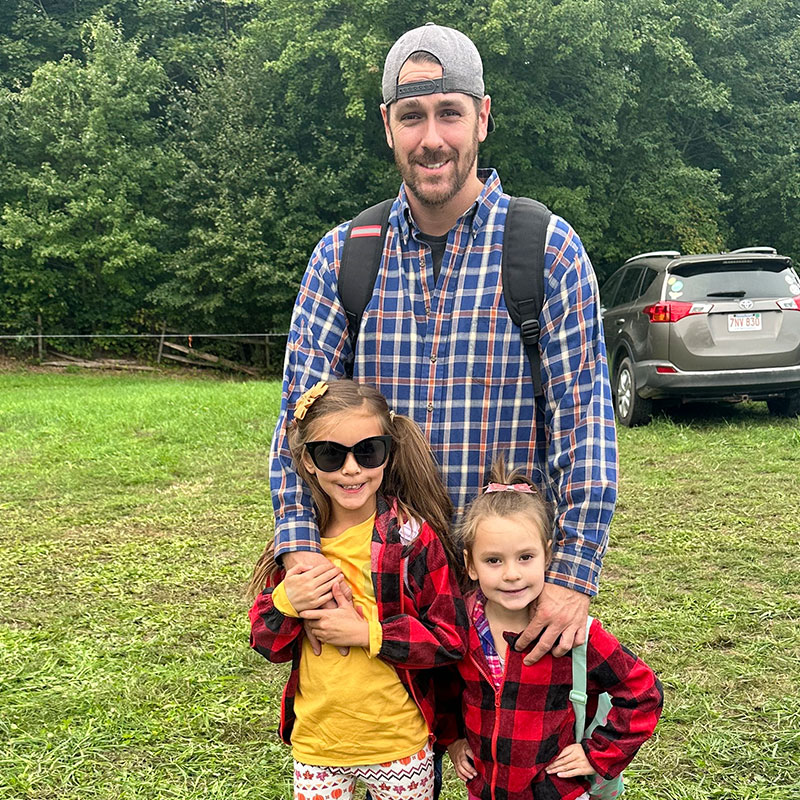 Junaid is a talented digital marketer with a passion for paid advertising. With five years of experience in the industry, he has honed his skills in Google Ads, Facebook Ads, and LinkedIn Ads. Junaid is known for his ability to generate measurable results for his clients, making him a valuable asset to any team.
In his career, Junaid has had the opportunity to work with a diverse range of international clients from the USA, Philippines, Indonesia, and Australia. He has successfully managed lead generation and e-commerce accounts, demonstrating his versatility and adaptability in the field.
In addition to his technical skills, Junaid is a data-oriented professional who uses insights and analytics to inform his decisions and strategy. He is always seeking out new ways to optimize and improve his campaigns, making him a continuous learner and innovator in the world of digital marketing.
In his spare time, Junaid enjoys gaming, watching tech videos, movies and TV shows, plays badminton and table tennis with his friends and family.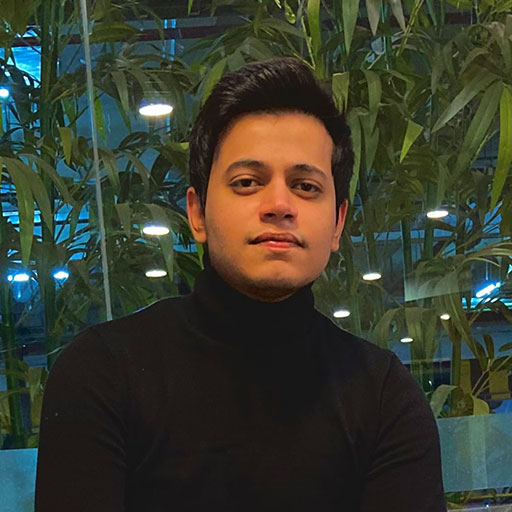 Vincent is a content writer who enjoys writing about sales and marketing for SaaS and small businesses. The goal of the content he produces is to generate leads through blog content and information for these business websites.
Vincent has over four-plus years of professional writing experience having worked with brands like Nord VPN, WeedMaps and Workstream. His work has also been published on top sites like Hackernoon, The Start It Up and Better Marketing.
During his free time, Vincent likes to watch 90's movies, take swimming lessons and hang out with his close friends. His favorite author is MJ Demarco and he also follows Cal Newport.
In the future, Vincent intends to be an impactful founder, providing value to a specific niche. He can be reached via Linkedin.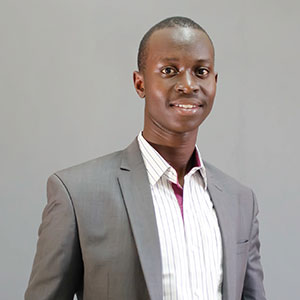 Alex is participating in Flying V Group's summer internship program and will be supporting various marketing and sales initiatives throughout the organization and with many of our clients. Having pursued many career interests in the ever-evolving field of digital marketing, Alex is excited to contribute to the growth and success of Flying V Group!
Originally hailing from Grand Rapids Michigan, Alex spent the majority of his childhood in Minnetonka, Minnesota. Currently, he is a senior at Chapman University in Orange, California – studying Business Administration with a focus on marketing while also pursuing a minor in Leadership Studies.
Throughout his academic journey, Alex has embraced various leadership roles and opportunities for personal growth. As a competitive swimmer since 7th grade, Alex captained his high school team and continues to compete at the collegiate level at Chapman University. In addition, Alex currently serves on the Executive Board of Phi Gamma Delta Fraternity, and is a proud member of the Order of Omega Honors Society. Beyond campus, he has the privilege of mentoring through Big Brothers Big Sisters of America, fostering meaningful connections and making a positive impact on the youth of Orange County.
Outside of school and his various extracurriculars, you'll find Alex pursuing his passion for outdoor activities. Whether it's rock climbing, hiking, or running, Alex thrives in the exhilaration of pushing his physical limits. He cherishes quality time spent with loved ones, and one of his favorite pastimes is enjoying the beautiful lakes of Northern Michigan with friends and family.
Flying V Group is thrilled to have such an incredible young man join the team.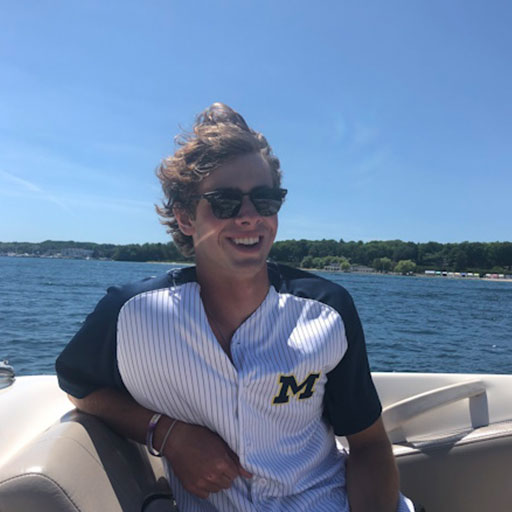 Haruka Suzuki joins Flying V Group hailing from Yokohama and Tohuku, Japan! Haruka is currently a student at University of California, Irvine (UCI) earning her Professional Certificate of Completion for Digital Marketing and Communications and Business Administration. Prior to attending UCI, Haruka earned her Bachelor's Degree in Law, Politics, and Economics from Toin University in Yokohama.
While in Japan, Haruka worked as a Shift Supervisor and Barista at Starbucks and also interned for Japan Airlines. We are excited for her to join us as our Summer Intern and bring tons of knowledge to the team.
Haruka has always been interested in communications and creating social media projects that are of interest to large audiences. While studying at UCI, she has enjoyed improving her knowledge of culture while talking with classmates and friends of various nationalities. She believes she would not have been able to learn this in Japan while studying at local universities. She is excited to use her special experiences to help the Flying V Group team.
In her free time, Haruka enjoys watching TV and reading magazines. She is excited about spending the summer in Southern California. We are EXTREMELY lucky and excited to have her join the team.