Increase Traffic. Generate Leads.
Maximize ROI.
---
Flying V Group uses their digital marketing expertise to grow your brand exposure, customer conversions, and revenue. Your time is valuable, so spend it doing what you do best.
---
Grow Your Business
A Growth Centric
Digital Marketing Agency
---
Using proven digital marketing strategies, Flying V Group creates customized campaigns perfect for growing your business online. Our services are designed to maximize your return on investment. Stop wasting your time and beating your head on the desk over internet marketing.
---
Powerful Internet Marketing is Here
Robert Redding, Owner
I recently worked with Flying V Group on developing two separate websites for my businesses, Animal Blueprint Company and Stadium Blueprint Company. FVG had great ideas on the design and functionality of a new platform. Everything was executed in a timely manner. I highly recommend the Flying V Group.

Animal and Stadium Blueprint Company
Christian Richter, President
I contacted the Flying V Group for assistance enhancing my company's online presence. In comparing our website's performance now with the state it was in prior to FVG's involvement, I can say with confidence that utilizing Flying V's expertise was money very, very well spent.
Old Harbor Insurance Services
Jenn Williams, Operating Manager
Alignment Express brought the Flying V Group in on a project that was partially started. The professionalism that was shown to us was incredible and they have a wonderful team who always was available and met our needs consistently. It is without any doubt I would recommend them for all marketing design, my only wish is that I would have met them sooner. Thank you Flying V Group for being such a great team, we look forward to working with you again.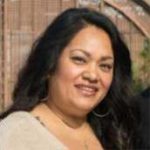 Alignment Express
Marc Hines, Partner
As a law firm, we did not have any knowledge of how our website worked or what to even make it look like. The team at the Flying V Group created us an exceptional site and one that we use to market our business. Their service is amazing and their lead generation has almost doubled my business since I started working with them.

Hines Hampton LLP
Mark Davidson, Partner
It has been a pleasure working with the Flying V Group. Our website is second to none and provides me with the marketing tool I need to run my company better. I cannot speak highly enough about this firm and I recommend them for any of your needs.

Keen Vision Financial
Robert Danese, Founder
I loved working with the Flying V Group. Their emphasis on customer service and support is what keeps me coming back to them. I would recommend them for any of your marketing needs. They raise the bar.

ICN Group
Dave Flynn, Owner
Plain and simple, these guys get it done. The Flying V Group helped my business turn the corner. Their knowledge and expertise on how a to market a business turned things around for me. I am excited to get to work with them again in the future.

SewerTV Plumbing
Featured Clients
---
We work with brands whose pursuit of excellence rivals our own and who value long-term partnerships.
---
Client Updates
---
Flying V Group is the leader in digital marketing (web design, search engine optimization, social media) and advertising (pay-per-click) work.
---
---
Migration Blog Digital Marketing Posts
---
Get the latest information about digital marketing that will help boost your company's search engine optimization (SEO), raise organic search result rankings on Google, improve your social media strategy, and make sure you are running a results driven pay-per-click (PPC) advertising campaign.
---