Reading Time:
6
minutes
As an online business owner, driving traffic to your site is the lifeblood of generating sales. Amidst a sea of competitors, how can your website rise above the rest? One solution is to focus on off page SEO.
While on page SEO is important, it's only part of the picture. To really drive traffic to your site and improve your search engine rankings, you need to be well-versed in off page SEO strategies.
Off-Page Signals
Do you want to check your website's trustworthiness, but you aren't sure how to go about it?
According to RankScience's CEO, Ryan Bednar, off-page SEO is the answer:
"Off-page SEO involves all the elements outside your site that impact your rankability. These signals are meant to confirm the trustworthiness of your site. They refer to link building, citation building, content distribution, and other effects that give you a competitive edge.
Think of off-page signals as external references. When you apply for a job, you don't usually submit a resume and call it a day. You'll often be asked to provide a list of references and/or a portfolio of your work. All these serve to demonstrate your expertise.
Similarly, Google is like a recruiter who's looking to validate the claims that you make about your site. Before it decides to award you with a highly coveted first-page position, it will verify that your site is, in fact, honest and helpful.
Once you've successfully won over Google's trust, you'll enjoy an easier time ranking on SERPs."
Link Authority
Are you tired of creating low-authority pages and need to boost your link authority?
According to Joshua Hardwick, in his article on link authority, he says that:
"Not all links are created equal. Quality matters.
This fact is built into the way PageRank works. The higher the "authority" of the linking page, the more authority it passes onto the pages it links. In other words, a link from a high-authority page is worth more than one from a low-authority page.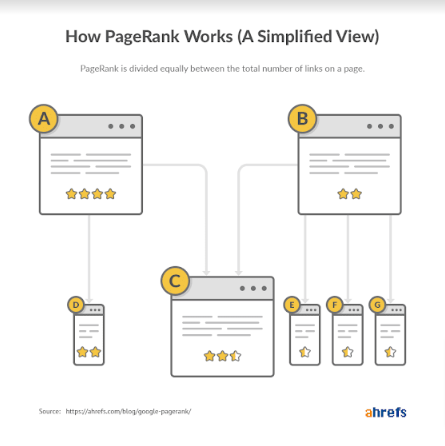 So the question is, how do you judge the "authority" of a web page?
Google used to have public PageRank scores but discontinued them in 2016. While no exact replica of PageRank exists, there are a few similar metrics around, one of which is Ahrefs' URL Rating (UR).
UR shows the strength of a target URLs backlink profile on a scale from 0 to 100.
To see the UR score for any web page, paste the URL into Ahrefs Site Explorer."
Unique Domains Backlinks
Morgen Henderson,  Off-Page SEO & Digital PR specialist,writes about the importance of unique domains in organic ranking and link building:
"While links alone are great, having links on unique domains will do more for your SEO than having multiple links on the same domain. See how many unique referring domains your competitors have compared to your own site.
If a competitor has 1,000 links on 200 domains and another has 1,000 links on 500 domains, the one with 500 domains likely gains more SEO benefits. You'll want to look at those 500 domains as the number to beat."
Dofollow vs. Nofollow
What's the difference, and why does it matter?
Take a look at what the Head of Content at Mangools, Vlado Pavlik, has to say about it:
"From the technical point of view, the only difference between a nofollow link and a standard "dofollow" link is the presence of the rel="nofollow" tag.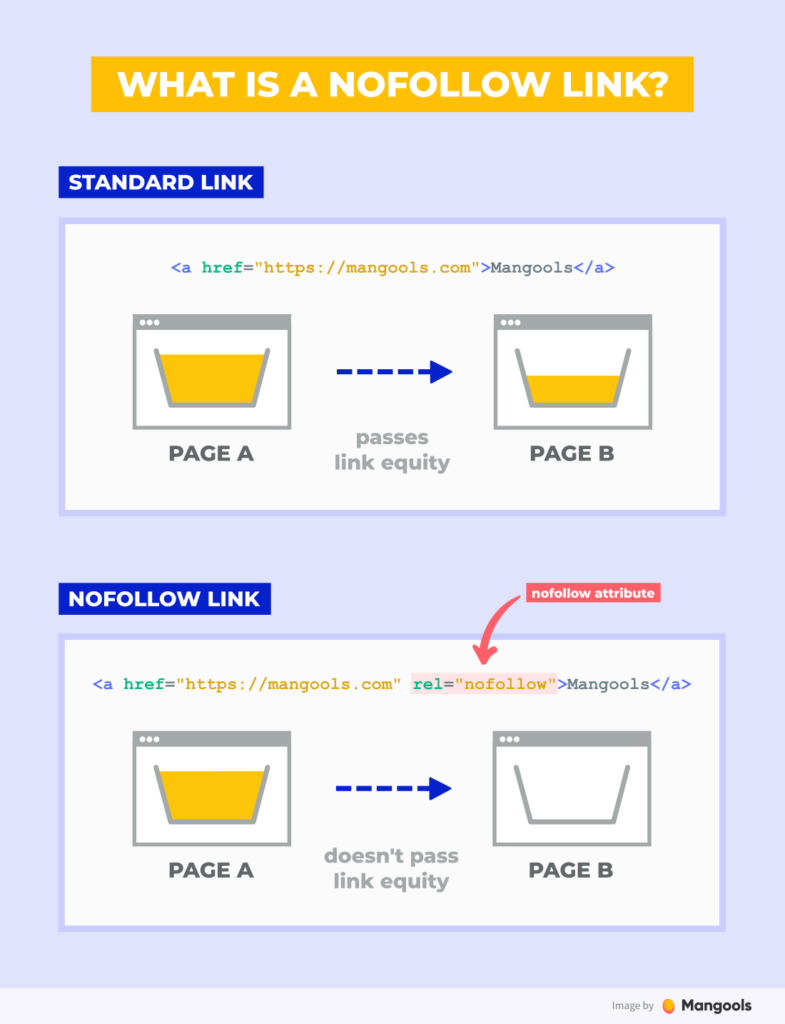 The practical difference is that nofollow links do not pass the link equity (also known as "link juice").
In other words, a nofollow backlink means that the linking page doesnot pass the authority to your page. It won't improve your rankings or transfer any PageRank."
Vlado went further to talk about four situations that require the use of nofollow links, which are as follows:
Pages you don't want to endorse
Sponsored links
Affiliate links
User-generated content
Topical Relevance
Do you know that you can diversify your backlink profile with topical relevance?
Don't take my word for it; take a look at what Erika Varagouli, the Global Content Strategist at Semrush, has to say about topical relevance:
"You should always aim to land links from sites that topically align with your own. For example, if you run a travel site, you should aim for most of the links you earn tocome from other travel sites; bloggers, online publishers (such as Lonely Planet), tourism boards, and the like. It makes sense.
That said, it is okay to have some links from other topics if they are natural and make sense; aim for the majority to be closely topically aligned."
Anchor Text
Do you want to improve your site's ranking in SERPs, but you're not sure how to leverage anchor text?
Thanks to his years of experience doing SEO, Christian Lazaro talks about anchor text as a good way to positively impact your rankings.
"These are words or phrases that harbor a link- clickable words. Although you may not have control over the anchor text, when the link coming to your site is anchored on a text with a keyword you are targeting, it has a more significant impact.
However, when you are guest blogging, avoid using anchor texts with the keywords you are targeting as Google may penalize you."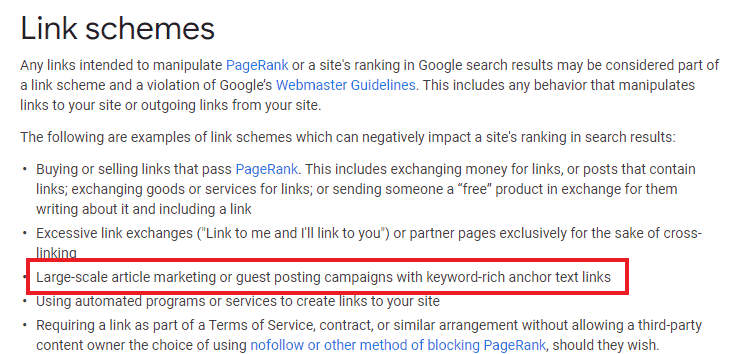 Reverse Outreach
Have you been looking for a way to build links at scale?
Brian Dean shows us a five-step process of how he did it using a new strategy called "Reverse Outreach."
"Reverse Outreach completely flips the script on outreach-based link building.
Instead of reaching out to bloggers and journalists, you have them come to you.
Specifically, you target keywords that bloggers and journalists search for. And create content that they WANT to link to."
Brian listed the step-by-step process of reverse outreach as follows:
Step #1: Find "Journalist Keywords."
Step #2: Outline Your Content.
Step #3: Collect Your Data.
Step #4: Optimize Your Stats Page.
Step #5: Get Backlinks.
You can read the full blog post for a detailed overview of each step.
Social Signals
Are you worried about your social signals impacting your organic search rankings?
Usman Akram, SEO Growth Strategist at Flying Cat Marketing, advises us on ways to leverage social signs for SEO:
"Although there are limitations to using social signals as a ranking factor, still the use of social media isn't bad and, in fact, can indirectly empower your off-page campaign.  For example, you can use social media to:
Build connections that can be later used for link-building.
Build your brand, which can lead to passive brand mentions.
Drive brand awareness which can then lead to branded searches inside search engines.
Distribute unique content which gains traction and acquires links.
Drive referral traffic to your content pieces right from those platforms."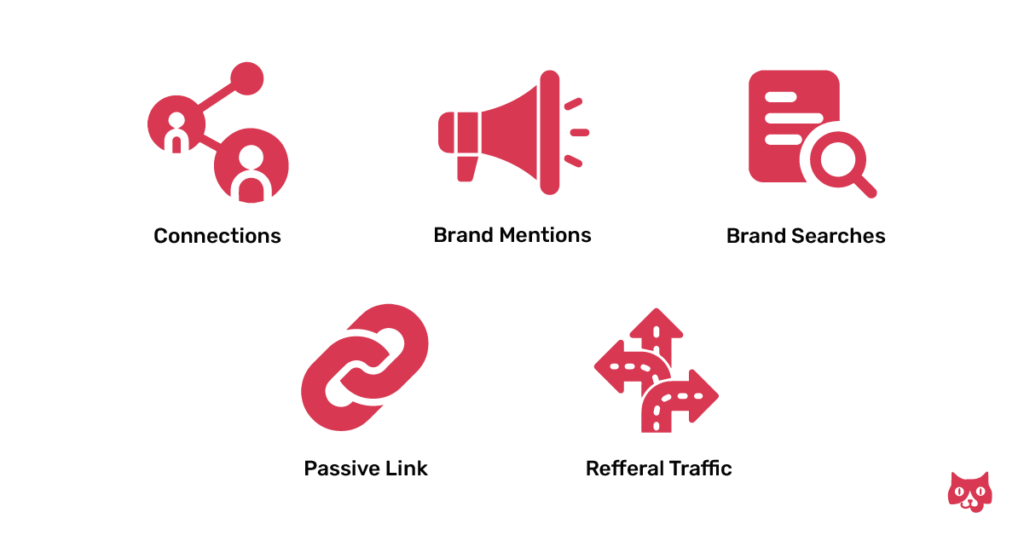 Brand Mentions
Are you struggling to get backlinks for your new website or blog?
Speaking on the importance of brand mentions as a major way to build more links, Antonio Tinoco (International SEO & Content Marketer expert) says:
"A great way to build more links is to locate unlinked brand mentions.
It can be particularly helpful for new websites trying to get those first 50 to 100 backlinks.
The easiest and most effective way to monitor your brand mentions is by using a third-party tool.
Once you have uncovered websites that mention your brand, you can send them an email and politely request they add a link to the brand mention.
In doing so, you can get brand-new backlinks while also gaining referral traffic."
Podcasts
Have you given up on starting a podcast as part of your SEO strategy?
Here's what Sagar Waykar (Manager, Digital Growth) has to say about podcasts in his Infidigit.com article:
"Any form of audio content like podcasts was not considered an SEO asset by Google until very recently. Knowing how to make podcasts SEO-friendly can significantly help your off-page SEO strategy.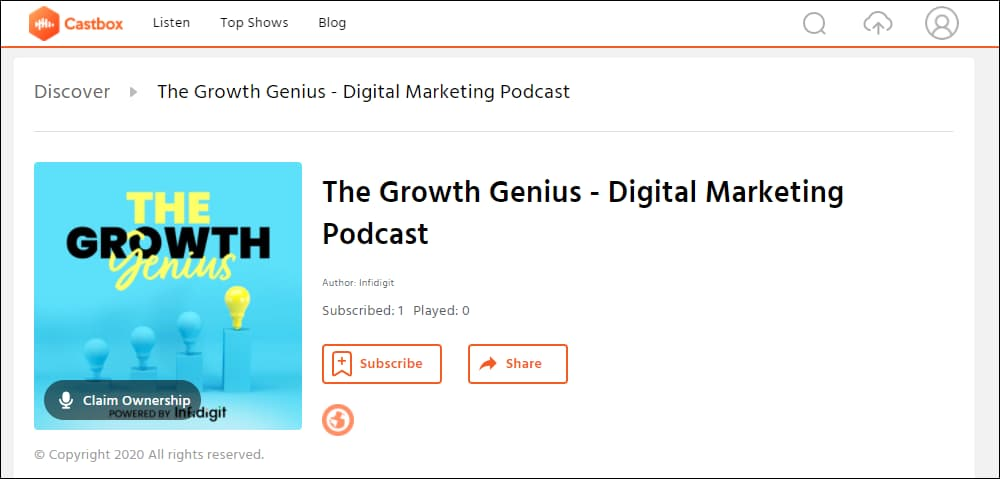 For instance, Google's NLPs are now very capable of detecting verbalized keywords. This can also help you organically advertise on your podcast to gain more visibility on the search engine.
Additionally, having a strong and recognizable voice in your podcast can also help smooth things out for Google in detecting these keywords. Another trick here is to transcribe your podcasts properly.
Transcripts will play a crucial role as they will be primarily used to match a podcast with search queries."
Closing Thoughts
Off page SEO is unquestionably a vital component of a website's overall success. By participating in online communities, authoring guest posts, and utilizing ethical link-building tactics, you can strengthen your website's off page SEO and climb the search engine rankings.
By focusing on acquiring high-quality backlinks and creating valuable content that resonates with your audience, you can establish a strong online presence and achieve lasting success in the digital marketing landscape.