Reading Time:
6
minutes
Are you struggling to make a name for yourself in the crowded world of digital marketing? Are your current SEO strategies falling short of your expectations?
It's time to try something new – guest posting SEO!
By taking advantage of this proven method for increasing online visibility, you can reach a wider audience, build your brand, and establish yourself as an industry expert.
Guest posting has recently become the most popular form of link-building. It's a great way to build traffic to your blog and generate visibility.
If you're looking for a way to boost your audience quickly, this is it.
Guest posting can take a lot of time, though. The process can be a little difficult and time-consuming, especially if you're just starting out in the blogosphere. But it can still be worth it.
The hosts want you to put in the effort for a reason. They want their own blog and content to be regarded as the best in their niche. And by helping them achieve that goal, you'll be doing the same for yourself through their blog's success.
If you're new to guest posting, there are some things you should know:
A good guest post should add value to the conversation. It should be informative, entertaining, and thought-provoking.

Guest posts shouldn't be viewed as blatant attempts at self-promotion.

What makes guest posting so powerful is that it helps drive quality traffic to your own site, not just back-links.

You'll need to spend time building relationships before pitching for guest posts.

Not all blogs accept guest posts.

Not all blogs want your content for free.

Not all blogs are worth writing for.
There are multiple reasons why guest posting works:
See a Massive ROI
Social media blogger Mary Fernandez writes in a comment on the Bloggerjet blog
"After writing a handful of guest posts, I now have…
Several high-profile "As seen in" logos (including Inc, which came about when they republished a guest post I wrote for CreativeLive)

Half a dozen podcast interviews, an invitation to speak at a summit alongside influencers who I admire, and the opportunity to interview other influencers for my podcast

Approximate 100 new email subscribers per guest post, on average

Features on other authority sites besides the ones I wrote for(e.g., Neil Patel)

Relationships with influencers (a result which is hard to quantify, it's priceless, really)

I even landed a job working for Syed Balkhi as Content Marketing Manager for OptinMonster!
I know I'm far from being the only one who has seen these kinds of results from guest blogging. But even if you only count the guaranteed "As seen in" logos, then guest blogging is totally worth it for someone looking to increase their credibility."
Provide Value to Build Trust
Nico Prins, the Founder of Launch Space, says:
"My most effective link-building strategy is to leverage the guest posts I'm working on to generate new opportunities. When writing a guest post, I always try to include a link to content on a website  I hope to write for in the future. I'll mix this up by asking for an insightful comment from someone from a suitable site to include in the article.
Providing value before asking for anything in return works really well. I get more responses from blog owners and businesses using this strategy than I do from a cold guest post request. It's an effective way to network."
Build an Audience
Guest posting is a great way to build your audience, but it can be very difficult to do well.
To build a loyal audience with guest posting, you need to create unique, valuable, and relevant content for your target audience.
If you want more traffic and subscribers, then you need to create content that creates an emotional response in your readers.
But how do you do that?
The first step is to discover what makes your target audience tick. What topics are they interested in? What kind of content would they like? What problems do they face?
Once you know this information, it will be much easier for you to develop ideas on how to create an emotional response with your content.
An emotional response can be a strong reaction, such as laughter or anger, or it can be a feeling like nostalgia or contentment. The type of emotion you want to evoke in your audience will depend on your goal for that piece of content.
For example, if you are writing an article about the various ways in which people are using botox to combat aging, you might want to use a humorous or sarcastic tone because an emotional reaction, in this case, would be laughter.
On the other hand, if you are writing an article on how to select the best long-term investments, then it would be more appropriate for you to use a serious tone to show your audience that there are no shortcuts when investing money.
Tone often has a lot to do with the topic of your piece. For instance, if you are writing about something controversial or emotionally charged,  your tone is more likely to be serious than if you are talking about something that is not important to anyone other than yourself.
A good rule of thumb is to follow what others have done before you to ensure that your work does not seem out-of-place or unnatural when compared with theirs.
Get Qualified Leads
Director of Digital Marketing, Luca Tagliaferro, wrote an article on how Kelsey Reaves got featured on Moz's blog and her amazing results:
"We received several backlinks to our agency website.
I can't say it helped us rank for non-brand keywords (that was never the goal), but we received two times the amount of referral traffic and leads than expected."
Kelsey went deep with the stats and shared with us the numbers from that specific blog post:
"From the article on Moz.com, we got:
Seven qualified leads.

Traffic to our agency website grew by 230%. WoW!

I was asked to contribute content to five other authoritative websites."
Win Laser-Targeted Website Visitors
Brian Dean @ Backlinko reveals a method called Guest Post Bonuses to get more people to visit your website via guest blogging.
"With a Guest Post Bonus, you don't just toss in a link at the bottom of your post.

Instead, you offer people something that makes them WANT to visit your website.
For example, a while back, I published this guest post on The Buffer blog.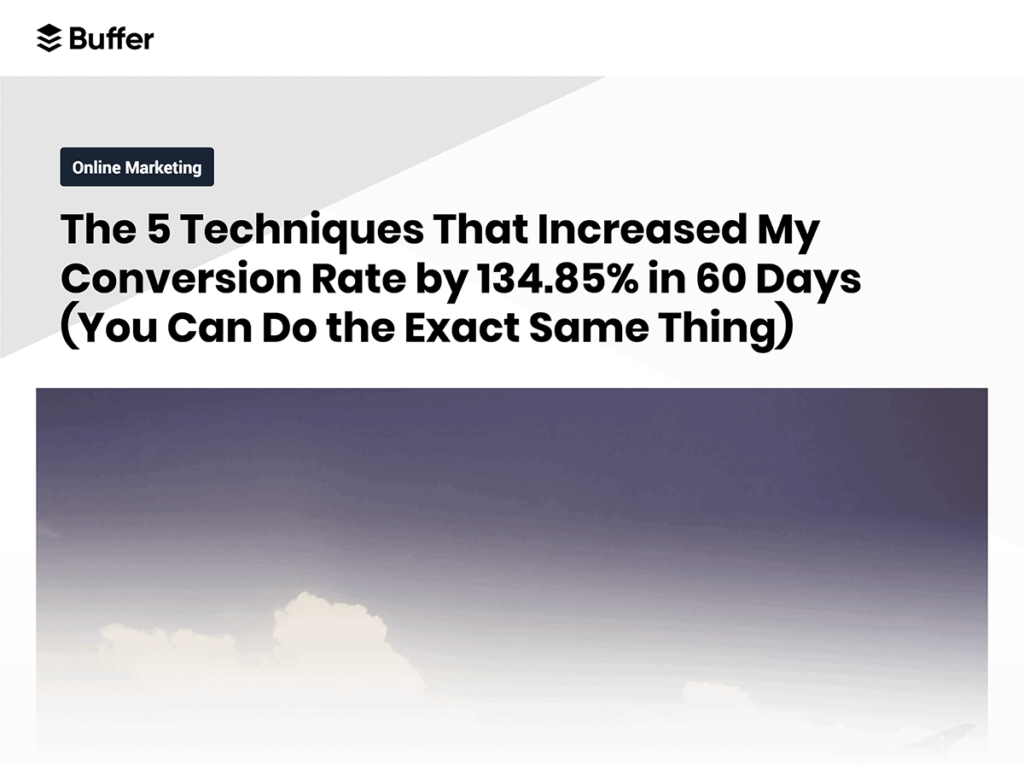 Yes, I had an author bio link.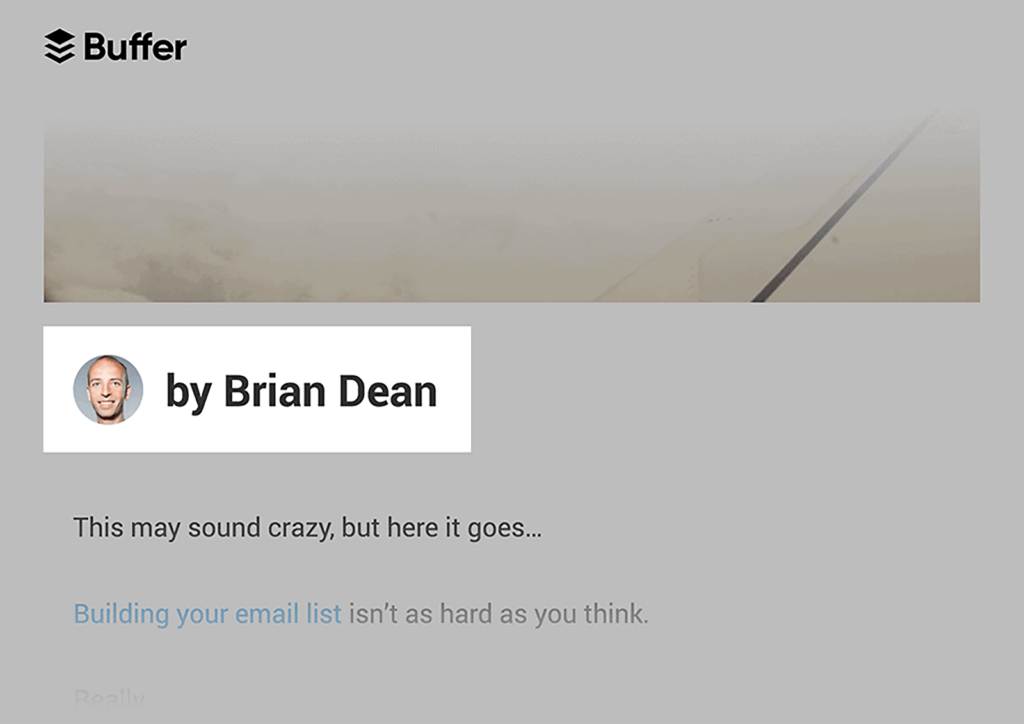 But I also created a Guest Post Bonus just for readers of my guest post.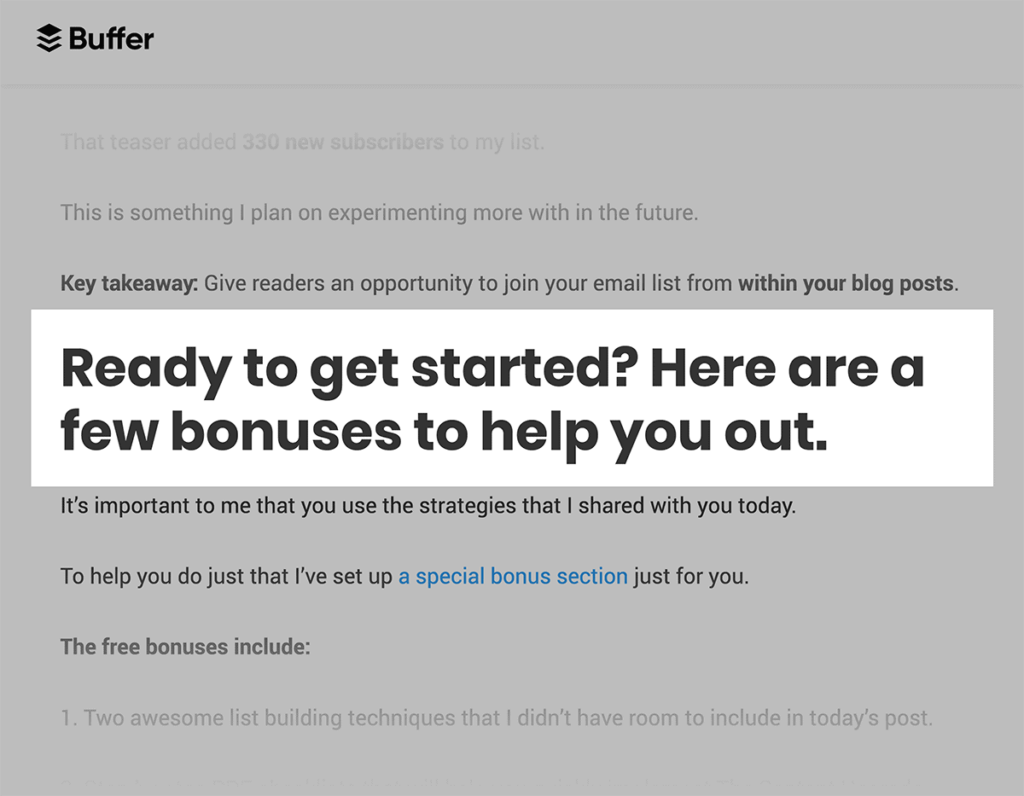 And that single guest post brought in 471 visitors in the first month: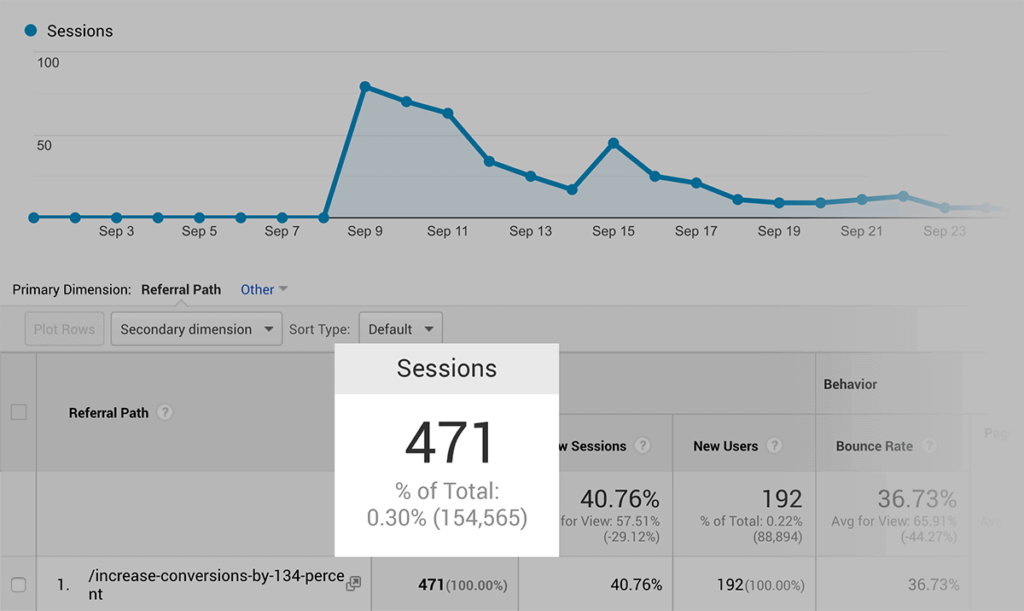 And lots of those new visitors signed up for my newsletter.
Boost Local SEO Efforts
Jason Hennessey, a serial entrepreneur, speaker, and SEO practitioner, claims that outreach to local businesses in search of guest posting opportunities may not always earn a link. Still, you can leverage their existing reader base to drive local traffic to your website.
He says:
"For example, WestSeattleBlog.com and VisitSeattle.org are both local, authoritative publishers in Seattle that often publish content from local businesses and bloggers."
Next Level Guest Posting – 10X Guest Post
B2B SaaS writer Priscilla Tan shares:
"10X guest blogging is where you write a guest post that's at least ten times better than the current top-ranking post about the topic.
Here's an example of what we'd consider to be a 10X guest post by Ryan Stewart: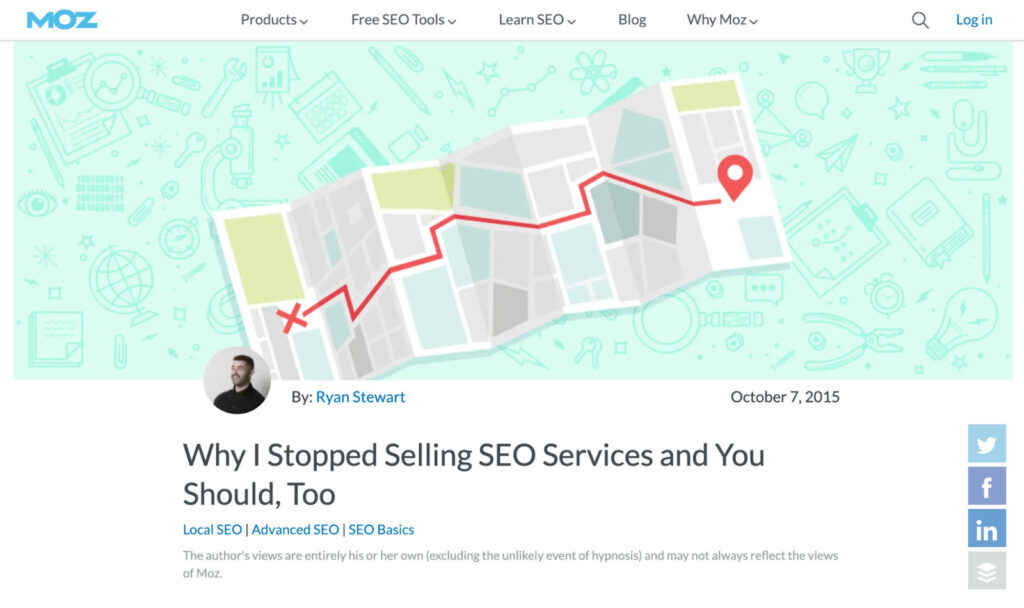 Source: Ahrefs
In this post, rather than rehashing general information about selling SEO services like most other posts on the topic, Ryan offers a contrarian viewpoint based on personal experience."
Closing Thoughts
Guest posting SEO is an effective way to boost your blog's traffic, generate visibility, and increase your credibility in your niche.
However, it's important to understand that the process can be time consuming and requires effort. To get the most out of guest posting, focus on creating content that adds value to the conversation and builds trust with your audience.
Spend time building relationships before pitching for guest posts, and only target blogs that are relevant to your niche and audience. Additionally, consider leveraging guest posts to generate new opportunities, drive local traffic to your website, and create content that's at least ten times better than the current top-ranking post about the topic.
At Flying V Group, we specialize in digital marketing and can help you develop an effective guest posting SEO strategy that achieves your goals. Contact us today to learn how our expert team can help take your guest posting efforts to the next level and achieve even greater results in your SEO and content marketing efforts.