Reading Time:
2
minutes
Is it hard to write blog posts to boost your website's SEO results?
Have you ever seen the world's strongest man trying to pull a truck? It is extremely difficult in the beginning to get the truck moving. But once the truck is in motion, he can literally start sprinting with it because of the momentum. It's the same with Search Engine Optimization (SEO).
When we have only a little bit of content, we get minimal clicks and a little bit of traffic. But once we start to expand that content and add new content every month, eventually we will get the traffic growth moving, which will then start to grow rapidly and exponentially. However, you need to apply the right strategy.
Content marketing refers to a content strategy that is applied to marketing, which uses content creation and distribution to achieve marketing goals. It is about storytelling and has been around long before the internet.
The focus of content marketing is on the creation and distribution of valuable, consistent, and relevant content, aiming to attract and retain a specific target audience with whom to possibly build a lasting relationship. Businesses that use content marketing enjoy increased sales, cost savings, and loyal customers.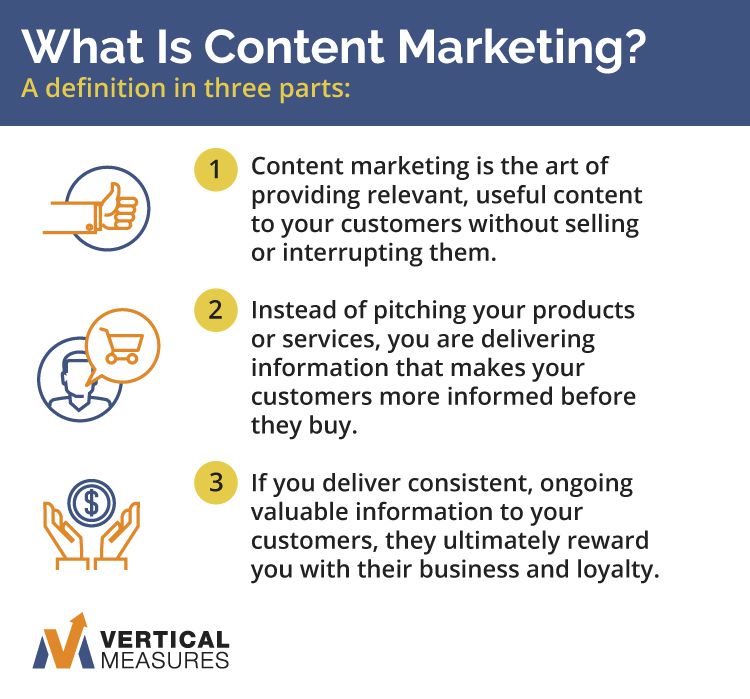 We live in a time where people prefer to familiarize themselves with a brand through their articles instead of ads. The truth is, not every content marketer loves to write. Long content pieces are difficult to create since the ideal length for any blog post should range between 1000 and 2000 words.
Consistently writing articles of this length can be a problem for advisors who love SEO results but do not like to write. Since most financial advisors do not see writing as their forte, they find it exceedingly challenging to consistently produce blog posts that will drive traffic to their site. Hence, the need to find other content marketing options to choose from.
Content Marketing Options for Advisors Who Don't Love To Blog
Good news!
If you feel you can't commit to writing blogs, there are various other options available to you for great SEO results. If you are not good at writing blogs, are unable to commit to blogging, or simply hate blogging, have a look at these options.
Here is a list of some of the more popular content marketing platforms you can employ:
Let's take a closer look at each of these options:
1. Videos
The best way to tell a story is by using a video. Videos have been used in content marketing for a very long time. Marketers have been known to upload their videos to platforms like YouTube, Twitter, Instagram, and Facebook to generate organic traffic, paid views, or just to go viral.
According to statistics, 87% of marketers incorporate video as a content marketing strategy to achieve their goals. Therefore, to stand out from your competition, you need to take advantage of video content marketing because it works.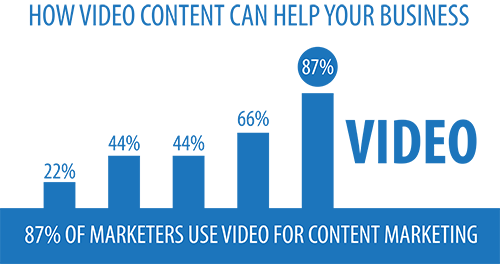 Sites that make use of video content are more likely to land on the first page of SERPs. This means that you generate more organic search traffic and increase your conversion rate.
Are you still wondering why your business requires video content marketing?
Here's why:
Improved SEO results
More conversions
Very accessible
Increased emotional connection
Higher levels of engagement
The following tips will ensure that your video content marketing is more efficient:
Quickly grab the attention of internet users
Your approach should be consistent
Deliver immense value to viewers
Optimize videos for silence
Do not underestimate the importance of quality
Include a call-to-action
Venture beyond YouTube
2. Webinars
By nature, humans are known to be visual learners. This is why you should turn to webinars as a way of connecting and engaging with your target audience. Webinars provide you with a wonderful opportunity for content repurposing, co-creation, and collaboration. If you want better SEO results, you should not underestimate the power of webinars.
A webinar is a very effective content marketing strategy that takes the form of a live online meeting, discussion, presentation, demonstration, or even an educational session. One of its benefits is that it can be saved or archived to be viewed later. Additionally, webinars are affordable, convenient, and can reach a wide audience.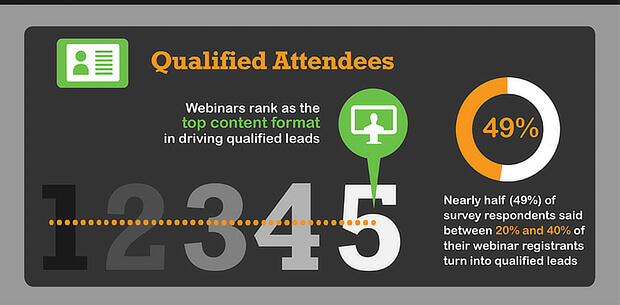 The tips below will help you create successful webinar content:
Know your audience
Invest in the right webinar tools
Optimize your content
Moreover, you should include the following information in your webinar:
An introduction
A short, relevant story
Three of your best content pieces
Testimonials
An offer
3. Podcasts
Since its invention in 2004, podcasts have grown in popularity with about 550,000 available podcasts today. The number of Americans that listen to podcasts weekly is a whopping 48 million. Furthermore, up to 124 million people (44% of Americans) have listened to at least one podcast.
Podcasts are incredibly engaging with their well-blended mix of cheerful banter and entertainment. Often regarded as the "sleeping giants of content marketing strategies," podcasts have substantial potential for boosting SEO results.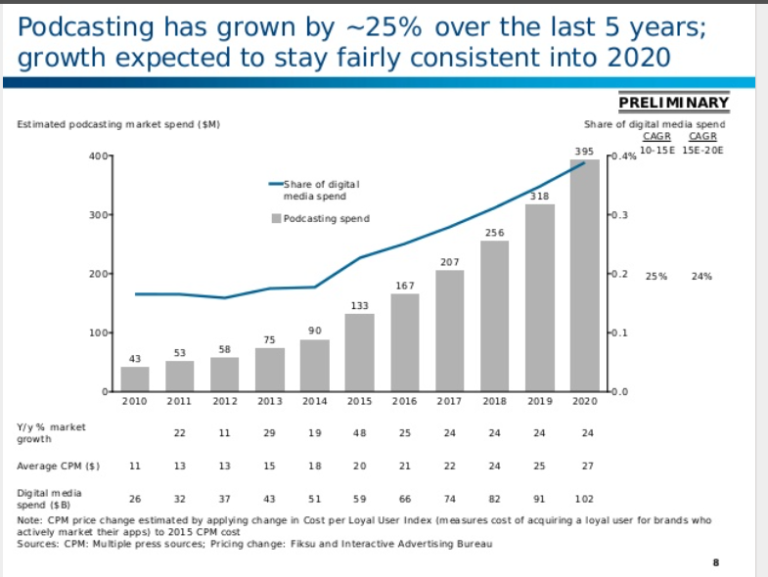 A podcast program has to align with your objectives as a financial advisor. There should also be an outline of strategies and tactics in place before you start podcasting. Additionally, you will need a host, while ensuring that your podcast follows branding best practices.
Here are some valid reasons why you should consider using podcasts as a content marketing strategy:
Increases marketing ROI
Strengthens the brand
Competition is low
Convenient and easy for listeners to engage with
Mobile-friendly
Becoming more popular
Very loyal audience
Audience can interact
Scalable creation costs
Establishes your credibility as a thought leader
Consistent content publishing
4. Social media posts
According to an article published in the International Journal of Scientific and Research Publications, social media is "the use of web-based and mobile technologies to turn communication into an interactive dialogue." It takes on different forms like social bookmarking, internet forums, social blogs, weblogs, wikis, photographs, and so on.
Social media is meant for social interaction. Some of the common platforms are Facebook, LinkedIn, Twitter, and Instagram. If your social media content strategy is solid, your brand will become a household name, and your followers will turn into clients and fans.
Studies by Go-Gulf show that 78% of customers have made purchases from a company because of their social media posts.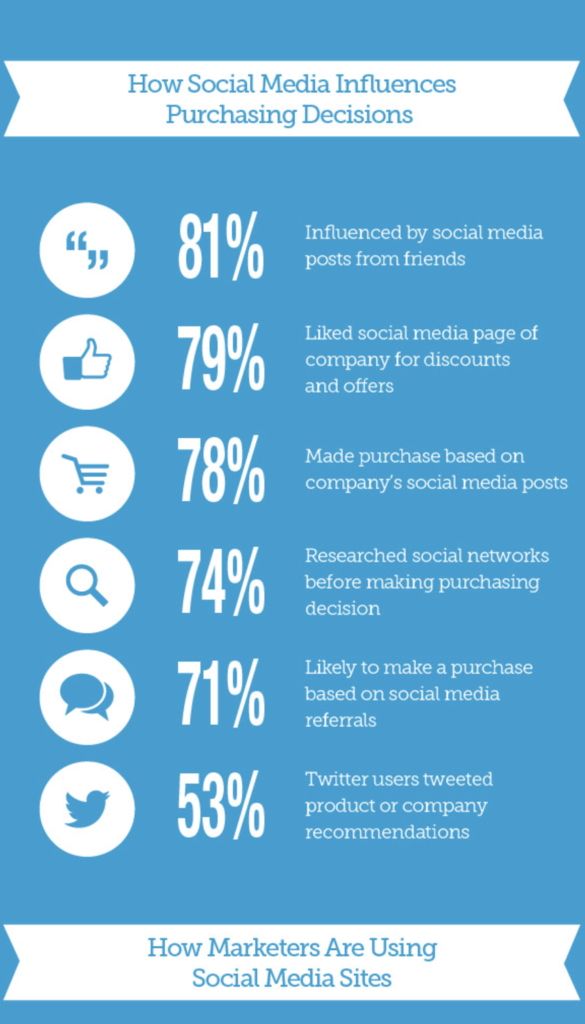 Content marketers can use social media content to build brand awareness and influence their prospects. Also, you can build relationships with the target buyers you meet there, while nurturing existing relationships by providing useful content and encouraging your audience to act accordingly.
If you take advantage of social media, you will:
Grow an audience
Create brand awareness
Find or attract potential clients
Generate traffic to your content hubs
Drive conversions
Here are some of the things you must do to distinguish your business on social media:
Identify your specific goals
Create relevant posts that align with the goals
Build a social media content calendar
Promote and distribute your content on major platforms
Measure your results and tweak your strategy from time-to-time
5. eBooks
Another content marketing strategy are eBooks, which are great for financial advisors that want to communicate complicated information in a way that will be easier for the reader to digest. eBook content is typically longer and aims at educating prospective buyers on topics that are relevant to them and to your brand.
If you don't use eBooks as one of your content marketing strategies, you are missing out on many opportunities to attract prospective clients. Besides, statistics show that 21% of Americans (one-fifth) had read an eBook since 2012. By 2015, 221 million eBooks were sold in the United States alone.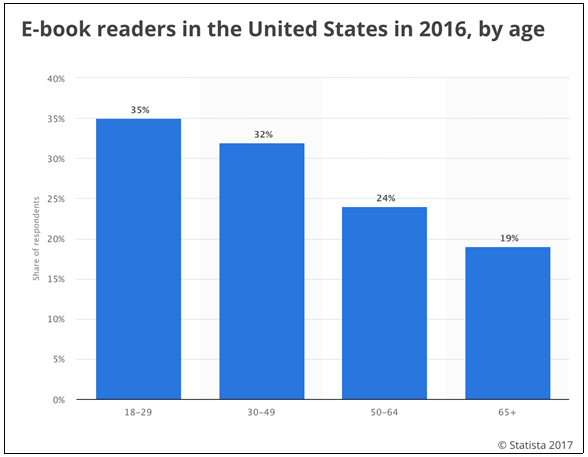 One of the major advantages of eBooks is that they are downloadable, and can serve as lead generation tools. With an eBook, you can brandish your authority on financial matters more intensively than you can on blog posts. You just need to focus on the content and design of your eBook.
You can use eBooks in three ways to generate more leads and increase revenue:
Below are factors to consider when creating a lead generating eBook:
Make the covers compelling and use short, catchy titles
Make the eBook easy to find and share
Keep it simple and responsive
Use lists, best practices, tips, and examples in your eBook content
Incorporate links to sources from your brand or relevant third parties
Add tweetable quotes, and ensure that social media-friendly links are embedded for easy social sharing
Deconstruct your eBook to make it easy to promote some portions via social networks
Co-create your eBooks with other leaders in the financial industry, and add an incentive if they help to promote it
Include relevant and clear calls-to-action
Provide different formats of the eBook like PDF and Slideshare
5 SEO Practices that Financial Advisors Should Avoid
Every financial advisor wants their Search Engine Optimization to generate lucrative results and gain first-class Google ranking positions. The fact that 93% of online experiences start with a search engine, shows just how crucial SEO is.
SEO practices are vital in content marketing, and most of them usually stand the test of time. However, some of these practices could be harmful to your ranking and should be avoided.
1. Keyword stuffing
The first thing that comes to mind when you think of "SEO" is "keyword." As vital as keywords are, overdoing it may seem like keyword spamming to search engine spiders. Do not try to generate traffic by using keywords that are not relevant to your content.
This could cause your audience to rapidly lose interest while reading your content. You will also incur website penalties from Google.
2. Not linking externally
It is important that you link externally so that the algorithm can see your content as more credible. Without these links, search engines will not rank your content high because they do not regard your content as valid.
If your page contains only a few inbound links, you should link to up to three external sites. However, when you link, do so with common sense.
3. Using too many outgoing links
Outgoing links can also damage your site. If you use many outgoing links without using a "nofollow' tag, your links may be seen as paid directories or link farms.
Therefore, if you do not fully trust a website, ad, or comment, ensure that you add 'nofollow' links from them.
4. Do not deploy meta keywords
Meta keywords are HTML tags that tell people what a page is all about. Although they were once necessary, they have become irrelevant in current SEO practices and can no longer boost your rank.
Google modified its algorithm about ten years ago to penalize any page that spammed the field of meta keywords. Presently, the algorithm has evolved to penalize sites that do not include the meta keywords in the content body, which has really depreciated meta keywords. Consequently, there is no need to invest your energy in using them at all.
5. Avoid duplicate content
Every content writer knows how hard it is to write a 100% unique article. As much as possible, try to avoid publishing plagiarized or duplicate content, since this is bad SEO.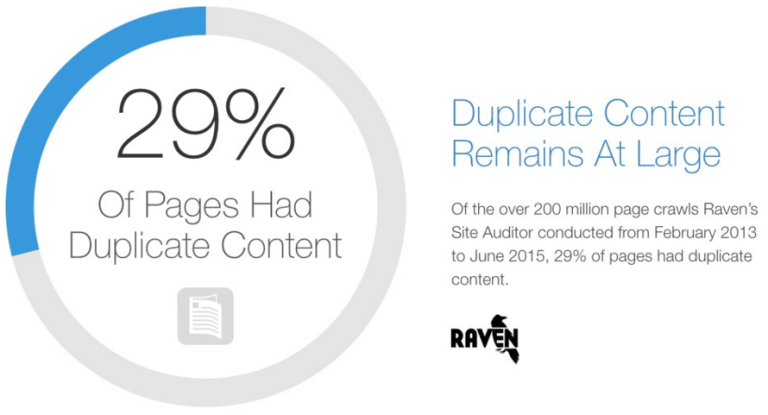 If you publish duplicate content that search engines already have in their index, your web page may not be indexed because it does not have anything new to offer.
If you must use duplicate content on your site, ensure to "no index and no follow" the pages, so that your SEO will not be negatively impacted.
Ready to reap the rewards of great content marketing strategies?
Content marketing is more than just a concept. For centuries, many businesses have been using it to promote their products and services. Recently, web content has taken over the internet because almost every company uses it for marketing.
The key to enhancing your SEO results, is to use long-form content for your financial blog. Content with 1,200+ words ranks higher, increases organic traffic, earns more backlinks, is more likely to be shared, and increases user engagement.
Despite this, your content marketing strategy will fail if you are not disciplined. It takes discipline to remain consistent with a particular type of content. Inconsistency in content marketing can be disastrous for Advisors as prospective clients could get annoyed and lose trust in your financial advisor business.
If you simply cannot create long-form content or effectively implement the content marketing strategies mentioned in this article, you can partner with me. I can walk you through the process of creating a content marketing strategy that works for you.
Thank you so much for reading 5 Alternative Content Marketing Strategies for Advisors & 5 SEO Practices to Avoid. We really appreciate it! If you have any questions about our article, or can suggest any other topics you think we should explore, feel free to let us know.
Be sure to sign-up for our newsletter to receive monthly emails on all of the latest trends and happenings in the digital marketing space. You will also receive our FREE E-Book with the Amazing Marketing Tools for Powerful Business Growth. Sign-up below!
Also, if you received some value out of this article, please share with your friends or colleagues, or leave a comment/question below. We really appreciate you reading our blog and every share/comment means the world to us and allows us to continue producing valuable tools to help you grow your business!