Reading Time:
36
minutes
Are you looking for a cost-effective way to scale your business while running a Facebook ad campaign?
Over 90 percent of marketers in a Databox survey believe that Facebook ads effectively generate sales for their business.
(Source: Databox)
If you're running Facebook ads to promote your business, you've probably encountered some complicated terminology and puzzling features that you don't understand very well. 
Learning Facebook ads management can seem daunting if you've never done it before. Luckily, plenty of other business owners have done this, and you can benefit from the wisdom they gleaned from their successes and mistakes. 
Facebook ad management doesn't have to be daunting because some basic best practices can help you reach more customers and make more money from the traffic your ads attract. 
In this article, we'll cover what Facebook ad management is, how it works and how you can optimize your approach to generate more leads or sales from each dollar you spend on Facebook ads.
Here's a preview of what we'll cover:
An Introduction to Facebook Ads

What is Facebook Ad Management?

16 Benefits of Facebook Ad Management

Facebook Ads Creation

How Do I Control Ads on Facebook?

How Do Businesses Manage Facebook Ads?

Campaigns and Ad Sets

How Much Does Facebook Ads Management Cost?

Facebook Pixel Tracking

Attribution

Audiences and Segmentation

Facebook Ads Cost

The Best Facebook Ads Management Tools to Stay Ahead of the Curve

8 Mistakes to Avoid When Managing Your Facebook Ads

Facebook Ads Management: When to Hire a Digital Marketing Agency
Let's get started!
An Introduction to Facebook Ads
Each day, 1.968 billion people use Facebook to connect with friends and family, discover what's going on in the world around them, and share experiences with people around the globe. So it's not just a social network: it's a community for all of us. And marketers love it!
On Facebook, ads are tools for advertisers to reach their target audiences. They appear within the news feed on desktop computers and mobile devices right-hand column.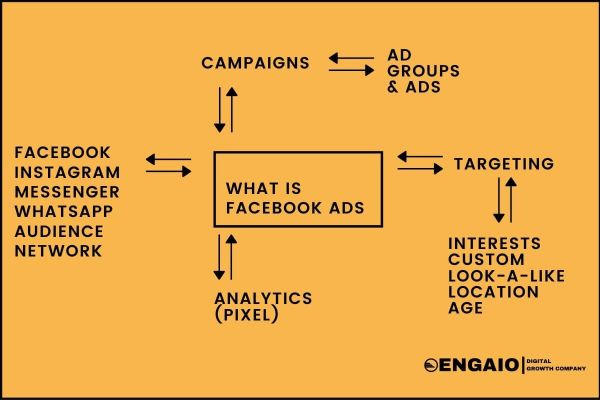 (Source: Engaio Digital)
These ads can take many forms—from simple text to complex videos with soundtracks—and typically include a brief message about what's being offered.
When an ad is clicked, it will take people to a page that the advertiser has made. There they will see more information about the product or service being offered.
If this is something they would like to purchase, it will be possible to do so from within the ad itself without going back to your website to make a purchase.
Of course, Facebook ads also allow you to set up other actions, such as asking users who click on your ad if they want additional information sent via email or notification sent out when new items are available.
You could even set up an action that allows people to fill out a form to download a white paper or request a demo of your product or service. 
And while these actions don't result in any sales, they might lead to greater engagement down the line with prospective customers who will have provided their contact information specifically for these purposes.
Ultimately, Facebook ads allow you to showcase your business in its best light without creating a whole new website or infomercial just for one campaign.
It's therefore not surprising that they're becoming an increasingly popular place for companies and organizations to advertise their products and services.
With a reach of 2.168 billion users, it's easier than ever to reach large numbers of potential consumers. However, because Facebook is built around relationships between friends and family members, most marketers struggle with how to use paid advertising without turning off consumers.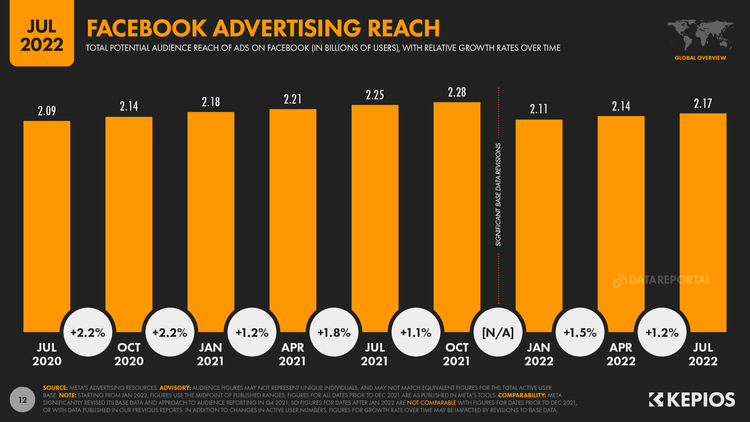 (Source: Data Reportal)
What is Facebook Ad Management?
Organic reach is diminishing on all social media platforms. A paid advertising campaign is the only way to get your message out.
Facebook has over 2 billion active users, so you should have effective Facebook ads campaign management if you are running a business.
If you have never created or managed Facebook ads before, you may think they are too time-consuming or require technical skills that you don't have.
In reality, though, it's easier than you think to get started with Facebook ads management and create effective Facebook ads that drive more traffic to your website and increase sales for your business.
Unlike other forms of advertising, Facebook ads can be individually created by business owners so that they are customized for the specific needs of their companies and organizations.
They can also be edited, paused, or shut down at any time with only a few clicks of the mouse, making it easy for small business owners to stay on top of their campaigns.
Facebook ads management encompasses several aspects, including campaign creation, targeting strategies, budgeting tips, and best practices.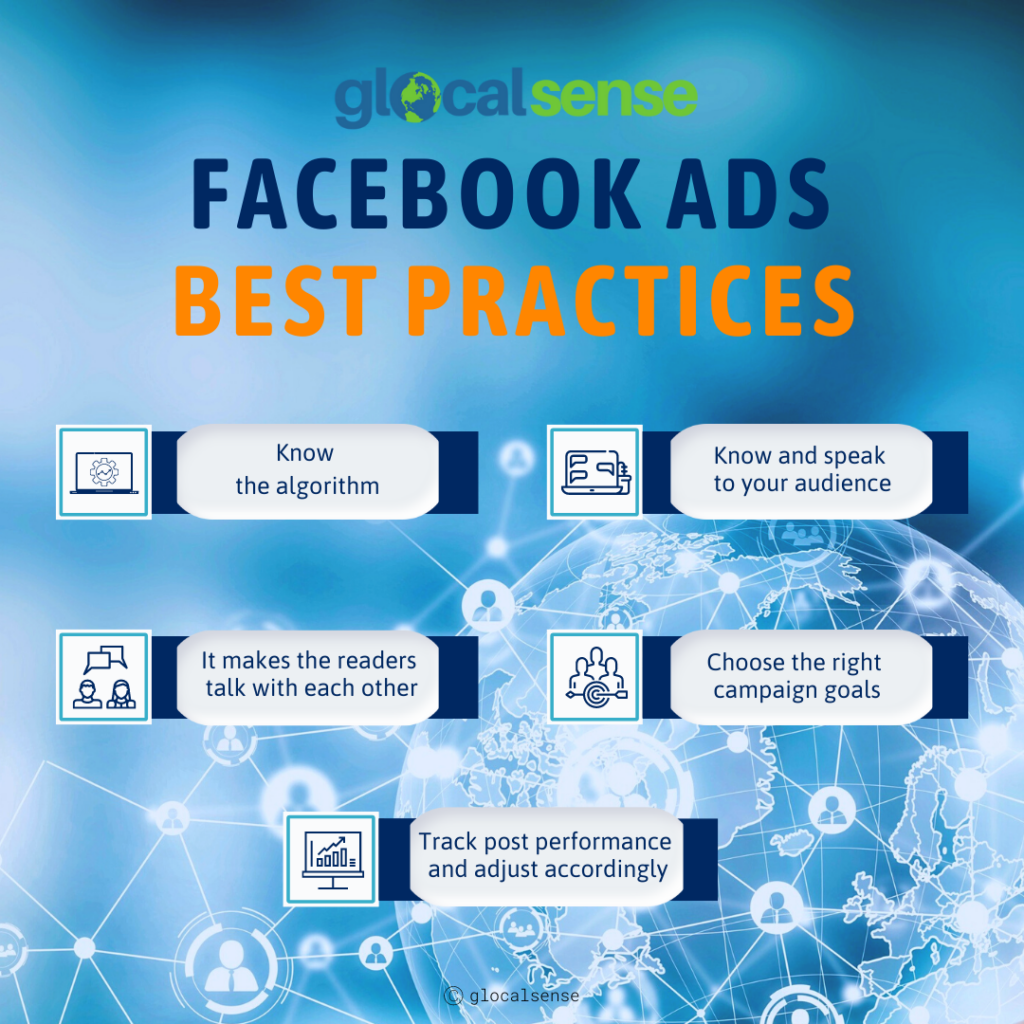 KSource: Linkedin)
16 Benefits of Facebook Ad Management
Facebook is a great way to promote your business. However, it can be hard to figure out how to manage Facebook ads, especially if you don't have much experience with them.
To get you started on the right foot, here are 16 benefits of Facebook ads management that will help you boost your business and reach your target audience without breaking the bank.
1) Get Insights into the Audience and Keywords
Facebook is one of the most popular and diverse social media networks. You must know where your audience likes to hang out to get the best results from your Facebook ads campaign management. This information can help you ensure that your ads will be viewed by people who are more likely to take action.
You'll also get insights into the keywords used to search for your product or service. In addition, you'll learn what content resonates with them and how they prefer to consume it so you can tailor your content accordingly.
2) A/B testing with Unmatched Ease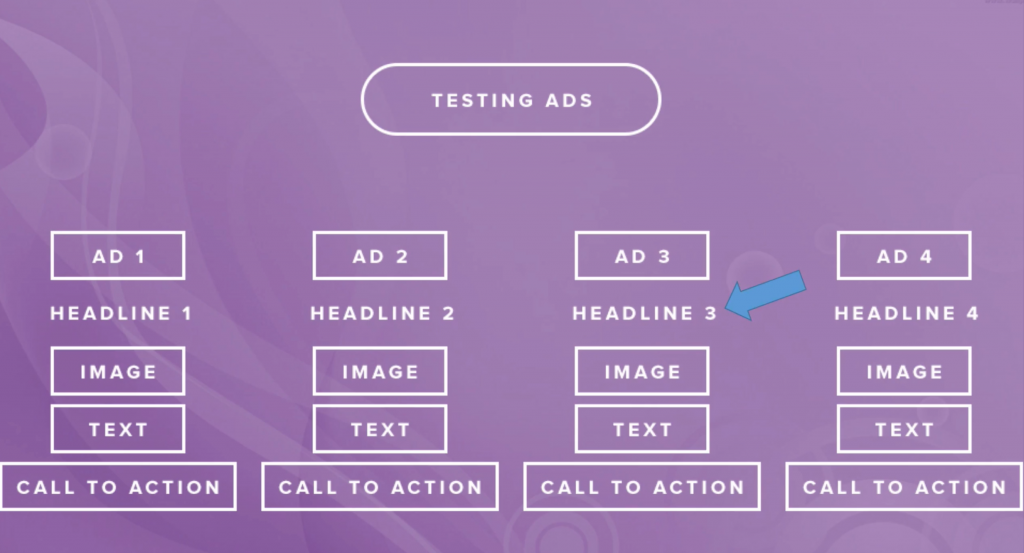 (Source: Social Media Worldwide)
Facebook's optimization algorithms give businesses unparalleled insight into what is working and what isn't. In addition, A/B testing, which allows you to test two variations of a particular element (e.g., ad copy, targeting), is easy with Facebook ads management.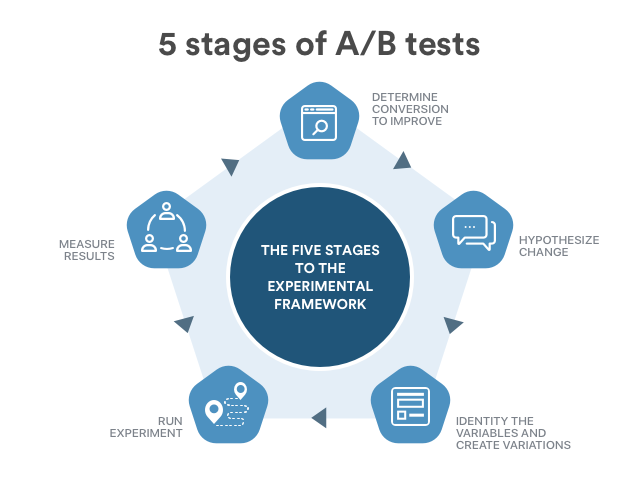 (Source: Cin7)
You can even run tests without changing your original post to see which posts generate the most engagement, clicks, or reactions from your target audience—giving you unmatched insights into the things that work best for you.
3) Save Time by Creating Multiple Ads at Once
When you create an ad campaign on the Create Ad page, there is a section for you to put in all the different ads created with the campaign. There are also Create Multiple Ads buttons, so you can save time by creating multiple ads simultaneously.
With this option, you can select the size of each ad and how many ads will be displayed on each row.
4) Reaching New Users at Scale
You need to be where your audience is, and that is on Facebook. With over 71% of all Americans active on the platform, it's easy to imagine what a shift your business could make if you switched over to pay for ads.
Paid ads on this site allow you to reach audiences with specific interests in what you are offering, which could help broaden your outreach and connect with new users.
5) Easy Communication with Clients & Collaboration
One benefit of Facebook ads management is that it helps keep communication with clients and collaboration simple. Since this is a virtual business, you want to reduce the number of things people have to keep track of as much as possible.
When running ads, it's easy for clients to log into their dashboard and see when campaigns are live or not running, look at statistics on what they're paying for, and create new ones.
They can also send you messages through Facebook's messenger system, which will help make everything more personal.
6) Makes it Easier to Track Leads & Sales
Monitoring your leads and sales can help boost your business' success. The problem is that tracking what customers do after launching the campaign is hard.
When you invest in advertising through Facebook Ads Manager, you have access to important statistics and information that show you what your customers are looking at and how they're behaving on your website. It will give you a better idea of how effective your marketing efforts have been.
7) Build Brand Loyalty Through Effective Campaigns
When people learn about a product or service from an ad, there is a higher chance that they will make a purchase. Effective Facebook ads campaign management on social media can increase customer retention and brand loyalty.
You can also be sure that you are reaching the right target audience by using ads with demographics targeting. The process is easy, too! With no minimums for ad spending, you can test out the waters with a small budget before scaling up your advertising efforts.
8) Engagement
There's no such thing as too much engagement! Facebook has an average engagement rate of 0.08% across all industries.
With so many people using the platform, nothing is stopping your business from reaching a wide range of people that share the same interests as yours.
9) The Ability to Import an Existing List
Facebook offers a variety of ways to find new customers. One way is importing an existing list into the ad platform so that you can generate interest and engagement by showcasing something specific to them.
Lists are created in the back-end before they're imported, and they need 100 or more people to be exported, but when they're successfully imported, many benefits await you.
10) Create User-friendly Landing Pages in Minutes
Creativity is an important aspect of your successful Facebook ads campaign management. So what would be a better way to showcase creativity than enabling users to explore your page in greater detail?
That might be why landing pages are one of the most cost-effective and popular methods for creative campaigns on Facebook.
11) Track Conversions
The only way to understand the ROI of your campaign is to have a consistent, measurable method for tracking conversions. Metrics like click-through rate and cost per conversion are important in deciding future ads.
But more advanced tactics such as the Audience Overlap tool will be even more helpful, giving you a clear picture of how your ad performs over time.
12) Create Retargeting Audiences based on Past Behavior
Retargeting means that you can show your ads to users who have already visited your website. Ads show up when these people are browsing other websites in their browsers.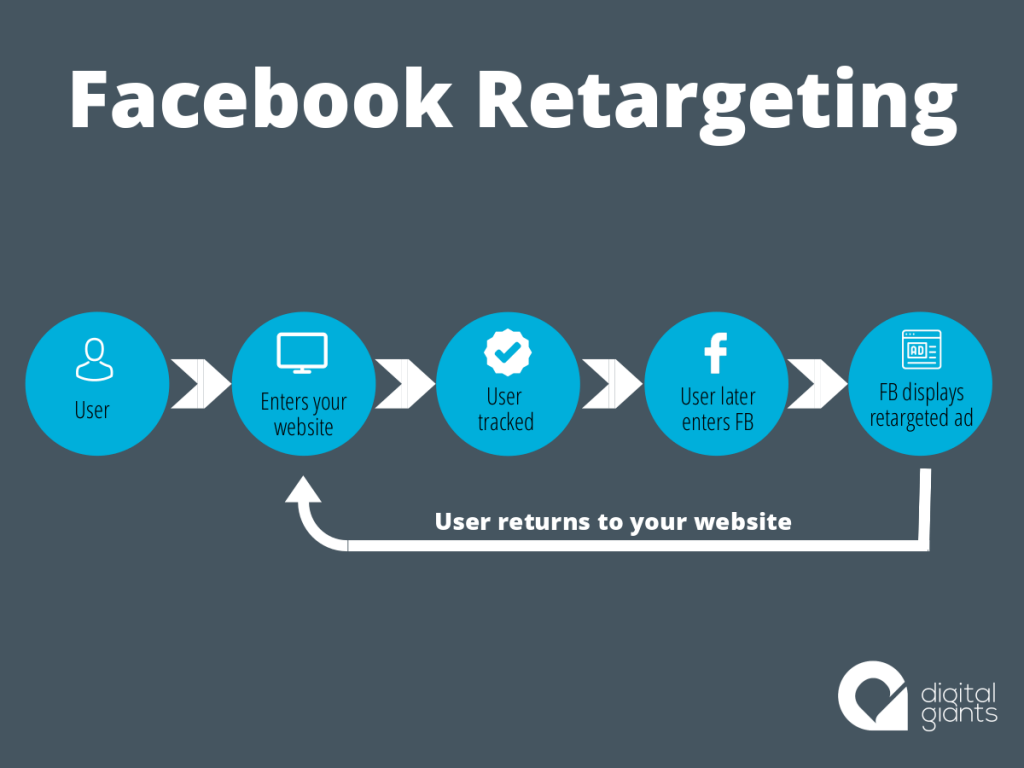 (Source: Digital Giants)
Retargeting allows you to build up potential customers who have yet to purchase your product or service.
13) Reach the Right People 
Reach the right people with the right message at the right time – that's how you succeed on social media. There are many ways to do this, but they all start with figuring out who your customers are and what they're looking for from you.
With Facebook ads, you can show your ads to customers in a specific location or age range, for example, or promote your content to people who've previously visited your website.
14) Access to New Markets
Facebook ads provide the opportunity to reach a new market. If you are not advertising with them yet, you are missing out on capturing potential customers who may not even know about your product or service. These people will be receptive to trying something new and different.
Targeting will allow you to target these individuals, leading to more conversions and higher sales rates. 
15) Higher Conversion Rates
By targeting the right audience and using the right ad copy, Facebook ads management can increase your conversion rates. 
This strategy is perfect for businesses that want higher conversion points but don't have a large budget for such an endeavor.
16) Reach Social Media Users that You Otherwise Wouldn't Reach with Ads
No matter your business, if you're not on social media. But that's just the beginning. If you're paying for your ads and aren't using a platform like Facebook or Instagram to manage them, you might be missing out on some awesome benefits.
Facebook Ads Creation
Creating ads on Facebook is a great way to reach your audience, who might not be actively looking for you. One of the first things you should do when beginning advertising is to find your marketing goals.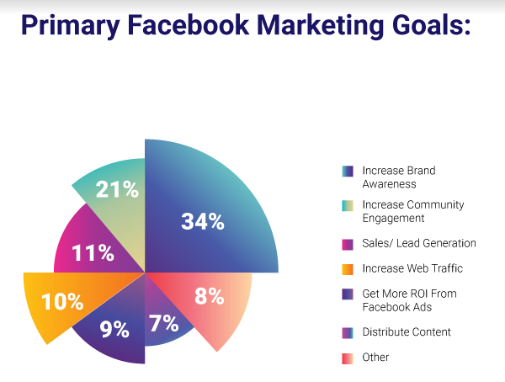 (Source: Social Pilot)
To create an effective ad, it needs a call-to-action that tells people what they should do when they see your post. Some examples of popular CTAs are signing up for a webinar, completing a survey, downloading an eBook, or setting up a consultation with your company.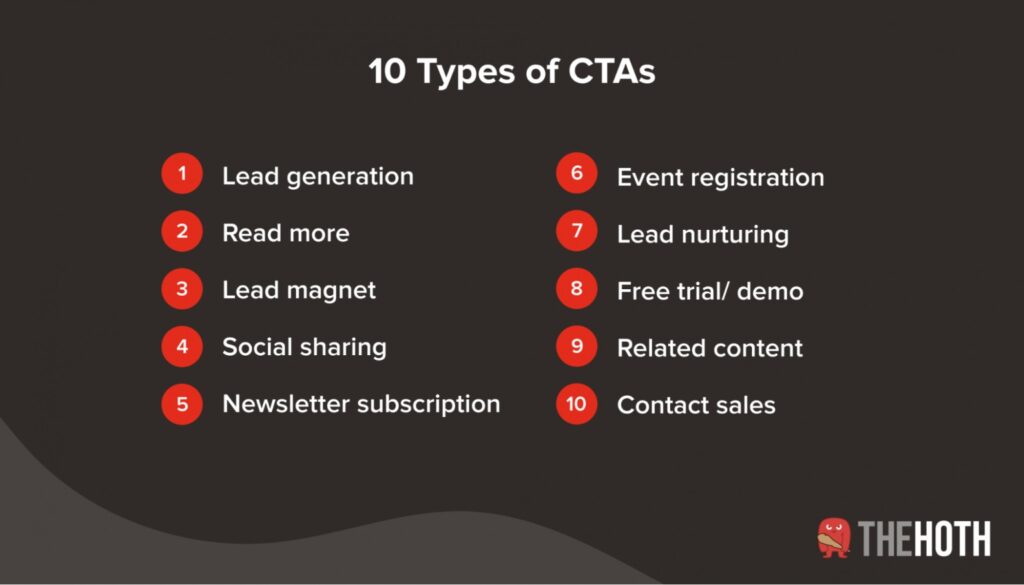 (Source: The Hoth)
After selecting an objective for your ad campaign, you can implement three basic strategies on Facebook to reach people as effectively as possible.
The first strategy focuses on getting new visitors from locations other than where you live, or your current clients are.
For example, if you're in Los Angeles and trying to get more customers, look at nearby cities such as Santa Monica or San Diego instead of targeting only people living in Los Angeles.
Targeting customers outside of your geographic area will help diversify the customer base and will also help get them aware of your business before traveling out into town.
The second strategy is ensuring that relevant audiences see posts by targeting them according to their location and interests. 
There are six different types of interests that allow advertisers to have a more tailored approach to creating ads aimed at specific groups:
Business and Industry
Entertainment
Family and relationships
Fitness and wellness
Food and drink
Hobbies and activities
Shopping and fashion
Sports and outdoors
Technology
The third strategy is utilizing the fact that people feel less pressure about spending money online than in person. People are much more likely to buy something online after seeing an advertisement rather than having to invest time driving across town just to find out about a product or service.
Remember, Facebook has many different ad management options, so make sure you experiment with them.
How Do I Control Ads on Facebook?
Facebook offers many ways to advertise your business and get more people to follow you, but ads are only one part of the site.
While most of Facebook's users enjoy seeing ads, there are ways to control the ads you see when you log in every day.
These 10 steps for controlling the ads you see on Facebook will help you filter out the ones that don't interest you so your feed doesn't get cluttered with things you're not interested in.
Step 1 – Create an Ad Account. 
You'll need a personal account associated with your business and a credit card for billing purposes.
Step 2 – Narrow your Focus. 
Define your target audience and the geographic location of the people you want to reach. Once you have that information, creating ads that will capture their attention is much easier.
Step 3 – Choose your Content Strategy. 
You can choose from photos, videos, or text-based ads.
Step 4 – Go to your Account Settings.
Under Account Settings, you can select which ads you would like to see and enable certain ad content related to your interests. If you'd rather not have ads, go under Ads and Friends and select No Ads.
Step 5 – Limit Ad Tracking
Limit Ad Tracking is an iOS setting that allows you to limit ad tracking and offers advertisers less information about your activity. This setting helps protect your privacy while not impacting your access to other parts of the social network.
Step 6 – Limit Ad Cookies.
To stop cookies from telling advertisers who you are and what you like, go to Settings > Ad Preferences > then choose what information you want to share. 
If you opt-out, advertisers will no longer know things like your name, gender, and how often you visit certain websites when they deliver ads tailored for you.
However, this does not mean that all ads will be gone; if an advertiser has tracked an ad to your browser in the past with a company cookie, it may still show that ad at times.
Step 7 – Change Who can Send you Targeted Ads
You can adjust your custom audience preferences so that you only see ads based on your demographics, such as location and language. To do this, go to Your Ad Preferences in Ads Preferences tab. 
There are also many different options you can toggle under Your Interests.
One way that Facebook has responded to customer feedback is by limiting an ad's visibility based on recency and frequency.
Step 8 – Adjust your Custom Audience Preferences.
Another thing you should do is adjust your custom audience preferences. Most people do not realize they are a member of other sponsored lists, but people can still use their information in ads without their knowledge.
By clicking No when it asks if you want to allow sponsored list managers and marketers to use your information for ad targeting, you will no longer be featured in any of these sponsored lists and eliminate a large percentage of what you see as advertising on Facebook.
Step 9 – Limit Who Sees Future Ads about other Products
Setting up your ad preferences is crucial in restricting who sees future ads about other products you might be interested in.
There are three categories of preference or filters that you can use to regulate what type of ads you see: social, content, and commercial. 
To change your filter preference settings, follow these steps:
Click at the top right of any Facebook page;
Select Settings from the drop-down menu that appears;
Click Ads near the bottom left of the screen;
Find and select any one of the four filters (or Ad Preferences) tabs listed across this page;
Set your desired preferences by adjusting sliders where appropriate. If you want to eliminate ads, choose the No interest tab.
Step 10 – Delete Saved Ad Profiles.
If you're done with a specific ad profile, it's easy to delete it from your account. To do so, follow these steps:
Click Settings at the top of your screen and select Ads.
Scroll down and click Ads Settings.
Select Remove Your Old Ad Profiles, and it'll take you to another page.
Select the checkboxes next to each ad profile you want to remove.
Click Delete Now.
That's all there is to it!
How Do Businesses Manage Facebook Ads?
Facebook ads are quickly becoming one of the most effective ways to reach your target market, but managing them can be more challenging—it can also be difficult to know what you're doing right and wrong in the process.
If you run Facebook ads, you know that the process can quickly get overwhelming and tedious. With so many businesses using Facebook, finding out how to use the platform to your advantage can be overwhelming.
Many marketers make the mistake of simply dumping money into Facebook ads without a plan, only to find that their approach isn't working and that they're running up quite a bill with no return on investment.
After posting content and engaging with your followers, it can be tempting to set up a simple, one-size-fits-all Facebook ad campaign and then let it run on autopilot until the end of the month. Don't do this!
By following these 7 tips, you can start managing Facebook ads like an expert in no time.
1) Establish your Goal
What's the one social media platform that virtually every single person has a presence on? That's right; it's Facebook. It might seem daunting to think about your business there, but the process becomes fairly simple once you start.
First, make sure that you establish what your goal is. What do you want people to take away from this experience of seeing your advertisement? Is it to generate more followers or drive traffic to a certain page?
2) Define your Audience
When creating a Facebook ad, you first need to know your audience.
Is it an international audience?
Younger generation?
Someone who doesn't typically shop online?
Find the group of people you want to target.
Defining your audience is the second step in determining what type of ad will work best for you. Look at the age, gender, interests, and education level of people who like your page or follow you on social media to find out who is interested in what you do. 
You get much better results when targeting a more specific audience instead of bidding on keywords in the hope of catching many eyes. Simply put, target those most likely to engage with your business. Of course, it will take more time, but the results are worth it.
Once you find the perfect personas for your ads, it's time to create them!
3) Pick the Right Ad Type
Now, you might be wondering: How can I best use Facebook ads to my advantage to generate qualified leads and increased profits for my business? The answer is understanding the differences between the various ads available on the platform.
Before you think about an effective Facebook ad, you need to understand the different kinds of ads available on the platform. From there, it's all about figuring out how to create one that meets your business goals.
To decide which type of ad best suits your business, you must know how they differ from one another. Advertisers can choose from four main types of ads: Text & Link Adverts, Image Adverts, Carousel Adverts, and Video Adverts.
4) Focus on Quality Over Quantity
To produce the best results with a Facebook ad, you must ensure you don't spray and pray. Aim for quality over quantity; start with low CPMs. Low CPMs will allow you to test campaigns without risking a lot of money if they fail. 
5) Control your Costs
Regarding Facebook ads, you'll always want to keep your cost per acquisition (CPA) as low as possible.
You can do this in several ways, but the easiest is by setting a realistic goal and running an A/B test with a higher CPA ad to measure its impact on conversions.
You'll be able to get results from both ads and know what ad performs better in less time than if you run them simultaneously.
Make sure you have realistic expectations regarding how much money you're willing to spend. You can run an ad campaign for as little as $5 or $10 per day, so don't feel like the sky is falling if you go over budget.
6) Abide by the Rules and Regulations
Always stay within the bounds of compliance – no company wants to end up in hot water because they didn't abide by rules and regulations set by other entities such as Facebook.
7) Review Regularly
Lastly, always look at your ads after you create them, as they might need some tweaking and changing. Pay close attention to which ads are performing well and find out why.
When the ad isn't performing well, you can change it to work better. There is no right or wrong way when creating an ad; just keep trying different things until something sticks.
If you're finding it difficult to get started, consider what products or services you offer. If you sell clothes, for example, think about what people might be looking for in terms of clothing items on your site.
Think about the benefits of what people will gain from buying from your store and advertise those points in the ad.
Campaigns and Ad Sets
We're going to talk about creating Facebook ad campaigns and ad sets, which is much easier than it might initially sound.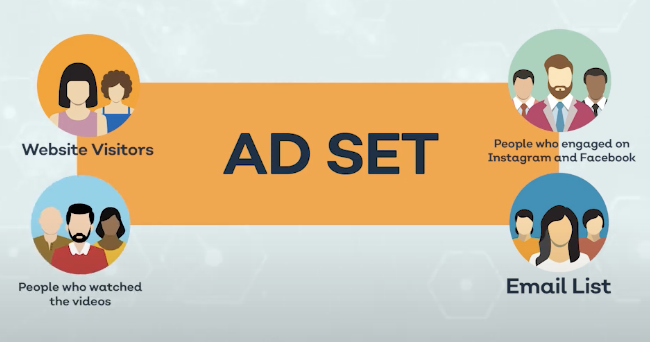 (Source: Noupe)
Below are the steps to set up an ad set in a campaign: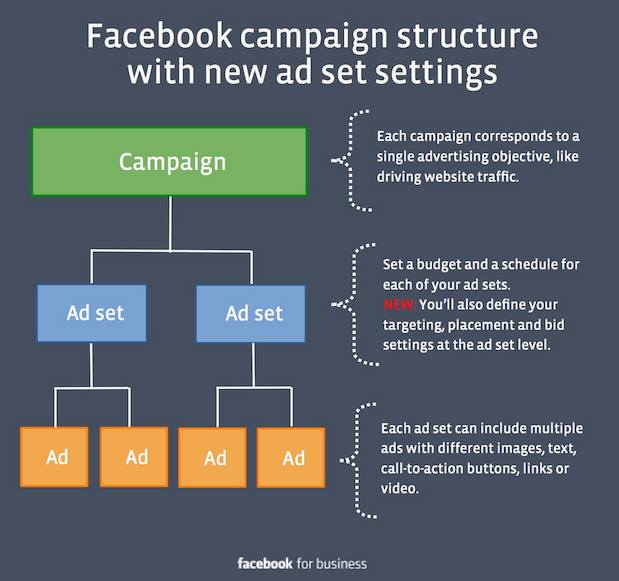 (Source: Jon Loomer)
When setting up your campaign, choose whether you want the ads running for a specific date range or indefinitely.
Make sure to select optimize for conversions under objective, then optimize for conversions so when someone clicks on your ad, they can convert on your website in some way. 
From there, you will create an image with the link and description of what you are promoting. Then you'll upload it as your creative.
Be sure to use a unique image each time you promote something so that your customers don't tire from seeing the same thing all the time. Finally, before publishing your ad set, include basic targeting information for gender, age, location, language, and interests.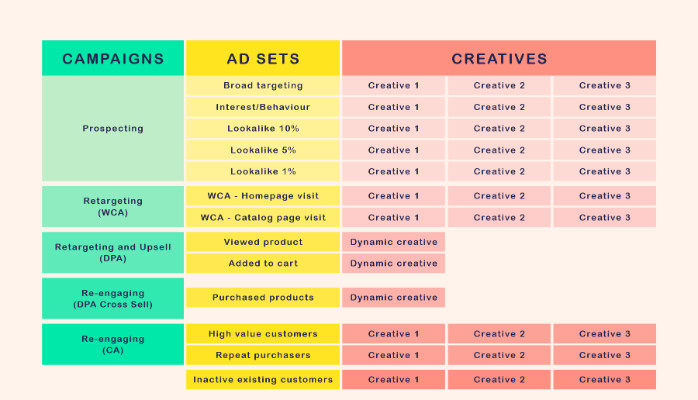 (Source: Linkedin)
Now, if you click Create Ad at the top of the page, it should prompt you to create an Ad Set within your newly created campaign. But, first, decide if you want this particular ad set to be shown only once or continuously throughout its duration.
Once done, go ahead and publish, and your Facebook Ads Campaign is set up!
Editing an Ad Set
You can create an ad set on Facebook by clicking on 'Create an Ad Set' on the dashboard. Then, choose the objective for your campaign (like marketing, conversion, engagement).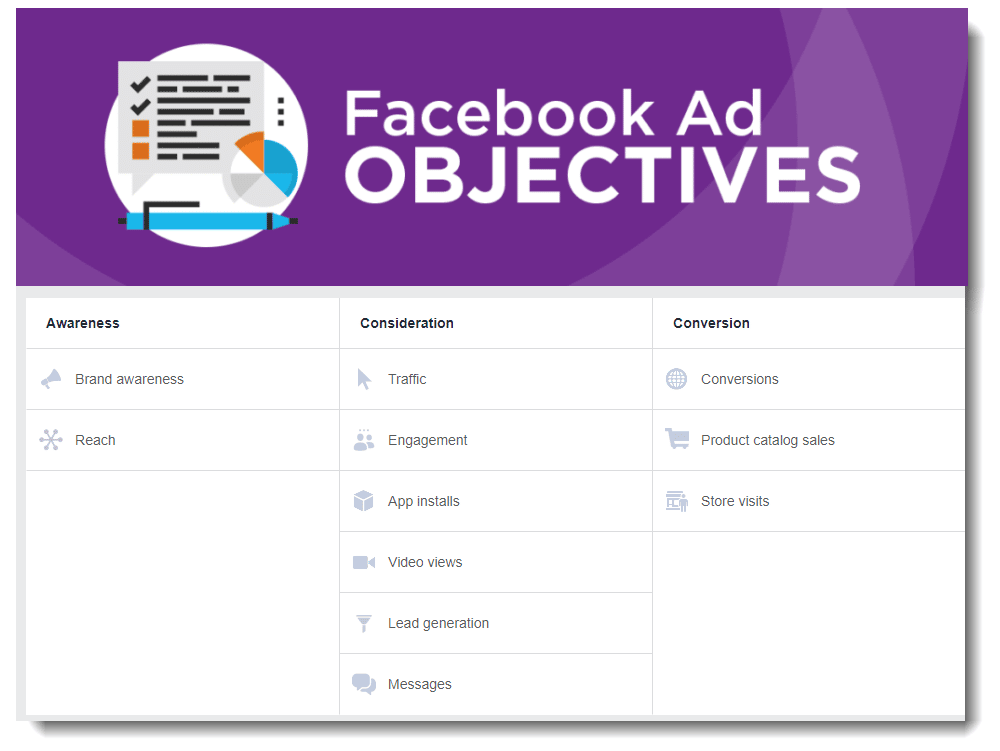 (Source: Blue Corona)
Make sure to choose a geographic area where your ads will appear and the timeline for how long you want them to be active.
You can then choose which placements (such as newsfeed or mobile) you would like your ads to appear. If targeting is important for your campaign, scroll down and click 'Get More Placements.'
Then enter keywords or phrases that relate to your product, so they're searched while browsing. Once you've selected these options, click on 'Next Step.' There are two more boxes: Ads and Audience.
The first box allows you to choose between creating new ads or editing existing ones. Clicking on Edit lets you change the image, headline, copy text, call-to-action button text, placement name, and other aspects of your ad.
Finally, go ahead and fill out the second box: Audience Targeting. Here is where you can specify who will see your ads – based on age range, location, etc., or get more specific with various demographics if necessary.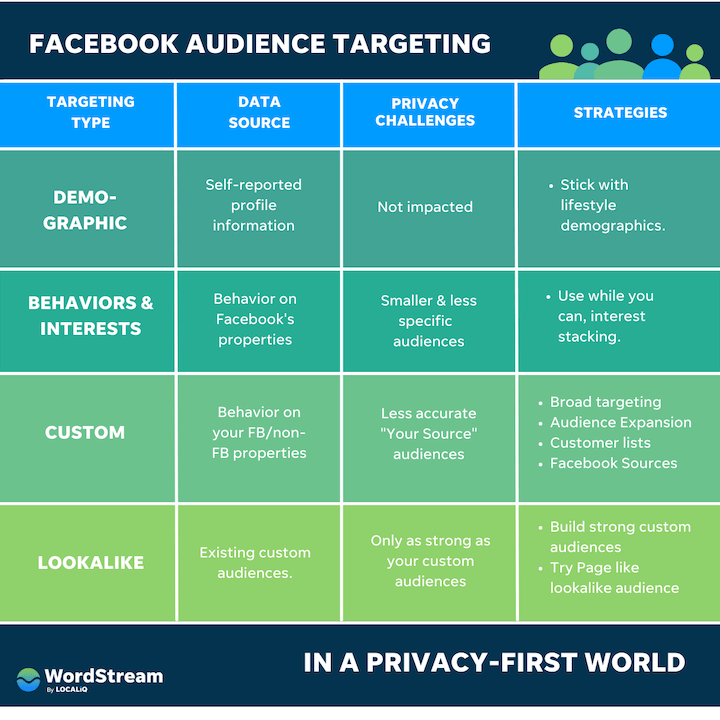 (Source: WordStream)
How to Track the Results of your Ad Sets
An ad set is a way to group similar ads that share the same bid. It means you can set your ads at different levels of prominence or invest more in one area than another.
Setting up an ad set is quick and easy: open Ads Manager on your desktop, click the pencil icon next to an account name, then enter your business name and desired bidding level for each ad type before clicking the Create Ad Set button.
It's also possible to bulk upload ads or manually move them into an existing or new ad set later in the process if necessary.
So now, let's dive into tracking your ad sets' results. There are two ways you can do this: by logging in periodically to check reports and compare data points; or by checking analytics once daily with a Facebook pixel installed on your website.
Here are some useful tips when using either method:
Logging in periodically to view reports should always happen first thing in the morning so you're not distracted by other tasks during the day.
When comparing data points from different campaigns, consider choosing common metrics like Clicks and Impressions.
And finally, when setting up your tracking code through pixels, keep these things in mind: it only works with individual browsers (not shared devices); it collects information 24 hours after visitors have been on your site; it expires after 30 days, so don't forget to install a new one every month.
How Much Does Facebook Ads Management Cost?
Some Facebook ads management agencies don't know how much to charge for Facebook ads management.
Facebook ads management can be expensive, so it is always a good idea to create an annual budget for your ads beforehand. Like any business or marketing campaign, the more money you have available, the better your results will be.
If an agency isn't sure how much to charge for Facebook ads management, they can go with the average cost of $650 per month. 
If you're new to social media advertising campaigns, many smaller options may be more suitable if you want to manage your budgeting and ad campaign execution.
Facebook Pixel Tracking
Do you want to understand the preferences of your site visitors better? Maybe you're looking for a way to connect with people who visit your site but do not buy anything.
Through either advertising or simply sharing content on social media, there are many ways businesses can reach their target audience.
But without any targeted information on what type of people have been browsing your website, you could be wasting marketing funds or advertising budget by promoting something no one wants.
Unfortunately, the truth is that many organizations don't take advantage of this vital tracking option.
If you're running an online business, you should use Facebook pixel tracking in your marketing strategies to ensure your business grows and reach the right audience at the right time with the right message.
Facebook Pixel, sometimes referred to as the Facebook pixel code, is a tracking software developed by Facebook. This software helps advertisers track and promote their marketing efforts on their platforms.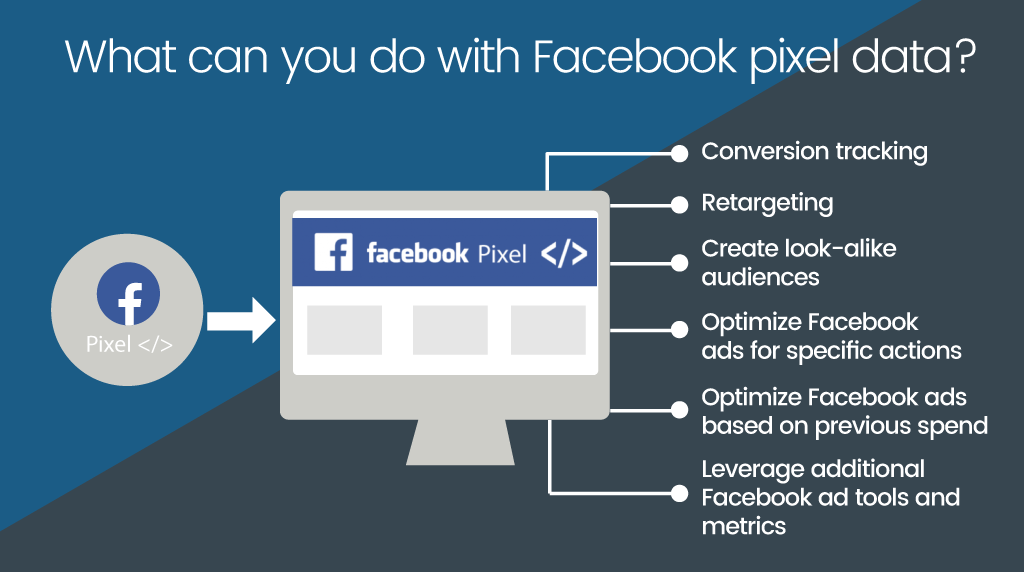 (Source: Act)
To use this service, an advertiser must register with the site and create an ad account to specify the name of the Facebook campaign they wish to use the pixel.
Facebook pixel tracking allows you to create custom audiences for your visitors and send them targeted ads, leading to more sales and making the most of your marketing budget.
To use it correctly, you need to place an event-tracking pixel (or code) onto the site so that they know when somebody visits their site and engages with the content they post.
Why Use Facebook Pixel on Websites?
Facebook pixels provide a more detailed look at your customer's website visit. For example, when a visitor to your website clicks on the buy now button, the pixel registers that as a potential customer and tells you who that person is in Facebook Ads Manager.
When using this data for advertising purposes, you'll be able to find new audience members in your target demographic of people who will most likely be interested in your product or service.
The pixels are free to install with some restrictions, which are reasonable depending on how much traffic a site receives.
Websites with under 1 million visitors have to pay $5 per month for the Facebook pixel. Websites with 1-10 million visitors have to pay $7; websites over 10 million monthly must pay $15 per month.
Adding the Facebook Pixel Code to your Website
Now that you have your Facebook Page, the next step to targeting customers is adding a tracking code.
The code helps identify customers when they interact with content on your website, like viewing a post or downloading a coupon. It is helpful for marketers because then we can know who our customer base is.

(Source: All You Need Is Content)
All you need to do is head to 'Insights' in the top navigation bar and click on 'Facebook Adverts.'
Once in there, click on Audience Manager at the top right-hand corner of the page. Next, scroll down to find the 'Website Audiences' option. Underneath this heading, select 'Create Audience.'
From here, you will be prompted to give your audience a name. Finally, select the checkbox for Websites, which tells Facebook that you want them to track visitors from specific websites. You can also choose other options such as Mobile Devices or Page Visits.
When you are done making selections, hit save, and voila! The code has been added to your site, so now, every time someone visits your site (or interacts with any content), you will track them.
Optimizing Page Post Engagement with the Facebook Pixel
Suppose you're not taking advantage of the Facebook Pixel. In that case, your marketing is missing a lot of data that you can use to refine the customer experience with more targeted messages.
The Facebook Pixel lets you measure which posts engage with people the most, so you can leverage those posts in future campaigns. Moreover, each pixel allows tracking of visitors from different sites who might not yet have interacted with your page.
This information can help you tailor content appropriately or provide insights into visitor behavior on a new level that would otherwise be unavailable without it.
Additionally, when people visit your site after interacting with your ad or post on Facebook, they'll automatically be added to a Custom Audience list. You will also see impressions, clicks, conversions, and cost-per-action metrics generated by this campaign.
For this process to work smoothly, ensure you place the code correctly and accurately identify your audience before launching an ad campaign.
For example: if we want only men ages 25-35 living in Boston who like baseball, we'll need to use these demographics in our Targeting settings before selecting an audience from the Lookalike Audiences tab on the Pixel Management dashboard.
Once created, your target audience will continue to receive ads relevant to their interests as long as the users remain engaged with your Page.
Attribution
What makes an ad effective? Is it the message? The image? The headline? The call to action? What about the target audience or the placement of the ad concerning other ads or content on your website?
Facebook created an advertising feature called attribution, which allows you to pinpoint exactly which elements of your ad are working and which aren't so that you can create even more effective ads in the future.
What is an Attribution?
An attribution model measures the likelihood that a customer will make a purchase based on when they click on an ad. In addition, the model examines the time between clicking an ad and then making a purchase.
Why do you need ad attribution?
Ad attribution helps marketers understand how their ads impact the campaign. Advertisers need ad attribution to know whether an ad helped or hurt their cause. 
If a marketer sees that an ad is giving good conversions but has bad click-through rates, they can determine which traffic source or location yielded better results.
At its core, Facebook's ad attribution feature offers marketers two main benefits: a global view of campaign success and conversion tracking through mobile app engagements or clicks from desktop ads leading back to an app on Facebook's site.
The system also tracks impressions (the number of times an ad was seen), clicks (when someone taps on the advertisement), and conversions (when someone acts like clicking).
With this information, brands can measure how many people saw their ads versus those who converted into buyers.
However, as with any new Facebook ads management tool, there are pros and cons regarding Facebook's new features.
On the one hand, many marketers like seeing if users engaged with their content before converting so they can retarget them based on what piqued their interest most.
On the other hand, not all users will engage with ads even though they convert later, so knowing that fact could lead companies astray when advertising elsewhere online.
Breakdown of Facebook Ads Attribution Models
Marketing attribution models are useful in that they help us measure the contribution of each campaign to revenue generation. 
There are so many Facebook attribution models that you can use to understand and measure the effectiveness of your ads, but don't let them overwhelm you with all the technical terms they contain.
Even though they all measure conversions in slightly different ways, we can categorize them into eight distinct types: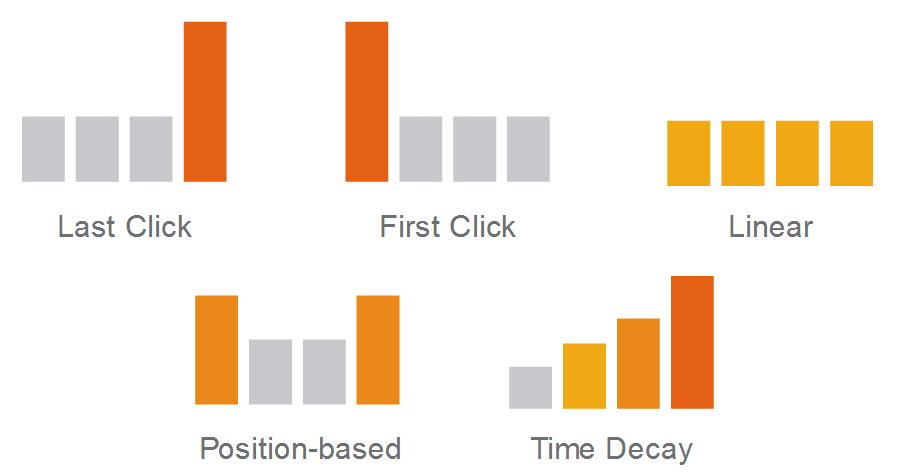 (Source: Tidart)
1) First Click or First Visit Attribution
The most basic type of attribution model is First Click or First Visit attribution. This credit is given to whoever came in first and clicked on an ad. Even if someone visits a second time, it will be attributed to the person who clicked first.  
2) Time Decay Attribution
In this type, every impression has a certain weight based on how recent it is. The more recent an impression, the more weight it has and, therefore, is more likely to drive a conversion.
3) Last Click or Last Visit Attribution
Facebook Analytics allows you to evaluate how effectively your ads generate conversions for your business. There are two main ways this is evaluated: the last click model and the last visit model.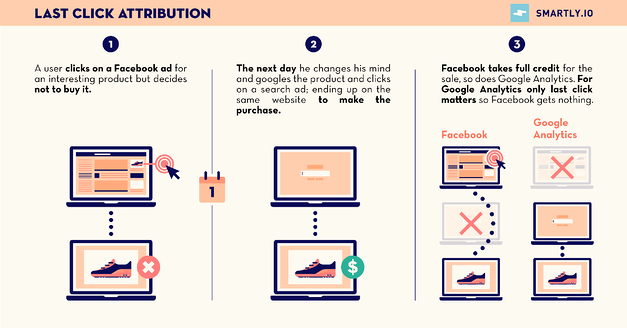 (Source: Smartly.io)
The difference between these models is seen when a conversion occurs: if it's within the given window of time, it counts as the last click conversion, while any other conversion would be classified as the last visit conversion.
4) Linear Attribution
Linear attribution is an easy way to measure your ad's success. For example, it shows the percentage of conversions that a Facebook account manager can attribute to paid advertising.
5) Position-based or Positional Attribution
The Position-based or positional attribution model is one of the most common marketing attribution models that consider the number of interactions a specific advertisement has with a user before they convert.
6) First Touch Attribution
The first touch attribution model states that the first interaction a customer has with your business is what drove them to visit and make a purchase.
7) Last Touch Attribution
With any kind of marketing, tracking ROI (return on investment) is important. One way to do that is by looking at the last touch attribution model.
This model aims to determine which touch point – the last time someone interacted with your brand – led them to make a purchase.
8) Data-driven or Algorithmic Attribution
Algorithmic attribution is a technique that evaluates your traffic sources to figure out which ones are converting into sales. Data-driven attribution looks at how long your customers were on your site before they converted.
9) Credit Attribution
With the credit attribution model,  you can allocate a percentage of the purchase attributed to each campaign element.
In other words, you can attribute responsibility for the final conversion (purchase) based on your desired percentages for social media vs. search engine marketing vs. email marketing.
10) Last Non-direct Touch
A good example of an LNT model is when a customer shops on your site, then buys something on Amazon. So they've purchased from you twice but from different platforms.
Benefits of Using Ad Attribution
One of the newest features of Facebook ad manager is attribution. With this feature, you can track the effectiveness of your ads by assigning credit where credit's due.
For example, if a user buys your product after clicking on an ad three days later, they could have clicked on an ad served seven days ago.
By calculating attribution, you can take back control by measuring the true return on investment (ROI) for every dollar spent on Facebook advertising.
In addition to correctly attributing conversions in your dashboard, you can get more powerful insights with dynamic creative optimization. Dynamic creatives allow you to set different bids based on which channel drove the conversion, giving you complete transparency into how your campaigns perform at any given time.
So How do I use Attribution? 
Here are 3 steps to help you get started:
First, click on Settings, then Attribution.
Select New Channel Group. Give your channel group a name like Advertising. Underneath the Channel Group column, add your advertising channels. You can add them to other campaigns if you want to attribute all of your conversions.
Go ahead and assign credits under the campaign column when necessary.
And that's it! You're now ready to start using attribution effectively within Facebook Ads Manager.
Audiences and Segmentation
Advertising on Facebook allows you to target the right users with ads based on their stated and implied interests, but it can be hard to know where to start when it comes to making the most of your ad dollars.
We'll show you how to use audiences and segmentation in Facebook ad management to ensure your ads reach their intended audience at the highest possible ROI.
Step 1 – Define your Business Goals
Whether you are trying to increase traffic, increase website engagement, or drive more email subscriptions, understanding your business goals is vital. Facebook ad management can help you with all three goals by using retargeting campaigns for your audiences.
Retargeting campaigns use a cookie that follows a user around the internet based on their past browsing habits. So instead of guessing who might be interested in a product or service, you can specifically target those customers who have already expressed interest by visiting your site before.
In addition, allowing only retargeted customers to see your ads ensures that you don't waste your budget trying to reach new users that are unlikely converts.
Step 2 – Identify the Right Set of Audiences
Targeting your ad audience is one of the most important steps in ad management. As a business, you have many different options for targeting your audience, depending on your goals.

(Source: PPC  Hero)
The first step is identifying what type of business you are, which then helps determine what types of audiences would work best for your ads.
For example, if you're running an e-commerce store with physical products to sell, you may want to target locations within 20 miles of your location that are close enough to drive or ship items there.
On the other hand, if you're a restaurant looking for more customers during off hours, like after 10 pm, targeting those who live nearby might be better since they can come right over and order food right away.
Step 3 – Create Custom Audience Lists
After defining your target audience, it's time to create a custom audience.
Custom audiences allow you to target Facebook users based on behaviors, interests, or activities they've engaged with, demographics (e.g., age and gender), connections, zip codes, household income, and customer data from e-commerce businesses.
Step 4 – Define Your Targeting Options
Segmenting your audience will allow you to see how many impressions, clicks, leads, and conversions your ads get in different age groups, genders, locations, or professions.
These insights can be invaluable when determining which audience demographics you should be targeting in the future. Plus, if you find that one segment isn't performing well, it may be a good idea to shift focus elsewhere!
Here are some great ways to divide up your audience into segments and target them with specific messaging:
Age Groups – Young adults 18-25, Adults 26-40, Baby Boomers 51-65+, Seniors 66+
Gender – Men vs. Women
Location – Rural vs. Urban
Profession – Doctors vs. Teachers
Step 5 – Choose an Effective Ad Copy Strategy
Your ad copy can make or break your campaign. It is your chance to showcase who you are, what you do, and why customers should choose you. So keep it simple and relevant, and use emotion if necessary.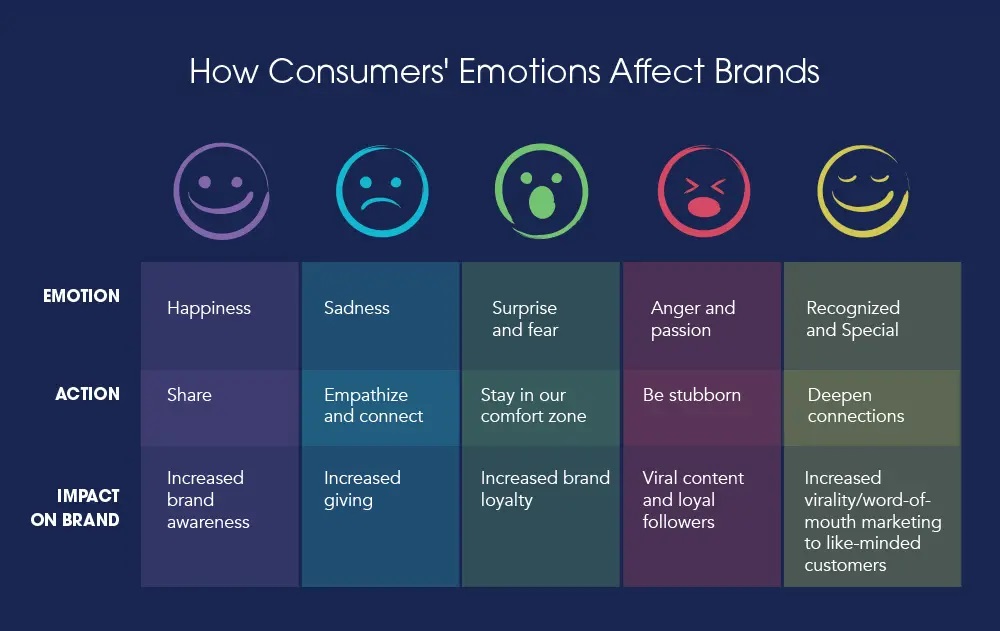 (Source: Agency Analytics)
Connect with potential customers personally by addressing their needs with enthusiasm. No one wants a monotonous sales pitch, but an enthusiastic pitch will grab the reader's attention.
Step 6 – Set Up Conversion Tracking
Next, you will want to set up conversion tracking by going into the Audience section and clicking on Create a Custom Audience. Then, select Website Traffic as your conversion type, enter your website's URL, and select whether or not you would like users who visit this page to be included.
Once you've created your custom audience, click on Action, select Send Website Traffic To Webpage, then enter the URL for this page and save it.
Step 7 – Review Performance Metrics Weekly
Facebook offers a variety of free tools, available at any time from your business page, that provides insights into what is happening with your posts. Reviewing these weekly will allow you to adjust future campaigns as needed. Some examples include the following:
How many new likes did my post get?
What were their interests?
Did I advertise in the right places?
Who saw my post?
Did they click on it or like it?
Facebook Ads Cost
As social media marketing continues to grow, the cost of advertising on Facebook is also steadily increasing. So whether you're just starting or need help growing your current campaigns, it is worth investing time into managing your budget more effectively.
Additionally, Facebook's advertising policies are constantly changing, so it is best to stay up-to-date on the latest updates.
The cost of an ad will depend on your budget, the amount of content you plan to share, and what targeting options you choose. For example, if you're looking for a more exclusive audience base like specific demographics or locations.
Averagely, Facebook ads cost $0.94 per click, while per 1000 impressions will cost $12.07. Expect to pay $5.47 per download and $1.07 per like.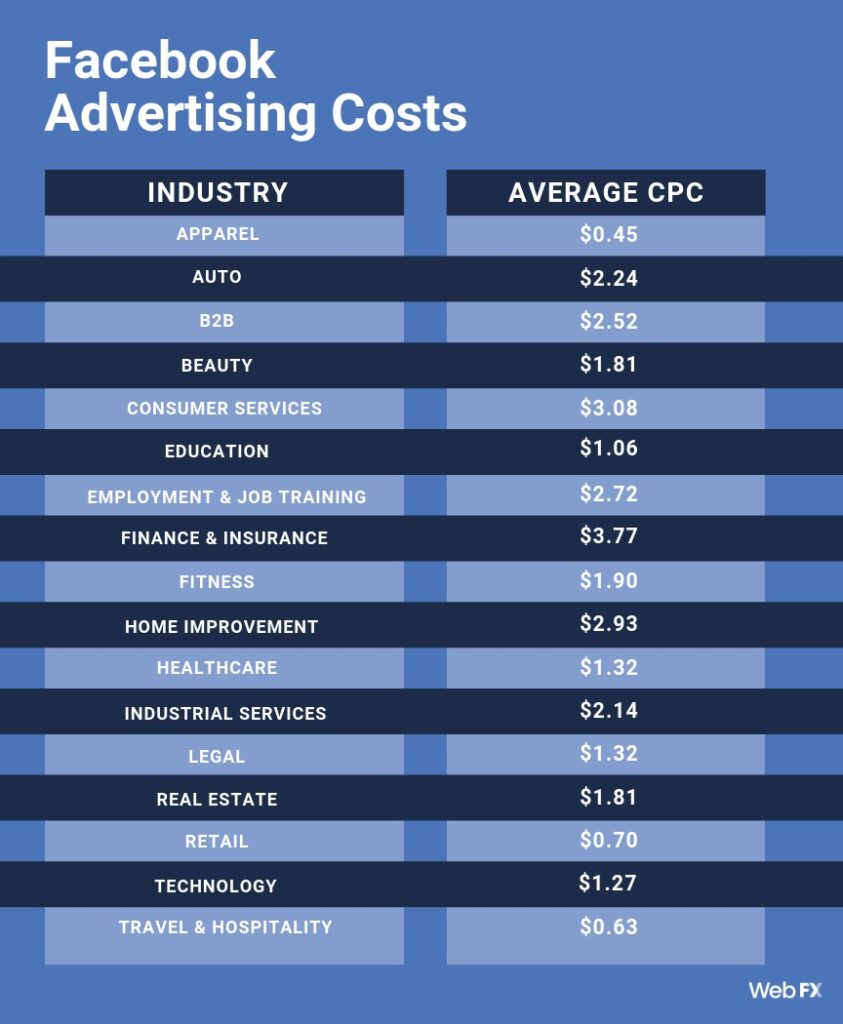 (Source: WebFX)
Facebook offers different payment options that make it easy for people worldwide to buy ads that work with their budgets. You can set a daily or lifetime budget cap when creating your campaign, with no credit card needed until you reach that limit.
The Best Facebook Ads Management Tools to Stay Ahead of the Curve
Running Facebook ads is easy, but creating the best possible campaign requires using the right Facebook ads management tools and software to help you create better ads, target the right people and measure their effectiveness.
We'll highlight ten of the best Facebook ads management software to help you stay ahead of the curve regarding Facebook advertising. If you don't have these Facebook ads management tools in your arsenal, you are missing out on a few key benefits that will help take your Facebook ads campaign management to the next level.
SocialPilot
This Facebook ads management tool is one of the most popular out there. Socialpilot offers you a wide range of functions like live chat, community forums, online lead generation, and reporting that can help you understand your target audience better.
In addition, you get real-time analytics reports on all your campaigns in one place. As a result, it has become an indispensable Facebook ads management tool for many people who want to engage with their followers.
One of its main features is the ability to schedule posts published at the time you set or when it suits you best.

(Source: Medium)
Another advantage is that it saves time by allowing users to monitor various pages, groups, and profiles from a single dashboard while also getting statistics on these channels, such as likes, shares, comments, etc.
Crowdfire
This app is a great way to manage your social media profiles, stay up-to-date on news feeds, explore targeted audiences, schedule posts in advance, track the success of posts, and much more.
The free version includes everything that most people need for their marketing needs. However, it has features you can only find with premium upgrades like GEO targeting, management reports, and detailed analytics.
Crowdfire's simplicity means it's easy to start with this social media management tool, while its paid features give you a lot of power as you grow your company.
Buffer
For advertising on Facebook, Buffer is your best bet. With one click, you can automatically distribute your post for the next day across all social networks (including Twitter, Pinterest, and Google+).
Buffer will also give you insights into which posts perform best for other pages in your niche. That means that with just a few clicks every day, you'll be able to replicate successful marketing strategies from page to page.
Canva
One of the best Facebook ads management tools is Canva. Its easy-to-use interface lets users design text, graphics, videos, and web content.
From retargeting ads to get a client back for a purchase or service to reaching an audience with a small budget via Instagram ads, you can use Canva as your go-to solution.
If you're looking for some templates to help get started, check out their Business Resources page, which offers templates in different categories, including social media posts, logos, ad banners, product mockups, website layouts, and more.
Hootsuite
Social media managers would do well to familiarize themselves with a few of the most popular tools for advertising on Facebook. Utilizing Hootsuite allows users to monitor and manage their social media marketing campaigns across platforms, including Facebook.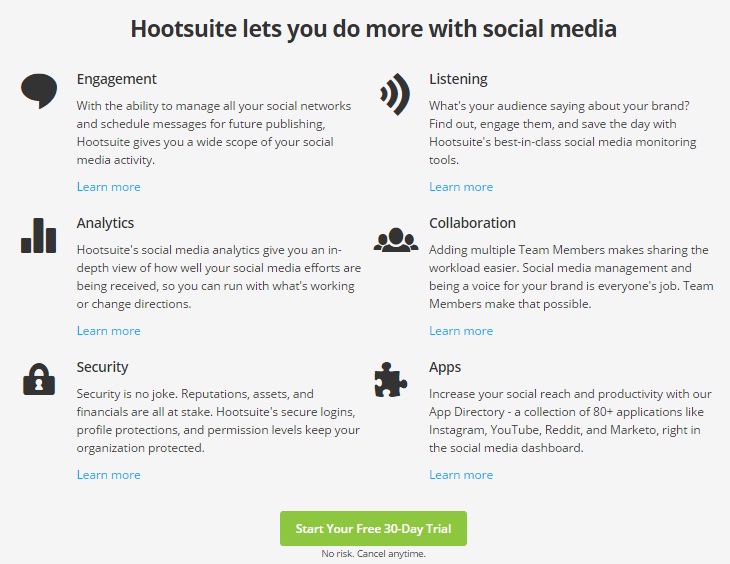 (Source: Bloggers Ideas)
To get started with Hootsuite, you must set up an account. Once you are signed in, go into "Manage Connections." Next, add your desired social media accounts by filling out your profile information.
Power Editor
Advertising on Facebook is a great way to drive awareness for your brand, but it can be very difficult if you're not well-versed in navigating Facebook ads. Thankfully, some great Facebook ads management tools make advertising on Facebook much more straightforward.
Power Editor is the best Facebook ads management tool for managing your campaign from start to finish. You'll find Power Editor in your Ads Manager, or click Create Ad, then select Power Editor. It's easy to use and helps you create different types of campaigns, including carousel ads and multi-product promotions. 
Iconosquare
Using Iconosquare is a great way to stay up-to-date on your Facebook account. This Facebook ads management software provides insights on analytics, message insights, and post insights.
It also helps with social scheduling, hashtag tracking, reactions tracking, photo management, post reports, ads reports, and optimization suggestions. In addition, this website allows you to set reminders, alerts, and notifications for when it's time to update your content or check stats.
And there are even plans available that include premium features like creating custom dashboards for specific clients.
In conclusion, this is one of the best Facebook ads management software for managing Facebook advertising as it has many useful features that can help improve your online marketing campaign.
SproutSocial
In an age where more people are using social media, it's no surprise that Facebook is one of the fastest-growing advertising channels. That's why it pays to stay ahead of the curve.
Sprout Social has tools and software designed specifically for advertisers on Facebook.
Our dashboard lets you manage all your Facebook advertising needs in one place with insights, social listening, campaign management, and competitive analysis so you can find new potential customers by finding what they care about most on Facebook.
AdEspresso
You can test what works best for your budget by testing different placements and ad designs with their A/B testing feature.
You can also see a graph showing which ads are performing better than others, which is useful if you plan to run ads for a long time.
Other Facebook ads management tools include Facebook Ads Manager or Hootsuite, but these do not allow for A/B testing or monitoring performance over time as AdEspresso does.
8 Mistakes to Avoid When Managing Your Facebook Ads
Managing your Facebook ads can be complicated. With many different options and settings, it's easy to make mistakes when creating or editing your ad campaigns and ad sets.
We will go over the 8 most common mistakes people make when managing their Facebook ads and show you how to avoid them so you can get the best results from your ad campaign.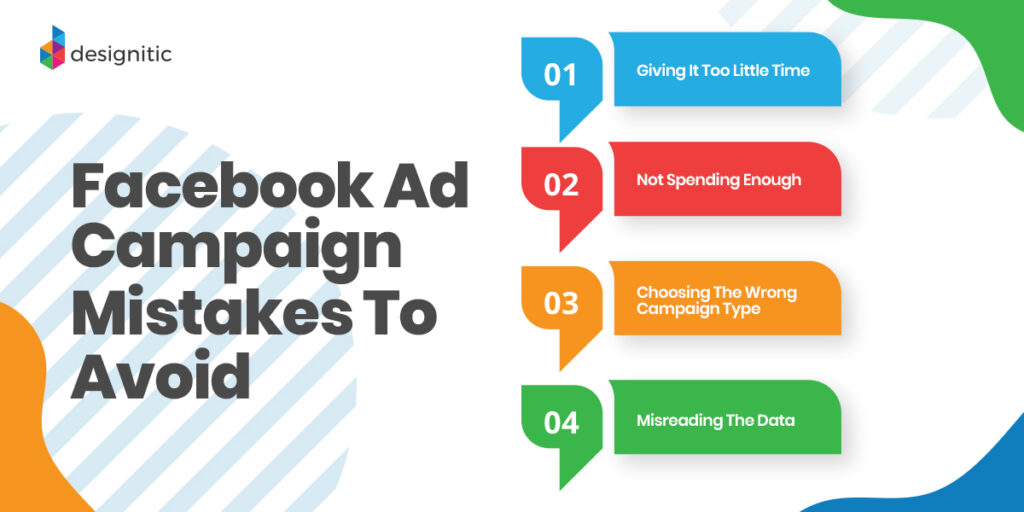 (Source: Designitic)
1) Not Knowing your Audience
It's a problem for many marketers – who is your target audience? Who are you trying to get your ads in front of?
That is vital information and will have a significant impact on the performance of your campaign. If you don't know what your audience is interested in, you won't know how to position your offer.
You'll waste time by sending out general messages to a large group of people that may not care about what you're selling. There's an opportunity cost because if you're marketing to one group, other groups would be more likely to respond positively.
2) Not Getting a Return on your Investment
One of the most important considerations is the return on investment (ROI) you expect from your ads.
You need to consider whether it's an expense or a long-term investment. If you're looking for a short-term return on your investment, then high traffic and quick sales may be more valuable than building loyalty or creating brand awareness.
But if you have a longer-term goal, like increasing revenue over time.
To calculate ROI, divide revenue by the cost of advertising dollars spent on the ad.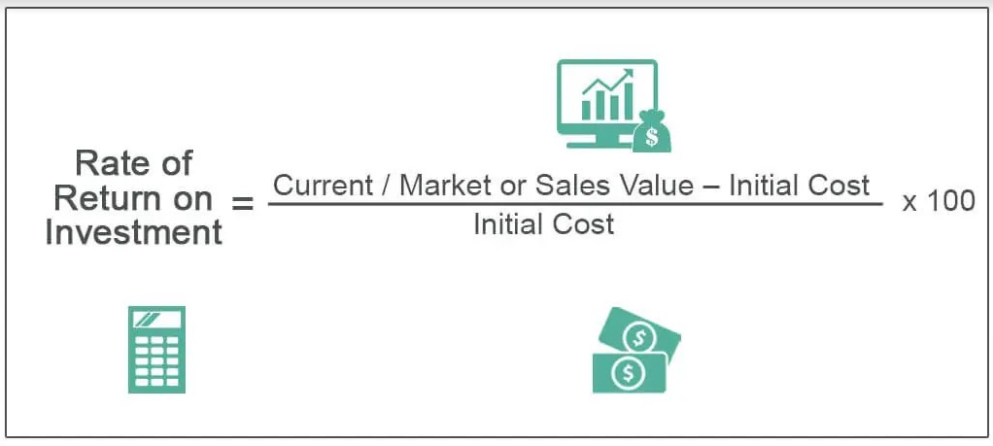 (Source: Wall Street Mojo)
3) Ad Mismanagement
Facebook has enabled businesses to run ads with their self-serve platform. But before running ads, you must know what you're doing.
Leaving your ad campaign to run on its own is also mismanagement, resulting in reduced effectiveness over time and ultimately leading to ad fatigue.
(Source: Social Media Examiner)
Ad mismanagement can lead to wasted funds, missed opportunities, and worse. For example, do you want your ad running in one country while your target market is in another? With the correct tools and knowledge, this won't happen.
4) Being Unclear with Targeting
When developing your targeting strategy, you must be very clear about who you want to reach with your ads. Otherwise, there is a risk of not reaching the right target market, or worse yet, reaching the wrong one. Plus, this will also make optimization a lot easier.
If you're having trouble getting traction for your campaign, review your targeting and see if it matches up with what people are searching for in their News Feeds. Then, you can adjust accordingly by adding/removing keywords from either Interests or Behaviors.
5) Focusing on Platforms before Strategies
Many beginners make the mistake of focusing on a platform before they have a strategy. It leads to wasted money and time as they try different ad types and see what best works for them.
You will want to find out how much you can afford before diving into ad management, so don't be afraid to do your research before setting up ads on Facebook or any other social media site.
6) Checking Status Updates Instead of Stats
Checking your ad's status updates is not a good use of your time. Look instead at the ad stats and run your ads as efficiently as possible by learning what they tell you.
Checking them every few hours will allow you to spend less time monitoring and more time running ads performing well.
Here are some stats to pay attention to:
Clicks
Impressions
Click-through rate (CTR)
Cost per click (CPC)
Conversion rate
Cost per conversion (CPC)
To check these numbers on your Facebook Ad Manager dashboard: Click on Stats, then Performance, then select whichever stat you want information about.
7) Getting Tricked into Buying Likes and Views
Just because you see a huge number of Likes on a post doesn't mean the company is any good.
Fake Facebook likes are used as one of the first steps in creating a fake audience for other marketing tactics, like fraudulently raising ad visibility with pay-per-click (PPC) services. 
Companies often use bots or click farms to generate these fake likes and impressions, which can skew data from Facebook ads management tools like Google Analytics by making your site seem more popular than it is.
8) A/B Testing before Optimizing Landing Pages
You should not jump the gun and A/B test your landing pages before optimizing them. Running split tests will help you to optimize your ads.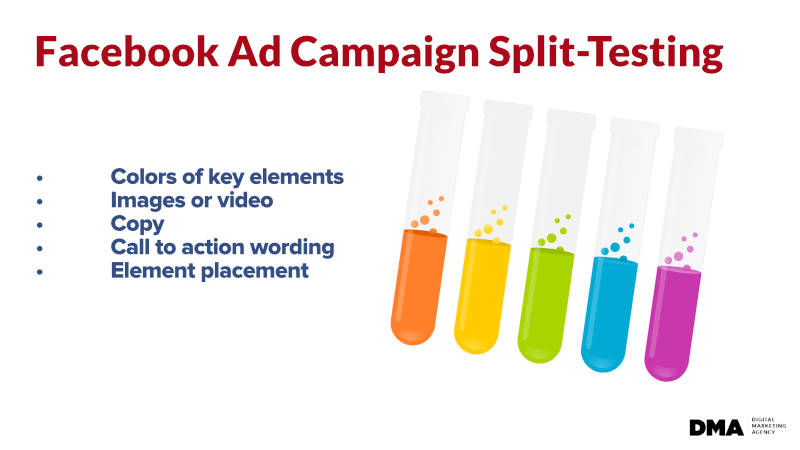 (Source: DMA)
Remember that A/B testing tells you which page conversion rate is higher; it does not tell you why one page has a higher conversion rate than the other.
Facebook Ads Management: When to Hire a Digital Marketing Agency
Marketing on Facebook can be extremely powerful, but managing it can be difficult if you're not familiar with Facebook's Ads Manager or do not have the time to devote to it.
Luckily, plenty of digital marketing agencies know how to run Facebook ads for clients and can manage your Facebook ads for you, freeing up your time to focus on other aspects of your business while still providing exposure to the right audience.
Here are some tips on the right time to hire a Facebook ads management agency if you decide to take this route.
If You have No Experience in Advertising
Marketing is hard. If you want to focus on your business instead of marketing, the logical next step would be to hire a Facebook ads management company.
A well-trained social media marketing agency will have the knowledge and expertise necessary for running all aspects of an advertising campaign – from coming up with creative ideas to measuring results. 
They'll also know how to run Facebook ads for clients and tailor their strategy based on the data they collect about what works and doesn't, ensuring that your ads are as successful as possible.
And if anything goes wrong along the way? They're professionals, so they know how to deal with it quickly and efficiently.
If You Need Help Managing Your Budget
Your budget may be too small to manage, especially if you have little or no experience with Facebook ads. You may also lack the marketing knowledge to create an effective ad campaign. That's where a Facebook ads management agency can come in.
They're experts at knowing how to run Facebook ads for clients and will run your ads using their expertise and skills while you provide the funding. As such, you'll need to decide how much money to spend per day, week, or month.
Remember that larger budgets will often result in more exposure, but it doesn't always mean people will click on your ads.
If You Require Advanced Targeting and Optimization Techniques
Are you overwhelmed by the influx of information about Facebook advertising on your timeline? With all the different types of ads, targeting options, and optimization techniques out there, it can be tough to keep up. Have no fear!
A Facebook ads management company should be able to help with any of these issues. If you have advanced targeting or optimization needs that you are struggling with or are unsure which Facebook ads campaign management type is best for your business, Facebook ads management services might be right for you.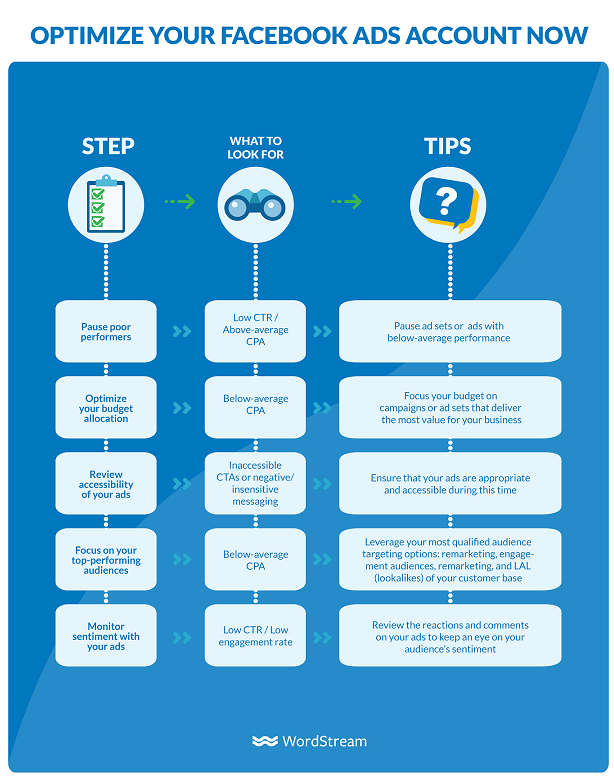 (Source: WordStream)
If You Need Specific Facebook Ads Management Services, such as Ad Creation, Copywriting, Video Production
If you require specific Facebook ads management services such as ad creation, copywriting, or video production, look for an agency that specializes in digital marketing and can cover those bases.
That will help give you the best chance at developing a campaign that successfully reaches your goals.
Be sure to find out about their experience with Facebook ads campaign management and what kind of ROI they've seen from clients similar to yours.
If You have Little Time to Invest in Learning an Innovative Facebook Ads Management Tool
Even if you have little time to invest in learning an innovative Facebook ads management tool, getting familiar with Facebook ads could benefit your business. Once you've learned the basics, plenty of resources can help you set up and optimize your campaigns for success.
If Your Current Account is Far Behind your Competitors
If you find that your business's Facebook account is falling behind on likes, comments, or shares, it may be time to take an active role in managing your company's Facebook ads.
By having a professional Facebook ads management agency that knows how to manage Facebook ads for clients, you will have more time available for the other aspects of running your business.
If Your ROI will Increase by Working with a Professional Agency
If you've been using Facebook ads for more than two months and your ROI has not been what you expected, it might be time to start working with an experienced Facebook ads management company that knows how to manage Facebook ads for clients.
Their experience can help ensure that your ads run flawlessly, giving you the data and insights to help you create better ads in the future.
Facebook Ads Management Is Key to a Successful Campaign!
Successful Facebook ads management requires a great deal of research and commitment to produce qualified leads. When creating ads, ensure you know your customer's needs, interests, and what they're searching for on Google.
Remembering that advertising campaigns never last forever is important, so make sure to evaluate performance and make changes when necessary.
However, we understand that most CEOs and business owners have a lot on their plate and won't be able to dedicate enough time to Facebook ads campaign management. But rest assured, we're here for you.
At Flying V Group, we have the expertise needed to scale your business through our Facebook ads management services. Contact us today!