Reading Time:
11
minutes
Business owners often struggle to make paid advertising successful because they either focus on one particular PPC network or they lack a system to scale their campaigns.
In order to hire an agency to run paid advertisements, CEOs and decision-makers must first learn several key lessons beyond Google Ads management or Facebook advertising.
In case you are one of those individuals who is looking for ways to generate more traffic from social ad campaigns, this post will assist you to decide if it's better to work with a Google Ads Marketing Agency, or a Facebook Agency Partner.
Here's what we're going to explore inside:
Why You Should Consider Hiring a Paid Ads Agency
Three Advantages of Working With a Paid Advertising Agency
What does a Google Ads Agency do compared with a Facebook Agency Partner
The Pros and Cons of Working with a Google Ads Marketing Company vs. a Facebook Advertising Agency
Three Things Every CEO Needs to Know About Ads and Agencies
Why Hire a Paid Ads Agency?
The first thing that any business owner needs to do before starting a paid advertising campaign is to decide whether he wants to use only one or multiple ad platforms.
Why? Because there are two types of advertisers:
Those who want to reach as many customers as possible with their ad budget;
And those who want to target specific audiences and spend less money.
You need to choose which type of advertiser you are. If you are someone who just wants to reach as many people as possible, then you should stick to one platform. But if you want to target your audience and spend less, then you must be able to manage multiple networks simultaneously.
Why hire a paid ads agency instead of a freelancer?
First, agencies have a proven track record for creating advertisements that get results. Second, agencies deliver work on time and within budgets.
At Flying V Group, we're constantly competing with freelancers, and 'pseudo' agencies, who may appear they're an agency online but they're really not, so the quality of that work and service is not up to par with what we provide.
We find that a lot of agencies that we beat out provide a cookie-cutter, very basic type approach to these platforms. They don't get into the nitty-gritty of campaign setup, campaign segmentation, making sure that we have all the different bells and whistles configured within a campaign, along with the efforts to ensure a successful campaign.
Also, they don't do the reporting, tracking, and optimization at as frequent of a level as they should be doing.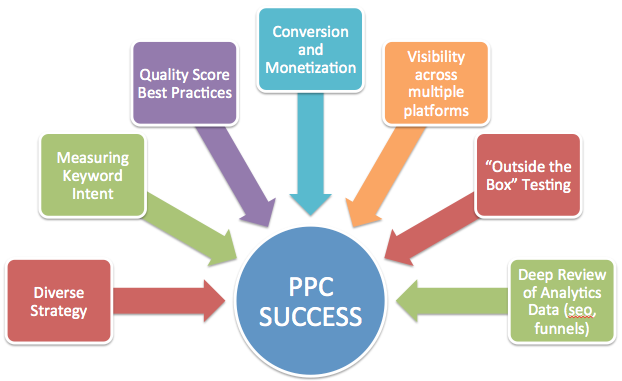 (Source: TheMarkcomAvenue.com)
So, how do you know WHEN you need a pay-per-click advertising agency?
If:
You won't be tracking or monitoring your campaign performance on a daily basis. Pay-per-click marketing requires constant babysitting, so if you don't want to put in the work, get someone else to do it for you.
You're not sure about quality score and how to use it to get more clicks. Quality score affects ad placements and how much you pay for each click.
You don't have time to conduct in-depth keyword research. Keywords are extremely important when it comes to cost-per-click advertising. If you neglect this aspect, your ads will be expensive.
You don't have enough bandwidth to create personalized landing pages for each ad. Landing pages should be customized to match the ads visitors clicked on. This makes them more relevant to the user and increases conversion rates.
You're not determined to follow up on leads. You need to nurture your leads by constantly engaging with them. Your PPC ad agency should know how to do this.
You plan on using PPC alone, rather than as part of a full-fledged inbound marketing strategy. PPC works best when used in sync with SEO, social media, and other inbound tactics.
Three Advantages of Working With a Paid Advertising Agency
1. Easier on the Budget
Do you have the time to find, hire, train, and manage an advertising team in-house?
Then outsourcing your ads to a professional advertising agency can be very beneficial by saving you money while increasing the effectiveness of your campaign.
You don't have to manage the ins and outs of building, running, and monitoring ads for your business. The expert team you hire will build campaigns, track your progress, and send you regular updates so you know exactly how your ads are performing.
2. Relationship Building
Trust and rapport are vital when working with other professionals and agencies. This helps both parties understand each other better. When working with an agency, building trust and rapport is more than beneficial.
The agency can win a long-term customer. You can trust them because they are reliable people who do what they say they will do. You can leave the ad campaign up to them while you concentrate on other parts of your business.
You should hire an ads agency to help you out because they will be able to suggest new strategies and creative ideas that will help you grow and scale.
3. Insights and Know-how
A paid agency can deliver you easy-to-digest reports regularly to keep you updated on your ad performance. Metrics should be customized according to your needs. For example, most reports include some sort of basic metrics for measuring regular performances:
Average position
Number of conversions
Conversion rate
Average cost per click (CPC)
Click-through rate (CTR)
Revenue
Top-performing ads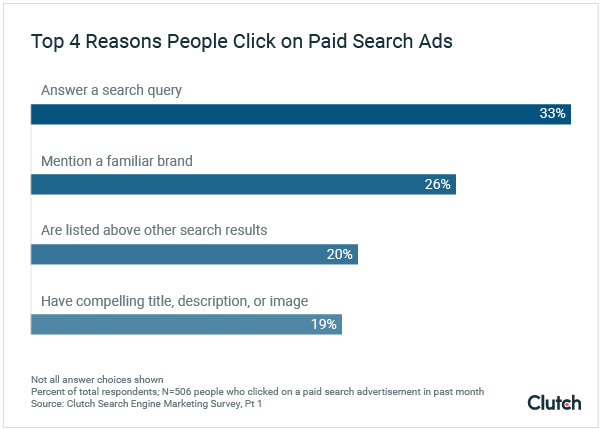 (Source: GalacticFed.com)
What Does a Google Ads Agency Do Compared with a Facebook Agency Partner
Working with a Google ads marketing agency ensures the best service from experts who are recognized by Google itself. Our team was able to earn these distinctions through our hard work and effort to provide clients with the best possible ad management services.
Why Should I Work with a Google Ads Partner like Flying V Group? What Does a Google Ad Specialist Do?
Google partners know how to manage Google ads campaigns better than anyone else. We serve many different businesses, both big and small, to help clients improve their results within their Google Ads campaigns.
Our team has extensive experience and training in offering the best ads experience for your business. We have tools and support to help you get the most out of your advertising campaign.
Can I Just Manage My Own Google Ads Accounts Without the Help of a Google Ad Specialist or Agency?
Sure, but working with a partner means that you'll get expert service that is designed specifically for increasing key metrics within your account.
Our team is trained to optimize your campaign and make sure that we are delivering better ROI each and every month.
If you do not have the manpower to keep an eye on your account and make the necessary changes on a day-to-day basis then you definitely should hire a Google Ads Agency.
Want to reach your perfect client through demographic targeting and advertising? Then a Facebook Advertising Agency allows for specific demographic targeting based on age, gender, location, interests, and other factors. You can then advertise to this specific group of people, all while keeping your budget safe.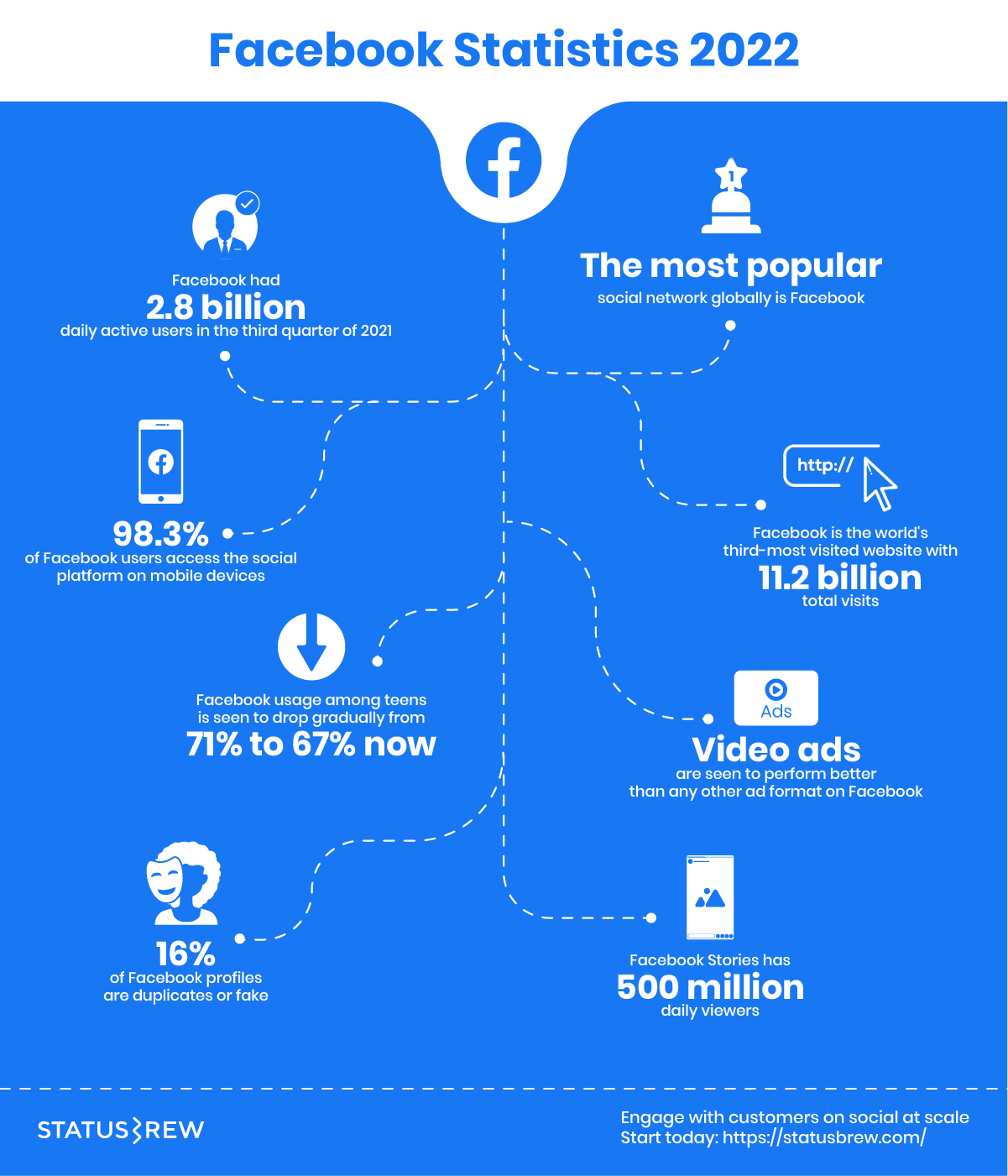 (Source: Statusbrew.com)
What does a Facebook Agency Partner Do?
Provides fine-tuned ad targeting; Facebook allows us to target demographics like income, job type, and home zip code.
Optimizes for mobile; Facebook has one of the largest mobile audiences of any advertising network platform.
Promotes brand awareness; such campaigns can dramatically increase your following and start lead nurturing.
Uses pixel tracking; we will install the Facebook Pixel on your site to track visitors and their characteristics.
Creates custom audiences; we help create custom audiences based on your customer persona for targeting your ideal prospects.
Offers extensive reports; Facebook Analytics are the best in the business and provide invaluable consumer insights.
If you are looking to get more sales, generate leads, or book appointments with your business, both platforms are excellent choices. Google has a slight advantage however due to the intent of the customer.
If your goal is to increase brand awareness, Facebook can be the best option.
In a perfect world, you would utilize both ad platforms together to create a highly effective marketing campaign. Both will help drive more traffic and interest to your business and retarget customers to increase conversion rates.
The Pros and Cons of Working with a Google Ads Marketing Company vs. a Facebook Advertising Agency
Which ad platform (and advertising agency) works best for your business will depend on your marketing objectives, ad budget, and type of business.
Each advertising channel comes with its advantages and disadvantages, but both remain the most powerful tools available for small and large business owners to help their company grow.
Google Ads offers a variety of advertising options, including text-based ads that appear on the top and bottom of the search results page, banner ads on 2+ million websites across Google's network, video ads within relevant YouTube videos, shopping ads, and Gmail inbox ads.
Each ad placement has its differences in terms of benefits, performance, and cost per click (CPC).
In a survey run by Databox, marketers revealed their average cost-per-click for Google Ads. More than half reported a CPC of less than $2;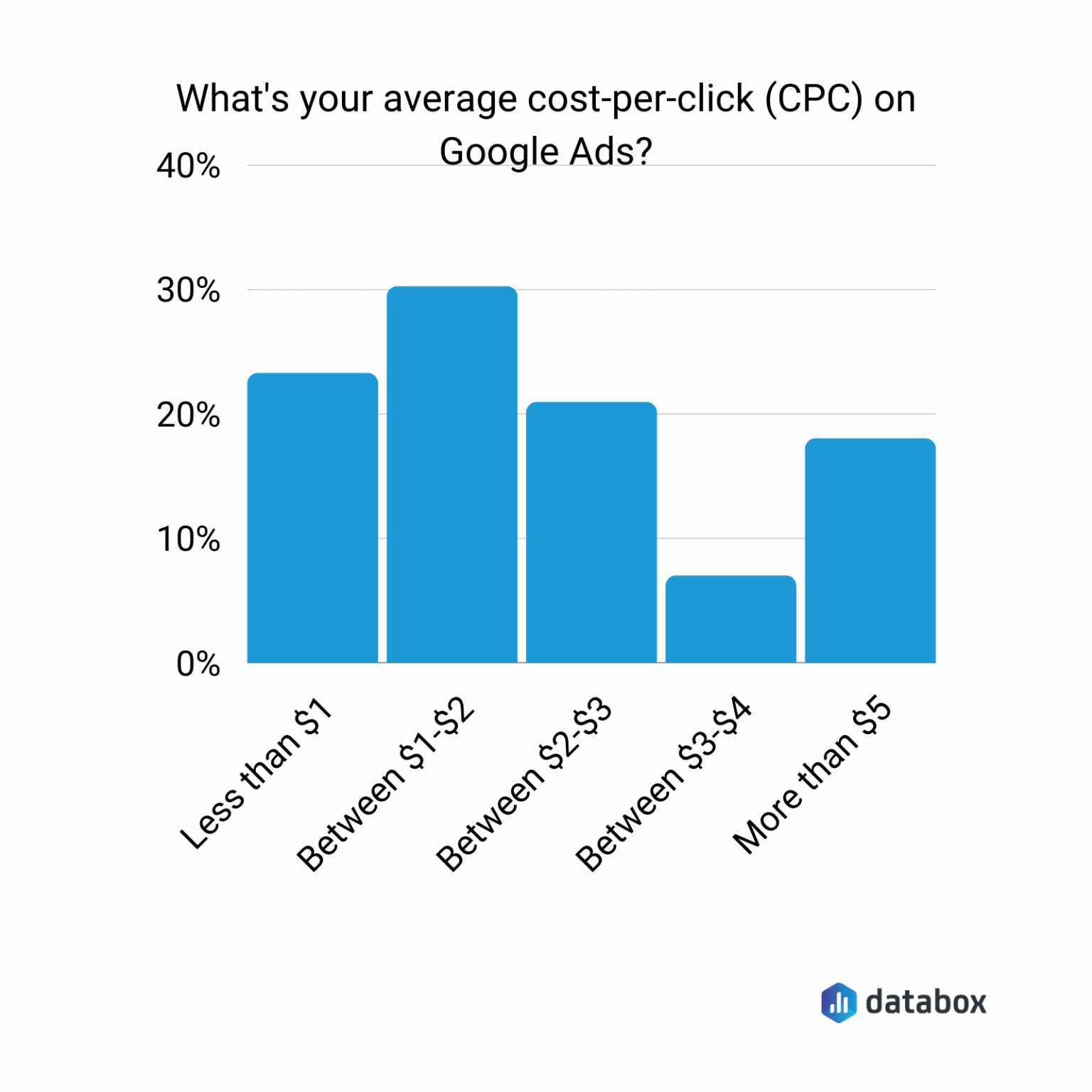 (Source: Databox.com)
Google Ads Advantages:
1. Customer Intent is High:
When customers go to Google, they are usually looking for an answer. Their search may be for answers to questions like "How much does it cost to buy a furnace?", or "Which plumbing company can I trust?". Either way, they're looking for solutions to their problems. So make sure your business's solution shows up when they type in what they need!
2. Detailed Targeting:
You can advertise based on age, gender, demographics, device, keywords, and more. However, their most unique feature is the in-market audience. With this, Google will show your ad to people it has identified to be in the market for your product or service based on their search history and online behaviors.
3. Higher Conversions:
Typically a customer will be closer to the end of their buying cycle when they go on Google, therefore the conversion rate tends to be higher than other platforms like Facebook.
One of the major drawbacks to Google is that it's expensive.
Depending on the keywords, audience, and the other targeting features you use, it can cost anywhere from 5 cents per click to up to $50 per click. This means, for a small business, a small budget may not go very far and you may not get a huge number of impressions or clicks.
Facebook Ads offers plenty of advertising options and formats:
Image ads, video ads, poll ads, carousel ads, slideshow ads, collection ads, instant experience ads, lead ads, dynamic ads, messenger ads, stories ads, and augmented reality ads.
Facebook also has very detailed targeting options that allow you to hone in on customers such as their location, job title, relationship status, your interests (based on online behaviors), family status, life events, and more.
The biggest advantage of Facebook is its ability to target based on your objective…
Facebook Objectives
For some businesses, brand awareness is key and they are looking to get lots of impressions, others want traffic to their website, and for the rest, conversions are most important. No matter what your goal is, with Facebook, you can optimize your ads performance to match.
If we compare apples to apples and the CPC of Facebook ads vs Google ads, Facebook ads typically cost between $0.10 and $2.00 per click. This is significantly lower than Google. Why is that? Well…
Buyer intent on Facebook is much lower than Google.
If you consider how users interact with Facebook, they typically are logging on to watch funny videos, communicate with friends, and see the latest news/trends.
This means your audience is less qualified when compared to Google. This is where creativity and a powerful marketing message are required. Businesses need to invest in ads that pique users' interest and stop them from scrolling past.
The Major Pros of Facebook Advertising Are…
1. Low Cost:
They only cost a fraction of what Google does which means it's more available for businesses with smaller advertising budgets and your monthly ad spend will get you significantly more impressions.
2. Exposure:
You can get more impressions and brand awareness because users spend more time on Social Media than on any other platform.
3. Retargeting:
You can also retarget your website visitors to help drive sales and increase conversions from your other marketing campaigns.
4. Custom Audiences:
Target users similar to your existing customers or people who have visited your website who may also be interested in your offering.
The Major Con of Facebook Ads…
Low Buyer Intent:
You could spend your whole budget and get very few purchases if your messaging and ad creative is not appealing.
Three Things Every CEO Needs To Know About Ads And Agencies
1. Be Crystal-clear About What You Want
You must first understand what you want and then communicate it clearly. For this, there's nothing like conducting thorough market research.
For instance, if you are planning to use Google Ads, you will need to know how much it costs and how much can be spent each day. Is there an additional fee for exceeding the daily budget limit?
How long does it take your agency to deliver results?
These are just some of the questions you need to ask.
You should also consider whether the company provides any SEO services. Although these are not strictly part of the PPC process, it is important for getting high rankings on search engine sites like Google.
In short, it's imperative to hire an agency with experience and expertise in every aspect of digital marketing. That includes PPC management, social media advertising (Facebook, Twitter, LinkedIn), email marketing, mobile marketing (text messaging, push notifications), SEO, SEM, etc.
2. Be Clear About Your Marketing Objectives
It is essential that you can articulate your marketing objectives clearly in terms that the agency will understand.
For example, if we wanted to boost sales by 20% we would need to tell them this: "We want to increase our sales by 20%." It's very easy for someone to say something vague like 'increase our visibility or 'boost our brand awareness'. However, these words mean nothing unless they're defined more specifically.
The same goes for anything else. Be specific about what it is you want. Don't say "get us ranked" without specifying exactly what you mean by that. It's impossible to determine whether or not you've reached your goals if you don't know what they are.
That's why we always ask our clients for their goals when we establish a new account. We aim to help them reach those goals by providing solutions that meet their needs.
3: Set Up a Budget and Stick to It
You must make sure that the budget you work out includes all the necessary costs and expenses before you begin working with an agency.
If your campaign does not yield expected results, it would be wise to include some contingency funds.
You should also consider how many hours you expect to spend on your project every month. This will allow you to plan for your budget accordingly.
Agencies sometimes use contracts that lock clients into long-term commitments. It's important that you understand how much work goes into setting up an account. You'll need to consider whether the benefits outweigh the costs.
If your budget allows for a longer-term agreement, then do so. You may not get a better deal elsewhere.
A good agency will offer you a term contract that's suitable for your business needs and budget. This means you won't have to commit to a long-term contract right off the bat. Instead, you'll get to see how your campaign does for a few months before deciding whether it's a good fit for you.
Ready to Reap the Rewards of Strategic Ad Placement?
Here's what you need to do next:
1) Know what you want to achieve from the start. If you don't know exactly what you want to achieve, it will be difficult for your agency to come up with creative ideas to achieve those goals.
2) Have realistic expectations. Paid advertising agencies are not miracle workers – they cannot guarantee any specific results.
3) Be honest. The best way to ensure success in your marketing campaign is if both parties are upfront about what you expect.
At Flying V Group, we can help you develop a multi-channel, cohesive paid advertising strategy serving sales-based ads and content-based ads, across the best social media networks. Contact us.
SHARE THIS POST
Thank you so much for reading Google Ads Marketing Agency vs. Facebook Agency Partner: Which One Should You Pick? . We really appreciate it! If you have any questions about our article, or can suggest any other topics you think we should explore, feel free to let us know.
Be sure to sign-up for our newsletter to receive monthly emails on all of the latest trends and happenings in the digital marketing space. You will also receive our FREE E-Book with the Amazing Marketing Tools for Powerful Business Growth. Sign-up below!
Also, if you received some value out of this article, please share with your friends or colleagues, or leave a comment/question below. We really appreciate you reading our blog and every share/comment means the world to us and allows us to continue producing valuable tools to help you grow your business!