Reading Time:
7
minutes
The healthcare sector is quickly growing, with many patients anticipating a personalized experience to meet their needs.
Traditional and outdated marketing techniques no longer help customer satisfaction as they need more personalization of modern technology. Healthcare providers are thus on their toes, trying to adjust and keep up with the ever-changing technological world.
This leads to healthcare providers needing help to achieve a positive ROI from their traditional marketing, as they are ineffective and are not personalized. This eventually leads to holding back funds for future marketing campaigns.
By utilizing personalized healthcare marketing outreach, healthcare providers can transform their digital ROI to a higher level and attract new patients. This may involve tailoring Marketing firms near me to meet patients' needs and preferences for a more personalized experience.
That said, here is what we're going to cover:
What personalized healthcare (PHC) is,
What personalized healthcare marketing outreach is,
And the benefits of doing personalized healthcare marketing outreach,
How to do personalized healthcare marketing outreach to increase your digital ROI,
And final thoughts on personalized healthcare marketing.
What is Personalized Healthcare?
In layman's terms, "personalized healthcare" refers to identifying disease-related biometrics and offering appropriate care.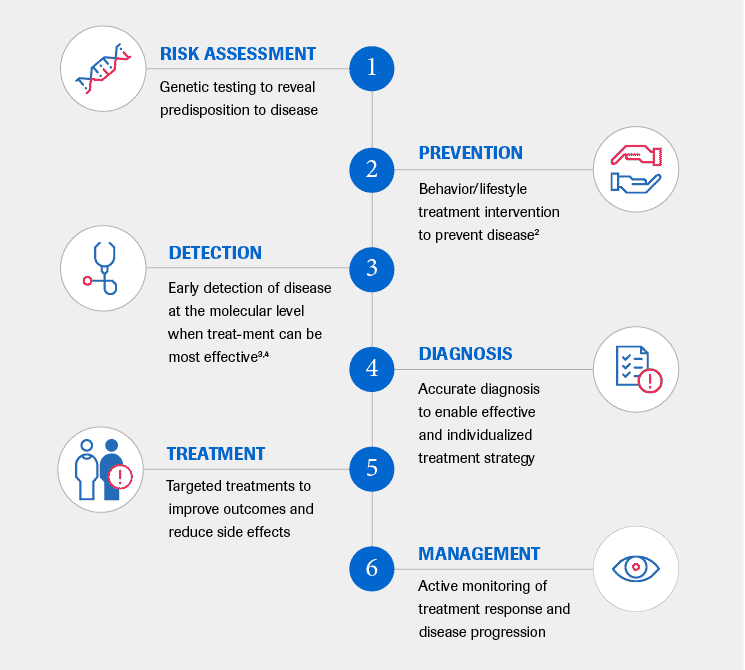 (Source: Healthcare Transformers)
Personalized healthcare has evolved to include technology-enabled and evidence-based solutions and provide all patients access to important health information. For example, you will need a website with a user-friendly interface to post your services and market your brand. You can search for the best website designers in Los Angeles to help you build the best site for your business.
Your marketing strategy should incorporate all marketing questions to ask clients and get to know how you can serve them better.
This type of healthcare involves early and precise diagnosis, individualized attention, speedy and relatively affordable access to comprehensive care, remote care, and monitoring outside of hospitals.
What Is Personalized Healthcare Marketing Outreach?
Personalized healthcare marketing outreach is a marketing plan used in the healthcare industry that mainly targets tailoring marketing communication to individuals and patients based on their individual needs and preferences. This usually involves the use of patient data and observations to create a targeted marketing campaign that is more suitable and productive.
Orange County digital marketing agencies are the best in promoting personalized healthcare services.
Personalized healthcare marketing outreach incorporates information on patients' way of life, behaviors, and choices enabling healthcare providers to deliver the right advice at the required time. It also assists providers in choosing and utilizing the most fruitful communication channel. Patients tend to respond to personalized healthcare and are self-motivated to be in charge of their healthcare.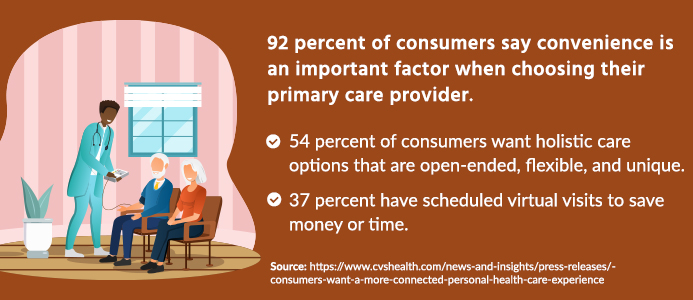 What Are The Benefits Of Doing Personalized Healthcare Marketing Outreach?
According to recent research, 83% of shoppers want a customized shopping experience, immediate access to pertinent information, and freedom to purchase. Therefore, Optimization marketing is important for any business, especially those in industries with high competition.
Today, healthcare customers are more confident and always demand more, as other service sectors continue to prioritize highly tailored buying experiences. This makes it possible for market demagogues and clever healthcare companies to enter.
Here are five advantages of tailored healthcare marketing that you may use to maintain your competitiveness:
1. Increased Engagement
Creating a thorough follow-up care plan, which includes checking that clients are taking their medications as directed, adhering to their physical therapy and rehabilitation schedule, remotely monitoring their signs, and setting up a timely follow-up, may help to cut down on needless healthcare readmissions and costs.
Healthcare users are more willing to visit a hospital or medical facility again for additional care when follow-up care is either absent or ineffective.
But, even engaging one patient in meaningful conversation takes a lot of effort. Because of this, it's crucial to use technology to post-admission patient involvement as much as feasible.
Automation relieves your employees of the stress of follow-up by enhancing patient contentment and, in certain situations, patient outcomes. You can also search for advertising agencies near me to get help from professionals.
2. Improved Customer Trust And Loyalty
Creating a strong follow-up care plan, such as ensuring patients take their medications as directed, adhere to their physical therapy and rehabilitation schedule, remotely monitor their symptoms, and schedule timely appointments, may help cut unnecessary healthcare costs and readmissions.
Healthcare patients are more inclined to return to a healthcare facility or institution for more care when follow-up treatment is missing or unsuccessful due to a lack of access, health literacy, or other circumstances.
This makes personalized healthcare marketing outreach an essential tool for building trust and loyalty.
By delivering tailored content to customers, and tailoring customer communications, you can build stronger customer relationships. This leads to loyalty, repeat visits, and better word-of-mouth marketing.
3. Higher Conversion Rates
Scheduling appointments online is another helpful tactic. In contrast to other service categories, the wait times for healthcare services are twice as lengthy. The time patients typically spend phoning your clinic and speaking with your staff is saved when you allow them to book their appointments online.
Real-time appointments and remote self-scheduling are useful technologies your medical business should consider adding.
Healthcare professionals should be aware of and sensitive to their patients' communication styles, requirements, and habits. To attract and keep patients, they should use computers, tablets, smartphones, and web-based technologies that provide more accessible, adaptable, and cheap care alternatives.
Orange County marketing agencies offer some of the best consultation services on how you can improve your conversion rates.
4. Better Lead Generation
Consumer personas are fictitious representations of target audiences with shared traits and motivations. Effective lead generation strategies can lead to conversion content.
Healthcare providers may better meet the requirements of their patients by developing patient personas that reflect the demographics, health, lifestyle, beliefs, and preferences of their target market as a whole.
Because a customer persona looks, feels, and behaves like your ideal client, it may help humanize your healthcare marketing efforts. Gains for your healthcare company from developing accurate consumer personas include:
Reduce marketing expenses by removing ineffective attempts to connect with patients who don't suit your ideal patient profiles.
Targeting the ideal patient personas with your message will increase engagement rates.
Better marketing efforts that only target the relevant people
improved keyword research to find the precise terms your target market uses
More organic website traffic is produced by actively interacting with your target audience
Reduce bounce rates by interacting with your ideal patient personas
5. More Efficient Use Of Resources
Hybrid and telehealthcare alternatives are becoming increasingly integrated into the healthcare system as the pandemic continues to wax and wane worldwide.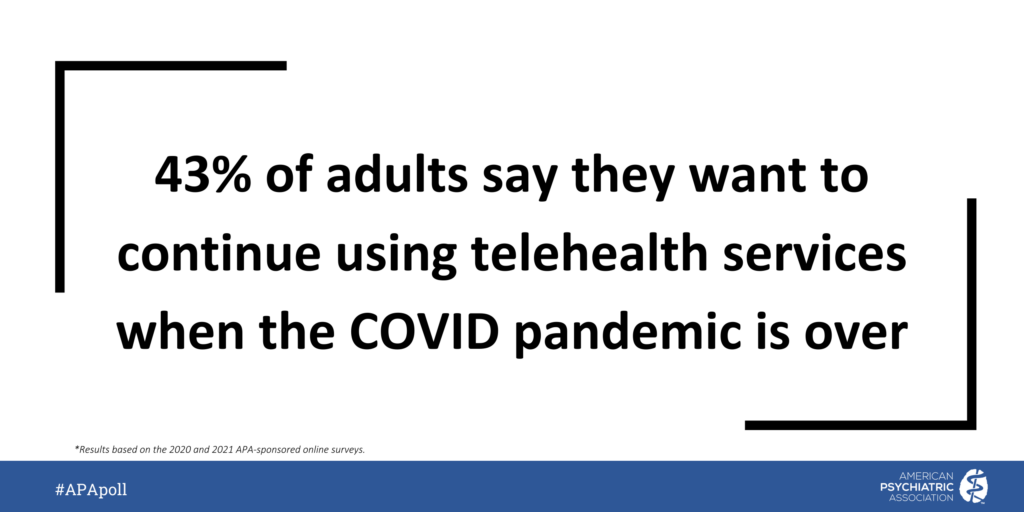 According to the 2021 Zoom-Qualtrics Study, 61% of individuals who used online healthcare services during the COVID-19 pandemic expressed a desire to maintain access to both virtual and in-person healthcare options in the future.
These substitute care models efficiently redirect patients from more expensive care venues, providing healthcare consumers with cheaper and more accessible treatment. You can search for digital advertising near me to use the online platforms.
A marketing agency in Orange County can help you know how to manage your resources effectively.
How To Do Personalized Healthcare Marketing Outreach To Increase Your Digital ROI
Personalized healthcare marketing is crucial to a medical organization's success in today's fiercely competitive health industry. Through personalized marketing, companies address the immediate problems of both new and returning customers.
Here are a few tips on personalizing healthcare marketing outreach to improve ROI.
1. Conduct Personalized Email Campaigns
Your email marketing efforts should be pinpoint and accurate. The key to boosting your email ROI is sending the right emails to the right people. Digital marketing techniques like email marketing can be very affordable and provide a regular flow of new clients.
2. Optimize Titles, Descriptions, And Other Metadata
There are several reasons why advertisers now value metadata's existence on the internet and in digital marketing. This data improves the discoverability and accessibility of online content and strengthens the bond between a brand and its target demographic. Metadata, when used properly, can boost website traffic and reader interest.
3. Utilize Relevant Keywords And Phrases In Content
Studies show that 95% of people exclusively utilize content on the first page of search results. 50% of all clicks on that page only go to the top three results. Adding keywords and phrases is one of the top SEO content strategies that will help your website grow relatively fast.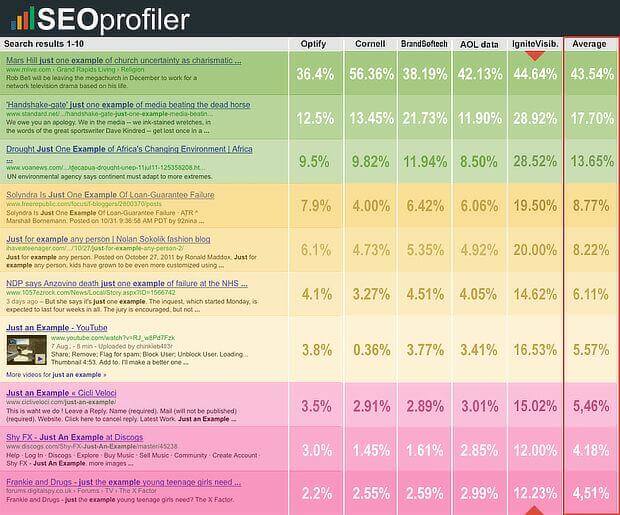 So, if you use keywords wrong, it could be really bad for your business. That's because your site won't get the good things that come with having natural traffic.
4. Use Structured Data Such As Schema Markup
Schema markup is one of the latest tools for website optimization. Adding code to your site instructs search engines to provide users with more relevant results.
The schema markup approach to optimization is among the most potent but underutilized methods of SEO. Once you understand schema markup, your website's visibility in SERPs will increase. You should use the best rank-tracking tools to monitor your growth and know where to adjust.
5. Personalize Your Social Media Engagements
Strong social media engagement indicates that you impact the market for modern brands with an online presence. Brand awareness (and return on investment) can be increased online and offline by developing genuine relationships with current and potential customers.
If you're unfamiliar with the online staff, you can search for social media management companies near me to help you optimize your marketing strategies.
6. Customize Chatbot Messaging
Chatbots are a new way for businesses to interact with customers. Healthcare facilities must tailor their chatbot strategy to their specific use cases to suit their unique needs.
Approximately 37% of customers would rather use a chatbot for instant help. This trend indicates that more and more customers depend on chatbots for immediate help.
Final Thoughts On Personalized Healthcare Marketing
Healthcare delivery could be revolutionized by personalized healthcare marketing, which provides patients with care specifically designed for them.
Healthcare providers, for instance, can use data analysis to compile information about their patients and use it to create targeted advertising campaigns.
Although personalized healthcare marketing has the potential to be beneficial, it must be implemented with caution and an eye toward ethics.
Ultimately, it's important to strike a balance between relying too heavily on data and technology to improve the patient experience and letting the human element of healthcare disappear.