Reading Time:
7
minutes
As we all know, the healthcare sector is constantly changing, and medical practices and healthcare organizations are always coming up with new strategies to reach their target patients online and through search engines.
And with patients using new methods to find facilities and providers, it's crucial for hospitals, health systems, and medical practices to keep up and stay competitive.
To keep things organized and ensure your marketing campaigns are consistent across channels, healthcare marketing tools can come in handy. These tools can help you enlighten prospective patients while strengthening patient-provider interactions.
That's why we've compiled a list of some of the best tools available for healthcare marketers today.
With these tools, you'll be able to collaborate with your teams more effectively, monitor conversations about your organization, and manage numerous social media identities to engage your audience seamlessly.
Plus, there are even tools available to assist you in creating visually appealing and eye-catching designs for your marketing and sales collateral.
Now, it's important to note that the tools listed below are not ranked or graded in any particular order of significance. Instead, they're grouped to help you quickly identify the relevant tools to support your healthcare marketing initiatives.
So, let's take a look at some of these practical healthcare marketing tools and see how they can help you reach your marketing goals.
Email Marketing
Email marketing is crucial to any healthcare marketing campaign since it delivers powerful and constant relationships with patients, vendors, and other relevant persons.
Providing frequent updates on recent developments that email recipients may find fascinating while promoting your organization's position as an industry authority. This helps with name recognition, useful when people must make quick judgments regarding healthcare providers.
The most successful healthcare email marketing campaigns include mobile-friendly content, compelling headlines, and patient-oriented communications that add actual value to readers.
Digital Resources To Boost Search Engine Optimization (SEO)
Before deciding to go to the doctor, anxious people frequently research their symptoms online. Many look for material from reputable healthcare providers while viewing search engine results pages (SERPs).
Ideally, digital resources would be personalized to the specific needs of targeted patients. As a result, determine the sorts of internet searches patients will most likely undertake to guarantee personalized content.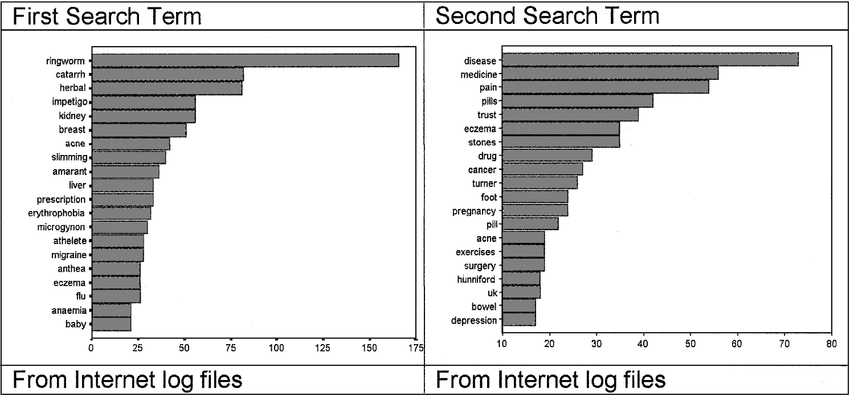 Then, create compelling healthcare material with natural-sounding keywords to assist them in obtaining much-needed information.
Essential tools are often the most successful in generating traffic. These tools benefit potential patients while demonstrating that your organization is reliable and puts patients' needs first. Examples may include calorie counters, medication dosage charts, or body mass index (BMI) calculators.
Online Reviews And Reputation Management
Before making practically any purchase, today's purchasers want enough social proof. According to research data, most people examine online evaluations at least occasionally before purchasing a product. Furthermore, many people value online reviews more than government regulations, especially regarding their purchase confidence.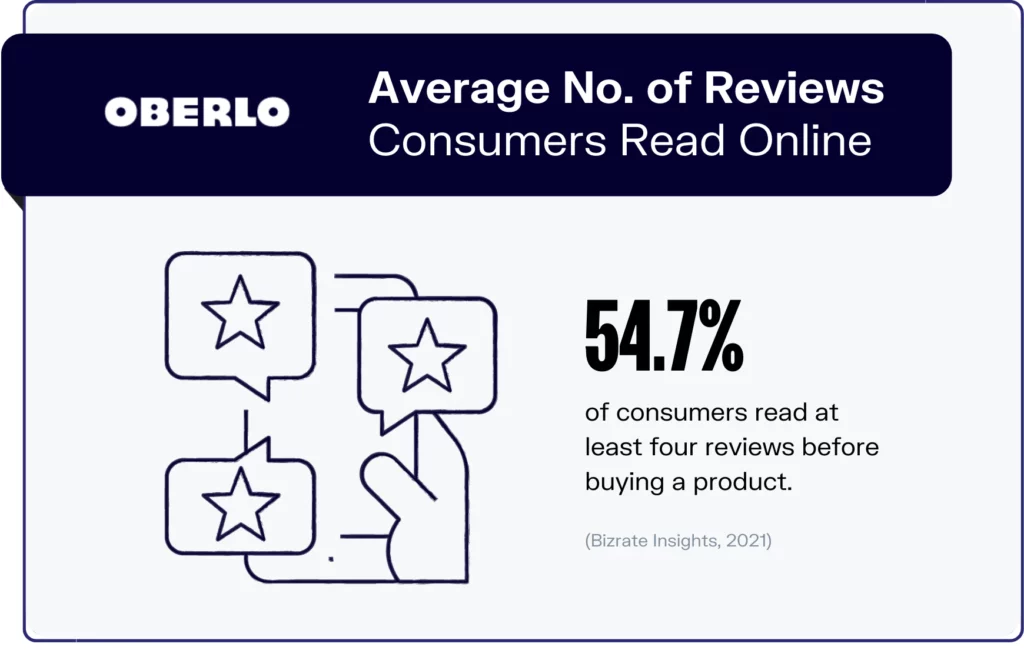 These statistics generally relate to retail purchases. However, the same idea holds in the healthcare industry, as people increasingly rely on reviews to learn more about hospitals, physicians, and specialists. In a significant survey conducted by One Poll, a remarkable 95% of respondents stated that they found online healthcare evaluations to be at least somewhat accurate. Nevertheless, 41% of individuals who received direct referrals from healthcare experts preferred to read online evaluations.
Patients are frequently suspicious of doctors or facilities without ratings, which might seriously harm your healthcare organization. Reviews can lead to negative comments, so you need a reliable reputation-management tool that gives you more control over how others see you online.
Pay-Per-Click Advertising
Even though many healthcare organizations choose an organic approach based on good SEO, pay-per-click (PPC) advertising may offer a few advantages in the long run. Building a robust email list or social media presence takes time, but pay-per-click (PPC) will raise brand exposure quickly.
One in 20 searches on Google is for a health-related topic, indicating that users of search engines are highly concerned about this topic. While PPC has its difficulties, such as HIPAA-related limitations and retargeting, its exposure can be the difference-maker for organizations trying to stand out in a competitive online market.
Google Business Profile
Many patients turn to Google for information about relevant healthcare providers. Google Business Profile enables business owners and marketers to update the listings patients see through searches, such as business hours, contact information, and even telehealth services.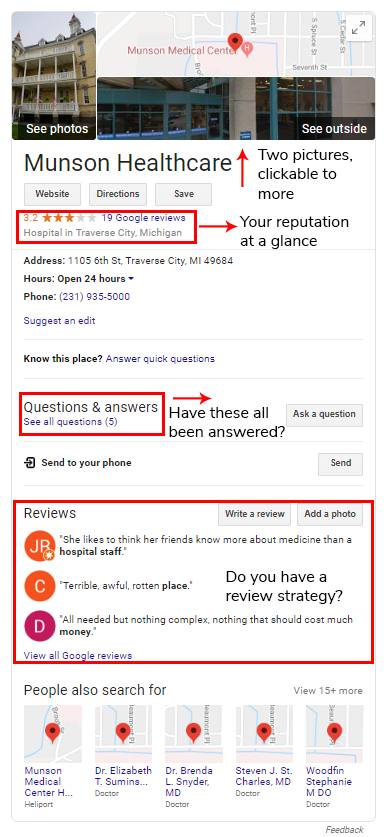 Both new and existing patients can use Google to arrange online appointments or get directions to your facilities. This is an efficient incentive to take, resulting in quick conversions among patients ready to progress in their healthcare journey.
Social Media
According to studies, 41% of people would select a healthcare provider based on their social media reputation. This makes social marketing strategy seem even more crucial to your business campaign. Platforms like Facebook, Twitter, and LinkedIn allow you to communicate with consumers outside their scheduled appointments. Producing and releasing frequent material across various platforms puts you front and center, so patients know where to turn when you're needed.
The Facebook business page for your company, in particular, gives a detailed glimpse into your philosophy and overall approach to care. Followers can become part of a virtual community of patients and receive frequent updates. Users may leave comments or share posts to raise awareness of your service or leave reviews directly on your Facebook business page to inform future patients about their experience at your facility.
LinkedIn is also popular among healthcare workers, from physicians, nurses, pharmacists, and hospital executives. According to the platform, LinkedIn Matched Audiences can increase exposure by 25 percent. Furthermore, LinkedIn's Sentiment Analysis can be employed to gain insight into consumer attitudes. This can fine-tune social media strategies to provide more excellent brand positioning.
Video Marketing
Nowadays, video is used far too little in healthcare marketing. It has been demonstrated as a tool that can attract audiences successfully. In fact, according to surveys, 90% of organizations that employ video content have a probability of influencing audience decisions.
With video marketing, you can produce guides and informational packets, provide a "behind the scenes" insight into your healthcare organization, and share patient success stories and testimonials. You could include video in your marketing strategy in a variety of ways, such as:
YouTube – Being the world's second-largest search engine, YouTube is an excellent place to seed "how to" and instructional video material for your audience.
Social media – You can now capture, post, and promote video content on all social media networks, such as Facebook, and value video more than static or image-led content.
Blog posts – Video is an excellent method to show content in a blog post style and may assist with SEO.
Website – video landing pages give visitors a look into your company and what you offer.
Influencer Marketing
Influencer marketing is a significant trend among Business – to – consumer organizations aiming to increase validation for their products or services. Traditionally, influencers have developed a group or following based on their brand.
The key is to be creative and develop a campaign that influencers will support and genuinely surprise, excite, or educate prospective patients. There are also a lot of influencers who have developed substantial fan bases based on their knowledge of a specific illness. These influencers cater to a particular group of people who have or know someone with a particular condition or diagnosis. Collaboration with influencers can be a simple and efficient healthcare marketing tool to expose new treatment concepts and content to a large target audience.
Referral Programs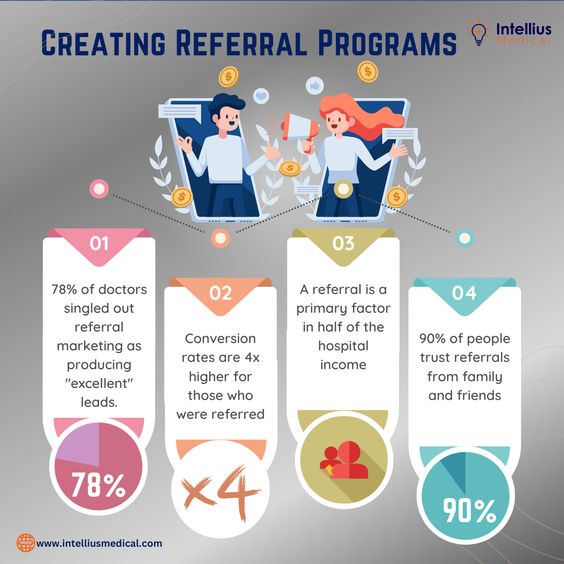 Referral programs are healthcare marketing tools that work exceptionally well for drawing in new patients. A strong feeling of trust is necessary, and it may frequently be built by discussing options with friends, family, or medical experts.
Patient referral programs can be risky even if they are frequently successful because local laws or oversight committees may limit incentive-based marketing. But, if used following the suggestion above, referrals might generate qualified leads with the support of rewards like discounts for new patients.
Digital Signage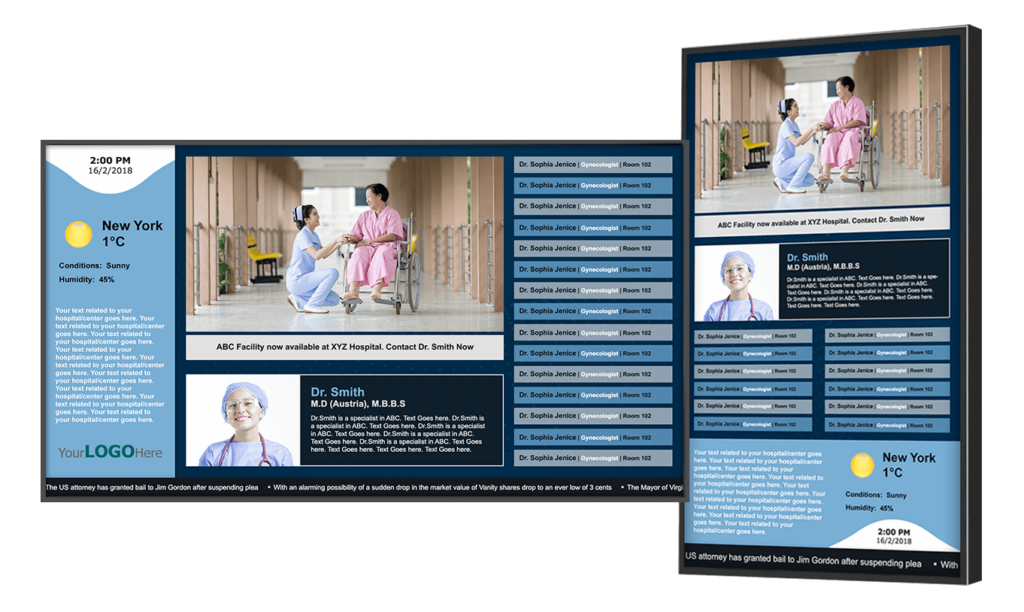 Marketing plans for healthcare organizations sometimes concentrate only on online channels. So many chances are missed when such does place. However, digital signage has repeatedly demonstrated its efficacy when employed in a healthcare setting.
There are several advantages to employing digital signage in healthcare, including lowering perceived wait time, delivering education, and even improving patient welfare. Some instances of how digital signage might be used in your healthcare marketing approach are:
To promote social media in patient waiting rooms, use social media dashboards, tweet walls, and Instagram galleries.
To give live news, travel information, global clocks, and other sorts of material value to your audience.
The ability to swiftly create digital noticeboards with vital information, wait times, and emergency notices using a technology such as the Noticeboard app.
YouTube video playlists, including pertinent health and medical information, led by your organization or others.
Branded content and advertising displays from carefully selected partners assist in improving healthcare revenue.
Because digital signage is adaptable, it is a marketing approach that can be used in any healthcare setting. You get to control or alter the content and ensure that your patients' views are current and relevant.
Final Thoughts
This article has discussed the significance of healthcare marketing tools and how they can help you manage an efficient and rapidly developing healthcare organization. We have established that these tools assist you in collaborating with your teams, monitoring conversations about your company, managing several social media identities, engaging your audience smoothly, and developing attractive, eye-catching marketing and sales collateral.
We've also included a list of health marketing tools above to assist you in improving and managing an efficient healthcare system. Email marketing, digital resources to boost search engine optimization (SEO), online reviews and reputation management, pay-per-click advertising, Google Business Profile, social media, video marketing, Referral Programs, influencer marketing, and Digital Signage are all healthcare marketing tools that can help you improve your healthcare campaign.
However, please contact our team for further questions about healthcare marketing tools. We have the knowledge and experience to assist you in developing and implementing more winning strategies to drive your healthcare brand further.