Reading Time:
4
minutes
An Introduction to SEO
SEO stands for search engine optimization or sometimes referred to as search engine marketing. Businesses that have online presences must ensure that their products or services are being seen on the web and this is where SEO efforts come into play.
The goal of SEO efforts is to make your website, or specific landing page on your website, display when a specific search query is entered into a search engine (Google, Bing, etc.) by a customer or user. The higher up the list your website is, the better chance you have of getting people onto your site and interested in your products or services.
Any serious business or organization should heavily consider using SEO efforts for their business if they are serious about having an online presence in their industry. If a company's site is displaying regularly or in top positions for relevant customer search queries then the company will have a better chance at either selling more products, increasing leads, or converting prospects into clients. SEO can have many different goals and the efforts all depend on the goals of the individual business.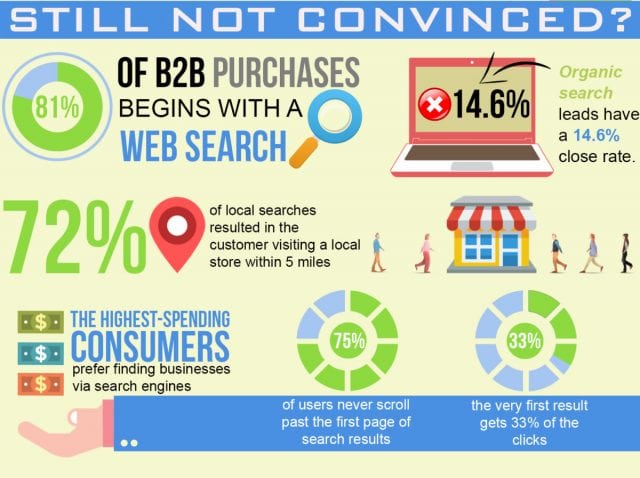 What are examples of SEO efforts?
There are many different components to ranking higher on search engines with organic SEO efforts, but one of the most common one's you will hear about is building quality links. Some examples of quality link building include SEO friendly blog writing, article writing, classified submissions, video submissions, social bookmarking, press releases, image submissions, and guest blogs.
Each of the above listed is a way to create relevant and natural connections back to your website through reputable mediums. Google wants to return popular and relevant search results and these links build the popularity and relevancy of your site for specific targeted keywords. It is important that the content that is being submitted is also of great quality and is unique.
Along with quality linking, it is important that your website has been built in a way that supports healthy SEO techniques. Your website's tags should be correctly configured, code should be optimized, meta descriptions up-to-date and relevant, and keywords specifically and strategically placed throughout your copy and headlines. This will allow for proper indexing of your site and long lasting SEO results.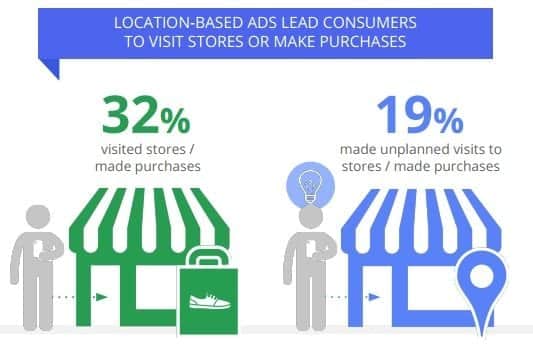 Let's Talk Keywords
When it comes to targeting keywords, it will be important to understand what it is your customers are searching for when looking for businesses in your industry. There are many free tools that can give you a better understanding of what keywords you should be trying to rank for on your website. Tools such as the AdWords Keyword Tool or Google Search Console can help you in this area.
If you are thinking about littering your site with your keywords there are a few items to note here as well:
Landing pages should be designed for one specific keyword only and multiple pages on your site should not be trying to rank for the same keyword.
It is important that you do not over do the use of keywords on a specific page. This will be seen as spamming by Google bots and could actually hurt your score.
Quality Content is Key
Providing your customers with quality content is the best thing you can do to get your website to rank higher. All the other pieces mentioned are important, but this is key. With quality content you will attract better links, increase the likelihood of your content being shared, which in turn will increase the likelihood of gaining new traffic.
By providing quality content you will ensure that your customers have a seamless experience on your site and the purpose of your site is extremely evident. As your site becomes more relevant, search engines will begin to take notice and boost your site up the rankings.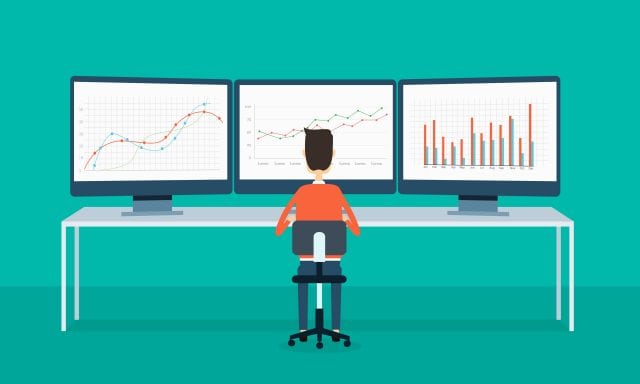 Some Additional Thoughts
SEO is not just about organic SEO like we have talked about so far. Pay-Per-Click advertisement also plays a role in your search traffic and having a strong social media marketing plan is also great for SEO efforts. Things such as site performance, page speed (mobile site speed relates with business success), zero broken links, reference sites, bounce rates, and more all play a role in your SEO efforts.
It is important to make sure that you are following SEO best practices as well. Techniques such as 'Blackhat Techniques' might boost your rankings initially, but you will not see long, sustained SEO success.
When all is said and done, SEO is a very tricky and finicky process and there is a reason why it is an industry in itself. There are many advantages to hiring SEO experts to help your site to rank higher.
If you have any additional SEO tips, please include them in the comments and thanks so much for reading!
If you found this article helpful, I would be thrilled if you could please share it with your network. Or, even better, subscribe to our company's newsletter. The newsletter is sent once monthly and is filled with all of the latest developments in the digital marketing space and tips to help you enhance your online presence. You will also receive a free E-Book that includes the Top 10 Business and Digital Marketing Tools that we use to run Flying V Group.
Thanks so much for reading. Please leave a comment with feedback or any questions you may have about the blog article.