Reading Time:
9
minutes
Are you stuck trying to create or manage your Facebook ads campaign?
According to Insider Intelligence, Facebook ads revenue in the US will surge 24.1% year-over-year in 2023.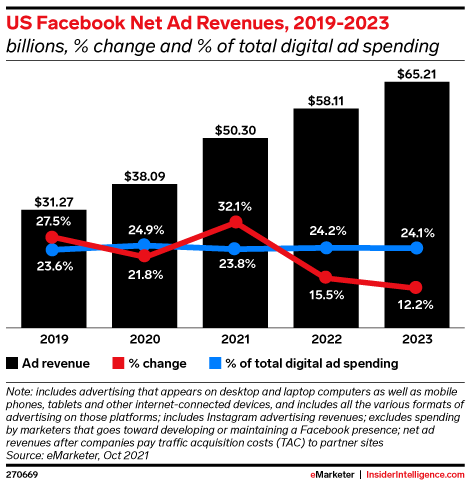 (Source: eMarketer)
With over two billion users, Facebook has quickly become the go-to social media platform for businesses to promote their products and services.
However, creating successful Facebook ads can be tricky; you'll need an experienced Facebook ads management company to help you figure out how to get more people to interact with your content.
With the right Facebook ads management agency by your side, you can maximize your business's potential and take your marketing campaign to the next level.
But with so many agencies out there promising to deliver quality results, it can be difficult to determine which ones are worth investing in and which ones you should avoid.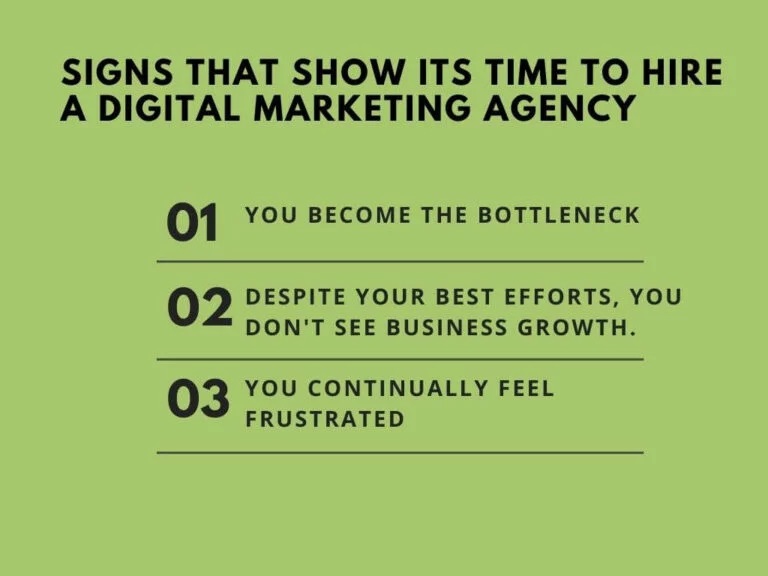 (Source: I Mean Marketing)
That's what we'll be helping you to figure out in this article. You'll learn how to determine if the agency is a good fit for your business by their:
Measurable Experience and Results

The agency's experience with Facebook ads

Their understanding of your target market

The quality of their creatives and copywriting

Their ability to track and optimize campaigns

References from past clients

Pricing and Contracts

How much does the agency charge?

What are the agency's payment terms?

What are the agency's cancellation terms?

What are the agency's refund policies?

Support and Communication

How often will you be in contact with the agency?

How will you be able to get in touch with them?

Find the Right Agency that Can Get You Results

Proven track record

Free consultation

Free trial period

Good reputation

Transparent about their pricing
Let's get started!
How to Determine if the Agency is a Good Fit for Your Business
Facebook advertising can be an effective strategy to boost your business, but it's not always simple to set up and manage yourself.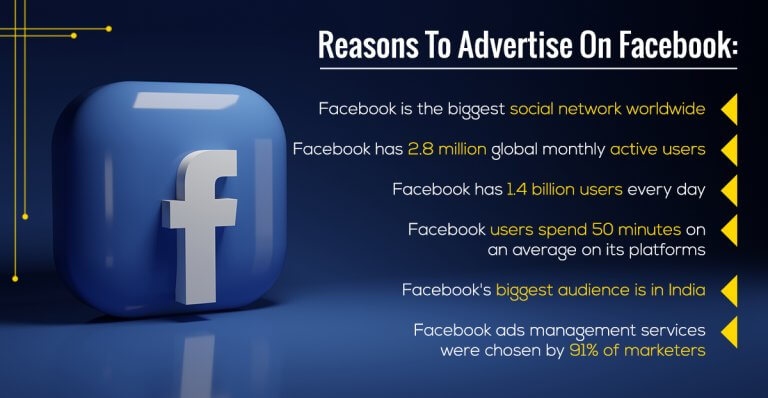 (Source: de Asra)
If you're considering hiring an agency to do your Facebook ad management, the first thing you should do is make sure that this agency is a good fit for your business and your advertising goals.
Here are a few ways you can determine which Facebook ads management agency is a good fit for your business:
Measurable Experience and Results
Facebook ads are an efficient way to drive more traffic to your website and increase sales. First, you must find a Facebook ads management company with the necessary experience in this area.
There are plenty of options, but make sure you have a way of measuring their performance for yourself, so you know whether or not they work with your goals.
Here are some ways you can determine if a Facebook ads management agency has measurable experience and results:
The Agency's Experience with Facebook Ads
The agency should have experience with setting up ads on Facebook. That is because these advertisements can be set up and tweaked with various targeting options, which newer ad agencies may not know about.
If they're successful at doing this, then there's a good chance they'll be successful in helping you with this facet of your business.
But if they have no experience with Facebook ads or any other form of social media advertising, it might be worth looking elsewhere for help.
Their experience level matters; while some companies have only been around a few years, others have been around longer.
Their Understanding of Your Target Market
When hiring a Facebook ads management agency, you should make sure that they understand your target market and are experienced working with digital marketing strategies. That way, they can create a strategy that works for your business's needs.
The skills needed for this job include an in-depth knowledge of analytical tools like Google Analytics and HubSpot, as well as any other social media advertising platform.
Ultimately, when looking for a Facebook ads management agency, you want to find one that knows how to manage Facebook ads for clients. They should also know about what is trending on social media and understand how to reach customers through creative content at all times.
The Quality of Their Creatives and Copywriting
In addition to their social media strategies, you'll also want to examine their creatives and copywriting closely. After all, they're responsible for crafting the message that will resonate with your customers.
These messages must sound sincere and authentic like it's coming from someone who understands what your brand stands for. You'll need a Facebook ads management company that can keep up with the changing demands of consumers and online trends to develop relevant creatives regularly.
It might be helpful if they've worked on other brands in your industry or niche. If so, ask them about those experiences and how their approach has changed over time.
Their Ability to Track and Optimize Campaigns
Clicks, conversions, and investment returns are important metrics for digital marketers. However, if you find that a company cannot track these numbers accurately, it is probably best to look elsewhere.
It is also helpful if they have experience tracking and optimizing campaigns in your particular industry. Advertising on social media can be time-consuming with many moving parts, so ensure they can manage it before bringing them aboard.
Once you narrow down your options, contact them about any questions you may have about the campaign strategy or working with their team. For example, ask about their Facebook ads management service fees, turnaround times, and how quickly they can provide campaign reports to see if there will be any problems later.
References from Past Clients
Check their portfolio for projects similar to yours or examples of results achieved. Also, see what customer feedback they get from past clients so you know what to expect after hiring them. You can find this information on their website or blog, LinkedIn, Twitter, and other social media sites.
If the reviews are positive, then it's a good sign that the agency has been successful in the past in your industry. If the reviews are negative, then it's worth contacting some references to see what went wrong. However, be wary about taking a chance with an agency that doesn't have any references.
It's also worth checking out their client list because some agencies will say they've worked with large brands when they've only worked on small-scale projects.
Pricing and Contracts
You'll ask about pricing and contracts. Most reputable agencies offer packages of different sizes, ranging from $500 to $10,000. You should expect to pay more for higher ad spend. $500 per month is enough for a small or startup business.
If an agency wants you on a contract beyond six months, make sure you know why. If they're not transparent about their pricing and contracts, it's probably not worth giving them your money.
It's always better to have a short-term deal you can get out of at any time if things go south than be stuck with an expensive contract forever.
How Much Does the Agency Charge?
Knowing how much to charge for Facebook ads management will help you choose the right Facebook ads management services based on your budget.
An advertising agency's fees will be determined by its size, services, and expertise. For example, some agencies can handle all facets of your ad needs, while others specialize in one area, such as video production or copywriting.
Most agencies charge between $600 and $1,500 per month. Another popular option is flat-fee pricing which you may want to consider if you have a limited budget.
What Are the Agency's Payment Terms?
In addition to knowing how much to charge for Facebook ads management, you should be sure to understand what payment terms and agreements they offer.
Payment terms are an important way of establishing how your relationship with the agency will work. Payment terms typically range from net 30 (a full payment within 30 days) to net 60 (payment within 60 days), or some variation on those two ideas.
What Are the Agency's Cancellation Terms?
Cancellation terms should be fully discussed and negotiated before signing any agreement. In addition, you want to understand how much notice you need to give for the contract to be nullified.
If you only have a short window, there might not be time for mistakes or incomplete Facebook ads management services.
You might also want assurance that if your account is canceled, all your information will remain safe and secure, and no data will be stolen from your account or used without permission in future campaigns.
What Are the Agency's Refund Policies?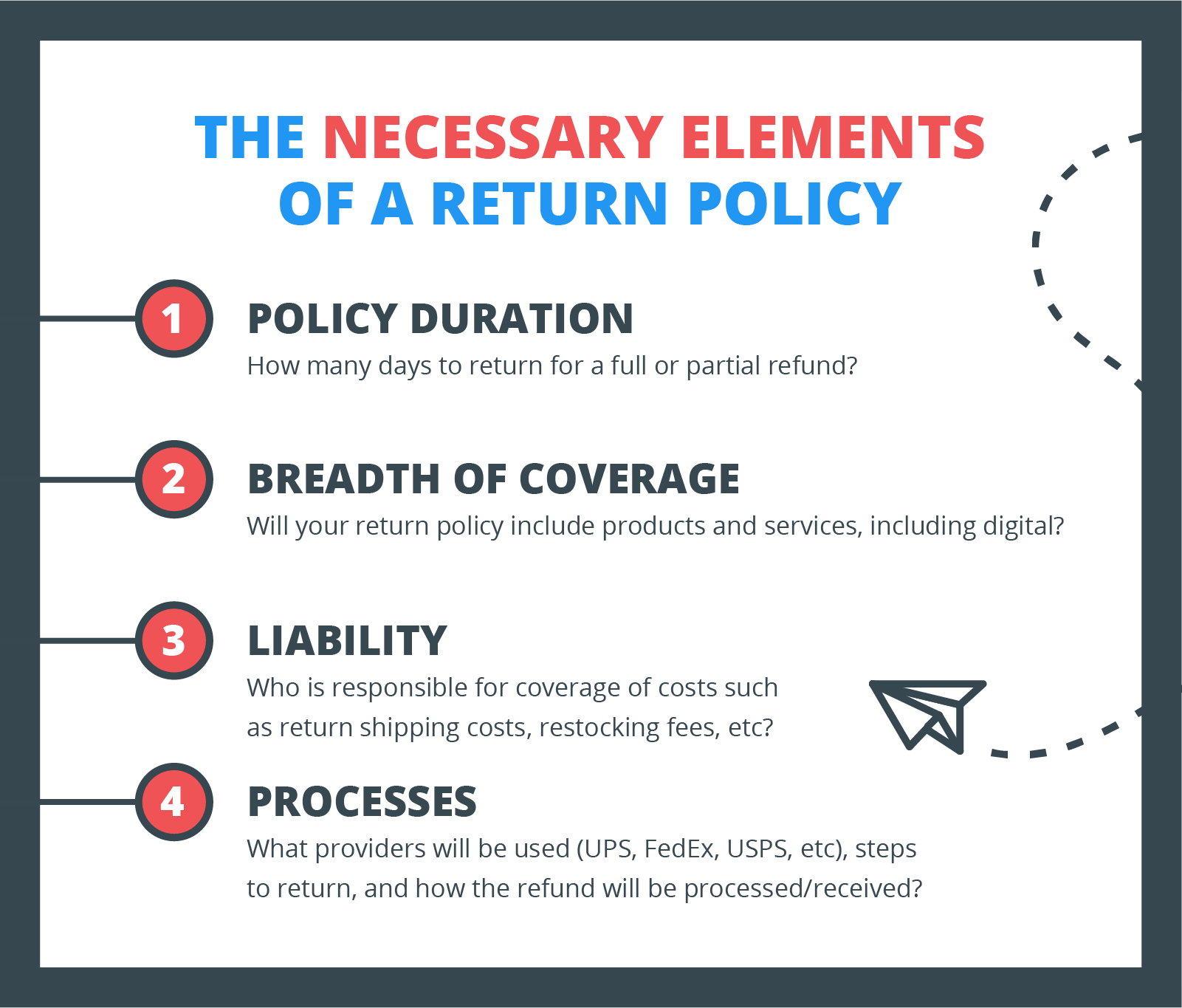 (Source: Housecall Pro)
When it comes to social media marketing, things can quickly get out of hand if ads are poorly targeted or overpriced.
You should also ask about refunds, as sometimes agencies will offer a 100% refund in case of dissatisfaction with their Facebook ads management services. You want to know that you can get your money back if there's a problem.
Support and Communication
Your preferred Facebook ads management agency should be responsive, communicative, and available to answer your questions anytime. In addition, the company must be able to quickly address any issues that may arise with your ad campaigns.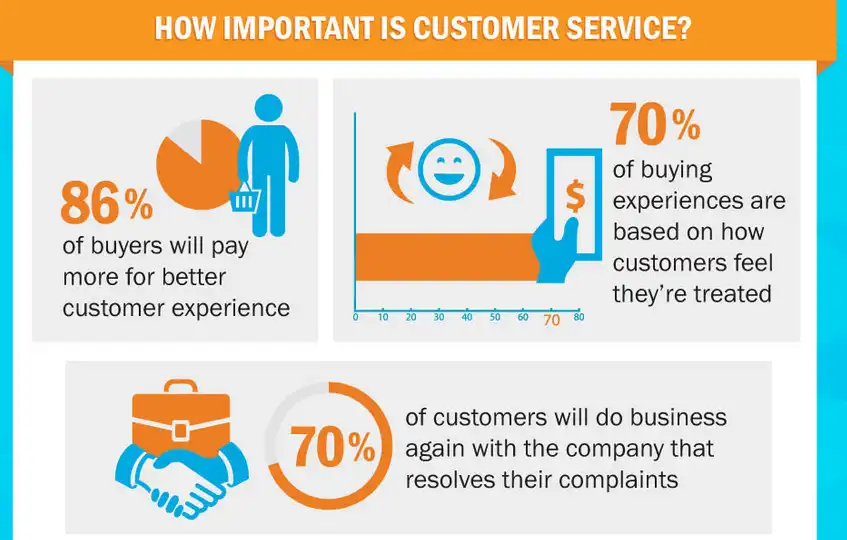 (Source: Omnicus)
It's also beneficial if they offer 24/7 customer service. Ask them how they can best support your business when considering different agencies.
How Often Will You be in Contact with the Agency?
Frequent contact is vital for a successful campaign. If you plan on hiring an agency, find out how often they will be in contact with you and if they offer any type of online management system.
You want to ensure you can still feel like a part of your business while letting them take care of all the details. Asking questions beforehand will help ensure you make a good decision before committing to anything.
How Will You be Able to Get in Touch with Them?
Contact with your chosen Facebook ads management agency should be easy. They should prominently display email and phone contact information on their website.
They should also offer 24/7 customer service via phone, email, or online chat so that you can find help when you need it most.
Check their testimonials as well; they will give you a better idea of what kind of experience other customers have had with the company.
Find the Right Agency that Can Get You Results
Often, choosing the right agency boils down to what kind of results you want. So, for example, if you're only looking for retargeting ads but not things like media buys or AdWords advertising, it makes sense to look for an agency specializing in retargeting.
And while there are many benefits to working with a Facebook ads management agency, one of the main reasons is because these agencies have access and expertise when it comes to understanding ad campaigns on Facebook and using them effectively.
Here are some ways you can ascertain the kind of results you'll get from a Facebook ads management agency:
Proven Track Record
When looking for a new Facebook ads management agency, it's important to research its track record.
Is the agency professional? Does it have an honest personality? These are just some questions you should ask yourself before hiring a new Facebook ads management agency.
Contacting past customers can help you learn how good their work is and if they are passionate about what they do.
Free Consultation
When working with a company that offers Facebook ad management, don't be afraid to ask questions about how they will execute your goals.
Hiring a company is like getting married. You need to know upfront what you want and the type of person you are working with for it all to work out in the end. Having a plan from the start helps make sure nothing is left up in the air.
And when asking these types of questions, note any inconsistencies or vague answers. If there's anything that feels off, this might not be the right company for you. And remember, just because someone seems pricey doesn't mean they're good at what they do.
Free Trial Period
Does the Facebook ads management agency offer a free trial period?  If so, does it offer more than one week of service during the trial? What are the requirements for canceling, and when do you have to cancel to avoid being charged?
Ensure there are no hidden charges, such as setup or monthly maintenance fees.
During your free trial period, you can test out the agency's processes and figure out whether it aligns with what you want to achieve. Try it out and take note of the level of customer service, effectiveness in following your campaign objectives, and overall customer satisfaction.
If it doesn't match what you're looking for, you can easily cancel the contract before any charges are applied.
Good Reputation
Does it have a good reputation? Do you know someone who has used them before? What is the agency's success rate with campaigns similar to yours?
You'll want an agency that knows how to manage Facebook ads for clients like you, so make sure they can do what you need.
If you're looking for help with an online marketing campaign, will the agency have experience running these campaigns? If not, how much experience do their team members have in advertising on social media?
Is there a track record of successful projects completed by this agency or its employees? Asking about case studies will give you more insight into the Facebook ads management agency's capabilities.
You should also ask about past clients and references; if they don't give you any references, it may be because previous clients are afraid to speak negatively about their work since some agencies offer non-disclosure agreements as part of their service agreements.
The company should be well-established and have positive reviews. You don't want someone who makes too many mistakes managing your ads or who'll just steal from you outright.
Unfortunately, 91% of dissatisfied customers won't do business with the company again and may leave bad reviews.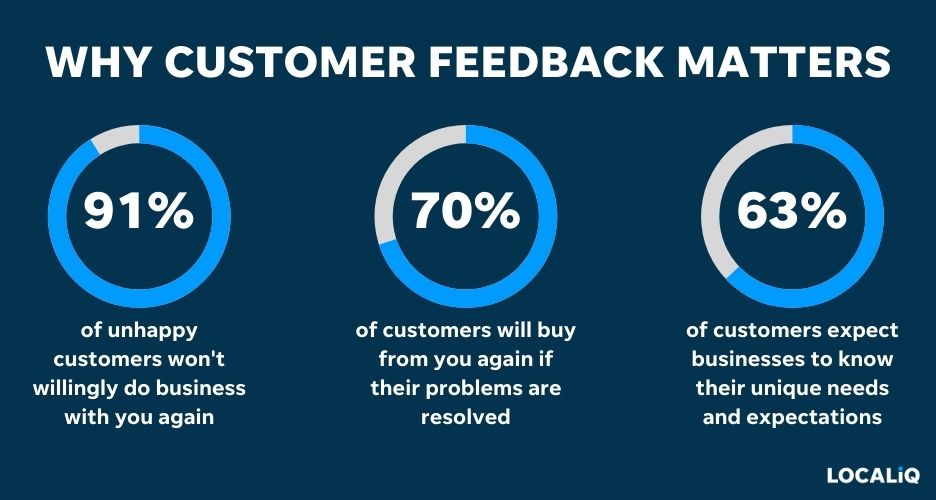 (Source: Local IQ)
Transparent About Their Pricing
Any reputable Facebook ads management company should be upfront and transparent about pricing. However, if they refuse to tell you anything or won't commit to answering your questions, this is a red flag that they're hiding something.
The Next Step is Yours to Take!
Finding the right partner can be difficult. Hopefully, this guide has given you some insight into the process of evaluating your needs and what you should look for in a Facebook ads management agency.
If you need additional guidance or have any questions, we're here to help.
At Flying V Group, we offer top-notch Facebook ads management services and can help you figure out the best strategies for your social media campaign. Feel free to contact us.