Reading Time:
6
minutes
If you're a B2B company, the pressure to grow is intense. You might have heard the term "growth marketing" but feel like it's not relevant to your industry or maybe you're not sure what it means. The good news is that growth marketing can be applied to many different companies, even if they sell products or services to other organizations. There is a perception that growth marketing is just for B2C, but this is certainly not the case. This article is going to explore 5 different strategies you can start to use today to kick off your growth marketing journey.
What is Growth Marketing?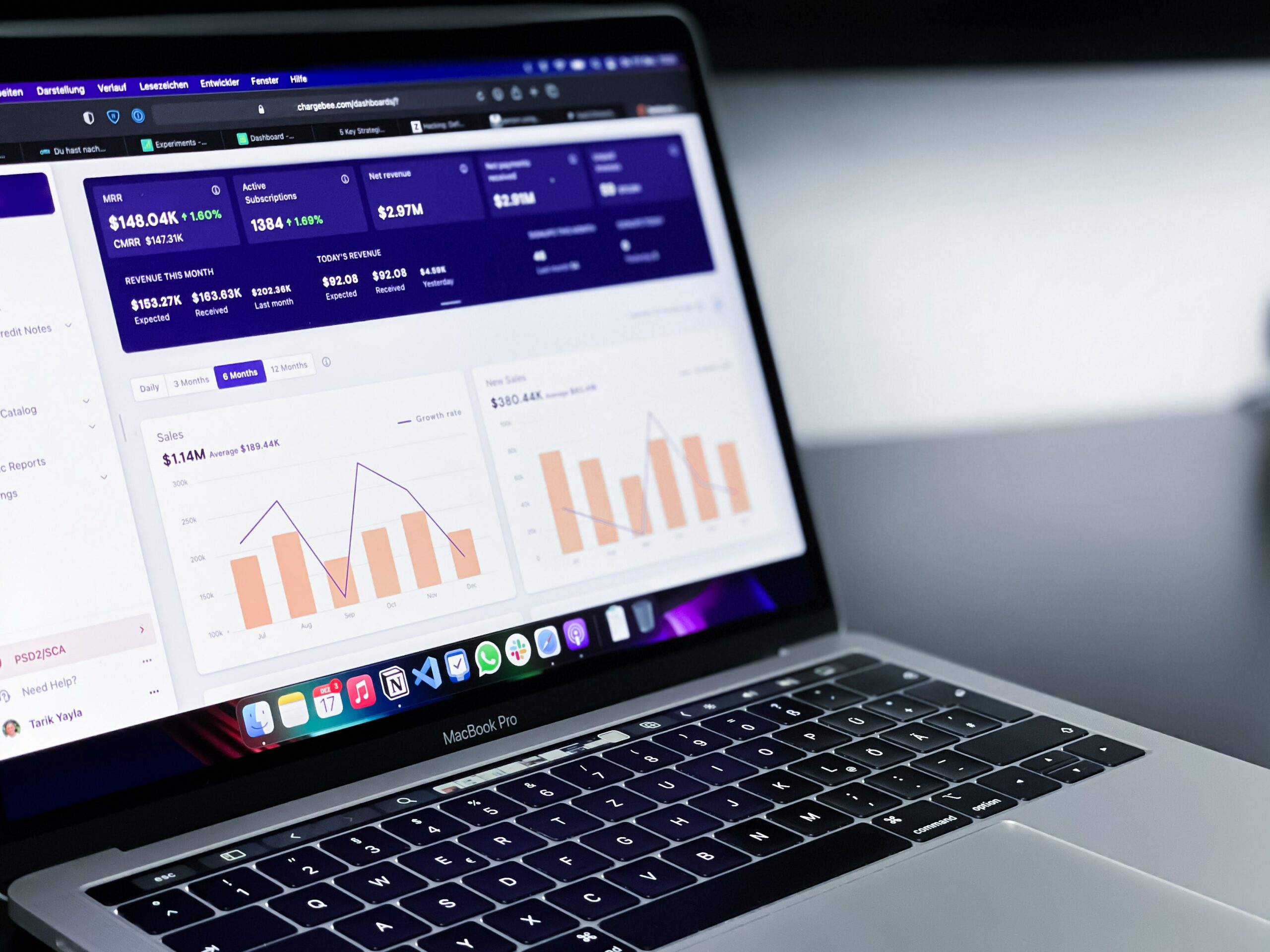 Source: Unsplash
Growth marketing is a term used for a set of processes, practices, and techniques which enable companies to grow their business rapidly and sustainably. Growth marketing is also known as growth hacking. This strategy is about finding new ways to grow your business. It's a way of using data analytics, technology, and experimentation to drive growth for online businesses.
Growth marketing differs from traditional marketing in three main ways:
It focuses on getting new customers rather than selling more to existing ones;

It uses data analytics, technology and experimentation instead of intuition;

It involves building a sustainable long-term strategy rather than just short-term tactics
Growth Marketing Examples
Growth marketing is used by all kinds of companies, from startups like Slack or Birchbox to big brands like Coca-Cola and Pepsi.
Every company has different needs when it comes to growth marketing. For example, Slack might be interested in getting more users on the platform while Coca-Cola wants to increase visibility among millennials so they'll drink more Coke products at the grocery store or bar. When it comes to growth hacking for your B2B organization, it's important to consider your objectives. The growth marketer's job is to find out where customers spend their time online and what they are looking for. They do this by using consumer research, which is the process of collecting information through surveys and interviews. For example, if someone is looking for a new pair of sneakers, they may visit a site like Amazon or eBay to search for shoes. This action can be tracked through cookies, which are small files that track what you do with your computer when you're online.
1. Create a Buyer Persona
This is a crucial first step in any B2B marketing strategy. A buyer persona is an accurate representation of your ideal customer, based on data and research, that helps you understand what they need, how they buy, and what motivates them to do so.
Many companies have multiple buyer personas depending on their customer base's unique needs or characteristics (e.g., vertical market). For example, let's say your company sells technology software solutions for healthcare providers who manage physician practices in urban areas with many small physician practices (i.e., hospitals). Your target audience may be very different from another company selling similar products but targeting dermatologists who manage large wellness clinics in affluent suburbs outside major cities. You might have a group of buyers who are interested primarily in price versus another group whose main concern is the performance and reliability of the solution being offered by your business—and both groups would likely have different purchasing processes as well as different budgets at their disposal to meet their respective needs.
2. Multi-Touch Attribution Modeling
Multi-touch attribution modeling is a marketing strategy that measures the effects of your campaigns in order to optimize them. You can use Google Analytics to find the best marketing channels and optimize your funnel, or you can measure ROI on different marketing campaigns. Multi-touch attribution modeling is a powerful tool for businesses that want to increase revenue, but it's also a great opportunity for growth marketers who want to learn more about how they can improve their campaigns.
First, you should consider the following:
Use a consistent method for tracking product views and clicks. This will help you understand how many people are seeing your brand in search results or on social media before they click on it.

Use a consistent method for tracking conversions across different marketing channels. This will help you understand how many people are converting on your website after they click on the link from one of your marketing campaigns.

Choose a good attribution model and track its performance over time. You might want to try different models with different audiences and measure their performance against each other.
3. Start with the Bottom of the Funnel
If you're a B2B company and you want to see growth, start with the end in mind and focus on your customer first. Some questions to consider are:
What are their problems? 

How can you help solve them?

What is the messaging that will get their attention, interest, and trust? 

What offer do they need to make an emotional connection with your brand? 

How will you give them exactly what they need without wasting time or money along the way? 
Once you have some answers to these questions figured out, it's time to build a sales funnel. A sales funnel is a process that takes your ideal customer from the top of the "funnel" all the way down to making them an actual paying customer.
4. Optimize and Maximize Website using Analytics
Google Analytics is a powerful tool that allows you to see exactly how people interact with your website. It's easy to use and provides a wealth of valuable data that can help you improve conversions, optimize your site for mobile, and track online advertising campaigns.
The first step in optimizing your website is identifying what you want it to do. Do you want more sales? More leads? A higher conversion rate? Once you identify the goal of the project, it's time to set up Google Analytics on the site so that it can start collecting data about visitors' behavior on your site.
Once Google Analytics is installed on your site and configured correctly, all activity by visitors will be tracked automatically—and then displayed in easy-to-read reports within Google Analytics itself or through its API integration with other tools like HubSpot CRM and Salesforce CRM platforms
5. Paid Advertising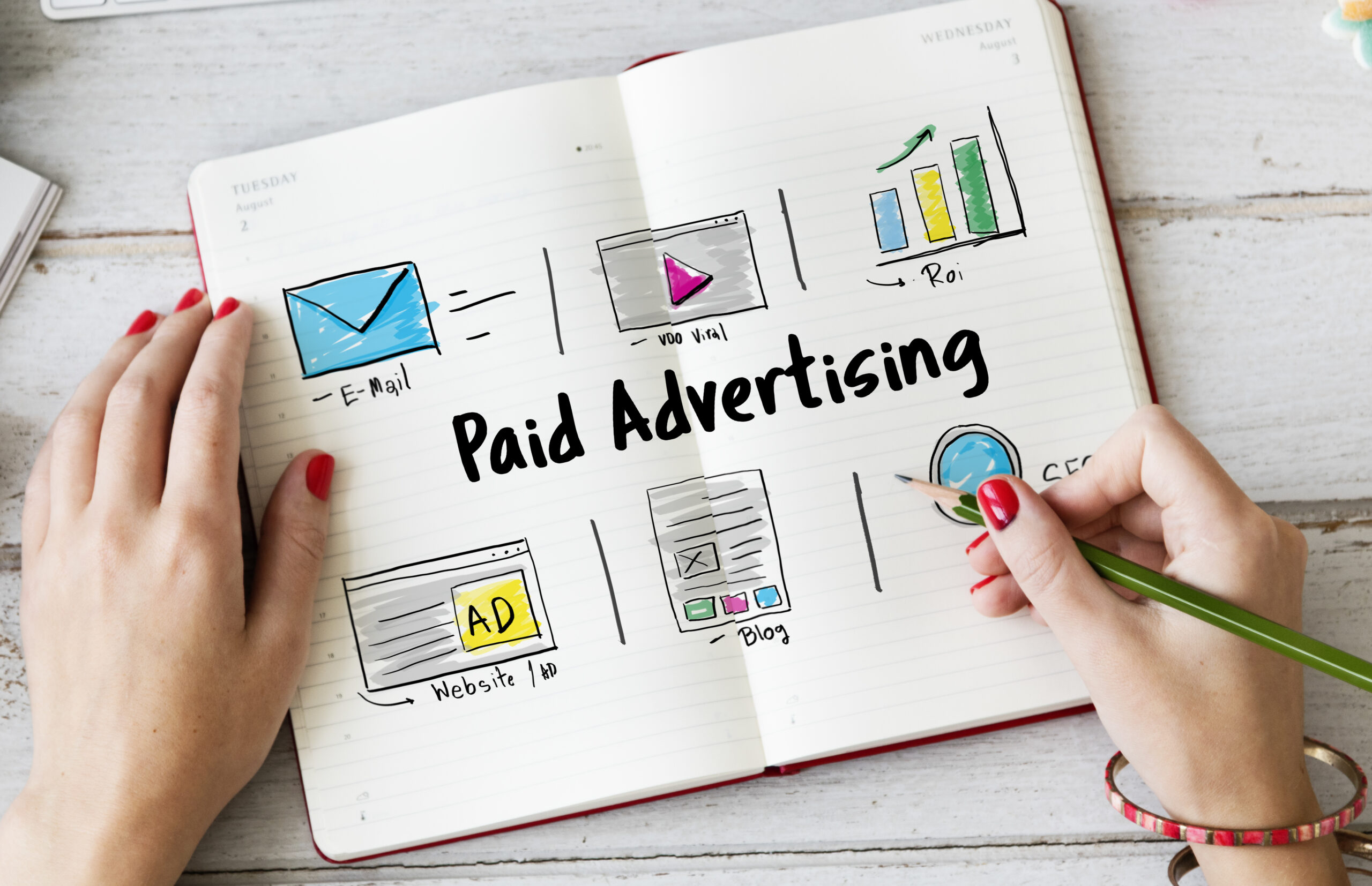 Source: Freepick
Paid advertising is a strategy that many B2B organizations tend to shy away from, but there is no need to view this method as daunting. In fact, paid advertising is a super way of taking your business to the next level. There are a number of different ways of utilizing paid advertising. For example, you could run a Google UAC if your business is trying to promote an app. Another option includes social media paid ads. These are great if your audience hangs out on platforms such as Instagram or Facebook.
Of course, like any growth marketing strategy, you will need to consider the goals and targets you want to meet. If paid advertising will help to meet these goals, then great!
Pay-per-click (PPC) advertising is among the most popular methods of paid advertising used by B2B organizations. This strategy is a terrific way to drive traffic, test out different copy, keywords, and graphics. The ease of setup for PPC is its main advantage. To begin with this kind of advertising, you don't require any specialized coding expertise or materials. All you need is a Google AdWords account; from there, just follow the straightforward directions.
One of the best ways to increase the amount of traffic to your website is through paid advertising. You may target your audience and learn more about them through paid advertising. You can use it to test out new features for your website or discover more about the types of content that visitors find most engaging. Additionally, you can experiment with various ad formats, such as text versus video ads, to see which is most effective for your company.
If you are finding the thought of paid advertising daunting, start off with a small, simple Google Adwords or Google UAC and learn from the results. This will help you navigate what works best for your B2B organization, and build on your learnings from there.
Conclusion
As we've established, growth marketing is an important and ever-growing part of the business world. It's a process that helps businesses get more customers by creating demand for their products, services, and brand. For B2B businesses, growth marketing is especially critical because they have a more complex sales process compared to B2C (business-to-consumer).
As you know, there are many elements that go into making your company's sales funnel successful—all of which require your time and attention if you want them to succeed. That being said, it's worth mentioning that when you invest in growth marketing strategies early on, it'll save you a ton of money down the road (and make things easier).
We hope that you've found these tips useful and that they'll help you grow your business. Remember, testing out different strategies is the best way to learn if they work or not. Start off small and build from there, you've got this!
Linda Hinds Bio
My name is Linda Hinds and I am a Content Director at Launchpad. I graduated from Emory University in 2015 with a first-class Marketing and Communications degree, where I fostered my love for providing value to customers. I completed various internships in the marketing analytics space throughout my time studying in a variety of sectors including finance, customer services and media. With extensive experience in the digital marketing space, it made sense to cross my passion for helping clients with growth marketing. When I am not writing articles and handling client queries I like to drink good coffee, do hot yoga and travel to new and exciting places. As well as being a decent marketer, I also classify myself as a great cook!