Reading Time:
7
minutes
WordPress is a highly popular CMS used for everything from blog pages to massive e-commerce stores. 
But while WordPress is highly effective, it's not perfect. There might be things you want your WordPress website to do that's just not a part of the base WordPress system. These things can include particularly helpful features for putting together a social media presence. 
Here's the problem …
Your website and social media profiles need to work together to create an online presence that serves the needs of your target audience. But WordPress and popular social media sites like Facebook, Twitter, and Instagram don't connect by default. 
Thankfully, there's a solution for that. 
Enter: WordPress plugins.
WordPress plugins can help add sophisticated and highly technical social media key features to your website. These features can improve the user experience and give you advanced insights and analytics. 
What's more, plugins help you save a ton of time and money because they install these helpful features without you needing to build them from scratch.
And there are plugins for just about everything. You have free plugins, premium plugins, SEO plugins, security plugins, and so much more. You have huge plugins like WooCommerce and Yoast SEO, and smaller plugins trying to make names for themselves, too.  
But there are more than 60,000 free plugins on WordPress. How can you tell which will be the best for social media enhancement? 
This article will explore the world of WordPress plugins. We're highlighting what you should be looking for when making your selection before going through some of the best plugins on the platform today. 
What Should You Look for in a Social Media WordPress Plugin?
Before we launch into specifics, we need to touch on what makes a WordPress plugin great for social media enhancement. 
Relevancy
First, you'll need to make sure that the handy plugin you're considering is relevant and useful for your specific site type and social network. For example, the plugins someone might use when launching a blog could be completely different from the plugins for starting an e-commerce store. 
Customization Options
Next, make sure that it's customizable. You'll want to make sure that it can blend in with your company's branding and create a seamless user experience (UX) across platforms. 
Access to Analytics 
You'll also need access to rich analytics. Hint: Any good plugin that helps you with social media should integrate with various analytics tools and platforms. That includes services like Google Analytics or Facebook Pixel. 
These integrations enable you to track and measure the performance of your social media campaigns and use data storytelling — aka a better way to communicate results and insights to your audience or team.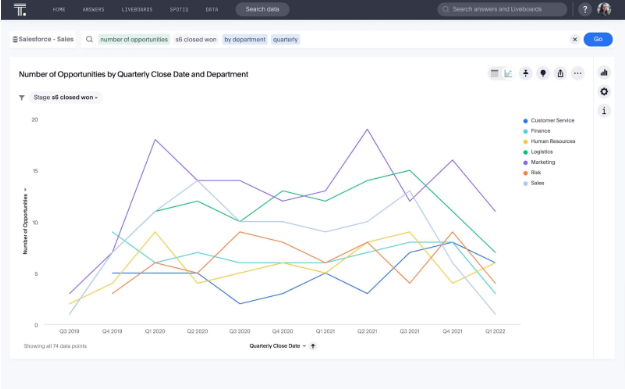 UX Upgrades 
You also want to make sure that you have a fantastic plugin that adds to the user experience. These UX upgrades should please your target audience while also providing you with valuable insights — a win-win scenario. 
Some plugins, for example, allow visitors to log in to your site using their existing social media accounts, like Facebook, Twitter, Google, or LinkedIn. By giving them the option to do that, you can increase user engagement and retention while also collecting valuable user data. 
A plugin allowing users to log in using their social media accounts can store and verify their identity and permissions. It does this using a JSON web token, making it a must-have feature. 
The upgrade can help you avoid storing session information on the server. That ultimately reduces the risk of CSRF attacks, and enables cross-domain access to your site resources, so everyone wins.
Social Proof
You also need to verify that the plugin you're choosing has worked for others in the same situation as you. 
Read reviews, taking in the positives and negatives reported. There's no better window into the effectiveness of a plugin (or any online product) than customer reviews. 
The Top 5 WordPress Plugins for Social Media
And without further ado, here are five of the best WordPress plugins for social media:
1. Smash Balloon
Integrate your social media accounts with your website by highlighting your various channels with live social media feeds on your homepage. 
These feeds update in real time, displaying your social media posts and giving users the option to click on them. This feature works as a portal between your two online homes — you've created a gateway to social media for your website visitors and a gateway to your website by posting links on social media.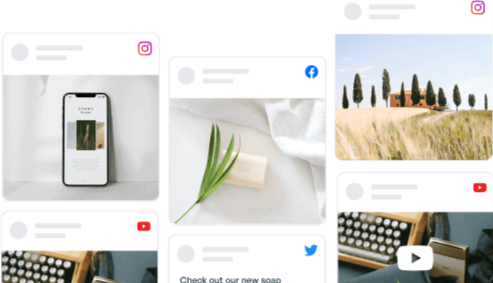 Smash Balloon is one of the top social media plugins on WordPress. It has specific plugins for Facebook, Twitter, Instagram, YouTube, and more. 
2. Responsive Voice
Guaranteeing that your website is accessible to everyone is crucial. That's where text-to-speech plugins come into play. One must-have WordPress plugin is a quality text-to-speech system that can revolutionize the way visitors interact with your content, making it more accessible.  
You can use text-to-speech plugins to convert your website content into high-quality audio. This feature benefits many users, including those with vision impairments or reading difficulties, and even people who simply prefer to listen rather than read. 

Responsive Voice is a must-have plugin that makes text-to-speech simple. It uses HTML-5 tech and shortcodes to read text aloud. It also supports multiple languages and has customization options for narration speed, volume, and pitch. 
You can place "Listen to Post" buttons wherever you'd like. That'll make the entire page more accessible for your audience. 
This plugin creates an inclusive environment where everyone can enjoy content in the way that suits them best. 
Regarding social media enhancements, text-to-speech plugins like this one can help your content reach a wider audience. People who might not normally read your blog posts or social media posts may be more inclined to listen to them. That can increase user engagement and overall visibility of your WordPress site on various social media platforms.  
Remember, the more accessible your site is, the wider your potential audience becomes. Including a text-to-speech plugin as part of your WordPress setup is a powerful step toward creating an inclusive digital environment that can boost your social media presence.
3. Vectr – Embedded Graphics Editor
To enhance your social media presence with WordPress plugins, don't underestimate the power of image optimization. Vector images are crucial in this context and Vectr – Embedded Graphics Editor is one of the best options out there.
Vector images are cleaner, more scalable, and load considerably faster than raster images. A potential visitor doesn't want to wait for large graphics to load when they click on your social media post. Vector pictures make sure that your website loads quickly while also looking sleek and professional. 
Image size is important not just for social media implementation and user experience, but also for your SEO efforts. 
Google and other search engines want to see that your site performs well, and that includes website load times. It can have a huge impact on your bounce rate. A high bounce rate tells Google that you're not a reliable site. 
A plugin like 'Vectr – Embedded Graphics Editor' comes in handy in lowering your site's loading time. It allows you to instantly create and edit vector images in your WordPress editor. This plugin is also super simple to use. 
In other words, you don't have to be a design expert to make aesthetically amazing graphics for your blog posts or website. 
*Bonus recommendation: 'SVG Support' can be another crucial plugin that compliments this. It enables the extra feature of uploading and using SVG (Scalable Vector Graphics). Including that on your WordPress site results in sharp, clean visuals at any scale. This upgrade can offer your social media postings a distinct style and professional edge.
4. Monster Insights
Monster Insights is an analytics plugin for WordPress. It can give you a ton of helpful and actionable insight into the performance of your website and social media pages at the same time.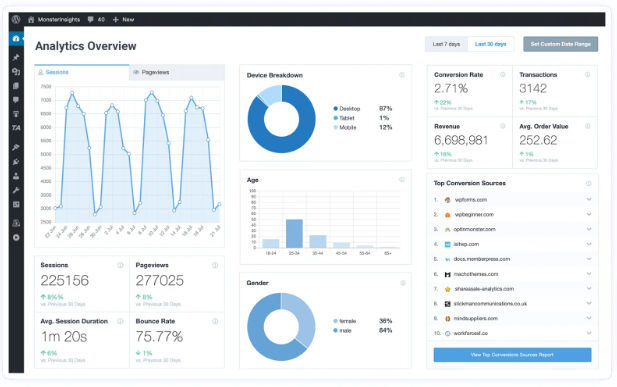 This solution connects Google Analytics to your WordPress dashboard. Now, what does that have to do with social media, you ask? 
Let's say the goal of your social media campaign is to bring visitors from social media to your website where they can take a purchase action. You need to know whether that's working or not. It's possible to use the analytics generated by Monster Insights to determine the success of your social media marketing efforts. 
If you're running Facebook Ads and getting next to no traffic from them, then you can tell that there's a major issue with your ads and re-optimize for success! Or, if you're getting more traffic from affiliate links or email lists, you'll be able to reorient your strategy around that.  
5. accessiBe – Website Accessibility Checker
WordPress ADA compliance plugins are essential for any business owner starting a website. That makes it an essential plugin. You'll be able to use an ADA compliance plugin to improve social media usability and accessibility. 
These performance plugins make sure that all users can access the social media sharing options and buttons on your WordPress website. That boosts the possibility that people will share your content and grow your social media presence.
accessiBe's ADA + WordPress compliance plugin is powered by AI. This automated solution makes existing websites ADA-compliant by remediating the website's code according to WCAG 2.1 AA, ensuring accessibility without sacrificing its aesthetic appeal. With accessiBe's session-based approach adjusts design elements solely for users with disabilities, leaving your original design intact for all other visitors. 
Wrap up
Your website and social media platforms should work together, feeding one another and creating gateways for users. Thankfully, there are WordPress plugins that can help bridge the gap between these two platforms. 
Dedicated plugins are vital for everything on WordPress, from e-commerce to search engine optimization and social media integration. Some offer a premium plan, others work on a freemium model, and others are entirely free to use. 
The five services we've highlighted today are some of our favorite plugins for social media. Each serves a different purpose, but all of them work together to create a more user-friendly website that ultimately enhances your social media presence. Check out the WordPress plugin directory for more. 
PS: Need digital marketing support for your business? Work with us and you'll never need another marketing team again! Get in touch to learn how we can help your business outperform the competition, today.
Author Bio: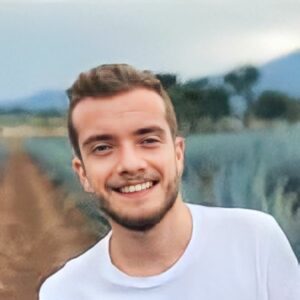 Guillaume Deschamps is a digital marketer focused on handling the outreach strategy at uSERP and content management at Wordable. Outside of work, he enjoys his expat life in sunny Mexico, reading books, wandering around, and catching the latest shows on TV.