Reading Time:
9
minutes
Is your business, marketing team or agency stuck in the same spot and you are barely struggling to maintain the same revenue year after year?
Are you trying to get off the revenue and profit plateau with no success in sight?
Well, congratulations for making it this far…
Starting a business/brand/agency is one thing but keeping it afloat and breaking even is a different ball game.
You may have established your business/brand/agency the same way as many others, and you even overcame all the perils of starting up. However, when it comes to scaling up, your business seems to spin its wheels and it is not making any progress in terms of revenue.
From top clients to well-established strategies, your company appears to be set up for success, but for some reason, your business is not growing as it should.
So, what are you doing wrong?
The answer is in your mindset.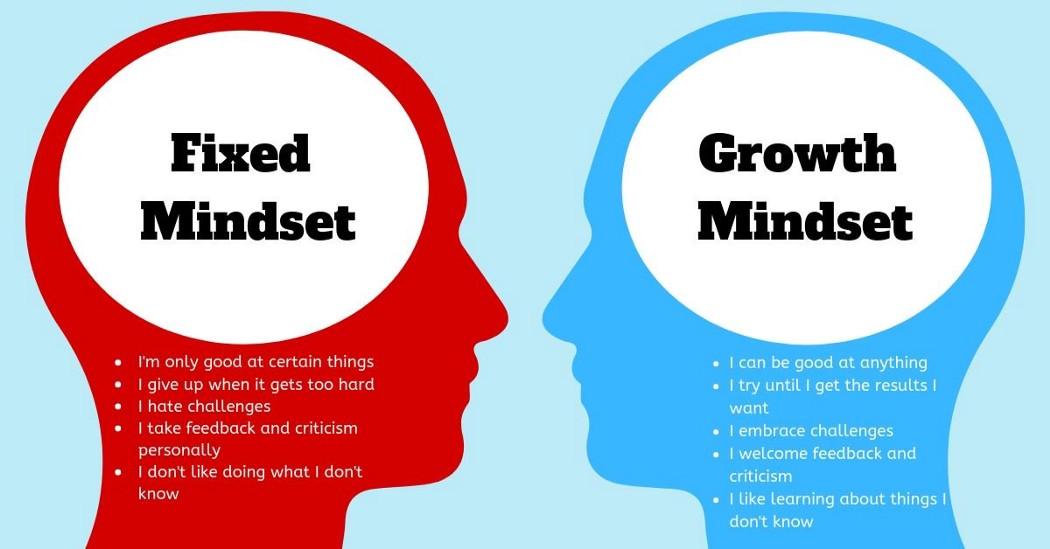 Captains of industry, CEOs, entrepreneurs, and other top decision-makers have to think differently and radically if they are to take their businesses to the next level. There's no other way around it.
Mindset is everything. If you want to scale up your business/brand/agency from $0 to $1 million dollars, fast, like in a year or less, then you have to learn and make the hard decision of changing how you think.
"Nothing is impossible. The word itself says 'I'm possible!'" – Audrey Hepburn
Truth be told, no dream is unreachable and no height is unscalable as long as you are ready to change your mindset.
In this post, we discuss several strategies that you can use to grow your brand//business/agency exponentially and dominate your industry. We also explore the role of SEO in defining your business growth and some of the top SEO mistakes you should avoid in 2021 and beyond.
Here's an outline of what you should expect from this write-up:
Think BIG or Play Small to Grow Your Business/Brand/Agency
Creating Uncontested Market Space and Making Competitors Irrelevant with the Blue Ocean Strategy
How Long Term Thinking Will Help You Dominate Your Digital Space & Grow Your ROI
Why SEO is Important for Agencies/Businesses and top 10 SEO mistakes to Avoid in 2021 and beyond
Think BIG or Play Small to Grow Your Business/Agency/Brand
"Think Big or Play Small" is a highly successful concept that every entrepreneur or CEO should embrace if they want to scale their business to greater heights. The most successful entrepreneurs start small after thinking big.
This concept emphasizes creating a big, long-term billion-dollar vision, and taking smaller steps toward actualizing this vision. It is all about realizing your big aspirations by maximizing what you have rather than rely on already established solutions from elsewhere.
It is similar to the "Go Big or Stay Home" concept, but in this case, Think Big or Play Small focuses on using whatever you have, no matter how small, to grow your business unlike the former that requires you to commit enough resources to scale up.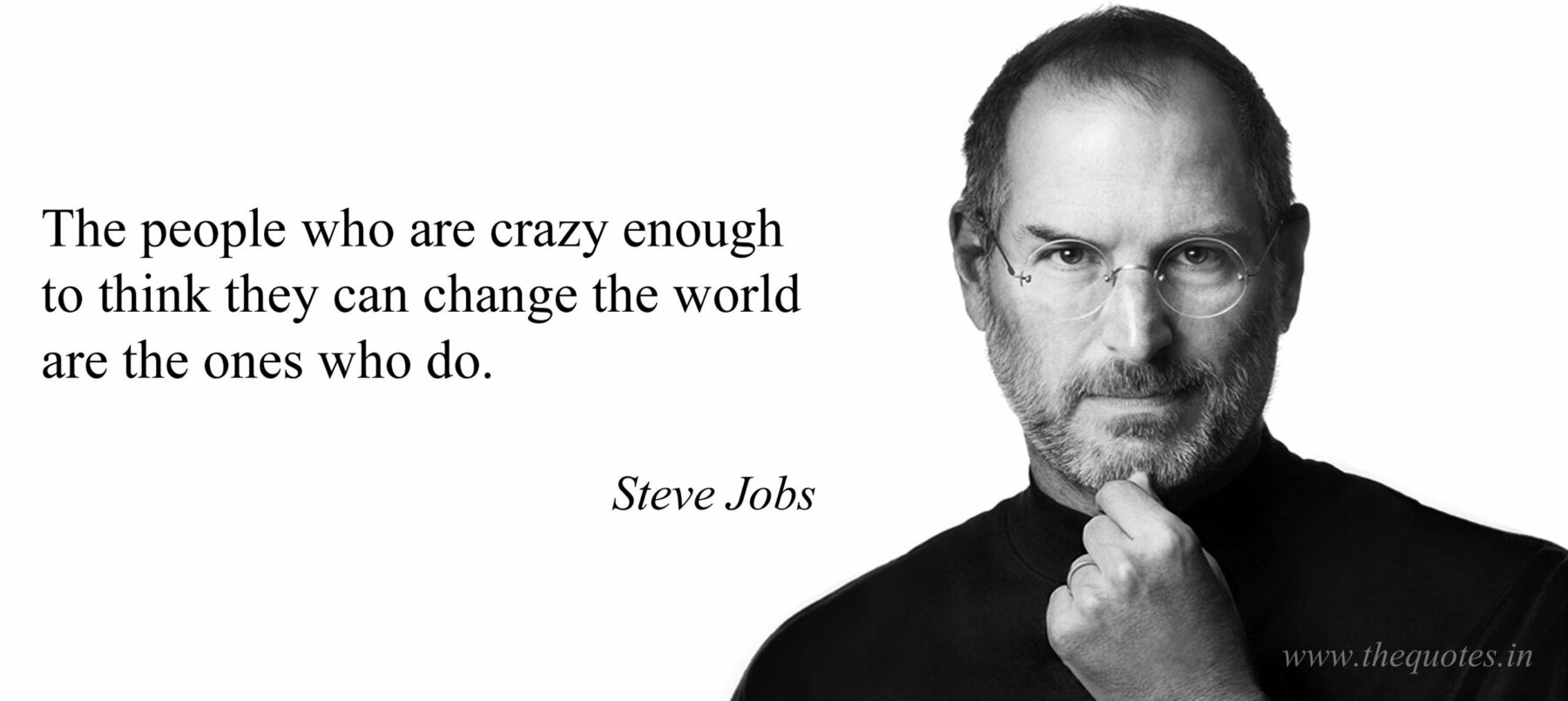 To maximize all you've got and make your ideas happen, you need to have a solid plan. This will help you know and determine where your business is heading.
You also need to take a single value proposition that your business can solve and work on it thoroughly. In essence, you should direct your team to figure out the minimum viable product, which is the smallest element of functionality that offers value to your customers.
In the digital marketing space, SEO is the smallest element of functionality. It plays a small yet important role in business growth.
You need to refine, iterate, and maximize what you already have, which is SEO, to attract more customers, increase your annual revenue, and eventually grow your business.
Creating Uncontested Market Space and Making Other Businesses/Brands/Agencies Irrelevant with the Blue Ocean Strategy
As you probably know, running a successful business/brand/digital agency is a huge challenge even to the most experienced marketers. It is tough to compete in a crowded market unless you employ the best strategies that will give your business an edge.
Then again, you have to attract and retain customers, find and keep talented staff, maintain business relations, and keep up with the latest industry changes. Above all, you have to contend with stiff competition from other similar agencies.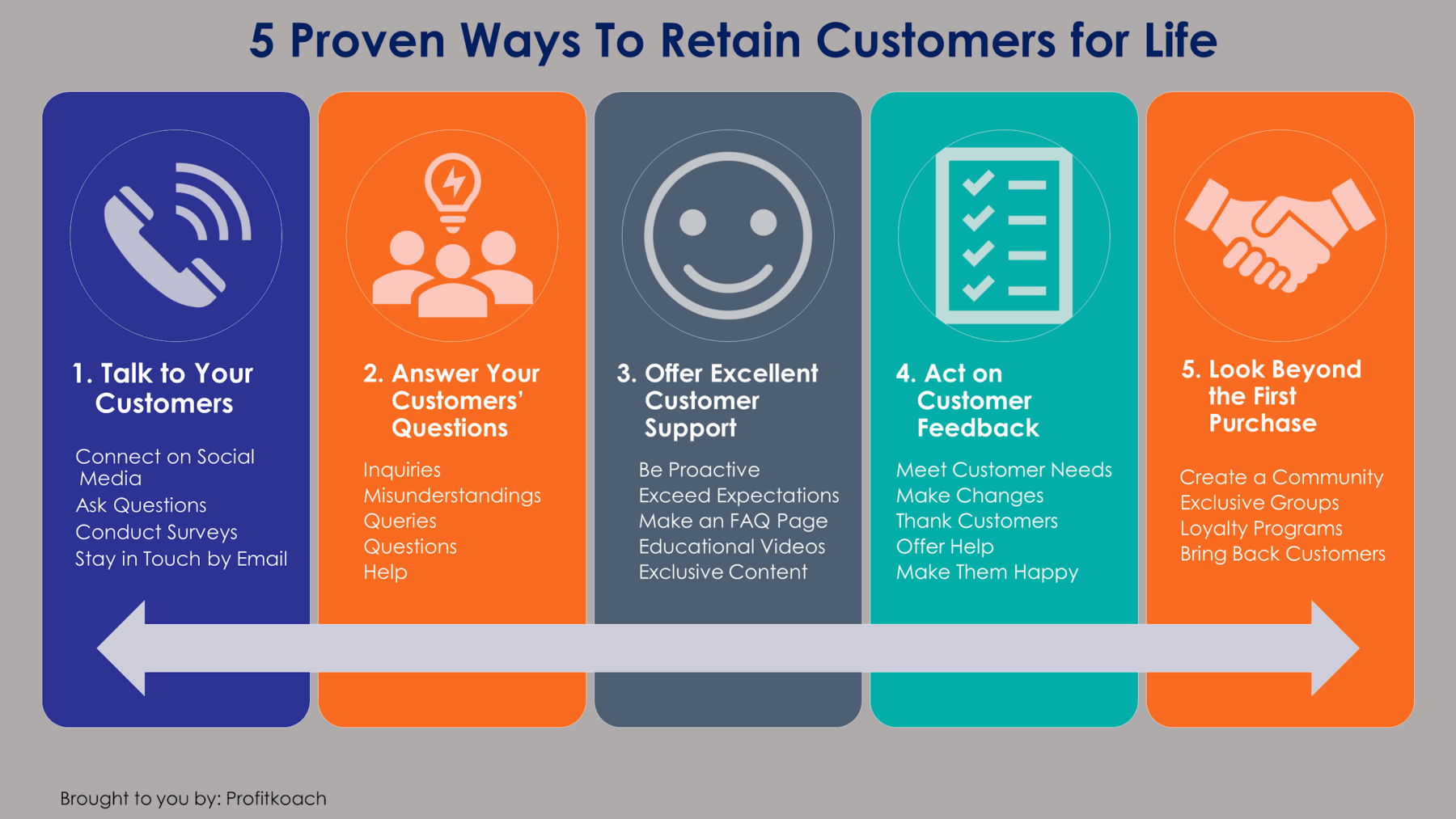 The good news is that you can overcome some if not all these challenges by creating an uncontested market space for your business/brand/agency using the blue ocean strategy.
The good news is that you can overcome some if not all these challenges by creating an uncontested market space for your business/brand/agency using the blue ocean strategy.
So, what is the blue ocean strategy?
A blue ocean strategy is a business approach that seeks to open up new market space and marketing opportunities and create new demand. Applying this strategy can help you understand what potential consumers need and desire to solve their problems.
The main goals of this strategy are to find the right opportunities in the market and make the competition irrelevant with an aim of making your business dominant.
The blue ocean strategy also seeks to break the value-cost trade-off and pursue differentiation and low cost.
Take, for instance, iTunes. Ever since iTunes emerged, Apple created a new market and new demand for digital music. Before then, listeners preferred buying CDs and radio cassettes, but Apple changed their minds and turned these non-customers into customers.
You too can use the blue strategy with SEO to create new marketing opportunities for your business/brand/agency and attract your dream customers.
From an SEO perspective, you simply have to assess your market by researching various keywords, phrases, and topics. You also need to identify areas where competition is intense, areas where the competition is less and dominate your newly researched keywords in your target zone.
Doing so will go a long way to help your business/brand/ establish a strong position against your competitors, create new demand for your offerings and capture your dream customers.
How Long-Term Thinking Will Help You Dominate Your Digital Space & Grow Your Business/Brand/Agency
Many CEOs and entrepreneurs make the mistake of looking for cheap solutions to gain a competitive edge over their competitors. They are more than ready to invest in solutions that are cheap, easy, and fast.
However, the most successful, billion-dollar CEOs ask the opposite questions. They prefer doing it the hard way by looking for solutions that are expensive and excruciating but gives them a huge competitive advantage in the end.
This approach is called asymmetric warfare or simply, long-term thinking.
In life and in business, success does not come overnight. If you want to grow your business/brand/agency and dominate your space, you have to embrace long-term thinking as one of your best strategies for growth.
Easy solutions are equally easy to find, meaning your competitors can find and implement them quickly, eventually diminishing your advantage. In fact, your once-precious solution becomes a disadvantage. This is where the importance of long-term thinking comes into play.
If you want to win in business, you have to think long-term. Having a long-term strategy is a recipe for domination and it will guarantee solid growth, create more business, and enhance your returns.
As a business/brand/agency, you can develop a long-term strategy by focusing on these FIVE points:
Figure out how to be the best by investing more in your greatest area of specialization e.g. SEO, graphic design, or web development
Create a system that gives you an advantage no matter how long it takes
Focus on building your brand to create awareness and credibility
Build and train an in-house team
Invest in technology (If possible, build your own)
Why SEO is Important for Businesses/Brands/Agencies and the Top 10 SEO mistakes to Avoid in 2021
The importance of SEO in digital marketing has never been in question. It plays a small yet key role in determining the success of marketing campaigns. Besides, SEO defines the search engine rankings and the amount of organic traffic to a website.
Far too often, businesses/brands/agencies tend to invest more in other areas such as social media marketing, email outreach, and content generation, forgetting the importance of SEO in scaling up their businesses.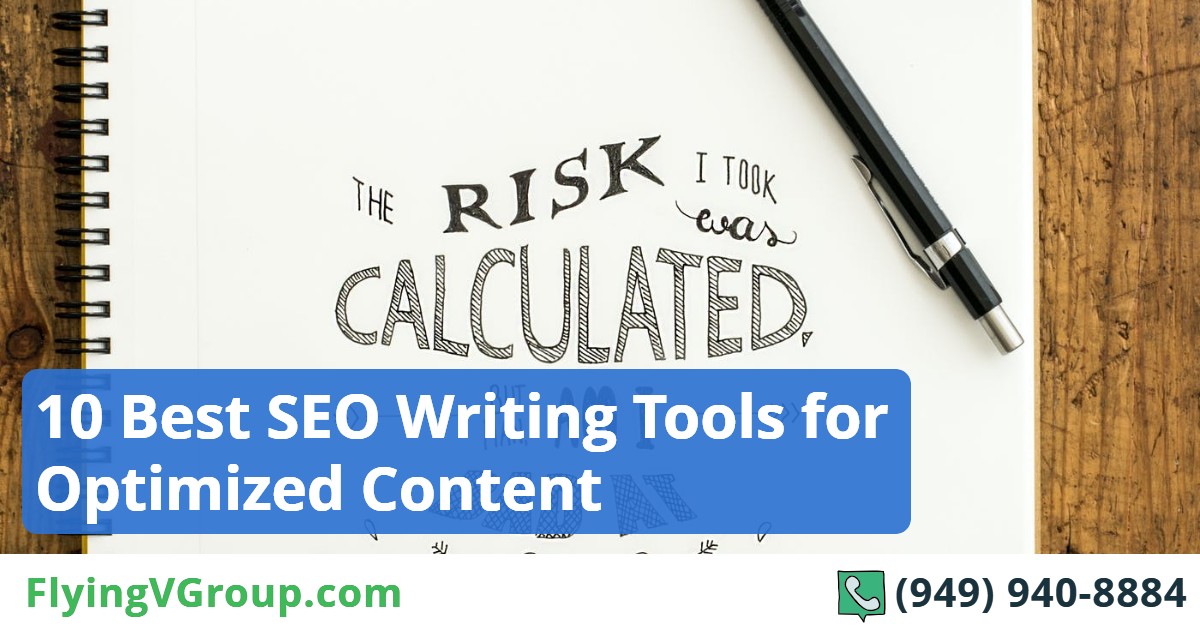 If you want to grow your business, you have to optimize your website to reach your target audience. If your business/brand/agency focuses on offering SEO services, then you must demonstrate that to potential clients through your website.
It won't make any sense if you claim to offer SEO services yet your website does not appear among the first pages in search engine results pages.
With that said, here are the top 10 website SEO mistakes you should avoid in 2021 and beyond.
Not having the right SEO roadmap (Not thinking ahead)
Not having a clear SEO roadmap is like setting up your SEO strategy to fail. Thinking ahead and having an SEO plan can make the difference between success and failure. Your strategy should be unique and well-thought-out to give you an edge over your competitors.
Ignoring technology and not investing in the right SEO tools
It is almost impossible to scale your business without investing in the right tools. Ideally, you should invest in tools such as keyword explorers, link builders, and domain analysis tools. The cost of not investing in technology can be too high to pay and it might impede your business growth, significantly.
Playing by the same rules by not varying your keyword phrases
If you want to scale your business through SEO or any other means, then you must change the way you play the game. Using generic keywords will only attract irrelevant traffic. You should explore new search terms and phrases, and use them smartly to build your clientele base.
Neglecting to write fresh, valuable content and expecting different results
When visitors come to your site, they are looking for solutions to their problems. With this in mind, you should ensure every page on your site has fresh, decent content that offers value to the reader. Failure to update your content will lead to increased bounce rates.
Not creating unique title tags and meta descriptions
Creating highly descriptive titles and metadata is not only good for SEO but also for brand awareness. Search engines use these tags and descriptions to rank your site and overall performance.
Not researching what your competitors are doing
For your business to grow and become better than your competitors, then you have to research what they are doing and do it better than them. This is what we call competitive analysis in SEO.
You should research the links, keywords, and content your competitors are using to come up with the best alternatives and beat them in their own game.
Focusing on link quantity over link quality
Stuffing your website with hundreds of poor-quality backlinks does not do justice to your SEO efforts. Instead, it damages the credibility of your website. It is a hundred times better to use one or two quality links from an authoritative site than use dozens of poor-quality directory links.
Sticking to the past by not optimizing for mobile
For your SEO strategy to succeed and for your business to grow, you need to keep up with the latest trends. Google and other major search engines are now using mobile-first indexing when ranking websites. Only websites that are mobile-friendly are more likely to appear on the first SERPs.
Not integrating SEO with other marketing channels
You must have a good understanding of how SEO works across other channels for you to succeed. In any case, SEO is now an integral part of digital marketing and you should measure its impact across all digital channels.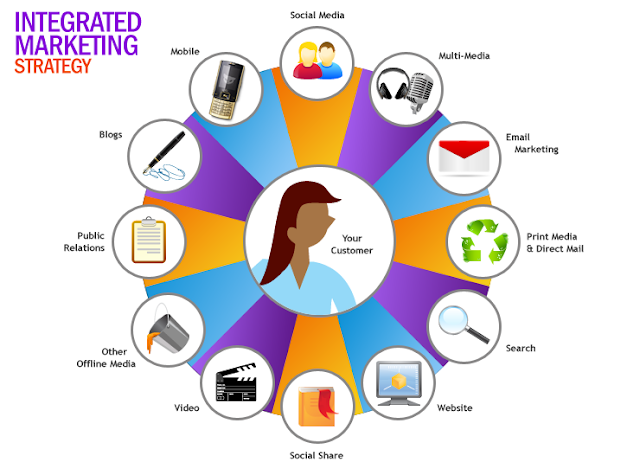 Outsourcing SEO to short-term contractors
There's nothing wrong with outsourcing SEO to short-term contractors. However, the problem is that hiring experts on short-term contracts will not give you a big competitive advantage since they will probably use the fast and easy approach to optimize your site.
Building your team or hiring experts in the long term means that you will be able to train them to give you the exact type of SEO services you need.
Now that you have this information, what next?
Well, scaling up your business from $0 to $1 million dollars is not an overnight task. You have to first change your mindset and get down to work using tried and tested strategies. SEO is one of the strategies that can help your business grow as long as you avoid the mistakes mentioned above.
We consistently place our clients at the top of search engine results to get more traffic and deals.
Need SEO help with vision, strategy, and execution? FlyingVGroup is a highly-skilled team of digital marketing experts who have succeeded in growing hundreds of businesses over the years.
"Use challenges to reassess your strategic progress" – Oscar Auliq-ice
SHARE THIS POST
Thank you so much for reading Top 10 Website SEO Mistakes to Avoid in 2021 (Insights on what works, what fails, and why). We really appreciate it! If you have any questions about our article, or can suggest any other topics you think we should explore, feel free to let us know.
Be sure to sign-up for our newsletter to receive monthly emails on all of the latest trends and happenings in the digital marketing space. You will also receive our FREE E-Book with the Amazing Marketing Tools for Powerful Business Growth. Sign-up below!
Also, if you received some value out of this article, please share with your friends or colleagues, or leave a comment/question below. We really appreciate you reading our blog and every share/comment means the world to us and allows us to continue producing valuable tools to help you grow your business!