Reading Time:
9
minutes
Are you a B2B company looking to get ahead of the competition?
Statistics reveal that users spend 26 percent more time on Twitter than other social media platforms.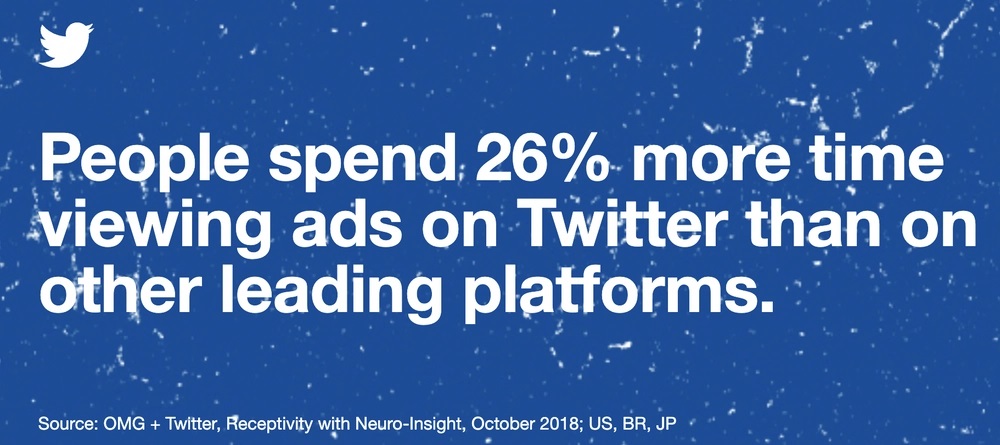 (Source: The Social Shepherd)
Twitter Automation may be the answer. As the leading micro-blogging platform, Twitter offers various tools to help you streamline your marketing efforts and generate more leads.
With the right strategy and Twitter automation tools, you can create personalized content, target the right customers, and boost engagement with your brand.
In this blog post, we'll explore the benefits of Twitter Automation and how it can help you better target and engage with potential customers.
Here's a quick outline before we proceed:
What is Twitter Ads Automation?
Top Reasons to Automate Your Twitter Ads
How to Set Up Twitter Ads Automation
Best Twitter Ads Automation Tools
Tips to Consider When Using Twitter Ads Automation
Read on to learn more about how Twitter Ads Automation can help you take your B2B campaigns to the next level.
What is Twitter Ads Automation?
Twitter Ads automation is a powerful tool for businesses to maximize their reach on the platform and drive conversions. It automates the manual process of creating, managing, and optimizing ads on Twitter.
By leveraging automated tools, B2B companies can quickly create customized ads and target the right audience.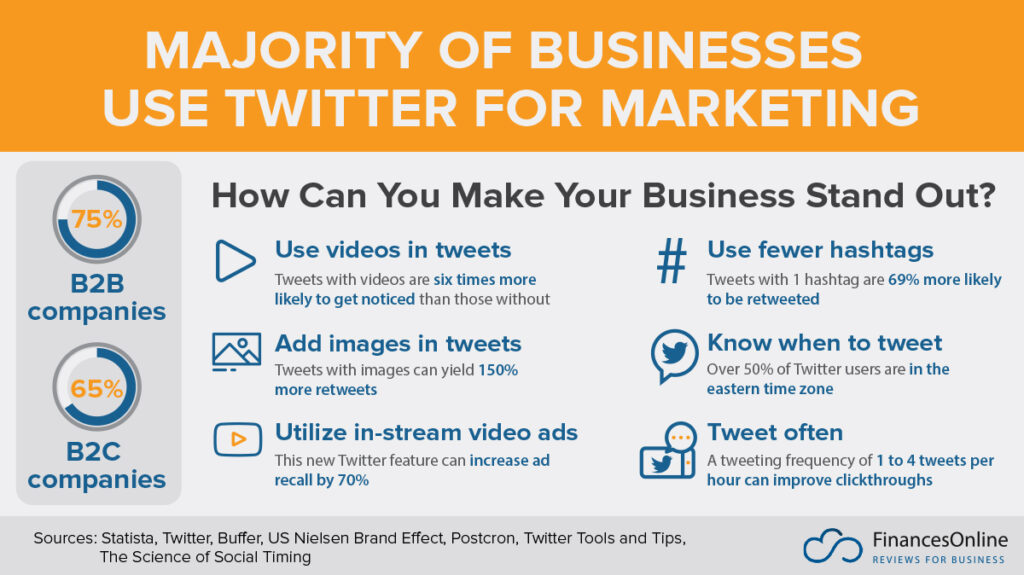 (Source: Finances Online)
Twitter automation also helps track performance metrics such as impressions, clicks, cost per click, etc. It allows businesses to adjust their ad campaigns in real-time to ensure maximum ROI.
Top Reasons to Automate Your Twitter Ads
Twitter Ads can be an incredibly effective marketing tool, but manually managing them can be tedious and time-consuming. Automating your Twitter Ads is the best way to ensure you get the most out of them while saving time and effort.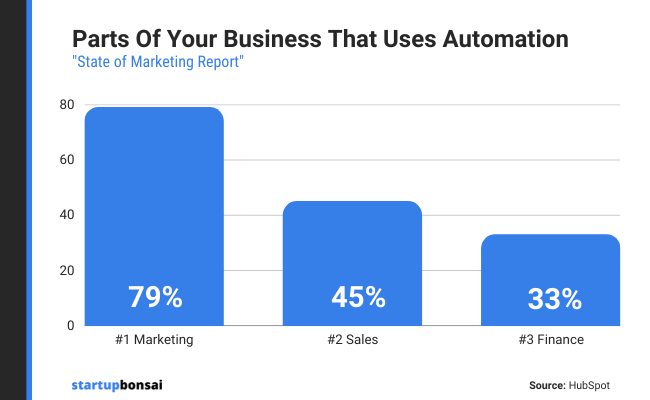 (Source: Startup Bonsai)
Let's show you the top 7 reasons to automate Twitter Ads.
1) Save Time
Automating your Twitter ads can be an invaluable time-saving tool for busy social media marketers. It allows you to set up Twitter campaigns and manage them in one centralized place, so you don't have to constantly log in to each platform to make changes or check results.
Twitter automation also helps you optimize your campaigns faster with data-driven insights that guide your decisions. You can also set up automated processes to ensure tasks like retargeting and responding to customer inquiries are always taken care of.
By automating your Twitter ads, you can spend less time on tedious manual tasks and more time creating high-impact Twitter campaigns that get results.
2) Get Better Results
Automating your Twitter ads can help you get better results in various ways. Automation allows you to set up campaigns and customize them for specific audiences, so you can target the people most likely to engage with your ads.
It also helps you create ad variations quickly and easily, which makes it easier to test different strategies and identify the best-performing ones. Twitter automation also makes it easy to monitor the performance of your Twitter campaigns and adjust them accordingly.
With Twitter automation, you save time and energy by streamlining the setup and managing of your Twitter ads.
3) Reach a Wider Audience
Automating your Twitter ads is a great way to reach a larger audience. With automated ads, you can set up targeting criteria to identify the right users for your Twitter campaigns, allowing you to reach a wider range of potential customers.
Twitter automated ads also help you stay on top of the latest trends and target relevant conversations in real time.
4) Optimize Your Ad Spend
Automating your Twitter ads can help you maximize your ad spend and optimize your marketing efforts. Twitter automation ensures your ads are targeted to the right audience, minimizing wasted clicks and impressions while reaching as many people as possible.
5) Test Different Ad Strategies
Automating your Twitter ads can help you test different ad strategies quickly and effectively. In addition, by automating the process, you can tweak small aspects of your ad campaigns without adjusting each ad manually.
It allows you to experiment and see which strategies perform best quickly.
6) Take Advantage of Real-time Insights
Automating your Twitter ads can help you take advantage of real-time insights by giving you access to data and analytics about your Twitter campaigns in a matter of seconds.
It allows you to make informed decisions quickly to adjust your ad strategy in response to market trends and customer feedback.
Automated Twitter ads make it easier for businesses to track their success and ROI and identify improvement areas.
How to Set Up Twitter Ads Automation
Are you ready to take your Twitter Ads campaigns to the next level? Automating Twitter Ads can help you optimize your campaigns and maximize your ad budget.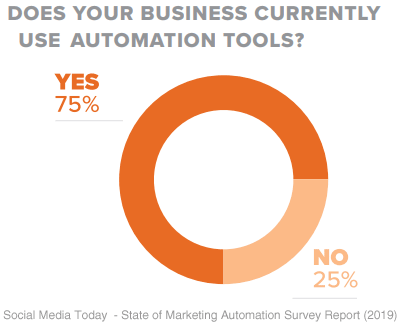 (Source: Email Monday)
We'll show you how to set up Twitter automation in 8 simple steps. So whether you're just getting started with Twitter Ads or looking for ways to improve your existing Twitter campaigns, we will provide all the information you need to get started.
Step One: Research Your Target Audience.
Researching your target audience is essential to setting up Twitter Ads automation. To start, begin by creating a profile of the ideal customer for your business. Consider their age range, location, interests, job titles, and other relevant details.
Once you have a general understanding of your target audience, you can use Twitter's search and analytics tools to help you refine your target audience and create campaigns tailored specifically for them.
Additionally, take advantage of insights from industry research or surveys to gain deeper insight into the needs and preferences of your potential customers.
Step Two: Choose Your Campaign Type
When setting up Twitter automation, there are several different campaign types to choose from. The most common are Promoted Accounts, Promoted Tweets, and Website Clicks or Conversions.
Depending on your business objectives, choose the campaign type that best suits your goals.
For instance, a Promoted Account might be the best choice to increase brand awareness. On the other hand, a Website Clicks or Conversions campaign will be the better option if you want to drive more website visits.
Step Three: Set Your Budget
Setting your budget for Twitter Automation is an important step in the process. To do this, decide on an amount you are comfortable spending per month and set a daily maximum budget for your ads.
After that, you can create individual ad campaigns with their budgets to stay within your overall limit. It will help you to keep track of your spending and ensure you don't overspend.
Step Four: Select Your Ad Format
There are several Twitter ad formats to reach potential customers, each with distinct benefits and drawbacks.
Promoted Tweets allow you to reach the widest audience, while Promoted Accounts are great for building your following. Video Ads are also a powerful way to get people's attention and share longer messages.
When choosing the right Twitter ads format for your business, you must consider your goals and objectives and the type of content you want to share.
Once you've narrowed down your choices, test out different Twitter ads formats to see which works best for you.
Step Five: Create Your Ad
Creating your ad is the fifth step in setting up Twitter Ads automation. First, decide on the type of ads you want to run, such as promoting a tweet or a website.
Next, set up your targeting preferences, such as location and keywords. Finally, write your ad copy and select the media you want to use.
Once all these steps are complete, your ad is ready to launch.
Step Six: Test, Test, Test
Testing your Twitter Ads automation is essential for ensuring the best results. Testing allows you to identify issues before launching campaigns and optimize the automation's performance.
Additionally, it can help you identify what is working best, so you can make informed decisions on future Twitter campaigns. So don't skip this important step—test, test, and test again!
Step Seven: Launch Your Campaign
Launching your Twitter campaign is the final step in setting up your automation. However, before taking the plunge, you want to ensure that your campaign and settings are configured correctly and that all your desired audiences are included.
Once you've made these checks, it's time to launch your campaign to generate leads and conversions for your business. All you have to do is click 'Launch Campaign,' and you're ready to go!
Step Eight: Monitor and Optimize
Monitoring and optimizing your Twitter Ads is essential for achieving the best results. To get started, review the performance metrics of your ad campaigns to identify any issues or opportunities for improvement.
Additionally, utilize the A/B testing feature to experiment with different targeting, messaging, or creative elements and measure their impact on performance.
Regularly monitoring and optimizing your Twitter Ads can ensure maximum success and achieve your desired results.
Best Twitter Ads Automation Tools
If you're a business owner, managing Twitter Ads campaigns can be a time-consuming task. But with the best Twitter automation tools, you can simplify the process and save time and money in the long run.
Let's walk you through six of the best Twitter automation tools to help you maximize your Twitter campaigns.
1) Hootsuite
Hootsuite is a powerful Twitter automation tool that enables users to manage campaigns, track performance, and optimize budgets across multiple Twitter accounts.
It also provides detailed analytics and reporting capabilities, helping users measure the success of their campaigns. In addition, Hootsuite's automation tools allow users to schedule posts in advance, freeing up time and resources for other tasks.
2) Sprout Social
Sprout Social is a powerful social media management tool designed to help you automate and optimize your Twitter Ads campaigns. It allows you to schedule posts, track performance metrics, monitor conversations, and collaborate with team members in one platform.
Sprout Social also helps you target relevant audiences, analyze results, and create custom reports to understand your Twitter Ads performance better.
3) Audiense
Audiense is a powerful Twitter automation tool that helps you maximize the potential of your Twitter Ads campaigns. It allows you to create and optimize Twitter campaigns, monitor and measure performance, and get real-time insights into how your audience engages with your ads.
With Audiense, you can target the right audience, track the performance of your campaigns, and optimize them for maximum effectiveness.
4) HubSpot
HubSpot is an all-in-one marketing platform that helps you automate Twitter Ads campaigns. It allows you to create, manage and optimize ads and analyze performance.
With HubSpot, you can easily set up and launch campaigns, track your results in real time, and make adjustments on the fly. It's a powerful tool for managing Twitter Ads campaigns, giving you the insights and control needed to reach the right audience and maximize ROI.
5) SocialOomph
SocialOomph is a Twitter automation tool that helps businesses save time and money by automatically posting ads and content to their Twitter accounts.
It also allows users to schedule tweets, track keywords, and monitor mentions and hashtags for increased engagement. Additionally, SocialOomph can track ads' performance and measure the campaigns' impact.
6) Buffer
Buffer is a powerful Twitter automation tool that helps marketers manage their campaigns more efficiently. It streamlines the scheduling and running of ads on Twitter by automatically setting up campaigns, tracking performance, and optimizing delivery times.
Buffer also provides insights and analytics to track ad results, enabling users to make data-driven decisions to improve their campaigns.
7) SocialPilot
SocialPilot is one of the powerful Twitter automation tools designed to help you manage your Twitter campaigns and get more out of your advertising budget.
It features an intuitive dashboard that helps you quickly and easily analyze the performance of your campaigns and allows you to schedule and publish posts automatically.
SocialPilot also offers advanced targeting options to maximize the reach of your ads and ensure you get the best results from your Twitter campaigns.
Tips to Consider When Using Twitter Ads Automation
Are you looking to streamline your Twitter Ads strategy?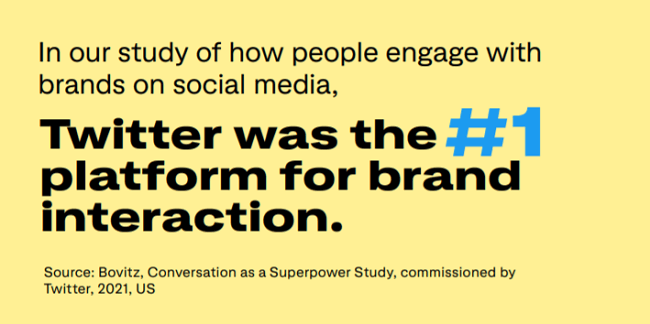 (Source: Blogging Wizard)
Automating your Twitter Ads can be a great way to save time and effort, but it's important to keep a few key tips in mind.
This section will cover seven key tips for automating your business's Twitter Ads strategy. From understanding the best Twitter automation tools available to optimize your campaigns, these tips will help ensure your automation efforts are successful.
Choose the right tools.
Set up a dedicated Twitter ads account.
Understand the types of Twitter ads.
Target your audience.
Create compelling ad copies.
Use eye-catching visuals.
Monitor and adjust your campaigns.
It's a Wrap!
Generating leads on social media can be tough.
Even with Twitter automation, you'll be fighting tooth and nail for attention on networks with billions of posts per day.
If you run ads on Twitter and your goal is increased leads for your business, it would make sense to hire a Twitter advertising agency that has already built up an audience, not somebody who has only been around for five minutes.
And that's where we come in!
At Flying V Group, we can help you reach your goals faster. We're a B2B Twitter advertising agency that does the heavy lifting for you. Contact us!