Reading Time:
6
minutes
If you're frustrated and searching for answers on how to improve domain rating, don't panic. Improving your domain name can be a daunting experience if you don't know where to look or what to do.  
And while it requires a little bit of skill, it also needs you to be motivated and dedicated to trying tried and tested methods that work.  
However, even with motivation, it will only be worthwhile if you implement the right techniques to improve your domain name. 
Fortunately, this piece aims to uncover and fit all the components of the puzzle together to help you know how you can improve your Domain Rating (DR) within a few weeks or months.  
But first, what is domain rating? Let's find out!
What is Domain Rating?
Domain Rating (DR) is a statistic used to evaluate a website's authority and impact online. It is a crucial aspect that search engines consider when figuring out how to rank a website in search results. 

The higher the Domain Rating, which is determined on a logarithmic scale from 0 to 100, the more reliable and trustworthy a website will likely be. The strength and number of backlinks pointing to the domain have the most impact on DR.
Backlinks act as endorsements from other trustworthy websites, proving that the data and material provided are reliable and essential. 
For website owners and digital marketers looking to increase their online exposure, draw organic traffic, and position themselves as an authority in their respective fields, understanding how to raise Domain ratings is essential.
The Impact of Domain Rating on Website Visibility and Traffic
If you want to increase website traffic or boost visibility, consider the effect of Domain Rating. Below are some of the benefits of domain rating you need to know:
• Search Engine Ranking: Google uses complex algorithms like Domain Rating to rank websites on results. If you can improve your DR, your website can rank higher. 
• Organic Traffic: If you can improve your Domain Rating, you can boost your organic traffic. Organic traffic will increase when readers click on content on the first page, which can happen when you improve your DR and rank higher.  
• Backlink: If your website has a higher Domain Rating, you will receive a lot of backlinks from massive websites, which signals that you have relevant and valuable content for the reader. 
• Competitive Edge: For those looking to out-compete their competitors, you must have a higher Domain Rating. This, together with significant and valuable content, will boost your website visibility and steer your ahead of your competitors.  
• Credibility and Trust: One way to stamp your authority within a specific niche and have loyal readers is to improve your Domain Rating. If you have a higher Domain Rating, then your website will be perceived to provide value.  
How To Improve Domain Rating: 7 Ways 
Growing your website presence or learning how to improve domain rating on search engines and stamping your authority in a specific niche can be a daunting experience if you need to understand the proper techniques to follow. Fortunately, this section will unveil all the juicy tips to boost your Domain Rating: 
1. Build Quality Backlinks
Using backlinks is a powerful way to improve your website's visibility. They are inbound links from other websites that direct readers to your domain. Backlinks are a clear getaway of perceived credibility and value your website offers. And so if you have more backlinks, you can improve your Domain Rating automatically.  
The only catch is creating engaging and quality content that's well-optimized. From there, you can reach out to credible and massive websites and share your interest in backlinks. Also, take guest posting seriously to get good backlinks.  
2. Create High-Quality Content
High-quality content is the backbone of improving your Domain Rating. Search engine rewards high-quality content with visibility to many users. For your content to be visible to a broader audience, it must tick all the relevant boxes and have a great SEO structure. 
It has to entertain and provide more than other content produced by people in your niche. Besides, high-quality content will earn you backlinks, boosting your Domain Rating. But you'll have to ensure you create content that doesn't look similar to your competitors. It has to be unique and have your imprint on it.  
Here is what you need to create high-quality content:
Original content.

Optimize content.

Use Infographics and other visual appeals.

Conduct conclusive research.

Understand the user intent.  

Check what competitors are doing but maintain originality.  
3. Optimize Your Website Structure
The whole user experience is improved by a well-structured, user-friendly website, which has a favorable impact on Domain Rating. Websites with easy-to-navigate menus, appropriate header tags, informative URLs, and straightforward site layouts are favored by search engines.
Ensure your website's navigation is simple and easy to use to optimize the structure. Use header tags (H1, H2, H3, etc.) to organize your material correctly. To help search engines successfully index your sites, try creating URLs that are descriptive and keyword-rich.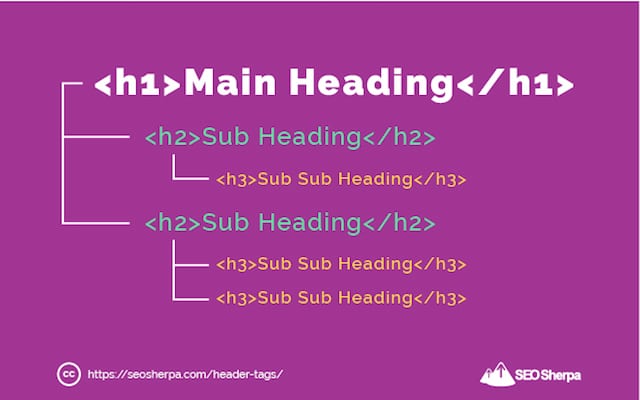 Check these unique tips to optimize your website structure:
Use internal and external links.

Implement user-friendly URLs.

Break down the content into readable sections.

Try heading tags.

Use schema markup.
4. Regularly Audit Your Website
Your website is your gold mine to improve your Domain Rating. As such, you must audit it and see what you can regularly enhance. 
For instance, check on broken links or other factors affecting your website's visibility and lower rating. If you can deal with broken links and other complications, you'll manage to maintain your Domain Rating.  
Conduct thorough website audits using tools like Google Search Console, Bing Webmaster Tools, and external SEO auditing software. Using these tools, you may identify areas that need improvement, which provides insights into technical problems, crawl mistakes, and other performance indicators.
5. Build a Strong Social Media Presence
Do you have a significant social media presence? If you need help finding a way to make it happen. Having an effective social media presence will positively impact your Domain. This will occur by driving traffic to your site and boosting brand visibility. That means you must be available on all social media platforms and engage with your audience.  
While interacting with your audience on social media, you need to share quality content that's valuable and has a rich background. 
You can also ensure you run polls to make it an interactive session where nobody feels left out. If you nail this method, you will grow your following without even knowing. 
However, you must avoid controversial topics that might elicit mixed reactions and make you lose followers. In no time, you will manage to boost your social media presence and improve your Domain Rating.  
Tips for building a solid social media presence: 
Define your goals.

Identify the right platforms—Twitter, Instagram, or Facebook. 

Collaborate with influencers and other brands.

Interact with the audience.  
6. The Role of Guest Posting
Guest posting is another creative way to stamp your authority in the online market. It's a great way to put your content out there on reputable websites and gain the attraction and attention your content and website need. 
You must identify popular websites with a massive following that allows guest posts. From there, you need to tailor good pieces they can't resist to help in your discovery. This way, you will improve your Domain Rating with the number of people discovering your content.  
Most importantly, you need to pick websites doing well in your niche. There is no point in guest posting to general websites or sites dealing with a different niche.  For example, you must find websites dealing only with finance guest posts in the finance industry. That way, you will improve your Domain rating and reach the targeted audience.  
7. Be Patient and Consistent
Boosting your domain rating doesn't happen overnight. It takes time, patience, and consistency to hit the heights you plan to reach before you learn how to improve domain rating. This is because it takes search engines much time to authenticate your content as one of the best performing. The major problem most creators do is thy start off positively and then stop when things dont go their way.  
So, you must produce high-quality, optimized content that readers cannot resist. On top of that, you also need to find great opportunities to secure backlink deals from quality websites which will help boost your online presence. If you can produce high-quality pieces and back them up with backlinks and consistency, you will improve your Domain Rating quickly.  
Conclusion
The process of how to improve domain rating is diverse and involves a variety of tactics. Increase the authority and exposure of your website by constructing quality backlinks, producing excellent content, optimizing the structure of your website, doing routine audits, developing a solid social media presence, using guest blogging, and being persistent and patient. 
Consider working with Flying V Group if you want knowledgeable direction and professional support in enhancing domain rating and implementing digital marketing ideas. 
We are a recognized company specializing in helping companies and websites succeed online by providing specialized solutions to raise domain authority, increase website traffic, and achieve long-term growth. Improve your online presence with the help of Flying V Group, and you'll notice a big difference in the domain rating of your site.