Reading Time:
8
minutes
SEO content services and creation is the gateway to establishing authority in finance, converting prospects into customers, retaining them, and making your brand stand out. 
That means you must churn out high-quality content and ensure you have active and converting publishing schedules. 
Sounds easy, right? But all these are easier said than done. 
Before assembling and generating quality content that will resonate with the targeted audience, you must ensure the topic generation, research and analysis, copywriting, visual creation, and publishing are spot on.  
While dealing with all these moving parts, including sending it to targeted outreach, email, or social media, might seem daunting, there is a way out. 
In this guide, you'll learn all the nitty gritty about how you can use SEO for finance using 9 indispensable tips. 
Sounds good? Let's get started!
1. Understanding Your Audience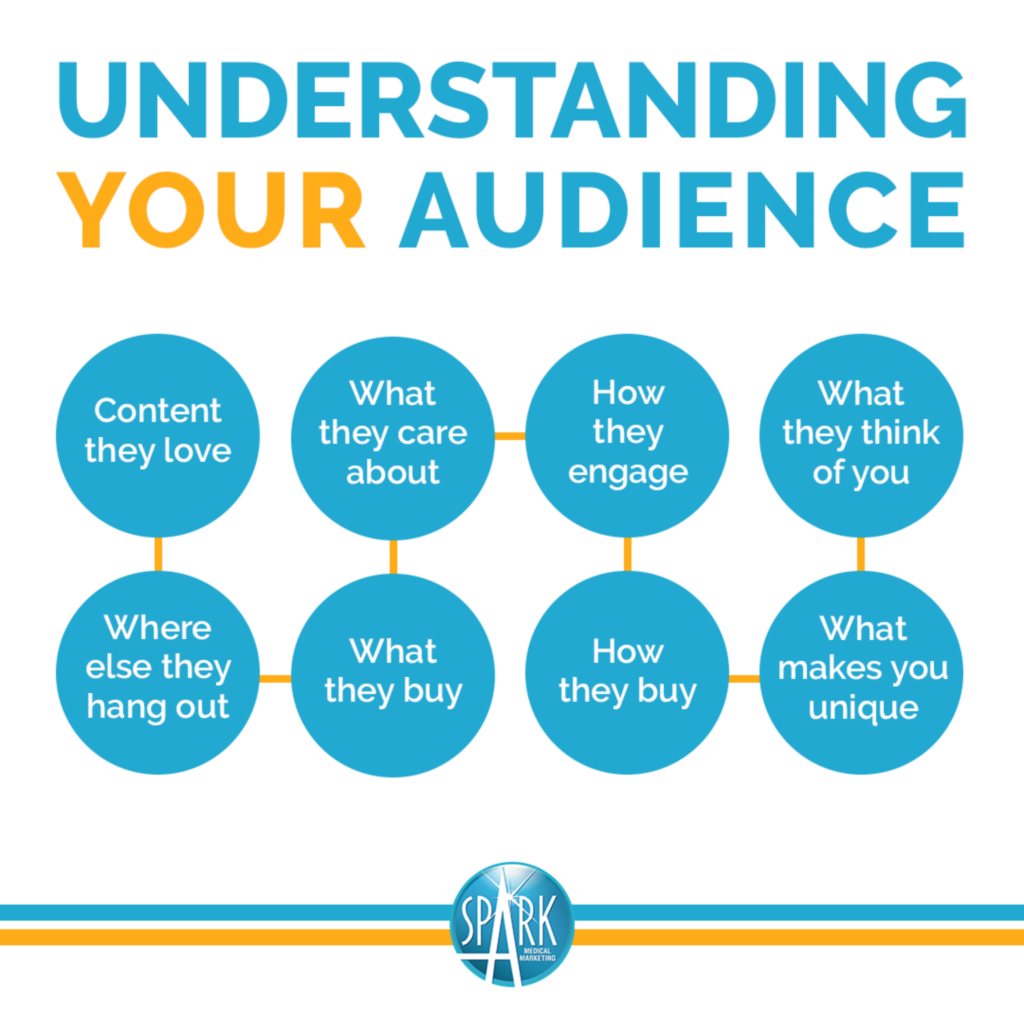 Understanding your targeted audience will help you service their needs and bond with them for easier retention. 
First impression is significant and can make or break your content creation strategy. With that, you need to ask yourself who you're targeting and how you can cater to their needs.  
Ideally, this should be where you take the most time in your SEO content creation strategy to understand your audience's problems and how you will solve them through your content.  
How to Research and Understand Your Audience's Needs
While you now know the significance of understanding your targeted audience, it's equally essential to know how to conduct research and your audience's exact needs. Here are a few methods you can implement to make this method a success:
• Conduct social media analysis: Using social media to determine your target audience's needs will help you gather valuable insights.
• Do polls and surveys: You can also gather quantitative data by running polls. This will help you know what your targeted audience wants.
• Website analysis: You'll need to use tools like Google Analytics to know which posts your audience resonates with.
• Keyword research: You can also conduct keyword research on the trending financial phrases and topics that receive the most attention from a wider audience.
• Competitor analysis: Sometimes, you only need to tap into your competitor's data and see what works for them best. From there, you can find ways to make it better to fit your targeted audience.  
2. Keeping Up With Financial Trends
The financial world constantly changes, and new trends and sequences are discovered daily. As such, you need to stay up to date with every content development that might be useful to reach a wider audience.  
And if you don't know where to start? You can start by subscribing to competitors' newsletters and publications, capitalizing on social media monitoring tools, and more. Once you have identified an emerging trend, you must react quickly and implement it before it becomes outdated.  
Methods to Keep Up With These Trends
Keeping up with trends can sometimes be exhausting, but not if you have the methods below, which will give you an edge over your competitors. Here are the ways you can use it:
• Identify newsletter: The first step to following trends is identifying helpful newsletters in the same field and capitalizing on them. From there, you'll be able to know the latest updates and trends you can use to your advantage.
• Social media monitoring: Implement strategies on social media platforms like Reddit, Twitter, or LinkedIn to find out what's trending and outdated.
• Financial webinars and conferences: You must always be available at financial webinars and seminars to gain greater insight into the financial world and its changes.
• Webcasts and podcasts: Another way to keep up with trends is always listening to financial webcasts and podcasts to be ahead.  
3. Making Complex Financial Topics Understandable
Some content creators have a million-dollar idea but can't present it to the targeted audience in an understandable format. The result? They get blanked within seconds, and the prospects never return. 
You need to make your financial content easily understandable to avoid this situation.  Ensure you break down all complex topics into little and coherent sections. That way, your targeted audience will find it easy to access what they need from your content creation expertise.  
Techniques to Make Financial Information More Digestible
Below are a few ways you can implement to ensure financial information is easily digestible. Note that you will have to try most of these methods, if not all, to ensure you see a difference in your financial content strategy:
• Real-life examples: One of the best ways to connect with an audience is by using real-life examples which they can resonate with.  You can break down complex topics with real-life examples to help your audience understand better.
• Visual aids: To convey your message effectively, use visual aids like graphs and charts to get the message more clearly.
• Consistent tone: Always use the same tone throughout the content to avoid confusing your targeted audience.
• Answer FAQs: Discover the commonly asked question and implement it in your SEO content services.  
4. Use of Data and Statistics
Another exciting factor you need to consider in financial content creation is the use of data and statistics. This is evidence of what you're talking about; your audience will understand you better.  
It also helps build trust, and your audience can confirm where the information you're trying to convey is coming from.  Nonetheless, the data should be presented in a clear and appealing format.  
How to Effectively Use Them Without Overwhelming Readers
Implementing data and statistics in your content is one way to improve your SEO for finance content and reach a larger audience. Below is how you can incorporate it into your plan:
• Summarise: The whole point of using visual appeals to convey your message is that it is easily understandable. That calls on you to summarise and break down the data and statistics into small and essential sections.
• Engage with the audience: You can have interactive sessions by running polls on your presented data.
•Provide context: Every time you use data and statistics, you must back it up with a short explanation.
• Clear visuals: Avoid using visuals that are hard to read and understand.  
5. Incorporating Visuals
Breaking down and understanding financial content can be a nightmare if you're new to the field. So to help people know what you're talking about, you need to incorporate visuals to reduce the burden. 
This can be done through diagrams and infographics, making reading and grasping appealing and exciting.  However, you need to use visuals carefully and ensure they support the message you're trying to put across to your audience.  
Tips for Using Visuals to Enhance Understanding
Visuals are integral to content creation that can transform your marketing campaign when used wisely in SEO content services. And while it's a precise gate pass to good content and interaction, there are a few tips you must get suitable to enjoy its full potential. Here is what you need to know:
• Pick the proper format: You must always ensure that your content matches. That means going for the correct design that fits the purpose of the content.
• Highlight points: If you need to put an important message, you can highlight it to be more visible.
• Ensure visual-only compliments: Visuals should not be the core of your financial content. It should only complement or supplement the rich information you have delivered.  
6. Providing Actionable Advice
Generating great content is helpful but not as much as actionable advice. As a result, readers will always lean toward actionable advice they can implement in their financial situation. One way to achieve this is by offering a step-by-step process that readers can follow and see success.  
Additionally, you need to distinguish each problem and have their solution separately. This makes it easier for readers to follow and know what they must do at every stage. And finally, you can back up your advice by incorporating real-life experiences.
These are some of the actionable advice you need to distinguish in the financial world:
Managing debt.

Retirement plan.

Building an emergency fund. 
Ways to Provide Practical and Actionable Financial Advice
Actionable advice can go a long way in transforming the life of your readers. But how do you do it? Let's find out:
• Customization: Ensure you customize your actionable advice to the topic you're addressing.
• Step-by-step techniques: If you're dealing with complex financial matters, it will be best to break it down with step-by-step guides.

• Risk management: You must provide readers with benefits and risks that might accrue from your advice.

• Measuring progress: Ensure you reveal to readers how they can track their progress and what they might have to change at every stage.
7. Ensuring Accuracy and Credibility
When dealing in SEO for finance, accuracy, and credibility is the bond between you and your targeted audience. Every point you highlight needs to make sense and be accurate to provide value to the reader.  You must double-check and do comprehensive research before publishing your content.  
Avoid making claims you cannot back up with facts, research, and data. Also, share both sides of the story to avoid conflict of interest. This will help you maintain your reputation and trust among your audience.  
Measures to Ensure the Reliability of Your Content
Credibility and accuracy are what will keep readers coming back for more posts. Below is how you can build and uphold credibility:
• Cite reference: Anytime you make claims, you must back it up with where you found it.
• Verify: Double-check that your source is authentic before you put out a study.
• Expert review: Find an expert to review your content before you publish it to your audience.  
8. Optimizing for SEO
For your financial content to be seen by more people and to be more visible, search engine optimization (SEO) is crucial. Find pertinent keywords that are popular with your intended audience and organically include them in your article. 
To persuade searchers to click on your material, utilize exciting and evocative meta titles and descriptions. Focus on producing high-quality, shareable material since this will also draw connections from credible websites and help your SEO efforts.
Tips for Optimizing Finance Content for SEO
While you can optimize your content with SEO strategy in numerous ways, only a few are efficient and produce results. Here are a few of them:
• Keyword research: You must tap into tools like SEMrush and Google Keyword Planner for high-traffic keywords.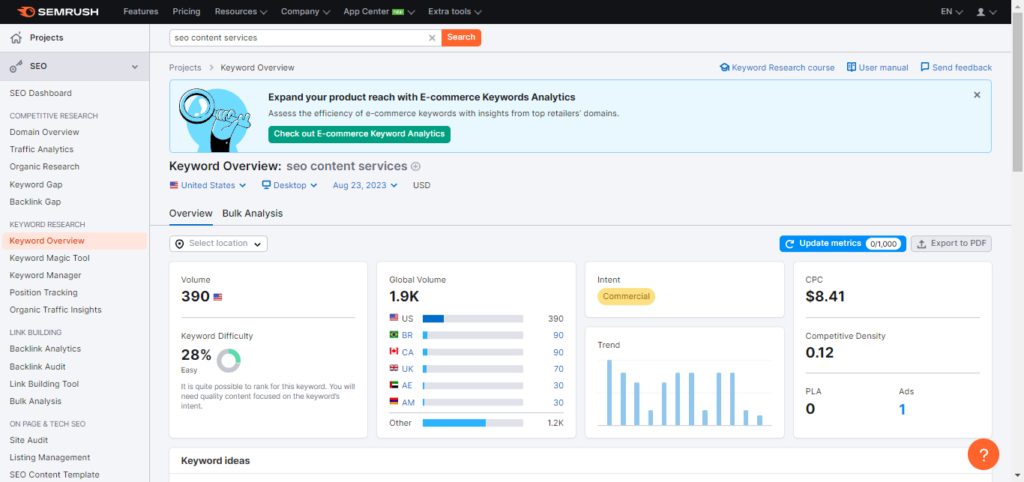 • User Intent: The first step to SEO optimization is understanding the user intent. From there on, you can continue with your research and content production.
• Linking: You need to know when and where to insert internal and external links in your financial content.
• Monitor analytics: Regularly monitor website analytics to assess the performance of each financial content you produce.
9. Update Your Content
Finance is a fast-paced industry that constantly changes, especially if you provide SEO content services. That means you must often update your content to ensure it's still relevant and accurate. You must also update your content because search engines react well to fresh, exciting, and informative content.  
Keep up with financial trends and advancements to successfully update your material. When making updates, clearly mark the changes so that recurring readers can quickly identify the brand-new content. 
How to do a Content Update that Gets Results
You can use a few ways to update your content to ensure they maintain its value on search engines. Here is what you need to know:
• Check broken links: You need to see if all links in your financial content are still functional and fix where needed.
• Reoptimize: To reflect the new content, review and update the metadata, title tags, and meta descriptions.
• Promote: Once you have made significant changes to your content, you must promote it on social media platforms to reach a wider audience. 
• Keyword change: Conduct new keyword research to see the latest keywords you can use. 
Hire This Orange County Agency For SEO Content Services 
If you're an Orange County business owner and need quality SEO content service for your financial content, Flying V Group is your best option. Our large, experienced team will transform your marketing strategies within the required time.  
Flying V Group agency has you covered in web design, social media marketing, content creation, pay-per-click services, and SEO. With its customer focus, it's the best place to get tangible results and visible ROI. So take a chance today and transform your marketing strategy.  
Conclusion
And there you have it, our top 9 pics for content creation in finance you can implement in SEO content services that will change your marketing campaign. With these great and valuable suggestions, you can churn out quality content that will stick with readers for years.  
It all comes down to implementing all these steps and practicing your skill set. However, if you want to speed up the process, contact us at the Flying V Group today.