Reading Time:
9
minutes
Stuck on how to improve your Twitter marketing efforts?
According to Statista, Twitter has over 329 million users worldwide, a number that is projected to increase to 335 by 2023 and 340.2 by 2024.
Twitter has become one of the most powerful platforms on the Internet in recent years, becoming the place where news breaks and trends start.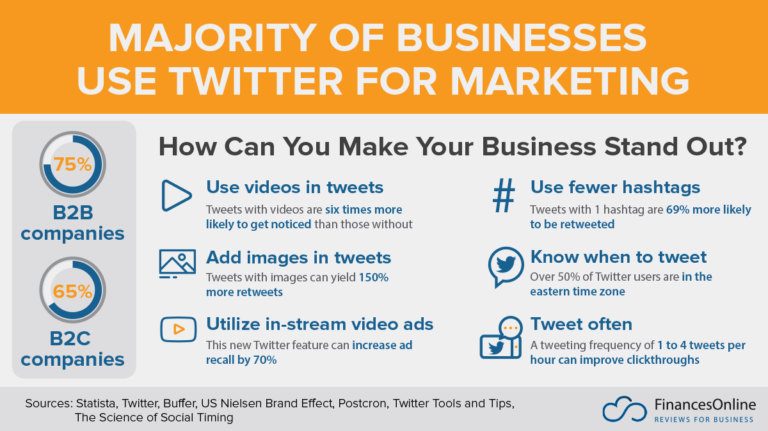 (Source: Finances Online)
With so many businesses choosing Twitter as their platform of choice to market their product or service, you must understand what makes a good Twitter marketing agency, how to choose one, and what they can do for your business.
With this guide, you'll have no problem finding that agency. Here's a sneak-peak of what we'll cover:
What Is a Twitter Marketing Agency and What Do They Do?
How Can a Twitter Marketing Agency Help Your Business?
10 Benefits of Using a Twitter Marketing Agency
How to Find the Best Twitter Marketing Agency for Your Business
The Cost of Using a Twitter Marketing Agency
10 Tips for Getting the Most Out of Your Twitter Marketing Agency
Read on to learn more!
What Is a Twitter Marketing Agency and What Do They Do?
A Twitter marketing agency is a company that specializes in promoting brands and products on Twitter. They can also provide other social media marketing services, such as Facebook and Instagram marketing.
These companies often provide a full range of Twitter marketing services, including social media strategy, content creation, video production and distribution, website design and development, SEO, email marketing, analytics, and more.
How Can a Twitter Marketing Agency Help Your Business?
A Twitter marketing agency can be valuable for companies looking to increase their social media following. With a professional's help, your company can reach a new audience and create an authentic dialogue with your followers.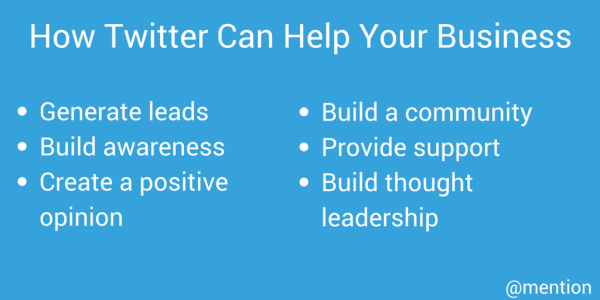 (Source: Business2Community)
Below are 8 ways that a Twitter marketing agency can help your business.
Twitter marketing agencies specialize in delivering quality content to target audiences.
They offer tools to measure the success of your Twitter marketing campaigns so you know what is working and what isn't.
They advise how to use hashtags, create visuals, and find influencers to maximize exposure on social media.
Their expertise could lead to more leads or sales.
They'll guide you on how to tweet appropriately.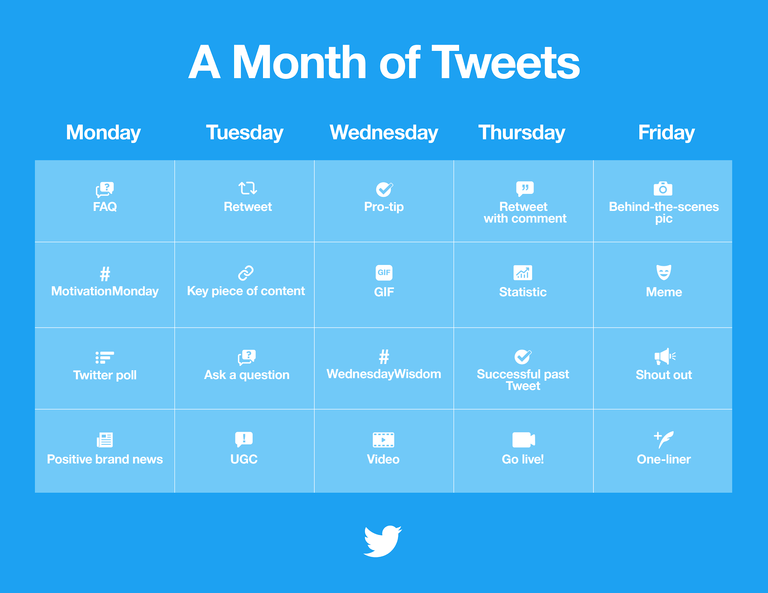 (Source: Twitter Business)
And they'll work hard to stay on top of all Twitter updates so that your tweets don't get buried in the timeline.
The best part? When it comes to time for an audit, they have all of the necessary resources at their fingertips.
Lastly, because many Twitter advertising agencies do other types of social media management, you won't need to hire another company just for this function.
10 Benefits of Using a Twitter Marketing Agency
Marketing on Twitter can be difficult if you're doing it yourself or have limited resources. Fortunately, there are Twitter advertising agencies to help you, providing you with numerous benefits.
Here are the top 10 benefits of using a Twitter marketing agency:
1. Quality Tweets
A good Twitter advertising agency can help you design high-quality tweets that increase brand awareness, generate new leads, and boost traffic.
Even if you're not an active Twitter user, you must use a social media platform like Twitter for your business.
2. Social Media Integration
When you work with a Twitter marketing agency, you'll often have access to your dedicated social media person.
While it can be tempting to handle all your social media yourself (after all, that way, you can post when you want), it's important to remember that an integral part of any successful campaign is consistency.
Having an expert on board ensures that your message stays consistent across all platforms.
3. A Strong Brand Presence
A strong presence on social media is vital for any business owner. It doesn't matter how amazing your product or service is if no one knows about it. And that's where a Twitter advertising agency comes in handy.
They can help boost your brand, raise awareness and take care of other social media needs. A good online marketing company will provide you with a team to manage these needs so you can focus on running your business and creating more value for your customers.
4. Transparency in Advertising
It's important to remember that everything you post on social media reflects on your business, so be sure not to let exaggeration run amok.
Customers don't like it when companies misrepresent their products or services, and they certainly don't like it when businesses stretch facts in their advertising.
Transparency is imperative to effective marketing. So don't shy away from sharing information—make sure it's good information.
5. Greater Exposure
While you may be a marketing expert and have a firm handle on how to build traffic, if your goal is getting exposure for your business, hiring a Twitter advertising agency can help.
Twitter advertising agencies focus on exposure and, with that in mind, will create content for you that's tailored to promote your brand in front of more people.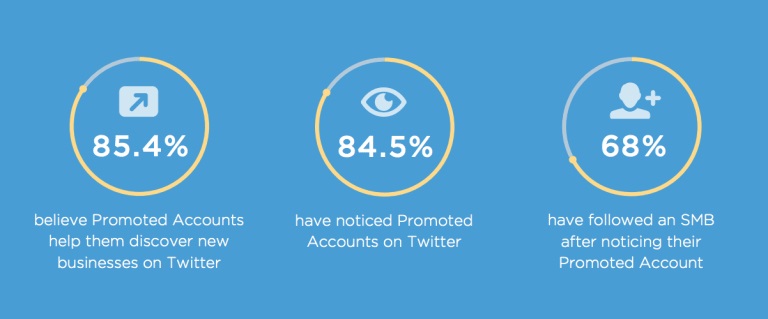 (Source: Venture Harbour)
Ultimately, these professionals understand what it takes to garner attention and give your Twitter account greater exposure.
6. Better Engagement
When you're marketing on Twitter with your account, you have full control over what content gets posted and when; however, you can only target your audience as effectively as you've segmented it.
A Twitter marketing agency does better at generating and maintaining a segmented following for your business than even the most diligent marketer could alone.
7. Build Trust with Followers
Twitter marketing agencies constantly interact with your followers to build trust and communicate your brand's mission.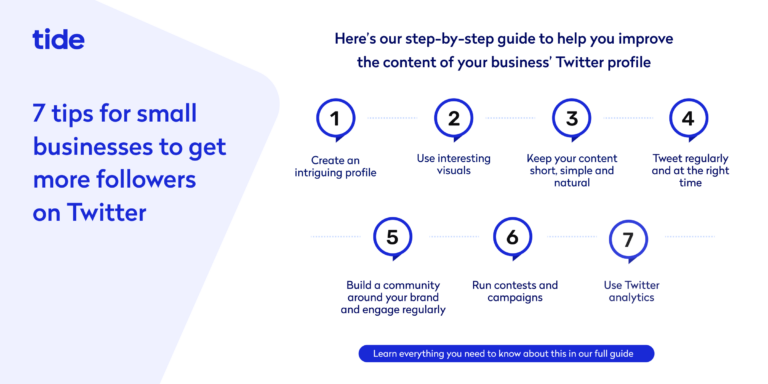 (Source: Tide)
Twitter is a behind-the-scenes platform, so you need to hire a Twitter advertising agency to represent your organization online and offline.
A Twitter advertising agency will constantly communicate with your followers across Twitter, Facebook, Pinterest, and all other forms of social media.
8. Cost-effective Ways to Promote your Business on Twitter
A Twitter marketing agency can promote your business on Twitter using cost-effective ways. The agency's methods to promote businesses on Twitter are more efficient than other promotional strategies.
9. Great Customer Service
Twitter advertising agencies can guarantee great customer service by employing a team of experts who work with your company to set up an account, train you on how to use it, and manage your Twitter account.
Having an experienced and professional Twitter agency also helps you navigate any issues that might arise and respond to them immediately.
10. Maximize your Reach through Hashtags
Hashtags provide a great opportunity to boost your reach to targeted users. For example, a Twitter marketing agency can use hashtags to get your tweets in front of more eyes.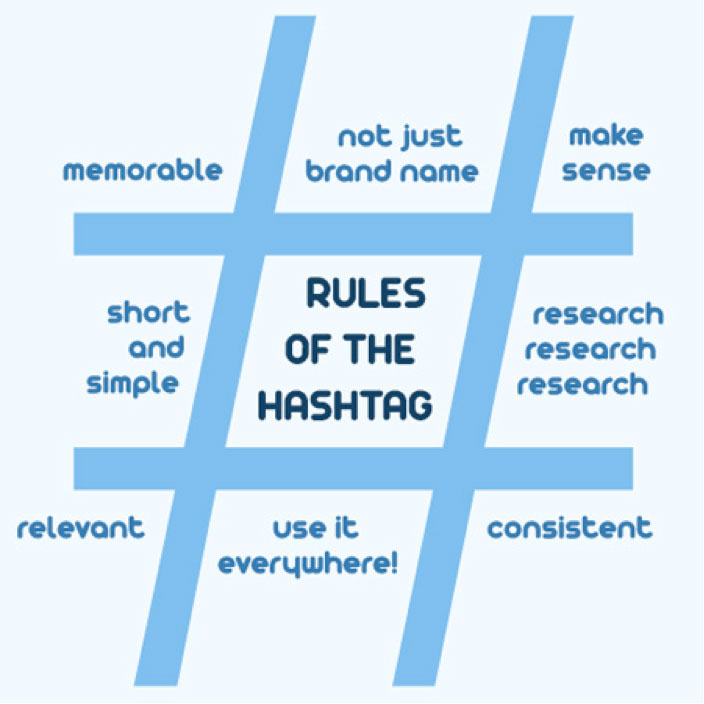 (Source: Oktopost)
By including popular hashtags, you maximize your reach and make it more likely that people will see your tweet.  The trick is choosing hashtags that are relevant to your industry or product. And don't just stick with one; use several relevant hashtags for every post.
If you want to know which ones are most effective for your brand, ask a Twitter agency for advice on how best to include them in each post.
How to Find the Best Twitter Marketing Agency for Your Business
Knowing where to start when you're looking to grow your social media presence and build customer relationships online can be hard.
The world of social media marketing agencies and Twitter marketing specialists is quickly becoming crowded, with plenty of options for businesses to choose from.
To help you find the best Twitter marketing agency for your business, we've put together a list of our top 8 tips on how to find the perfect fit for your needs.
1. Check the Customer Reviews
Checking customer reviews is a good way to get an idea of how the company operates.
The best agencies will have testimonials and reviews, which you should read to see how they work and if they are legit. If they don't have any positive feedback, it's probably a good idea to stay away from them.
2. Look at their Twitter Marketing Case Studies
If a Twitter marketing company is going to suggest they can help you improve your business, they should show some proof.
A portfolio of case studies is a great way to determine how well an agency knows Twitter. Look at their Twitter marketing case studies to find out what strategies they use and how successful they have been.
3. Check their Website
It's important to check the Twitter agency's website, as it will give you an idea of what they're all about.
A quick scan should tell you whether they provide quality Twitter marketing services, how many clients they work with (and their location), and what business model they follow.
If a potential Twitter marketing company is selling itself short by having little information on its website, it could indicate other issues that make them less desirable.
4. Speak with Them Over the Phone
Speaking with your potential Twitter marketing agency over the phone is important because it is easier to pick up on their personality and interests from a phone call. You can get a better idea of whether or not they will be a good fit for you.
Moreover, since you are looking at different options, it may seem like there is no harm in asking them some questions over the phone before deciding if you should move forward with one company or another.
5. Ask Them about their Working Hours
It is very important to ask them about their working hours. Even though you have read their website and know that they are open from 9 am to 6 pm every day of the week, you can never be sure what happens if they encounter a problem or how quickly they will be able to reply.
6. What Experience do They have in your Industry?
It is important to ask the Twitter marketing company what experience they have in your Industry. If they have worked in your industry, they will know what you want from your Twitter marketing. It will ensure you get the perfect Twitter marketing campaigns for your business every time.
If not, then it may be worth looking at another agency as their understanding of what works within your industry and with potential customers could be limited.
7. Who will be Handling your Campaign?
The reality of working with a Twitter marketing agency is that it is just like any other relationship. There will be ups and downs, issues, and sometimes you'll not see eye-to-eye.
The most important thing is to know who handles your Twitter marketing campaigns and if you can connect with them directly.
How would they expect to handle things when something goes wrong if there isn't one?
8. How Much will it Cost You?
Knowing how much you will spend on a campaign or project before it begins can help you make informed decisions about your business and marketing strategy.
The last thing you want is to commit thousands of dollars to a Twitter marketing campaign only to see mediocre results. The cost of running the campaign is important because it will give you realistic expectations about possible results for your business.
The Cost of Using a Twitter Marketing Agency
The average cost of Twitter advertising agencies is generally between $500 and $1,500 per month. They may charge some larger businesses more while others charge smaller businesses less.
However, most businesses will probably pay between $750 and $1,000 per month on average, with more experienced companies paying more than that.
10 Tips for Getting the Most Out of Your Twitter Marketing Agency
When you hire a Twitter marketing agency, they will help you create an effective Twitter marketing strategy.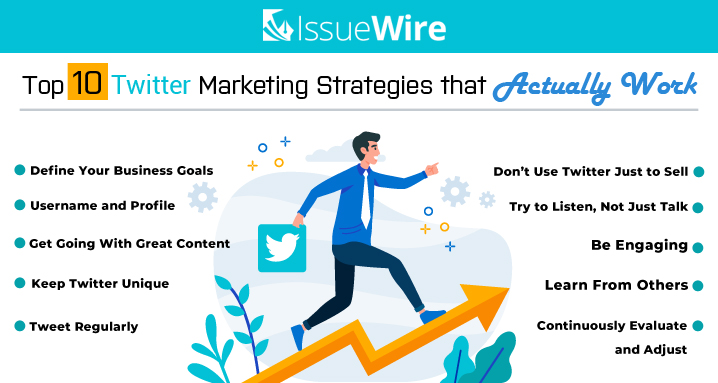 (Source: Issue Wire)
In addition, your agency will be able to analyze your competitors' strategies and implement new ideas to improve your content and get the most out of your social media presence.
Here are 10 tips for getting the most out of hiring a Twitter marketing agency.
Be realistic about what you need from your Twitter marketing campaigns.
Pick a firm with experienced marketers who understand where you want to go with your Twitter marketing campaigns.
Choose a firm that has been in business for at least five years or has more than five employees so that it can offer more specialized Twitter marketing services.
Ensure the Twitter marketing agency offers coaching on best practices and implementation plans.
Find one with clients in similar industries so they can relate better to your needs.
Find one that is willing to work within your budget parameters.
Ask them if they have experience working with other companies just like yours before making a final decision.
Please research what other people think about their Twitter marketing services through social media channels or online reviews.
Ask if they guarantee their work, so you know what type of service you'll receive.
Confirm all expectations during the initial meeting.
There are many different types of firms regarding Twitter marketing agencies, but not all are created equal. Therefore, make sure you do your homework beforehand and find one that will meet all of your needs.
Our Work Here is Done. The Next Step is Up to You!
Would you like to grow your Twitter account and connect with more of your target audience? If so, you've probably found yourself on a never-ending hunt for a Twitter marketing agency.
Don't waste your time looking elsewhere! The Flying V Group knows all there is to know when it comes to Twitter Ads.
We're industry veterans who understand how social media marketing works as a whole and specialize in helping clients find success with their own Twitter marketing campaigns. Don't miss out on connecting with more potential customers. Contact us today.