Reading Time:
10
minutes
Are you looking for the best ways to increase your social media ROI in 2023? While Clubhouse has been a popular platform of late, other emerging social media platforms could provide business owners with a greater return on investment.
Clubhouse has allowed entrepreneurs to connect with their audience more personally on social media, but the platform is quickly becoming saturated. It is also limited to only audio conversations, so it cannot be used to post images or videos.
In this article, we'll look at the emerging social media platforms in 2023 that are clubhouse alternatives. We believe they will drive growth and engagement and how business owners can use them to their advantage.
1. Discord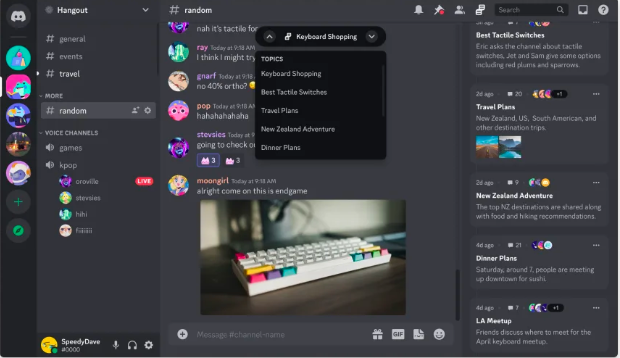 Discord is an all-in-one voice and text chat platform for gamers, streamers, and other communities. It's free to use and provides a vast range of features, including:
Real-time voice chat,

Text-based channels,

File sharing,

Video and screen sharing capabilities,

Custom bots for automating tasks and much more.
Benefits of Using Discord as an Emerging Social Media Platform
Did you know that every day on Discord, there are 4 billion minutes worth of communication, and 963 million messages sent? That is how popular Discord is. 
Discord gives businesses a better return on investment than Clubhouse, as it's more versatile and offers a broader range of features. Unlike Clubhouse, which is limited to audio conversations between members, Discord allows businesses to engage with their audience in multiple ways.
With Discord's video and screen-sharing capabilities, businesses can present live demos or product tutorials to engage their audience better. Discord also allows businesses to create custom bots to automate tasks such as scheduling events, adding content to chatrooms, and more.
This Clubhouse alternative also allows businesses to create private or public servers for members, allowing them to customize their communities. This helps businesses better target and engage with their ideal audience in a more intimate setting than what's available on other social networks.
Tips for building a presence on Discord
Follow these tips to get started with Discord and maximize your business's presence:
Invite people to join your Discord server

– Send out invites to your existing customer base, and start building relationships with potential customers.

Create channels dedicated to different topics

– Give your server structure by creating dedicated channels for different topics.

Use bots to automate tasks

– Bots are a great way to save time and make managing your server easier.

Engage with members

– Encourage discussion by asking questions, sharing content, and inviting people to join conversations.

Use Discord's video and screen-sharing capabilities

– Share product demos and tutorials with your audience to engage them better.

Monitor the server

– Ensure you're keeping up with what's happening in your server by monitoring conversations and moderating when necessary.

Leverage analytics

– Use Discord's insights to see how your server performs and identify improvement areas.
By following these tips, you'll be able to make the most of Discord and build a thriving community that engages your customers and strengthens your brand.
2. TikTok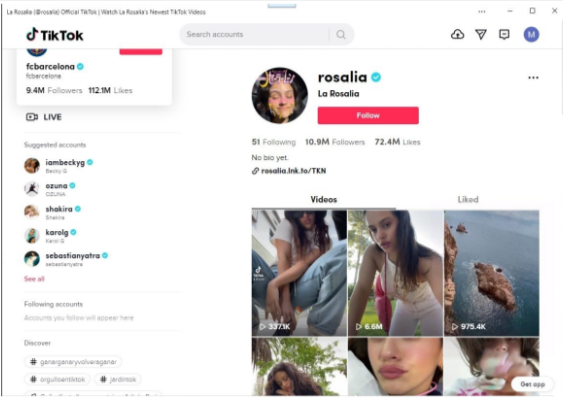 TikTok is one of the fastest-growing social media platforms in recent times. It has become an instant hit with Gen Z and young Millennials and is quickly gaining traction with other age groups.
TikTok enables users to create short-form videos, often set to music or sound bites, which can be shared with others. Its intuitive interface makes creating content easy and encourages users to discover new trends and videos.
Benefits of using TikTok as an Emerging Social Media Platform in 2023
Some of the benefits of using TikTok over Discord and other Clubhouse alternatives are:
Reach a larger, more diverse audience

– TikTok has a huge and active user base, so you can reach many people who may not be on other platforms.

Create a personal connection with your audience

– Thanks to its short-form content, you can easily create an intimate and authentic connection with your viewers.

Increase engagement

– TikTok's algorithm rewards high-quality content, making your posts more likely seen and shared.

Younger audience

– As mentioned, TikTok's user base primarily comprises

young people aged 19 and below

. This makes it an ideal platform to target Gen Z and young Millennials.
Tips for Building a Presence on TikTok
Here are some tips on how to build an effective presence on TikTok:
Focus on creating high-quality content

– Content is key on TikTok, so create well-crafted videos that will stand out. You can do this by experimenting with creative editing, music, and sound effects.

Utilize hashtags

– Hashtags are essential on TikTok to increase your reach and get more views. Make sure to use relevant tags that will help you connect with the right audience.

Engage with other users

– Don't forget to interact with other users. Comment, like, and share their content to grow your network and increase engagement.

Leverage influencer partnerships

– If you can't build an audience, consider partnering with influencers to boost your content.

Post regularly

– Consistency is vital on TikTok, so post regularly and keep your followers engaged.
These are some ways you can build a presence on TikTok and make the most out of this powerful platform. You can reach your target audience and achieve your goals with the right strategy and creative content.
3. Telegram Voice Chats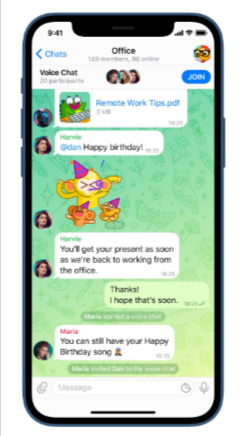 Telegram Voice Chats is a feature of the popular messaging platform Telegram that instantly connects users in real-time. This feature is a great way to keep in touch with family or friends, hold meetings, or engage with your customers. With Telegram Voice Chats, you can easily create a group or individual conversations, share files, and even record audio messages. 
There are also unique features such as:
Auto-tune voice changer – Change how you sound with auto-tune voice changers to adapt your audio to any situation.
Voice Effects – Spice up your audio with sound effects to add a unique touch to your voice chats.
Background music – Set the mood of any conversation with background music to make your audio more interesting.
These features make Telegram Voice Chats truly unique and give users endless possibilities for fun and creative conversations.
Benefits of using Telegram Voice Chats as a social platform
Telegram Voice Chats can provide many benefits over Clubhouse as a social platform. Here are some of the advantages:
1. Flexibility
With Telegram Voice Chats, you can easily create individual or group conversations so anyone can join and participate. This gives users more freedom and flexibility to communicate with others.
2. Privacy
Telegram is well known for its privacy measures extending to the Voice Chats feature. You can be confident that all of your conversations are secure and private.
3. Ease of use
With a simple interface, anyone can easily use Telegram Voice Chats. You don't need tech expertise to get started, and the platform is designed so that conversations are easy to set up and manage.
4. Cost
Telegram Voice Chats is free, so anyone can join group conversations or start a voice chat with friends without paying anything.
These benefits make Telegram Voice Chats a great alternative to Clubhouse for socializing and connecting with others. With its freedom and convenience, Telegram Voice Chats allows users to speak their minds without worrying about privacy or cost.
Tips for Building a Presence on Telegram Voice Chats
To make the most of Telegram Voice Chats, here are a few tips that can help you create and maintain an active presence:
1. Set up a profile
Create an engaging profile that introduces yourself to potential listeners and provides information about the topics you discuss in your chats.
2. Share your Voice Chats
Promote your conversations on other social media channels so people can find them easily and join in.
3. Engage with participants
Interact with people participating in the conversation and respond to their comments and questions.
4. Promote your chats
Encourage people to follow you on Telegram Voice Chats so they can stay up to date on your newest conversations.
5. Start a community
Reach out to people interested in the same topics as you and invite them to join your chats for a more in-depth discussion.
These tips can help you get the most out of Telegram Voice Chats and build a strong presence in the app. With some effort, you can use Telegram Voice Chats to connect with people, share your thoughts, and create a vibrant community.
4. Twitter Spaces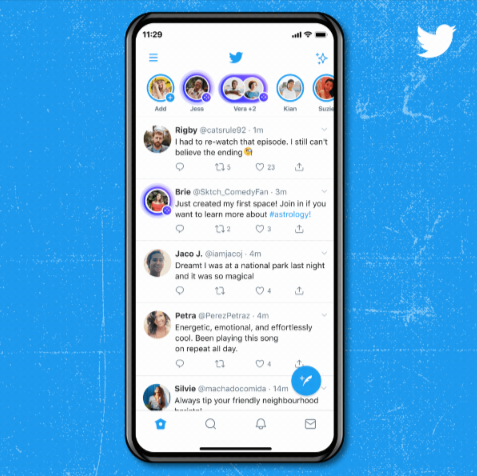 Twitter Spaces is a new feature of the social media platform that allows users to host audio chat rooms. It is an improved version of Clubhouse, a popular audio-based social media app.
With Twitter Spaces, users can create private and public chat rooms for up to 10 people or 1000 listeners. They can also schedule these chat rooms ahead of time and invite their followers, control who speaks in the room, and moderate conversations.
Users can integrate their accounts with other applications such as Spotify, YouTube Music, and Apple Music to make the most of Twitter Spaces. This allows them to share music and video clips, making conversations more engaging and interactive.
Users also have the option of tweeting about their upcoming Spaces and broadcasting them to all of their followers. This helps increase viewership and engagement for the conversations in these chat rooms.
Benefits of using Spaces as an Emerging Social Media Platform
If you're wondering why you should use Twitter Spaces over Clubhouse, there's a few distinct advantages.
More Reach

: Twitter has a much wider user base than Clubhouse, which means more potential for reaching new audiences and engaging with existing followers.

Easier Moderation

: Twitter Spaces includes tools that allow the host to control who can speak in the room and moderate conversations.

Integration with Other Services

: Twitter Spaces allows users to integrate their accounts with Spotify, YouTube Music, and Apple Music for an interactive experience.

Wider Variety of Content

: Twitter Spaces gives users the option to share music, video clips, and other types of content in their chats, making conversations more engaging.

Increased Visibility

: Twitter Spaces allows users to tweet about their upcoming Spaces and broadcast them to all of their followers, helping increase viewership.
Tips for Building a Presence on Twitter Spaces
Having a successful presence on Twitter Spaces comes down to having a well-crafted strategy. Here are some tips to help you get started:
1. Set Clear Goals
Before diving into Twitter Spaces, decide what kind of conversations you want and how they will benefit your business. For example, you can host a Q & A session with customers or engage with followers on current topics.
2. Engage Your Followers
Get your followers involved by soliciting their feedback and opinions. This will help create a sense of community in your Spaces. You can also use polls, quizzes, and other interactive tools to keep the conversation going.
3. Promote Your Spaces
Use Twitter to broadcast your upcoming Spaces and encourage followers to join in. Let your followers know why your Spaces are worth their time and how they can benefit from it.
4. Stay Up-to-Date
Keep track of any new features or updates from Twitter so that you can make the most of your Space. You can also use Twitter Analytics to track the performance of your Spaces and adjust your strategy accordingly.
Following these tips can create an engaging and successful presence on Twitter Spaces. With the right strategy, you can leverage the platform's reach and variety of features to increase viewership and engagement with your followers.
5. Facebook Live Audio Rooms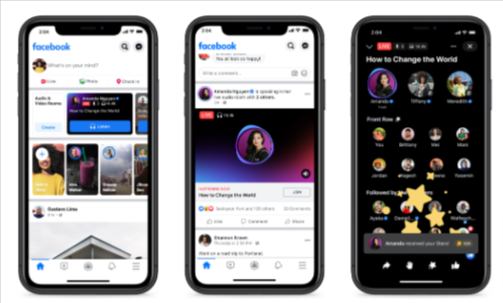 Facebook Live Audio Rooms is a great way to host live conversations with your followers and build an engaged community. With its easy-to-use setup, you can quickly create an audio room and invite your followers to join.
Live Audio Rooms has several features that stand out from other live streaming services. You can create a private audio room to have personal conversations with your followers or host an open audio room and allow anyone who joins the room to contribute. You can also use Live Audio Rooms to host and share music sessions or podcast episodes and share them with your followers.
Benefits of Using Facebook Live Audio Rooms as an Emerging Social Media Platform in 2023
The unique advantages of Facebook Live Audio Rooms over Clubhouse include its ability to create private audio rooms for personal conversations, host open audio rooms and allow anyone to contribute, and host music sessions or podcast episodes and share them with your followers.
Facebook Live Audio Rooms also offers advanced features such as screen sharing, setting audio input levels for each participant, and moderating conversations. It also allows you to broadcast your audio rooms on other platforms and embed them on your website, giving you more opportunities to reach a wider audience.
Finally, Facebook Live Audio Rooms offers a free plan, meaning anyone can use the platform to create audio rooms without spending money. This makes it a beautiful social platform for all types of users and lowers the barrier to joining.
Plus, with thousands of Facebook users already using Live Audio Rooms, it is an excellent platform for networking and building an audience around your cause. Whether you want to create a private space for one-on-one conversations, host a podcast episode or an open audio room, or simply share music with your followers, Facebook Live Audio Rooms has the needed features.
Tips for Building a Presence on Facebook Live Audio Rooms
Here are some tips for building a presence on Facebook Live Audio Rooms:
1. Establish a strong presence
First, introduce yourself to the community and explain why you're there. Speak in an engaging and informative manner to build an audience.
2. Be consistent
Create a regular schedule and stick to it. This will encourage your followers to tune in regularly.
3. Have a clear purpose
Decide what kind of conversations you want and ensure they relate to your topic.
4. Promote your audio room
Promote the audio rooms you create on all your social networks and other platforms.
5. Engage with your audience
Encourage questions and comments from your followers to create a more interactive atmosphere.
Final Thoughts On Clubhouse Alternatives
The Clubhouse alternatives discussed are a great way to achieve more engaging and interactive conversations with your audience. With the right strategies and techniques, you can use these platforms to build your presence and expand your network.
With features like audio rooms, podcasts, and much more, these social media platforms offer a truly unique experience. So don't hesitate to explore and take advantage of these platforms today. With the right tactics, you can use them to help promote your business and reach new heights.
The Flying V Group provides top-notch social media services, including audio rooms, podcast creation, and audience engagement. As a Social Media Marketing agency near me, we will help you develop a robust strategy to help you acquire customers from any emerging social platform.  Contact us today!