Reading Time:
4
minutes
PPC marketing has significant benefits for any business when done right. For example, PPC ads allow you to reach your audience cost-effectively and quickly. But there's a lot more to it than that – proper targeting, audience segmentation, ad copywriting, and keyword selection are all part of the mix.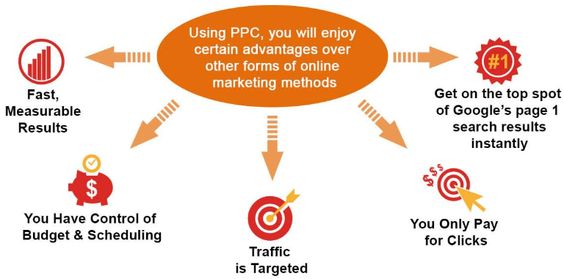 That's why FVG was eager to help a local California company get an impressive 40% increase in product sales by optimizing their PPC campaigns. We thoroughly audited the existing campaigns and identified several areas for improvement.
In this PPC marketing case study, we'll share how we used our expertise to help the company get a 40% increase sales, improve its online visibility, and increase its ROI.
Who is Bliss Car Wash?
Bliss Car Wash is a local car wash company in Southern California that offers professional mobile, express, and full-service options. It uses eco-friendly methods to ensure that the environment is protected. Bliss Car Wash has been around for a while and has built a loyal customer base across Southern California.
It has invested in state-of-the-art equipment and employs the latest technology to deliver services quickly and efficiently. From washers to dryers and foamers, Bliss Car Wash uses tools that consume less power for every car washed. Bliss Car also has an advanced reclamation system that monitors water usage in real-time. This ensures that no water is wasted.
What Was the Problem Statement?
Bliss Car Wash came to us to help them improve their online visibility, drive more targeted traffic to their website, and boost their conversion rates. They also aimed to optimize their advertising spend to ensure they get the best possible return on investment.
Before contacting us, Bliss Car Wash had been running its own PPC campaigns. However, the results didn't meet their expectations. For example, their campaigns failed to target the right audiences, leading to low conversion rates and a poor return on investment.
They became aware of our digital marketing agency through a business referral. The factors that led them to choose us for their PPC marketing needs included our strong reputation in the industry and our extensive experience with PPC campaigns. They also loved the successful case studies we shared during our initial consultation.
What Was FVG's Approach?
When Bliss Car Wash hired us, our PPC team took a comprehensive approach to meeting their needs. We started by analyzing their current PPC campaigns and identifying areas of improvement. We then developed a bespoke PPC strategy tailored to their specific goals.
Here are the services we provided in detail:
Keyword Research and Selection
We researched extensively and identified the most relevant keywords for their target audience. We also suggested negative keywords to prevent irrelevant clicks that could cost them much money. Keyword selection was based on the goals of each campaign.
Landing Page Design
Landing pages are critical for generating conversions. Our team designed appealing, user-friendly landing pages with carefully crafted copy and strong calls to action. The goal was to drive visitors to take action on each page. We added relevant forms, videos, and other interactive elements to each page.
Ad Copywriting
We wrote persuasive ad copy for each of their campaigns. Our team ensured the ads' headlines, descriptions, and other elements were relevant to the target audience. The copy had to be creative, persuasive, and engaging enough to make users click on them. We interviewed some Bliss Car Wash clients to understand their needs better and incorporate them into the copy.
Campaign Creation and Optimization
Our PPC team created and managed the campaigns within various platforms. We optimized each campaign to maximize conversions and minimize costs. The ads ran on Google, Bing, Facebook, and other popular platforms.
Reporting
We offered invaluable ongoing analytics and reporting to measure our campaign performance. We tracked the results of each campaign and provided detailed reports to our client. The reports helped them make informed decisions and adjust their campaigns as needed.
What Were the Results?
The PPC Marketing Campaign resulted in 40% increase in sales. Bliss Car Wash saw a massive drop in their CPC (cost-per-click) and increased ROI (return on investment). The clients were thrilled with the results and gave our team a glowing review. It was an amazing success!
Some of the tangible impacts on their key performance indicators (KPIs) include:
Click-through rates have increased by 25%,

Cost per click reduced by 15%,

Conversion rates have improved by 30%.

They also noticed an increase in their return on ad spend, indicating a greater efficiency in our marketing expenditure.
When we asked their Marketing Manager, Julia Asnadi, what they loved about our PPC campaign, she said, " We find your proactive campaign management and in-depth reporting particularly valuable. The ability to have real-time insights on how our campaigns are performing and where improvements can be made is invaluable. Your commitment to staying ahead of industry trends and adapting our campaigns accordingly has also been greatly beneficial."
She further added these insights about our team at FVG, " We've had a great experience with your agency. Your team's responsiveness, attention to detail, and dedication to achieving our goals have been impressive. The impact of your PPC services has been significant, helping us improve our overall online presence and increase our conversion rates."
We knew the Bliss Car Wash PPC Project was a challenge, and we are proud of the results we achieved together. We look forward to continued success and many more successful campaigns in the future.
Conclusion 
This PPC Marketing case study has shown that with a focused, strategic approach and the right tools, it can significantly increase your ROI.
Strategies like keyword research and selection, ad copywriting, and performance optimization can help you maximize your results. Furthermore, the insights from our client suggest that having a reliable team of professionals to manage your campaigns can make a huge difference.
At FVG, we are always ready to help you maximize your ROI and reach your marketing goals. We offer full-service PPC campaigns and digital marketing services to ensure your success.
From automated bidding to comprehensive reporting, we have all the resources and expertise needed to help your business reach its full potential. We will listen to you, analyze your goals and objectives, and create a customized solution that helps you achieve success.
We will help you achieve your goals, such as increasing brand visibility, increasing website traffic, and improving conversion rates.
Contact us today to learn more about how our PPC services can help your business grow.