Reading Time:
10
minutes
Did you know that leading software as a service (SaaS) companies are using growth hacking to get a 10X improvement in their sales, retention, and referral rates?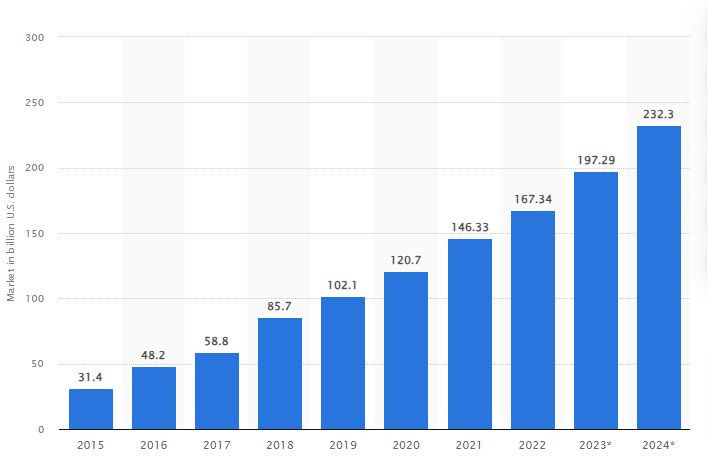 SaaS will give entrepreneurs access to more than $195 billion in annual revenue in 2023. As a result, new SaaS companies are launching every day.
Now that's a lot of money, but competition is fierce. It's not enough to have a good product. You also need to market it effectively. And that's what makes growth hacking so important — it's the 'secret sauce' to success for many SaaS companies and complements your product led growth strategy.
Starting a business can be difficult, but choosing the best SaaS funnel and growth-hacking strategies can help.
Wouldn't it be great if there was a technique you could use to explode your conversion rate, increase your sales and get new customers that don't cost you money?
Yes, we would too. But before we can talk about what this technique would be like, let's look at why SaaS growth hacks are so effective.
SaaS Growth Hacking: A Synopsis
These days, SaaS growth hacking is a popular topic. The interest has increased tremendously as more companies recognize the value of using growth hacks to increase revenue.
Growth hacking is developing, experimenting with, and putting user acquisition tactics into practice quickly. Startups frequently use it to effectively and swiftly expand their businesses.
Sean Ellis, the former creator of Qualaroo, initially used the term to describe "a mindset and a systematic approach for growing a business" that focuses on high-impact marketing strategies that aren't scalable through paid advertising or conventional marketing efforts.
If you sit and ponder the situation, the growth trajectory of all businesses falls into the arena of growth machines: they take in money through revenue streams and spend that cash on expenses to keep their doors open. The difference between a healthy business and one struggling to stay afloat is how efficiently it can grow its revenue without spending too much on overhead costs.
The best way to achieve it is by developing a repeatable sales process. One that allows you to sell more products or services at higher prices than your competitors and then automate as much of that process as possible to scale your business quickly without adding additional employees or hiring expensive consultants.
Finding a scalable, repeatable, and measurable strategy to expand your company is thus an art.
How Can You Leverage SaaS Growth Hacking And Multiply Your Company's Growth?
The success of SaaS companies can be attributed to their product-led approach and focus on customer experience. The best SaaS companies have mastered the art of growth hacking — a process combining innovation and experimentation to grow a business.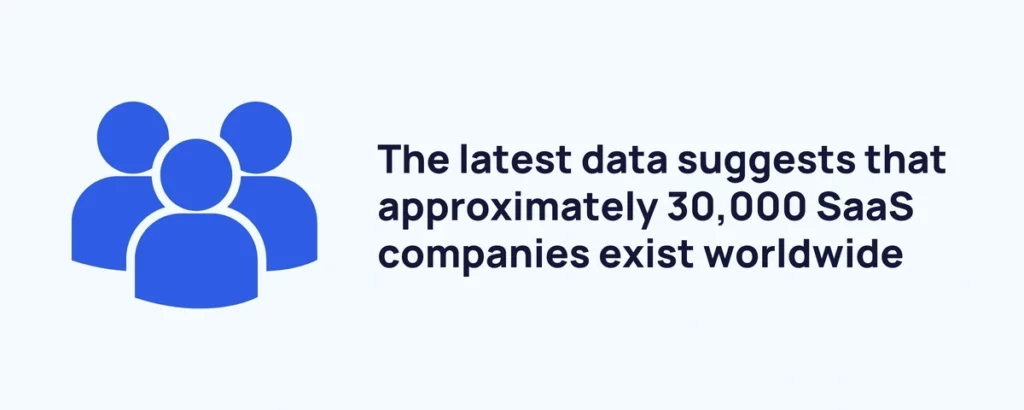 It necessitates imagination, inventiveness, and a readiness to challenge the prevalent situations. It's important to do what's right for your business, not just what everyone else is doing.
The goal of growth hacking is to build a scalable growth engine that will drive the expansion of your business. Using your current consumers to promote your product is one of the best methods to achieve this.
These ten business hacks have been proven to work incredibly well for SaaS companies. And they can work even better for you:
1. Remarketing Ads
Remarketing ads are a fantastic way for SaaS companies to stay connected with their audience and generate new leads. These ads typically appear as banners at the bottom of web pages or as sponsored results on search engines, ensuring that your brand remains visible and relevant.
To set up a remarketing campaign, you can make use of Google AdWords. The first step is to create a list of people who have visited specific pages on your website. This list forms the foundation for your remarketing efforts. Then, as these individuals browse other websites, you can show them targeted ads promoting your product or service.
Remarketing ads offer an excellent opportunity to reengage with customers who have previously visited your website but haven't made a purchase or converted in any way. By specifically targeting these ads to those who have already shown interest in your site, you can entice them to return by offering discounts, special offers, or personalized messages. The return on investment for remarketing ads tends to be impressive, making them a strategy well worth exploring and testing.
These ads help keep your brand fresh in the minds of potential customers, reminding them of the value you offer. By reaching out to individuals who have already engaged with your website, you are more likely to capture their attention and encourage them to take action. Whether it's making a purchase, signing up for a trial, or subscribing to your service, remarketing ads help you stay connected and increase your chances of conversion.
2. SEO (Search Engine Optimization)
Search Engine Optimization (SEO) has become an absolute necessity for SaaS companies in today's digital landscape. It plays a vital role in improving the user experience by enhancing the content on your website, making it easier for people to find exactly what they're looking for.
The first crucial step in implementing SEO is to optimize your keywords. This means carefully selecting and incorporating relevant keywords throughout your website's content, meta tags, and headings. By doing so, you increase the chances of your website appearing in search results when users search for those specific words or phrases.
Next, it's important to optimize your web pages to cater to both human readers and search engines. This involves creating high-quality, informative content that not only provides value to your audience but also ensures that search engines can easily crawl and index your pages. Proper formatting, including the use of meta tags, alt tags for images, and clear hierarchical structures, helps search engines better understand and index your content.
However, implementing SEO techniques alone won't suffice. To drive traffic to your website, you need to employ a variety of strategies, including pay-per-click (PPC) advertising, content marketing, social media marketing, and other promotional techniques. These approaches help raise awareness about your brand, attract targeted visitors, and increase the chances of converting them into loyal customers.
3. Content Marketing
With content marketing, you create content that provides value to your audience while driving traffic, where they can learn more about your Saas products and services or sign up for free trials.
It is one of the best ways to attract new clients because it focuses on providing valuable content to your target audience instead of selling directly to them.
Content marketing can help you reach new audiences, build brand awareness, increase search visibility for keywords related to your product or service (branding), establish thought leadership in your industry, and deliver valuable information that helps consumers decide about buying from your company.
You can use blog posts, videos, and white papers to help educate potential customers about your product or service so that when the time comes for them to buy, they already know what they're getting into! Craft compelling narratives, visually appealing visuals, and concise messaging to captivate their attention. Incorporate a mix of educational, entertaining, and inspirational elements to create and edit a well-rounded video experience using an online video editor that sparks engagement and encourages sharing among your audience.
4. Landing Pages And Lead Magnets
Landing pages and lead magnets are the bread and butter of any SaaS growth hacker. It minimizes friction for your prospects and provides value for them by giving away a piece of your content or product as a lead magnet.
The benefits of landing pages are two-fold: They help you convert more visitors into leads and collect information about those leads to help refine future campaigns.
The most common type of lead magnet is an ebook or white paper; however, it can be anything from an audio file to a video series. Once you have their email addresses, you can start marketing directly to prospects through email campaigns and other forms of communication.
For example, if you want to use landing pages to promote your new blog post on how SaaS companies can use Facebook Ads for lead generation, then you would need to create a landing page specifically designed to get people interested in reading this blog post.
5. Social Media Marketing (Facebook Ads, Twitter Ads)
When it comes to growing your SaaS business, social media emerges as a fantastic starting point for your growth hacking strategy. Its user-friendly nature, zero cost, and ability to deliver quick results make it an ideal platform to kickstart your efforts.
Among the various social media platforms, Facebook takes the lead when it comes to driving traffic and reaching your target audience effectively. Facebook ads, in particular, have proven to be highly successful. These ads seamlessly blend into users' newsfeeds, appearing alongside content shared by their friends and family. This contextual placement plays a crucial role because people tend to trust recommendations from their loved ones more than traditional advertisements. So, when users come across an ad from someone they know or like, they are more inclined to click on it compared to a random ad from an unfamiliar company.
Another noteworthy platform for your growth hacking strategy is Twitter. Similar to Facebook ads, Twitter ads have their own distinct advantage. They appear in users' timelines precisely when they are actively seeking something new and exciting. For instance, during lunch breaks at work, people often turn to Twitter for entertainment or to catch up on the latest news. By strategically placing your ads during these moments, you increase the likelihood of capturing their attention and redirecting them to your SaaS platform.
Incorporating social media into your growth hacking strategy can yield remarkable outcomes for your SaaS business. By leveraging the power of platforms like Facebook and Twitter, you can tap into a vast audience, establish trust through personal connections, and captivate users who are actively seeking engaging content. This proactive approach has the potential to accelerate your growth, drive significant traffic to your SaaS platform, and propel your business toward new heights of success.
6. Referral Programs
Implementing an effective referral program can be one of the most powerful strategies to expand your customer base. A well-designed program includes incentives for both the referee, who refers a new client, and the referrer, who receives a commission or reward for each successful sale.
To maximize your referrals, it is essential to have a user-friendly referral system in place. This system should be easily accessible, offer attractive rewards, and have a clear call-to-action prominently displayed on your websites and marketing materials. Potential referrers should find it effortless to refer others to your business.
In addition to the technical aspects, communication plays a vital role in encouraging referrals. It's crucial to regularly and clearly communicate with your existing customers, informing them about your referral program. Let them know the benefits they can receive by referring others to your product or service.
For example, when someone signs up for your product using their company email address, you can proactively reach out to them with a personalized message. Inquire if they would like to refer their friends or colleagues to your product. If they express interest, you can outline the rewards they can expect for successful referrals, such as discounted pricing or free trials.
By integrating a well-structured referral program into your marketing strategy and effectively communicating its benefits to your customer base, you can incentivize and encourage word-of-mouth promotion. This, in turn, can lead to a significant increase in customer referrals, helping you expand your reach and grow your business.
7. Educational Content Series
This type of content aims to teach people about the features and benefits of your product or service.
For example, if you're targeting developers, a video tutorial might be better than a blog post because developers like watching videos rather than reading text. You could also create an ebook or PDF guide where people can download all the information and read through it at their convenience.
It is excellent for getting people interested in your product or service because it helps them understand what you do, why you do it, and how they can benefit from it.
By creating educational content, you can show potential customers that you have a real need for your product or service, and that they should pay attention to it because there are things they need help with that only you can help them with.
8. Email Marketing
The key is to get prospects on a drip email list, where you can send them relevant content that's interesting, entertaining, and valuable.
The first step to integrating email marketing into your SaaS growth strategy is creating an email signup form on your website.
This will allow you to capture new leads and turn them into subscribers automatically. You can also use social media ads and paid search campaigns to drive traffic to your landing page and increase conversions.
Once you've got some subscribers on your list, send them regular updates and valuable content they'll want to read. This could include blog posts or other articles directly related to their business needs.
You can also send out whitepapers or webinars that teach them how to improve their processes by using your product or service (which will increase brand awareness).
9. Data Analytics
Data analytics helps you understand what is happening with your product, customers, and behavior. It can also help you improve your product and customer engagement. Understanding how your competitors perform is vital to stay ahead of them.
If you have a good data set collected over time, it can be used to analyze customer behavior and trends. Studying this information will give you insights into the content people are interested in reading and sharing on social media platforms such as Facebook or Twitter.
For example, if you want to target more customers in certain regions, data analysis will help you discover new leads and focus on areas with high demand.
10. User Communities
These spaces are a great way to engage with your customers by allowing them to share their thoughts, ideas, and experiences.
User communities are created through discussions, comments, and questions on your website, blog, or social media channels. You can also create a community forum on a dedicated platform such as Slack or Discord.
The key is to be responsive and engage with your users regularly, whether via email, Slack, or Facebook Messenger.
The goal of a user community is to create an environment where people feel comfortable sharing their opinions, suggestions, and feedback. This can be done through blogs or discussion forums that allow users to connect.
Key Takeaways
Growth hacking is becoming increasingly prominent for SaaS companies to generate leads instead of traditional inbound marketing or cold calls. Be genuine about your product, listen to your customers, and understand how to adapt based on their feedback.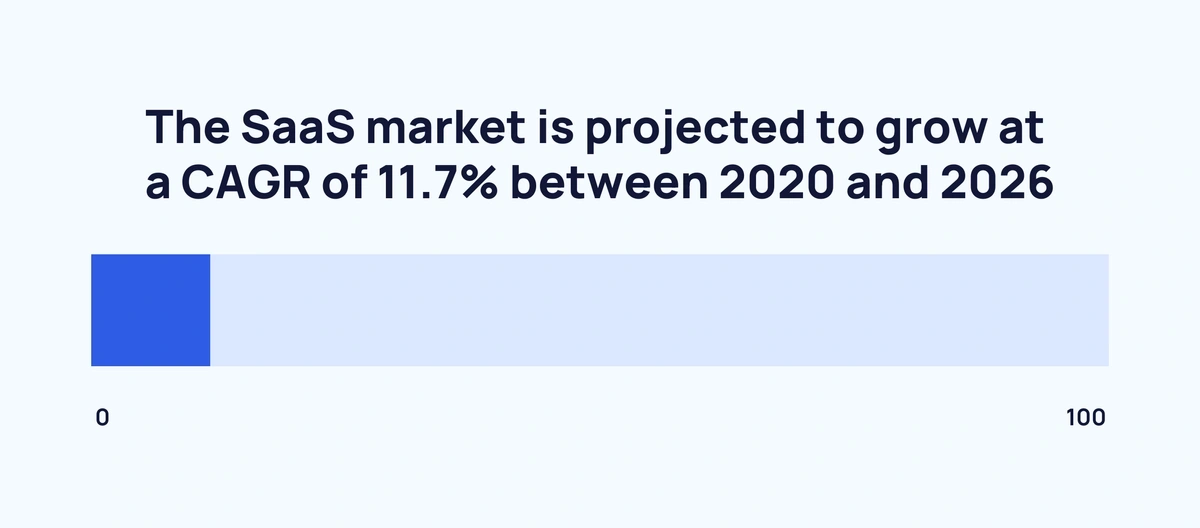 If you have the budget, paid advertisements are a great way to start. If not, you can try these strategies for SaaS startups and small businesses. Track your metrics and stick to business fundamentals to maximize your potential for future growth. A good practice is to write down your goals as a set of Growth OKRs that you can focus on during a specific quarter.
Growth hacking is about finding new ways to grow your business that aren't directly related to sales, so even if you don't give in and run a Facebook advertisement, it's likely that much will change if you adjust the fundamentals of your business.
For both marketers and entrepreneurs, growth hacking is an important part of taking a company to the next level. You need a robust strategy for great growth that includes everything from content to PR to marketing automation. 
But when it comes down to brass tacks, email, social media, and blog content are the keys. Monitoring keyword trends is also critical for future campaigns. Starting with these key tactics will help you devise a growth hacking strategy for your SaaS company.
What are your favorite growth hacks? We'd love to hear from you!