Reading Time:
9
minutes
---
Struggling to get your financial advisor firm noticed?
As of May 2018, the United States Bureau of Labor Statistics had 200,260 employed personal financial advisors, of which 26,710 are in New York. So, if you think the financial advisor near me market is not a competitive one, you are in for a big surprise.
Despite this, there are several ways for your financial advisor firm to be noticed, and one of the best ways is through SEO.
There are considerable benefits in having better visibility and placing yourself right in front of your target audience. The major benefit is the exponential growth of your financial advisor business.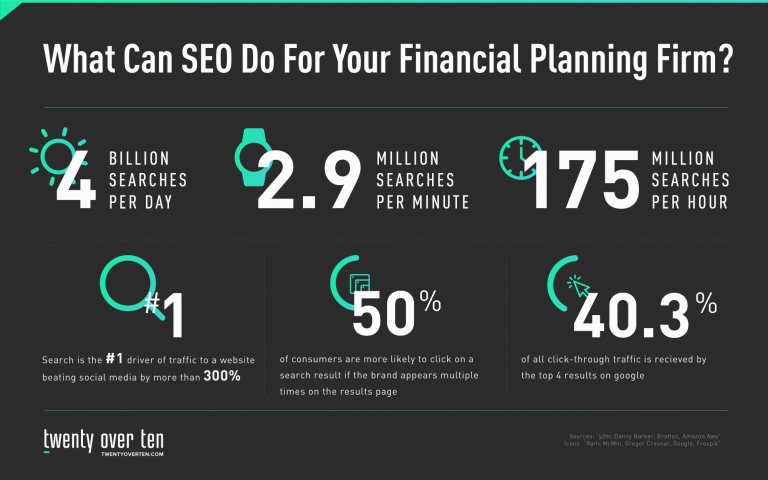 Search engine optimization is evolving constantly, which makes it quite challenging to keep abreast with up-to-the-minute SEO practices. But if you want your site to generate traffic, you must keep up.
Note that without SEO, it will be impossible for prospective clients to find your website, and you would have been working hard for nothing.
Before you give up on getting your financial advisor firm noticed, let me show you 7 crucial SEO success factors that you can apply, as well as 4 SEO mistakes that could be decreasing your traffic.
What are the 7 Critical SEO Success Factors?
SEO factors do not work on their own, but rather in combination. Well-optimized page speed will not compensate for low-quality content. Great HTML will not do you much good if search engines have a hard time crawling your pages.
Therefore, having as many success factors as possible will increase your chances of attaining success, while negative factors can drastically reduce these chances.
With the growth of your business in mind, I have put together 7 tested and proven SEO success factors to ensure that your visibility gets a good push and your website is found easily.
Here they are...
100% original content
There is no doubt that your website has to look good, but this is not what engages users. Your content is one factor that can keep your readers engaged on your site. When optimizing your website, do not forget to include 100% unique content. Original content will provide your search engine the information it needs to rank your page higher.
If you focus on writing engaging content that will retain the interest of your readers, you are sure to get high-quality SEO content. As a financial advisor, this should be your aim.
Copying and claiming content that is not yours, especially in large chunks, is a violation of the copyright law. Also, do not forget that plagiarised content is not likely to add any value to your website. Besides, having duplicate content on your site will remove your site from the ranking view and reduce your visibility.
Furthermore, if your clients or prospects figure out that most of your content has been copied and pasted, they will not trust your professional guidance and insight.
Keywords
SEO keywords are search terms in the form of words or phrases that people use to search for information in search engines. When you add these keywords to your content, page title, and subheadings, you will boost your chances of being noticed in the search results.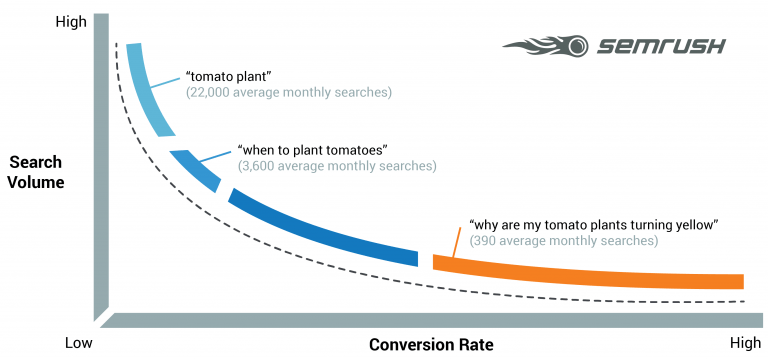 You have to be careful when using keywords. As much as possible, try not to focus too much on them as they can sometimes betray you. Keywords with high search volume may not have any value and specificity.
For instance, searching for "email marketing" may yield a search volume of 18,000 but the traffic may not be relevant, and may not generate many conversions. It is generic and will show ambiguous results on Google. A term like "enterprise cross-channel platforms" is a more transactional query that will produce conversion-driven and valuable business.
Find out what people search for and how they search for it. Target long-tail search keywords to create content that is highly relevant and increase traffic to your website.
Links
The web, as we know by now, is built on links. Therefore, links are naturally crucial for SEO ranking signals. Widely promoting your content helps to distribute your knowledge, educate visitors, and allows people to see you as an authority on financial matters. The three major links are:
Inbound links

Outbound links

Internal links
One of the ways that Google determines the authoritativeness and relevance of your content is through inbound links. You can get a few inbound links to add to your content from low-quality domains. However, it is always better to link to relevant, authoritative websites.
External links are critical for SEO success. It is even better when an authoritative website includes a link to your website that is relevant to both your site and theirs, especially if the external link has a higher domain authority (DA).
When writing content, do not forget related content. Check to see if you have already written something similar to what you are currently writing, and include links to the old post. You can also go to your old posts and include links to your new content. These are known as internal links.
While link building is an arduous and time-consuming task, it helps to create new business relationships, drive organic traffic to your website, and create brand awareness. You will need it to outmatch your competition.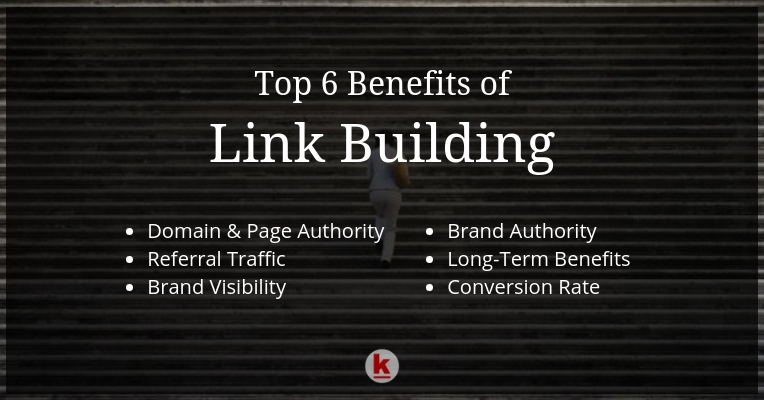 Optimize pages for speed
Page load speed is a critical SEO factor for achieving success. The ranking of your website is dictated by the speed with which you present your content. If you want to boost organic traffic to your site, get rid of anything that slows down your site. An optimized web page will get you that top spot.
A slow page, will not only frustrate a user's experience, but it will also discourage people from doing business with you. In a potential client's mind, a slow site is not trustworthy.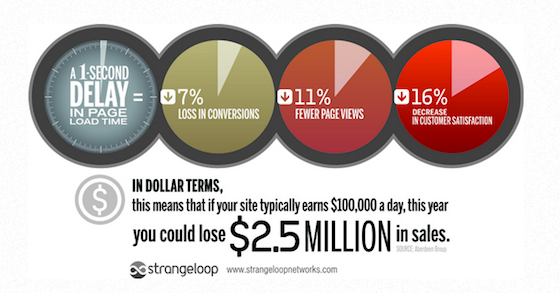 Since more businesses are becoming aware of different opportunities in SEO for generating targeted leads and increasing conversions, the demand for speed has increased. So, if your pages are slow, do not bother trying to get your site to the top of the organic listings, regardless of how relevant your content is.
Again, optimize your web page for speed. Endeavor to discard any element that slows down your site. If you have plugins you do not need, deactivate them. Make sure your sidebar is not cluttered, and use only the widgets that are necessary there.
Responsive design
Google stats show that 94% of smartphone users in America use their mobile devices to search for local information. Also, 57% of online traffic from the US is achieved through Tablets and smartphones.
Mobile devices are more convenient for people on the go to access the internet, hence the need to ensure that your website is mobile-friendly. If your website does not have a responsive design, you may not get any search traffic. The size of your web page should be responsive enough to work well on any mobile device (smartphone, Tablet, or iPad).
Mobile-friendliness means users do not have to zoom in to read content on your site because the text is illegible. You are more likely to lose prospects if they find your site too frustrating to use.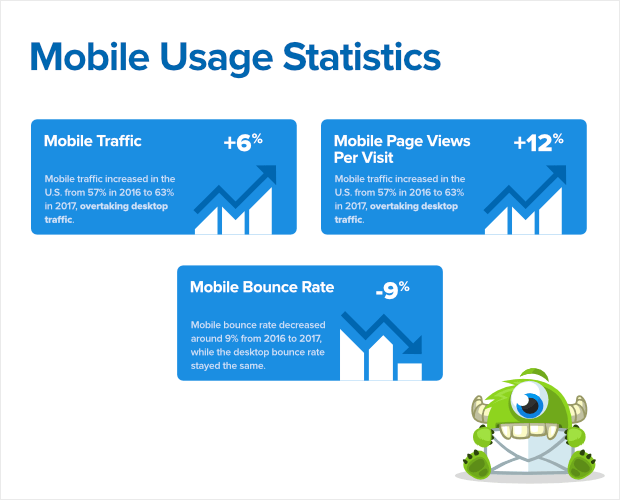 Another aspect of responsive design to consider is the layout and design of the website. Having a responsive website layout will make navigation of your website easier for users. Incorporate a sitemap to guide users, and ensure that you use a design that is visually appealing so that users will enjoy spending time on your site.
Expertise, Authority & Trustworthiness (E-A-T)
If you want your financial advisory business to stand out from the crowd, you need to nail your E-A-T.
E-A-T is not a particular step that you take, but rather a combination of work that you do on your website to help generate more traffic. It is one of Google's attempts to prevent people from gaming the system by making sure that they create quality and useful content.
So, Google created three principles it uses to assess any content it crawls. They are:
Expertise:

The author of any topic should be an expert on it. Experience on any given topic will be counted as expertise.
Authority:

The author of any topic should be well-known in the industry and should at least have won an award on the topic.
Trustworthiness:

Quality Raters will check the website to ensure it is trustworthy. They focus on the sitemap, security updates, website policies, etc.
For your financial website to have a high E-A-T, it must have self-reference, good user experience, and a high reputation.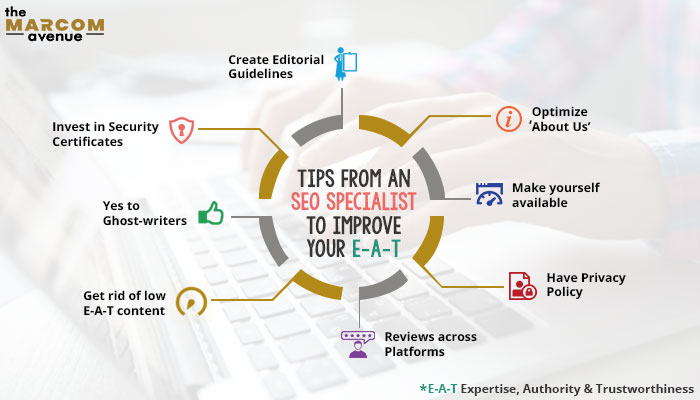 Crawlability and indexability
Crawlability and indexability play a major role in the success of SEO. Both terms have to do with how the search engine accesses and indexes pages on a site before including them in the index. A minor issue with these could cause your site to lose its rankings, regardless of excellent inbound links and website design.
Crawlability issues can cripple your SEO effort. No matter what you do, your SEO efforts will only succeed if Googlebot can crawl and index your website properly. If a spider cannot access your webpages, they won't be indexed, affecting user experience. Besides, if spiders cannot follow your website path, users won't be able to either.
Additionally, indexability has to do with the ability of a search engine to analyze, as well as add a page to the index. Google may crawl your site but may be unable to index all your site's pages.
Make your website easier to index and crawl by submitting a sitemap to Google, strengthening internal links, updating content regularly, avoiding content duplication, and ensuring faster page load times.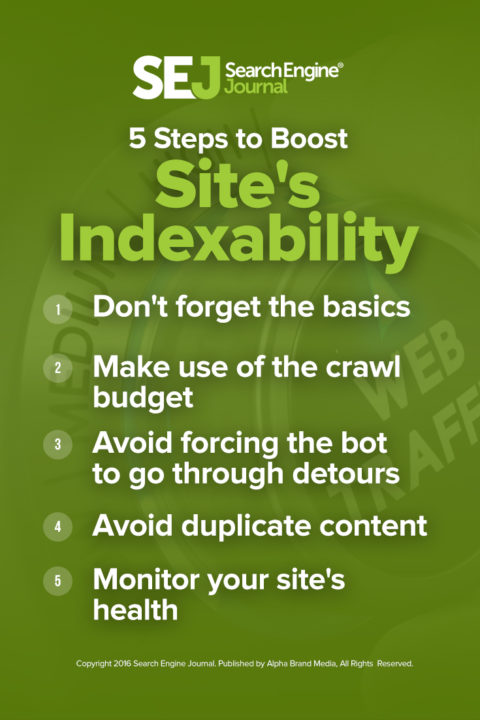 Are There SEO Strategies Financial Advisors Must Eliminate?
Absolutely!
There are many SEO mistakes that beginners and even pros make. SEO is fast-changing and what worked last month may not be the best practice today. It is important that you stay up-to-date on the latest developments.
While the SEO success factors above will help you to rank higher, you have to be cautious of those strategies that could degrade your site's ranking, and even cause you to be banned.
These 4 SEO mistakes should be avoided: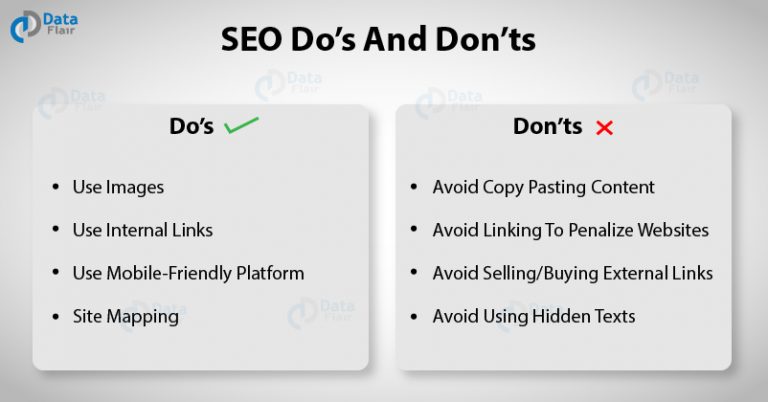 Quit linking to penalized websites
Whenever you are linking to another website, be very cautious. A website with a bad image or adult content that opposes Google's standards could adversely affect your website and reduce its ranking.
Quit ignoring the right SEO KPIs
Instead of focusing on individual keyword ranking, which is a major performance indicator, you should focus more on the growth of your organic search traffic. This is the best SEO KPI, and if you want more traffic, you should focus on it as well.
Quit having an inconsistent publishing schedule
Whether you choose to publish new content on a daily, weekly, or monthly basis does not really matter. What matters is ensuring that your publishing schedule remains consistent.
Make up your mind regarding the number of times you intend to publish your new content, and then stick to it. Consistency has SEO value and also generates more traffic.
Quit doing your SEO yourself instead of partnering with an expert
Well, from all indications, SEO is a full-time job. It requires exceptional knowledge of the latest trends, changes in algorithms, and new strategies.
Most financial advisors know the basics of SEO, and believe they can do it themselves, but truthfully, they cannot. However, they end up learning this the hard way.
To avoid experimenting with your financial advisory website and creating problems that will cost you a lot of time and money to rectify, why not hire an SEO expert?
---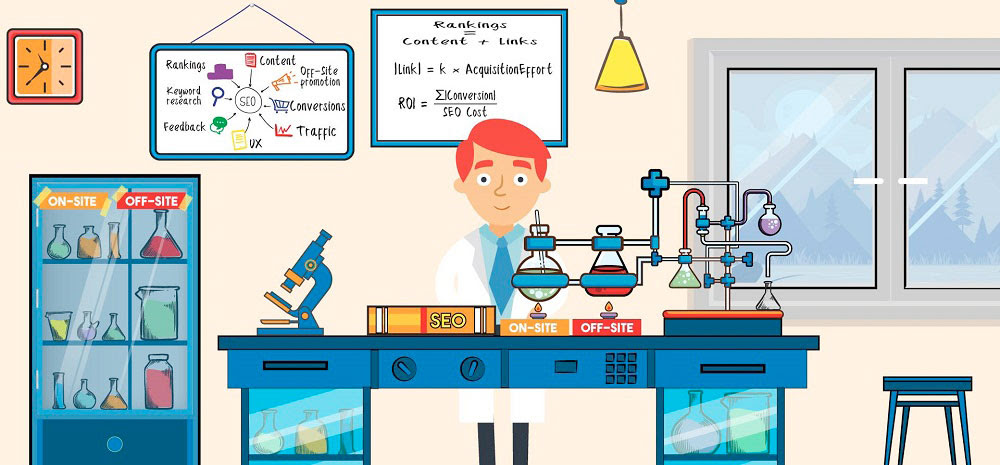 ---
So, what should you do next?
There are many factors to consider if you intend to improve your website's rankings and organic visibility. Armed with these all-encompassing SEO success factors, you can confidently increase leads and conversions for your financial advisory business. Noticing the SEO mistakes, and avoiding them, will ultimately work to your advantage.
If you feel that optimizing your SEO is too time-consuming, well, doing it yourself may not be a good option. Consider leaving SEO optimization to the professionals. I believe in partnership and will gladly partner with you to optimize your SEO and give your business a boost.
---
---
Thank you so much for reading 7 Key SEO Factors to Guarantee a Financial Advisor's Website Success in 2020 - and 4 SEO Mistakes to Avoid. We really appreciate it! If you have any questions about our article, or can suggest any other topics you think we should explore, feel free to let us know.
Be sure to sign-up for our newsletter to receive monthly emails on all of the latest trends and happenings in the digital marketing space. You will also receive our FREE E-Book with the Amazing Marketing Tools for Powerful Business Growth. Sign-up below!
Also, if you received some value out of this article, please share with your friends or colleagues, or leave a comment/question below. We really appreciate you reading our blog and every share/comment means the world to us and allows us to continue producing valuable tools to help you grow your business!
---
Robb Fahrion is a Co-Founder and Partner of Flying V Group. He is passionate about helping businesses grow using the power of the internet. Robb graduated from Chapman University in Orange, CA and currently resides in Costa Mesa, CA. Robb enjoys writing about digital marketing, helping his clients turn their dreams into reality, and he is a HUGE Mike Trout fan.
---