Reading Time:
6
minutes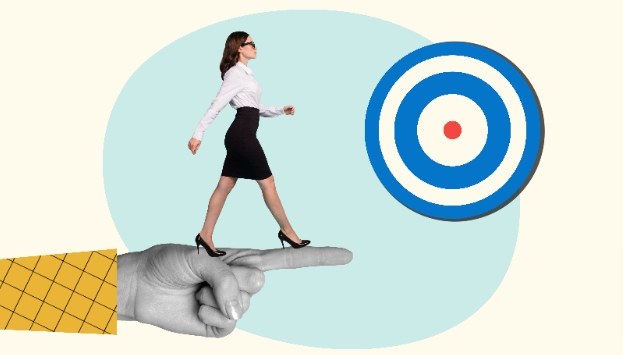 Do you want to make the most of your Amazon business? Do you feel like it's a full-time job just to manage your Amazon store but never get the desired sales or profit potential? Chances are, running an online store for a while now might've made you realize that there is always room for improvement. This might be where a consultant can be helpful. They can be the answer to giving your business the boost it needs to see more significant results.
With an experienced Amazon consultant on board, you can ensure that every detail of your business is taken care of to yield the best results. Starting a business, especially that as broad as Amazon, is already a huge responsibility to handle—so why not hire a professional with years of experience who knows what it takes for optimal success?
If you're still considering whether to hire one, this article will dive deeper into the benefits associated with enlisting the help of an expert.
1. Create Optimized Listings
Shoppers make decisions as they browse, so having an Amazon product listing that's well-crafted and properly optimized can be the difference between making a sale and losing it. This means it's crucial to have a listing that not only shows off your product in its best light but is also optimized for search engine ranking.
That's where you can put your trust in an Amazon consultant. They'll ensure that you implement the SEO strategy that best suits your business. This includes an engaging description, incorporating high-ranking keywords, and featuring photos that make your listings pop. From crafting effective content to boosting your visibility, a good consultant can give your products the attention they deserve, increase buyers and boost revenue as they know how Amazon's algorithm works.
Think about it—wouldn't it be worth it to an FBA seller like you to have someone knowledgeable helping you ensure even more buyers see your products?
2. Set Up and Manage Ad Campaigns
One of the key reasons most sellers partner with Amazon experts lies in their capability and expertise in establishing and overseeing PPC advertising campaigns. These professionals possess extensive knowledge in the Amazon marketplace, which they leverage to create strategies that optimize your visibility.
They can generate engaging and targeted ad content, ensuring higher click-through rates and driving up sales. They'll also work to continually track the performance of these ad campaigns, using data-driven methods to make improvements and adapt to ever-changing customer behavior.
Overall, you can propel your ecommerce initiatives and drive sustained growth with precision through the help of data-driven insights, custom-tailored strategies, meticulous attention to detail, and industry expertise provided by these experts.
3. Understand and Use Amazon Analytics
With Amazon's analytics tools, you can get clear insights into how your business is doing on the platform. However, interpreting and using this data can be challenging especially if you don't know what these numbers mean. Data without proper interpretation and appropriate recommendations is useless.
This is where an Amazon marketing agency comes in: they help interpret the data gathered. You can use it to adjust prices, track performance over time, spot trends, and assess customer satisfaction.
With their knowledge and expertise, you gain a competitive edge and increase your chances of success, given that the marketplace is constantly evolving and becoming more complex. With these insights at your fingertips, you're empowered to make informed business decisions based on invaluable data analysis, which boosts your commitment to improving your performance on the platform.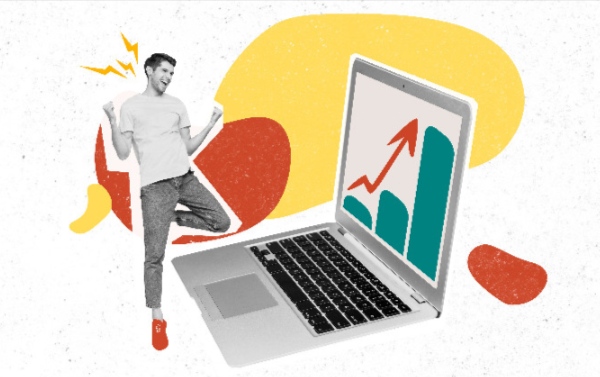 4. Create Targeted Marketing Campaigns
It can be intimidating to decide where to focus and how to start with so many different avenues for marketing your products on Amazon. Collaborating with experts will help you effectively develop and implement tailored marketing campaigns specifically designed for your business.
These consultants employ cutting-edge strategies and leverage a deep understanding of Amazon's algorithms, customer behavior, and market trends. They can also make data-driven recommendations to refine your targeting approach and audience segmentation so your strategy caters to evolving customer needs and marketplace developments.
5. Help You with Your Pricing Strategy
Creating strategic pricing strategies that will give you the balance you need between low pricing to attract buyers and a profit margin that yields more excellent overall sales and build a customer base may sound simple.
Still, in reality, it takes a great deal of wise and well-thought-out strategizing. Your pricing strategy is a silent attacker that will cost you in the long run if not properly thought out. This is because pricing is one of the significant factors influencing a product's visibility, consumer appeal, and sales performance.
A knowledgeable consultant can help you with all of these. They're well-versed in the intricacies of Amazon's pricing algorithm and can assist you in understanding and optimizing your product's positioning within the marketplace. Their expertise in consistently monitoring and adapting to market trends and competitor activities ensures your pricing remains agile and responsive, driving long-term growth and success on the platform.
6. Solve Customer Service Issues
Customer service is not only about responding to customers quickly but also providing the best help and advice possible. After all, Amazon shoppers are used to fast and reliable returns, so taking extra steps to ensure their satisfaction can go a long way in building trust.
One of the most significant advantages of working with an Amazon consultant is their ability to address and resolve customer service issues efficiently. These professionals possess extensive experience and in-depth knowledge about Amazon's processes, policies, and guidelines, as well as its customer-centric culture.
They're equipped with the knowledge and experience to manage various customer-related challenges, such as order discrepancies or returns, negative reviews or feedback, and communication snags. Aside from these, they can also proactively alleviate customer concerns by tapping into their strategic insights while maintaining optimal seller performance metrics.
7. Minimize Operating Costs
Paying service fees to an Amazon expert is not exactly cheap. Think of it as an operating cost wherein you're investing in your business. But afterwards, you'll eventually realize that hiring them is one of the best ways to start saving money in the long run. Their experience, knowledge, and expertise help you identify areas where your bottom line is negatively impacted by unnecessary and inefficient expenses.
Through rigorous analysis, they can effectively minimize overhead costs by identifying and streamlining expenditures—like those pesky storage fees, shipping costs, and returns processing fees. In addition, they offer valuable insights into consumer trends which can be used to make more informed decisions about stocks and inventory management. So even if you technically paid for their service, the price you'll get to save eventually will outweigh the initial service fees incurred.
8. Access to Exclusive Resources
Hiring a consultant will allow you to open yourself up to an array of exclusive resources and tools that would otherwise be difficult or impossible to get your hands on because of two main reasons: exclusive and expensive. These resources include special software programs such as automation and analytics tools that can help you streamline your business, comprehensive materials that go beyond the basics of setting up and managing an Amazon store, and training sessions that help enhance your skill set.
Having access to exclusive resources can make all the difference. Not only would you have access to valuable market insights, allowing you to anticipate customer demand better and stay ahead of your competitors, but you'd also be able to capitalize on special deals that enhance your sales practices and boost profit margins. Who doesn't want that?
With all the benefits stated above, undoubtedly, an Amazon consultant is an invaluable asset when it comes to boosting your sales on the platform, so why not ask an Amazon consultant for help? They bring expertise and knowledge to the platform that can increase sales with the right strategies. With their help, you can solve almost any issue that stands in the way of reaching your goals.
Final Thoughts
Competing and succeeding on Amazon is an unpredictable journey that requires a great deal of dedication, hard work, and skill. It's not uncommon for sellers to experience sudden changes in the marketplace, from shifts in pricing to new regulations or technologies. As the e-commerce landscape becomes increasingly more crowded, navigating it with confidence will be truly invaluable in order to profit and continue thriving.
That's why it's so important to consider hiring an experienced Amazon consultant who can help you create optimized listings, manage campaigns, understand analytics, create targeted marketing campaigns, help you with your pricing strategy, solve customer service issues, and minimize operating costs–not to mention gain access to exclusive resources.
In short, an Amazon consulting professional can help you achieve the success and profitability you're looking for on Amazon–making it more profitable and better suited to meet dynamic market demands. A qualified consultant will be able to develop a comprehensive strategy that suits your business needs, taking into account market trends, competitor research, and customer insights.
Ultimately, competing and succeeding on Amazon isn't easily done, but success is certainly achievable with the right strategy and mindset. So if you're ready to take your business to the next level and maximize its potential, hire an Amazon consultant today. With their expertise, they can provide recommendations that make sense for your situation, giving you an edge over the competition.
AUTHOR'S BIO
Faith began working on SellerBites in 2021, a weekly newsletter that provides sellers with the latest news and updates in FBA. With first-hand experience in managing various seller and vendor accounts, she understands what sellers face on this platform. Her background led to the conception of SellerBites, whose main goal is to help people become better, more informed entrepreneurs in the Amazon marketplace.