Reading Time:
9
minutes
Are you frustrated with the underperforming traffic on your website? Do you wish you could increase engagement with your audience without creating new content from scratch?
You're not alone!
Many website owners struggle with finding ways to amplify traffic without overhauling their content strategy.
But what if the secret to boosting your traffic was hiding within your existing content?
By strategically using inner links, you can connect your website's pages and provide your audience with a seamless browsing experience.
The best part?
Inner linking requires no additional content creation, yet it has the potential to amplify your traffic by up to 5X!
Don't miss out on this opportunity to make the most of your website's content. In this article, we'll delve into the power of inner links and teach you how to use them to maximize your traffic potential.
What are Internal Links?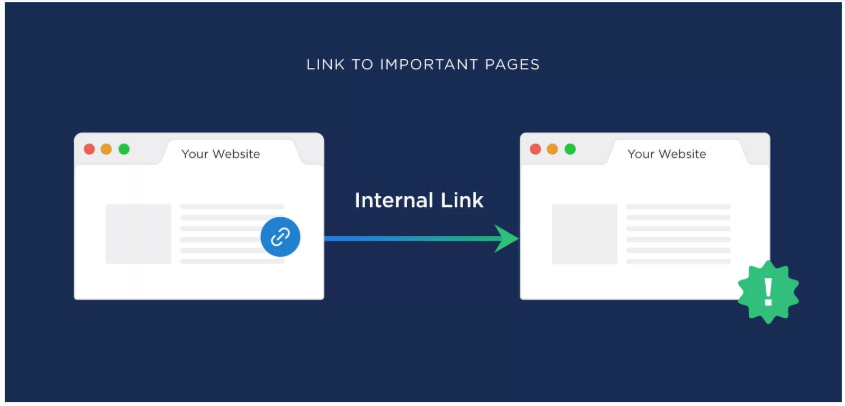 A website's internal links are clickable passages that go from one page to another on the same website.
They help visitors navigate a website and give search engines context so they can easily recognize the website's layout and order of importance of information.
Internal links are distinct from outbound links, given that outbound links lead from your website to a different page on another website.
They offer users extra information and sources in addition to helping search engines comprehend a web page's broader context and significance.
On the other hand, backlinks come to your site from another website and are crucial for assessing a website's legitimacy and significance.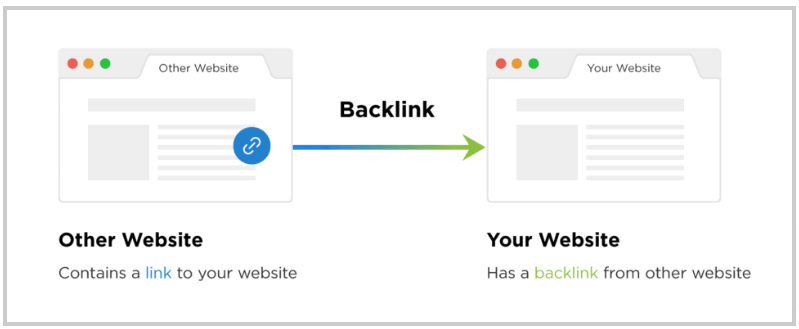 They are critical for achieving search engine optimization because they are viewed by search engines as a seal of approval for the information on your website, proving its authority and relevance.
By maximizing all three types of connections, website owners in orange county may be able to enhance their website's customer satisfaction and search engine rankings.
Why is Internal Linking Important for SEO?
Algorithms used by search engines like Natural language processing (NLP) have proven imperfect when interpreting search results.
They require context to comprehend the purpose of a page, how it relates to other sites, and how significant it is to your website.
The ability of internal links, however, to support the underlying framework of your website, transmit meaning, and channel authority makes them a truly valuable resource.
Check out the following reasons why internal linking is essential for SEO:
It helps your content to get indexed and ranked faster.
Internal linking is critical for helping search engines index and rank your website's content more quickly.
Crawlers from search engines visit your website and navigate through the internal links to find and index new content.
So, if your new material is linked to other high-authority pages on your site, the content will be located and indexed quickly.
By following links from relevant pages together, search engines can learn more about the linkages between pages on your site and the topics they cover.
This can enhance both the broad exposure of your website in search results and the rankings of individual pages.
Internal linking also enables you to establish a distinct content hierarchy on your website that your audience can easily follow.
It increases dwell time and reduces bounce rates.
Internal linking is critical for SEO since it also has the ability to prolong visitor stays and lower bounce rates.
Bounce rates refer to the percentage of visitors who abandon a website after viewing only a single page.
Dwell time, however, measures how long users stay on a website before leaving to go to the search engine results page.
Search engines take increased user engagement on a website as an indication that the user experience is worthwhile, which can elevate the website's position in search results.
By carefully inserting internal links across your website, you may direct people to other significant pages and keep them interested in your content for extended periods.
This can lengthen the dwell time and decrease bounce rates, which are crucial elements in search engine rankings.
Fewer bounce rates tell search engines that a website's content is interesting and relevant, which boosts the website's ranks.
It increases the backlink-earning potential of deep content pages.
Internal linking is crucial for SEO since it can boost the ability of sites with in-depth content to gain backlinks.
The credibility and usefulness of a website to search engines are significantly influenced by the number of backlinks to it.
Other pages that link to your website effectively endorse the value and applicability of your information. This can raise your website's search engine ranks and increase traffic.
By sending visitors and link equity to deep content sites, internal linking can increase the backlink-earning capacity of such pages.
Search engines understand that the information from a high-authority page is significant when you link it to fresh pages on your website.
As a result, more websites may link to that page, giving it more authority and significance in the minds of search engines.
By deliberately leveraging internal linking to boost its overall search engine rankings and increase traffic, the exposure and authority of a website may be increased.
Internal linking with optimized anchor text is suitable for SEO.
Internal linking using keyword-rich anchor text is essential for SEO since it clarifies a site's context and content to search engines.
A hyperlink's clickable or anchor text can be optimized using evocative keywords to give search engines more details about the corresponding page's content.
Employing optimized anchor text for internal links may establish a content hierarchy that identifies which pages are most relevant for visitors and search engines.
Additionally, distributing link equity and credibility among the website's pages raises the rankings of crucial pages and makes the site more noticeable in search engine results.
Internal links with tailored anchor text can aid users in finding relevant content and navigating a website more efficiently, lengthening the time spent on the website.
How to Strategically Use Internal Links
Using internal links wisely may enhance website navigation, aid search engines in comprehending your material's organization, and boost your website's SEO effectiveness.
Here are some guidelines for using internal links strategically:
1. Generate Links from High-authority Pages
A clever strategy to leverage internal links to improve your website's SEO performance is to generate links from sites with high authority.
High-ranking sites in search engine outcomes are pages valued for their reliability and relevance by both consumers and search engines.
You may transfer part of the authority and raise the ranks of the affiliated sites on your website by connecting from sites with high authority to the new pages.
This is because search engines interpret these internal connections as endorsing the relevance and significance of the linked page.
It's also critical to remember that the linked page's rankings are heavily influenced by the caliber of the content on that page as well.
Because of this, it's crucial to ensure the linked page's content is of the highest standard, relevant, and helpful to readers.
2. Use Highly Relevant Keywords in Your Anchor Text
Employing internal links wisely requires using anchor text that contains highly relevant keywords.
An anchor text is a text that may be clicked on within a hyperlink.  It informs consumers and search engines about the context and relevancy of the linked page's content.

You may tell search engines what the connected page is about by utilizing pertinent keywords in the anchor text, which will help it appear more prominently in search results for those terms.
It's crucial to pick your keywords wisely when utilizing them in anchor text and to prevent over-optimization, which can lead to search engine consequences.
To minimize recurrence, modify the anchor text and use illustrative conversational language that appropriately portrays the subject matter of the linked page.
Linking to relevant pages that give the visitor value is just as crucial as employing relevant keywords.
This promotes the creation of a distinct content hierarchy and enhances website mapping, both of which can increase visitor engagement and search engine rankings.
3. Analyze Existing Inner Links and Redirect Them Accordingly
A crucial step in developing a robust internal linking strategy is appropriately evaluating and rerouting current internal linkages.
Doing this helps ensure your internal links are relevant, present, and SEO-friendly.
Using technologies like Google Analytics or a website crawler, you should first examine the current internal linkages on their pages.
This audit can find obsolete or broken links and pages needing sufficient internal link traffic.
When you discover these problems, alter or redirect the internal links to enhance the user experience and the website's visibility in search engines.
Change the broken links to connect to more recent and relevant information, while internal links to out-of-date content can be updated to refer to current content.
Furthermore, you can purposefully add new internal links to pages that require more link juice or have a high chance of converting visitors.
In the process, you may enhance the framework and navigation of your site, raise the ranks of critical pages, and ultimately increase traffic and engagement.
4. Generate New Content Specifically to Link Internally
A highly successful approach for enhancing your web page's internal linking structure and SEO performance is explicitly creating new material to connect to it from other pages on your site.
You need to determine which of your website's current pages might be relevant and valuable to link to when developing new material and include those links in the material.
This can assist direct visitors to more relevant pages on your website and offer search engines context and hierarchy.
Prioritize producing meaningful and helpful content to those who read it, and use internal connections naturally and appropriately.
This is because if search engines consider the material you created for internal linking to be manipulative, it might hurt your website's SEO performance.
5. Make Sure Links Open in the Same Window
To create a smooth and non-ending user experience, ensuring that internal links on a website launch in the same window is crucial.
The user experience of a website can be negatively impacted by links that open in a new window or tab since they might confuse visitors who may not know how to get back to the original page.
Internal links were accessible in the same window allow consumers to effortlessly switch between pages without interrupting their surfing experience.
As a result, users may be more likely to explore other website content, which may help to enhance engagement and lower bounce rates.
Additionally, getting links to open in the same window can enhance the user experience of a website because it eliminates the mess of many tabs while rendering it simpler for users to locate the information they require.
Ensuring that internal links open in the same window is an effective tactic for enhancing the user experience on a website and ultimately enhancing the SEO efficacy of the website.
6. Monitor and Repair Broken Links
Using internal links strategically requires regularly checking for and fixing faulty links, as they might harm user experience and hurt the SEO performance of your website
Broken links no longer function because the intended page has been removed or relocated and is now shown with a 404 error.
A broken link detector tool or a site inspection tool that detects broken links may be used by website owners to monitor and fix broken links.
When the broken links have been found, they should be repaired by modifying the link to a current page or redirecting it to a different page if the target page is no longer available.
This can improve the website's search engine rankings and visibility by aiding search engines in comprehending the website's content hierarchy and structure.
Repairing broken links can also help avoid possible penalties from search engines, as they see broken links as an indication of poor website upkeep and usability.
7. Ensure Strategic use of Dofollow / Nofollow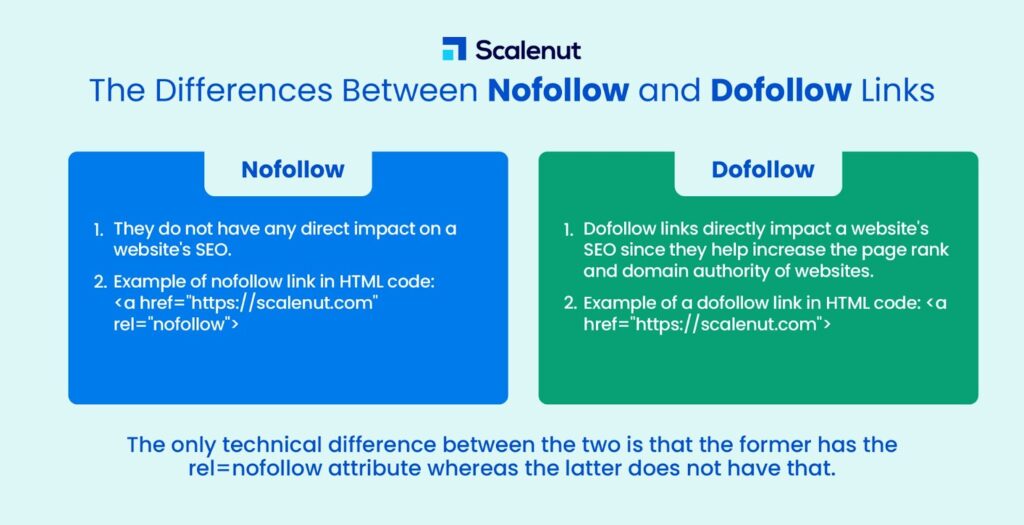 It's essential to carefully employ the dofollow and nofollow qualities when employing internal links to manage the distribution of link equity and credibility across your website.
Dofollow links improve the rankings of connected sites by passing link ownership and authority from one page to another.
However, nofollow links tell search engines not to pass link equity or power to the linked pages, informing them that they shouldn't be considered when determining the website's content hierarchy.
When using dofollow and nofollow links, consider employing dofollow links for pages essential to your website's structure, such as your homepage or cornerstone material.
Nofollow links, on the other hand, ought to be used for pages that aren't as significant, such as terms of service or privacy pages.
Nofollow links can also be utilized for external connections to prevent providing link equity and credibility to external websites such as associate links or sponsored material.
Website owners can ensure link authority is spread to favor their most crucial pages by carefully employing dofollow and nofollow links, enhancing their overall SEO performance.
Final Thoughts On How To Use Internal Links To Grow Your Traffic
Internal linking is a crucial component of SEO that can significantly affect your website's traffic and functionality. You may carefully connect significant sites together using optimized internal links to enhance navigation on your website, make it easier for search engines to grasp the hierarchy of your content, and raise the ranks of crucial pages.
However, setting up an efficient internal linking strategy can take time and effort for more expansive websites with much content. Therefore, the expertise of a digital marketing company like the Flying V Group can be beneficial.
We have the knowledge and experience to support you in achieving your objectives, whether you want to enhance the usability of your website, raise your search engine rankings, or boost website traffic and conversions.
Contact us immediately to learn more about how we can create an internal linking strategy to help boost your traffic.