We consistently place our clients at the top of search engine results to drive more revenue, product sales, and deal flow. 
If you work with Flying V Group, your website will quickly become your best salesperson. We understand how to feed Google information it wants in order to place your site at the top of their results.
SEO is a true art form and your business deserves the best of the best.
You've Waited
Long Enough
Over 100+ 5-Star reviews on Google, Clutch, and other review sites. Enjoy white-glove, concierge style marketing service. We compete and win for you.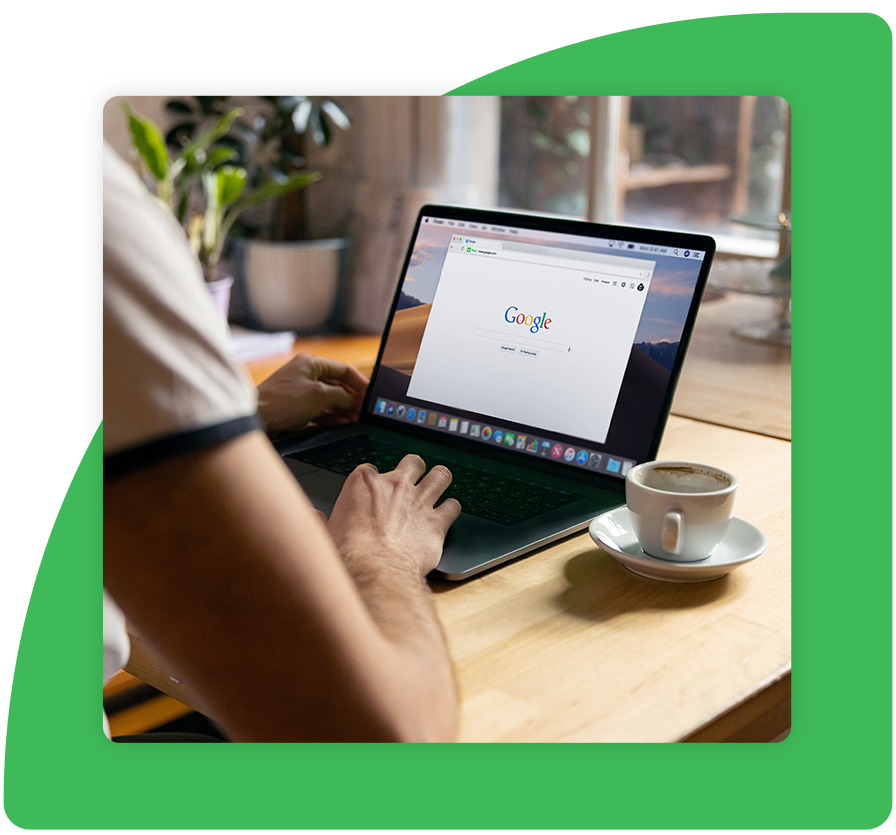 EXPONENTIAL ORGANIC GROWTH

Increase Your Keyword Search Result
Rankings
Search Engine Optimization is the best marketing investment you can make in your business. Driving organic traffic to your website via Google not only increases exposure for your business, but it also increases your margins by lowering your cost-per-acquisition. SEO is a a marketing investment with compounding returns.
We will increase your keyword search result rankings through expert level content creation and tactical website optimization. Focus on what you do best and let us handle the arduous and tedious SEO tasks that will drive more business to your website.

Local SEO
Rank higher for your local targeted keywords. No one can compete with us when it comes to local, technical SEO.

National SEO
Driving rankings on a national scale requires thoughtful strategy and high quality content creation. We have both for you.

Link Building
Build links to help your business get more exposure. Our organic link building process secures links with DA of 50+.

Reputation Management
Show the positive work that your company is doing. Ensure that people find the proper information about your business online.
OVER 350+ CLIENTS TRUST FLYING V GROUP
Trusted By Executives of
Premier Businesses
Take a look at what Owners, Founders, Partners, CEOs, CMO's, and more are saying about Flying V Group.
billion monthly Google search queries or 90% of ALL online searches.
of search engine traffic goes to the top 3 organic search engine results.
of ALL online sessions begin with entering a query in a search engine site.
constantly changing factors Google uses to rank search results.
Copyright © 2023 Flying V Group. All Rights Reserved.