Reading Time:
8
minutes
Starting a blog is one of the easiest ways of gaining exposure on the internet. Blogging about your area of expertise helps you get a better grasp of your subject of choice and also polishes your writing technique.
It is an excellent way of establishing yourself as a brand. It can also be a great source of passive income.
However, running a successful blog is more complicated than you would think. As reported by the State of Inbound, generating traffic isone of the biggest challenges that brands face.
It requires more than just skills.Over ten million blogs are published each day; out of which only a few thousand are read.
To cut through the noise, you must consistently put up high-quality content that adds value to readers' lives. Only then will your content reach your target audience and help propel you to success.
Finding the right platform to blog on is as important as the content you put up.
The best way to find the right platform for you is to define your purpose.
Ask yourself, "Why do I want to blog?"
     

To establish credibility?

     

To demonstrate authority over specific subject matters?

     

To make a passive source of income?

     

To journal and share my thoughts?
Although a single blog can do a little of all these things, you must define what your primary objective is.
You'll know when you have found the right platform. You will find it easy to use, and it will enable you to realize your blogging goals, regardlessif you're looking to monetize your content or are just looking for exposure.
Finding the right platform involves a lot of trial and error. Luckily, you can try out most platforms free of cost.
How to Start a Blog for Free
The development of blogging platforms made blogging much more comfortable than it was back in the day. You no longer need to learn to code and build your website to blog.
It is as simple as signing up, setting up, and putting up content.
To give you a head start, here are the ten best free blogging platforms you can choose from.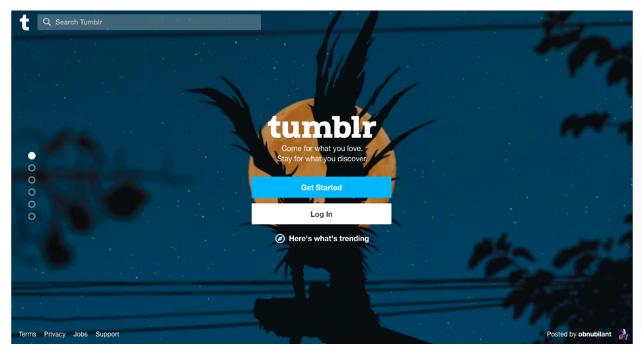 Image: Tumblr.png
Tumblr is a unique blogging platform that allows you to switch content formats any time you like, without confusing your followers.
It is very versatile as a platform, and there are no bounds to your creative outlet.
You can put up polished articles and posts, or switch it up and decide to put content in the form of quotes and images. You can also put up audio content—be it ramblings, podcasts, or music and even put up videos.
It currently hosts over480 million blogs.
Nonetheless, short-form content proves to be the most effective on this platform. You can host your blog, sure, but putting up a preview of your blog in the form of a quote or an image is a great idea.
The best part?
Posting all forms of content is entirely free. However, if you wish to change the way your blog looks, you must pay for premium themes.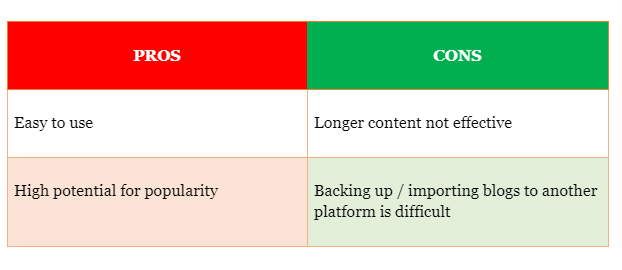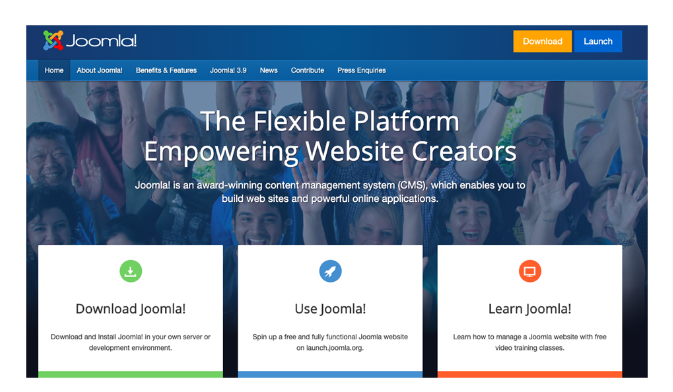 Image: Joomla.png
Joomla is one of the pioneering content management systems that supplies users with a lot of design flexibility.
It was launched in 2005 and currently hosts over2 million websites.
Joomla has a dedicated extension library called the Joomla Extension Directory. There are a lot of both free and paid extensions here that you can install to customize the way your site looks and operates.
These extensions make design possibilities a lot less restricted than many other platforms, and all that free of cost. It allows you to personalize your blog without spending a single penny.
Additionally, Joomla allows you to edit your website design using Bootstrap, a drag-and-drop website editor.
You can also render your HTML files if you have a knack for coding.
Joomla is a self-hosted software, which means you need to have your own domain name and web hosting if you want to use it.
Although Joomla has a comparatively smaller community, it is continually supported and supplies an easy, glitch-free website-building experience.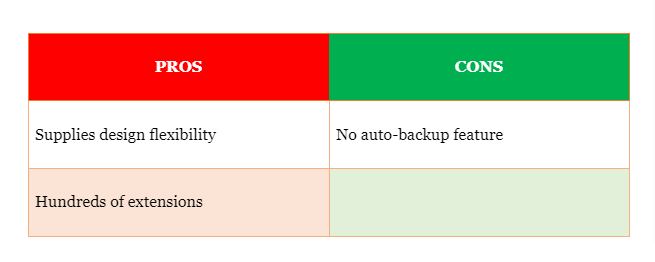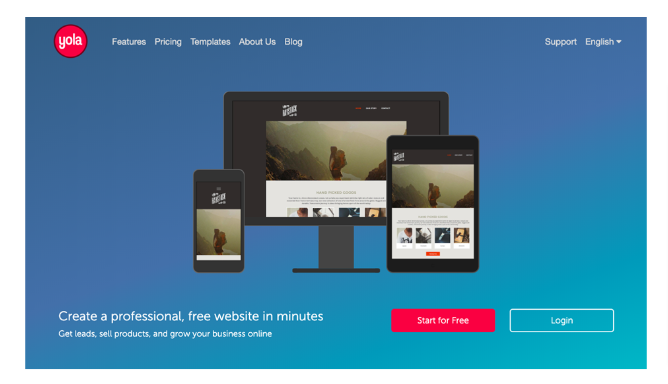 Image: Yola.png
You will have a reasonably limited blogging experience with Yola's free features. You only have three pages with the free plan, which is only sufficient to test things out.
However, the free plan supplies a healthy amount of storage and bandwidth, which will help give you a head start.
Also, your blog will not be filled with third-party ads, regardless of your plan.
Using Yola is easy, and there are a ton of templates you can choose from. You can also start from scratch and build your templates using the blank template feature.
The site builder is straightforward and uncomplicated, which makes creating your blog super easy. No technical knowledge required!
However, if you do possess the technical skills, Yola allows you to edit your site's HTML and CSS files, enabling you to fine-tune your blogs look and feel.
Yola is excellent for beginners. If you like how it works and it meets your requirements, you can consider getting a paid plan.
The paid plans are affordable and supply a lot of features well worth the price.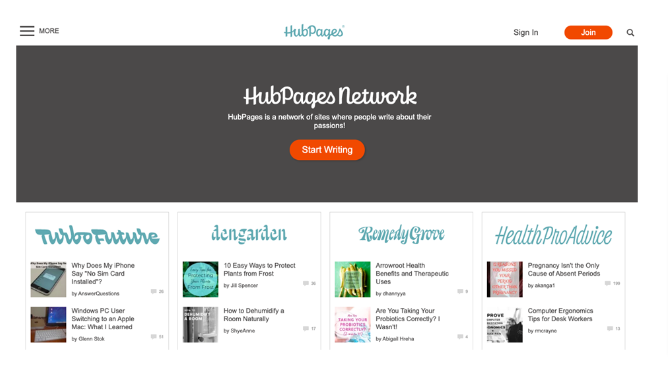 Images: Hubpages.png
Hubpages is another blogging site with a unique content-sharing model.
On Hubpages, you do not get a "blog," per se; you get a "hub." You can add links to products, news, and other hubs. You can also start polls and put up images and videos.
There are different sections on the site like "Art & Design," which gives you the creative freedom to write about anything and everything.
It sounds like Tumblr, but it isn't. Unlike Tumblr, long-form content is this platform's forte.
Monetization is easy on Hubpage. Ads will appear around your hub, and you will earn a percentage of the revenue generated from impressions and clicks. It is also an excellent platform for affiliate marketing.
There is no personalization as such; you cannot edit the design of your profile page. However, you can add your details, a picture, and a description.
Hubpages is free to use and is a great platform to blog about topics that interest you. Consistently putting up interesting content will start making you money in no time.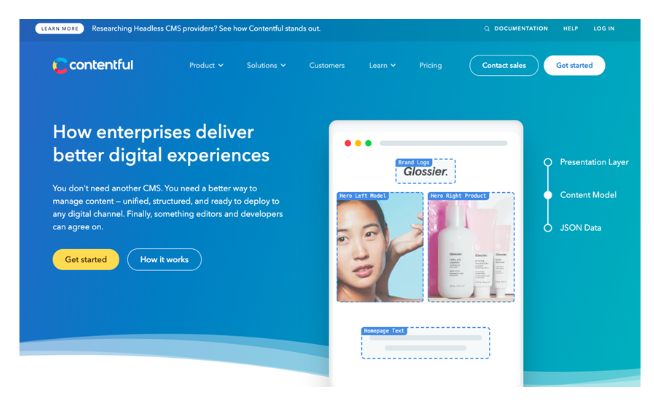 Image: Contentful.png
It is a new-age content infrastructure that allows you to create, manage, and distribute any content to any platform.
Unlike a CMS, it gives you the freedom to create your own content model—which provides you with the flexibility of choosing what content you want to manage.
It does not help you build a website. However, you can use their API to load content to your site or app.
The objective of Contentful is to save you the hassle of creating and managing a backend. In this way, it makes it easier to build a website or app.
Although it is a great alternative to a CMS, it does not create and host a website on its own. You're left with the duty of creating the front end yourself.
Nonetheless, it paves the path for new content styles and formats, and you should check it out if you feel like experimenting.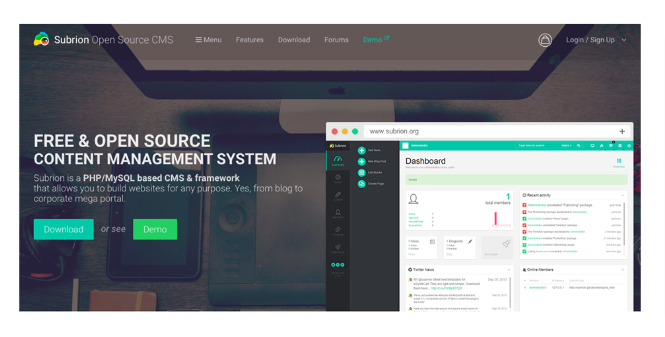 Image: Subrion.png
Subrion is an open-source content management system based on PHP/MySQL. It allows you to build websites for any purpose—from blogging to eCommerce.
It is super user-friendly and comes loaded with great features like complete source editing, per-page permissions, and user activity monitoring.
It also boasts extensive blog functionality that comes by default with every installation.
The admin dashboard has a straightforward interface and makes managing your blog hassle-free and straightforward.
The software is not restricted in any way since it is open-sourced. It enables complete customizability, and tons of templates and plugins are available for installation, right from the admin dashboard.
The one-click installation process saves you a lot of time.
Subrion is the perfect CMS for the tinkerer out to test ideas and concepts.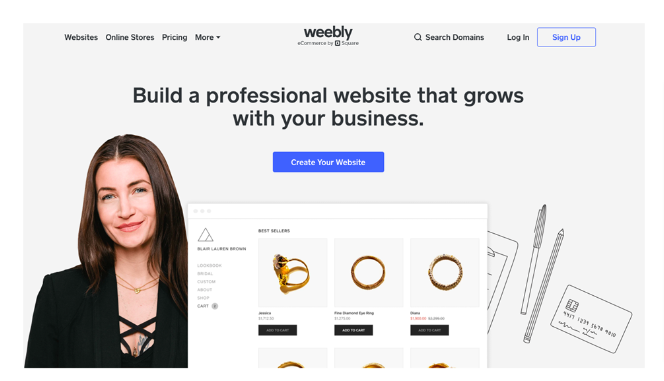 Image: Weebly.png
Using Weebly is one of the quickest ways to create a blog.
It comes with an easy-to-use builder that allows you to design your site by just clicking, dragging, and dropping. Your layout will be ready in minutes!
It also gives you the flexibility to integrate an e-commerce store into your site. The site you build will have stellar search engine optimization right out of the box.
However, Weebly does have a few limitations. It does not play well with third-party plugins. Also, the number of built-in features are limited, taking away a lot of potential functionality.
Website data is difficult to export and back up, and there is no way to edit the source code and fine-tune the site to your liking.
The free plan comes with Weebly branding, which takes away from the appeal of your blog. Storage is also limited.
Overall, Weebly is a great platform for those looking for a blog that is easy to design and maintain.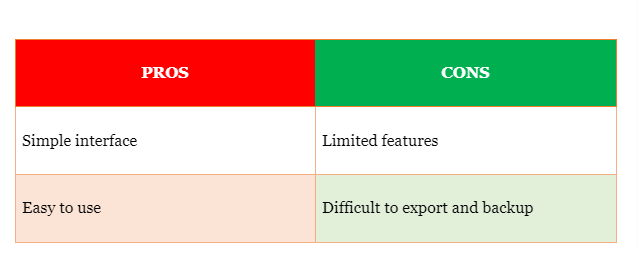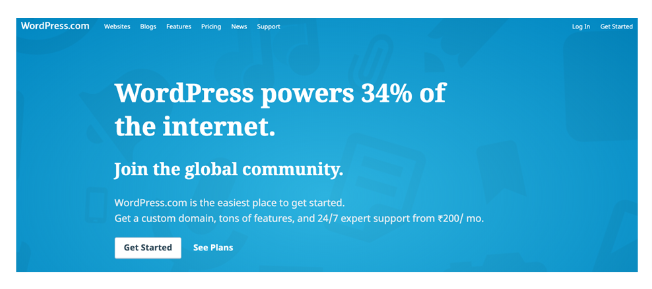 Image: Wordpress-CMS.png
It is the most popular CMS used by bloggers and e-commerce mavens alike.
61.6% of all websites on the internet use WordPress.
You can register a domain for your site right from WordPress. Furthermore, if you already own a website, it is super easy to transfer your domain to WordPress.
There are hundreds of themes that will help you add character to your blog. It also supports a ton of tools that enable stellar SEO and social media integration.
Additionally, WordPress also supports analysis tools that will help you find what content works best for you.
Using their free blog is one of the best ways of building your brand. However, affiliate marketing or advertising is not permitted with a free WordPress blog.
It is easy to set up and manage and will allow you to create a polished and professional blog in minutes.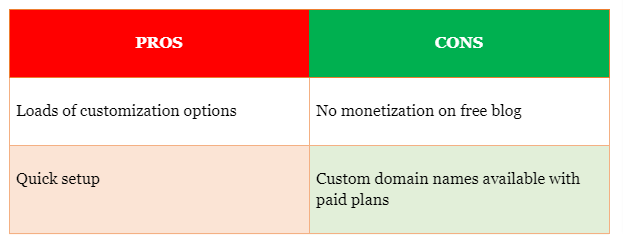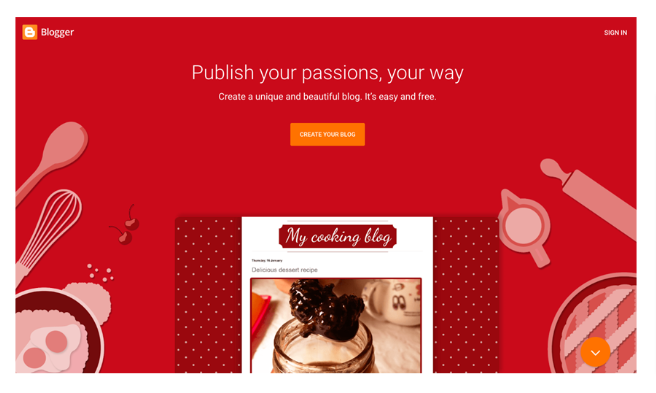 Image: Blogger.png
Blogger is Google's very own free blogging platform and most probably the oldest relatively easier CMS platforms to manage.
It is the simplest platform to use, and you do not need to go through any installation processes. Just sign up, and you're ready to blog.
Unlike WordPress, you can monetize your blog in any form you like with this free blog. There are several themes you can choose from, all of which are fast to load and device-responsive.
Blogger does not have any upgrade options as such and is often used as a stepping-stone to running a custom-domain blog.
One of the best features is its integration with other Google products. These help you blog faster and more effectively.
It also has an anti-spam comment feature, which makes for hassle-free blog moderation and engagement management.
All in all, it is one of the best platforms to start your blogging journey with.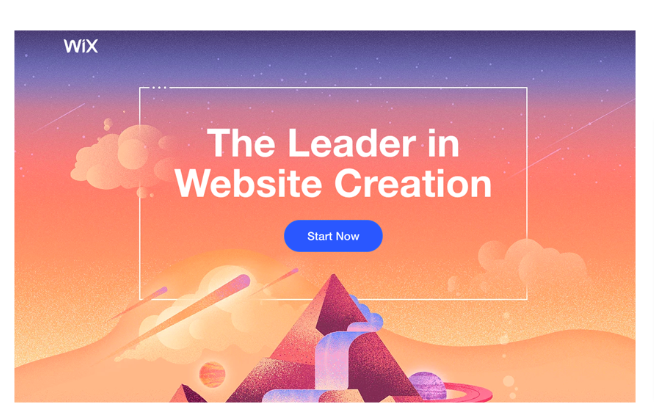 Image: Wix-builder.png
Wix is a versatile CMS that helps build all kinds of responsive websites.
It boasts a user-friendly drag-and-drop editor that gives you the flexibility to design as you like.
There are over 500 templates that you can choose from and edit to realize your dream blog.
Using Wix, you can setup a beautiful-looking blog in minutes. It also takes care of hosting, saving you a lot of time and hassle.
One downsidewith the free plan is that you cannot use a custom domain. Also, with the free plan, Wix'sbranded elements will be shown on every page.
In a nutshell, it is a platform for the creative mind; it will help you make stunning blogs easily. You can always launch and pay for premium features later.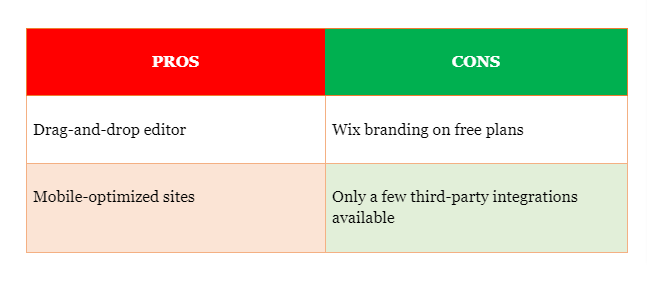 Picking the right platform is now really simple; you just need to tally your requirements with what each platform has to offer on our list.
If you wish to start blogging immediately and don't want to go through setup processes, Blogger is the right choice.
If you're looking for a powerful and versatile platform, WordPress and Wix are great options.
Tumblr is perfect for those that are yet to find their content style.
With this guide handy, you will be able to find the best-suited blogging platform in minutes! However, remember that once set up, creating and marketing highly creative content is the only plan that will ensure blog success.
All the best on your blogging journey!
---
Thank you so much for reading 10 Best Free Blogging Platforms for a Perfect Blog Launch . We really appreciate it! If you have any questions about our article, or can suggest any other topics you think we should explore, feel free to let us know.
Be sure to sign-up for our newsletter to receive monthly emails on all of the latest trends and happenings in the digital marketing space. You will also receive our FREE E-Book with the Amazing Marketing Tools for Powerful Business Growth. Sign-up below!
Also, if you received some value out of this article, please share with your friends or colleagues, or leave a comment/question below. We really appreciate you reading our blog and every share/comment means the world to us and allows us to continue producing valuable tools to help you grow your business!
---