Reading Time:
6
minutes
Though we'd all like to do everything in-house, it's just not possible these days. Sometimes the smartest choice is to find an agency or group that can provide tremendous value that would be hard to replicate in-house. But how do you figure out whether a digital marketing agency is a right partner for you and whether you are getting the most out of their expertise?
In digital or content marketing and web design company working with agencies can be a significant investment, especially if you are working with a reputable firm with a proven track record. This investment can prove cheaper in the long run if you have the right partner and a conversation-oriented approach in your strategy. It's important to remember that when the investment gives you revenue returns, the financial factor is ROI and not just cost.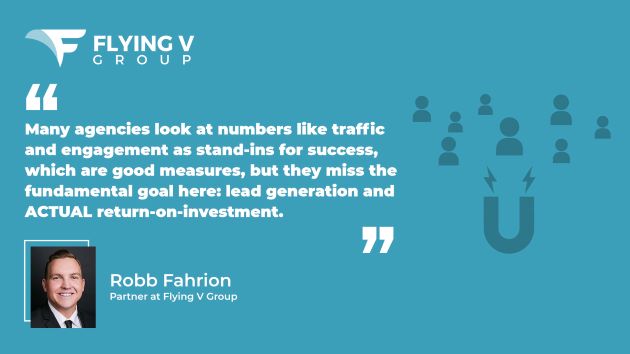 It all starts with identifying the right partner. If there was a silver bullet to get this part right, we all would be queuing up to buy that bullet, but, sadly, there isn't one. The truth is, finding the right agency takes open communication with your potential partners to arrive at a fair assessment of their potential and expertise, as well as your comfort levels in working with them.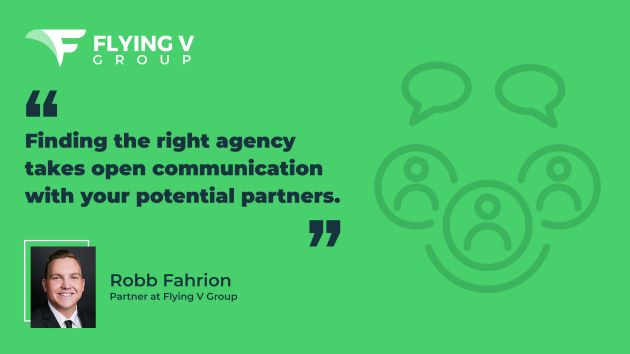 So, where do you start? Begin by asking the right questions. In this blog, we lay out some of the key questions that you should be asking your digital marketing agency. If you like what you hear as answers to these questions, you are well on your way. Here we go!
How Do You Define Success?
Success in digital marketing takes many shapes and sizes, all of them important in different ways. It is very easy for agencies to be out of sync with you in how they define and measure success. Many agencies look at numbers like traffic and engagement as stand-ins for success, which are good measures, but they miss the fundamental goal here: lead generation and ACTUAL return-on-investment.
The single most important metric that you should be tracking is lead generation. It is key to a successful partnership. Ask the agency how high-quality inbound leads can be directly attributed to their work. This conversation will bring the focus to the more strategic aspects of the plan and will give you insights into the level of expertise that the digital marketing agency has and to understand their approach better. 
Also, ask the agency how they plan to balance paid and organic engagement. A relationship with paid campaigns as the sole source of lead generation in the plan is not going to be sustainable. You want to see effort on both fronts. Long-term digital strategy is about combining paid and owned channels and creating a more holistic inbound strategy. 
At FVG, we are extremely conversion-driven in our approach. We work with content in many ways but BOTF content is one of the more critical aspects of a digital marketing strategy. These are content pieces that can be served to people further down the sales funnel with higher intent to buy or purchase. We can attribute conversions from these pieces of content through CTAs that can be actioned right after reading the pieces.

A conversion-oriented strategy is what you should be looking for. Agencies that talk about conversion above other metrics would be a good place to start.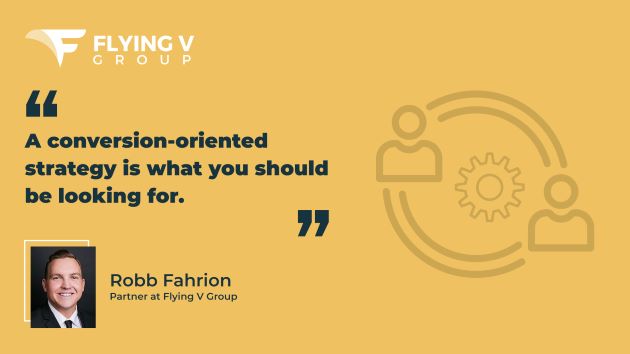 What Does Social Mean to You?
Social media is an integral part of any digital marketing strategy that seeks to reach a wide cross section of the audience and have multiple touchpoints. It doesn't help that the social platforms on which users interact with the brands are rapidly evolving. It takes a lot of touchpoints for conversion from social media platforms. 
Complicating it further is the fact that there are a variety of content formats across these platforms that brands have to play with. Each platform takes a different approach too, and your content has to be adapted to each. The formats themselves rise and fall in popularity, sometimes driven by the companies that own them. It doesn't help that there are often clear demographic differences between the platforms as well.  
If an agency limits itself to staple platforms like Facebook and Instagram, they might not be the ones for you. It is not just an issue of expertise—they may not be able to engage with the younger audience that is on the newer platforms like TikTok, Clubhouse, and Snapchat. Or, they may not be able to work within a defined B2B audience like LinkedIn.
Being on different platforms also takes some work in terms of customizing content for each platform. Posting a blog link everywhere is not the right approach. The agency should also be able to customize the content for the various content types that they have to cater to across platforms. Short videos on Tik Tok and/or Instagram Reels take a different kind of approach. Clubhouse, with its audio-only approach, is a whole different ball game. The agency should be able to switch modes and work with a variety of platforms and content types. Assessing this expertise early is a good idea.
What do You Expect Out of the Onboarding Process?
Onboarding is a very strategic aspect of the whole relationship between a client and an agency. Don't restrict it to a meet and greet. Use the opportunity to establish how you want to work together, but, more importantly, use it as a time for the agency to get to know your business better. It's the perfect opportunity for them to understand your pain points and get a clear sense of the immediate fixes needed. 
Agencies who have this approach to onboarding are better equipped to understand the customer journey, along which there are several opportunities to leverage. Digital marketing and content can play a role in many of the steps that the customer goes through, even after the deal is closed. 
Pay attention to the things they want to know as part of the onboarding process. Will these cover your pain points? Will they have all the critical information they need? They will need to understand the target audience, their pain points, and how your products and services help with sufficient clarity to create an impactful digital marketing strategy. 
The onboarding process is also an opportunity for you to look at your customer experience and add value through content and other interventions. Good agencies will identify these gaps and help you fix these for the short and long term.
Working with a digital marketing agency is an important strategic decision. There are clear advantages, but having the right partner is critical. You need to be asking the right questions in the selection process to have a more holistic understanding of the strengths and weaknesses of the agencies you are considering. The questions discussed here are some of the more important ones, but there is a lot more information that you should be collecting. Some of the extra information is: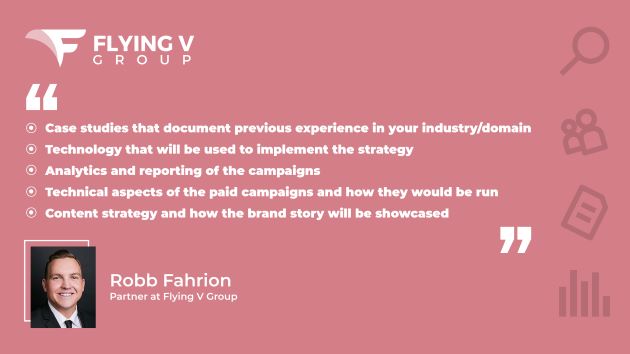 Asking questions about these things will give you a fair understanding of the level of expertise and experience the agency has and will help you make a more informed choice. 
As a conversion-oriented agency, we at FVG are passionate about maximizing conversions and giving you qualified leads that could lead to revenue growth. We also focus on directly attributable ROI from the digital and content campaigns. This makes us a great option if you are considering agencies.
---
Thank you so much for reading Questions You Need to Ask to Find a Great Digital Marketing Agency ? . We really appreciate it! If you have any questions about our article, or can suggest any other topics you think we should explore, feel free to let us know.
Be sure to sign-up for our newsletter to receive monthly emails on all of the latest trends and happenings in the digital marketing space. You will also receive our FREE E-Book with the Amazing Marketing Tools for Powerful Business Growth. Sign-up below!
Also, if you received some value out of this article, please share with your friends or colleagues, or leave a comment/question below. We really appreciate you reading our blog and every share/comment means the world to us and allows us to continue producing valuable tools to help you grow your business!
Robb Fahrion is a Co-Founder and Partner of Flying V Group. He is passionate about helping businesses grow using the power of the internet. Robb graduated from Chapman University in Orange, CA and currently resides in Costa Mesa, CA. Robb enjoys writing about digital marketing, helping his clients turn their dreams into reality, and he is a HUGE Mike Trout fan.
---