Reading Time:
7
minutes
The sudden surge in video production has taken the technological world by storm. All kinds of businesses now employ video marketing. Whether they use it for educational purposes, to share product information, or express humor, video's a great content medium.
Since a lot of people are watching video content – and especially on social media -  video production companies see immense potential. Big companies like Coca Cola, Subway, McDonald's, and more have all used video production services to create advertisements for their brands. But as a budding video production company, how do you make yourself known in the midst of all those popular businesses and inform people watching this?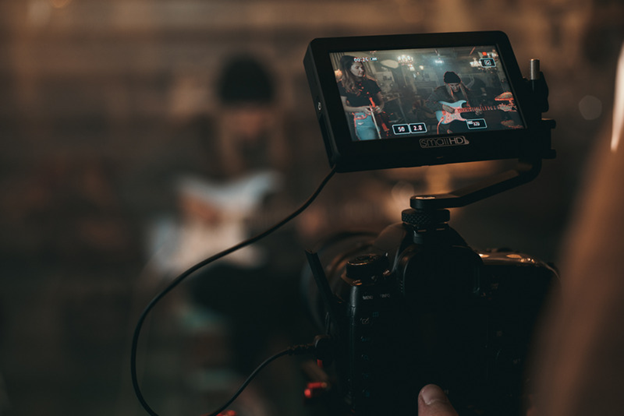 This is where marketing comes into play. There are a lot of ways for you to market your video production company, but we've identified these 5 to get yours started:
Create a culminating video
Build your video production company website
Show off  your specialties
Focus where you're going to market
Create a Culminating Video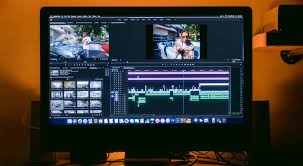 Create a video where you're featuring your best work and who you've worked for. This can double as a portfolio so that you have something to show potential clients.
Since this culminating video will be one of the first things that your potential clients see, think of it as a trailer that gets a client's attention and leaves a good impact. This should then show your greatest strengths when producing video content. Include snippets of your finest work and don't be afraid to show a little diversity in formats, in case you can do mixed media.
Since this acts as an introductory video, it shouldn't be a very long video. Cut it short at 2-5 minutes.
Build Your Video Production Company Website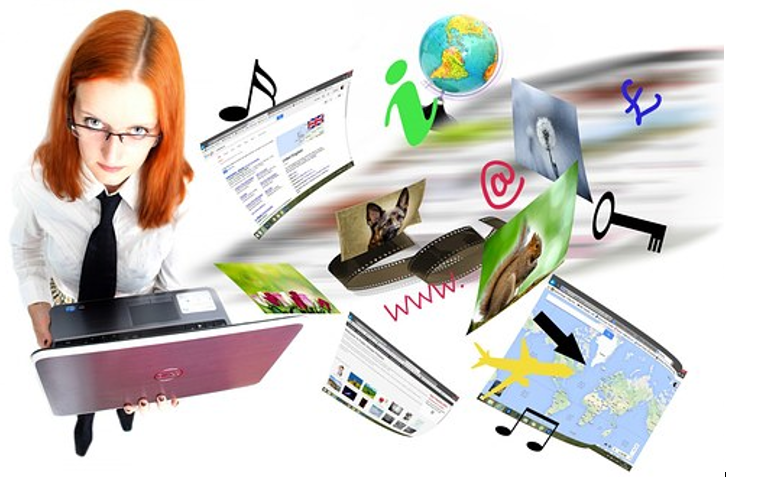 Landing pages, websites, artist profiles, and portfolios are great for giving potential clients a glimpse of what you can offer. What we suggest is that you share all of your work in a single place so that your clients can check what kind of service you would be providing for them.
The look and feel of your website should be professional and modern. However, make sure it aligns with the style of the videos you produce.
What we also suggest is for you to include testimonials from your previous clients. You could ask your previous clients to provide reviews of the videos that you made for them. Word of mouth from client testimonials is incredibly powerful and one of the most effective ways to get people to buy your products or avail your services. Once you get a good reputation going based on your previous clients, you will get a steady stream of new customers and returning customers as well!
Show Off Your Specialties
What kinds of videos do you specialize in? Wedding videos, music videos, sports trailers, food advertisements, or animation? Regardless of what you specialize in, you should make that clear in your website.
Currently, one of the most overlooked video styles in the industry is animation. Here are the benefits of animation video style. If you excel in that field, good for you! If not, why not take a couple of lessons in video animation to give you that extra edge?
When you identify what your specialty is, you can learn other video styles in order to give you diversity. It would be easier to work with clients and advise what kind of videos would be best for them if you're able to do a lot of video styles.
Focus Where You're Going To Market
Focusing on a single place to market your website will allow you to use your resources wisely. If you want to focus on social media, you may create official accounts for Facebook, Twitter, Instagram, and YouTube.
LinkedIn is also a hidden gem when it comes to expanding your business. We suggest connecting with business professionals who may need your services through LinkedIn. A lot of people don't know the impact of videos for them to grow their brand awareness, and you should be there to raise awareness and give them assistance. One way to do this would be build a LinkedIn thought leadership content plan - educate your connections about why video matters and how it can solve the marketing challenges they face.
The content that you post should be available on all the platforms of your choosing. But as far as your digital marketing budget is concerned, it's a good idea to identify the platform where most of your audience is on and focus spending there.
Content that encourages your peers and potential clients to interact with is critical if you're looking to gain website traction. Go beyond video as a format and create vlogs, blog articles, free ebooks, and other resources that offer value to your propsects. You should make this content easy to share on your website and on other platforms as well. You can also host or set up webinars and interactive sessions, connecting prospects with experts in video production.
This engagement will help you reach out to more people and raise your brand awareness. Make sure to be consistent with your content, though: have a regular posting cycle to ensure that your prospects stay engaged.
When you want to make yourself known as a video production company, you want to take note of those things before considering spending your marketing budget so that you won't waste any time or resources.
After reading these five points, you should have an idea on what marketing strategy to plot for your video production company.
Since can be tough to budget in the post-COVID business environment, it's a good idea to take a step back analyze your goals, and build an actionable strategy instead of blindly investing in promotions.
Don't forget that one of the most important parts of employing a marketing strategy is consistency! Waiting for your desired results might take some time, but it will all be worth it in the end.
---
Thank you so much for reading How Do You Market a Video Production Company? We really appreciate it! If you have any questions about our article, or can suggest any other topics you think we should explore, feel free to let us know.
Be sure to sign-up for our newsletter to receive monthly emails on all of the latest trends and happenings in the digital marketing space. You will also receive our FREE E-Book with the Amazing Marketing Tools for Powerful Business Growth. Sign-up below!
Also, if you received some value out of this article, please share with your friends or colleagues, or leave a comment/question below. We really appreciate you reading our blog and every share/comment means the world to us and allows us to continue producing valuable tools to help you grow your business!
---
Robb Fahrion is a Co-Founder and Partner of Flying V Group. He is passionate about helping businesses grow using the power of the internet. Robb graduated from Chapman University in Orange, CA and currently resides in Costa Mesa, CA. Robb enjoys writing about digital marketing, helping his clients turn their dreams into reality, and he is a HUGE Mike Trout fan.
---