Reading Time:
6
minutes
---
Are you worried about the inability of your agency's website to generate quality leads that will generate revenue?
The role of digital marketing in today's insurance industry cannot be overstated. It is vital for your insurance agency to have a strong internet presence. This can be achieved by creating an easily searchable, easy to navigate, and very organized website.
Is this enough to place you at the forefront of other insurance agencies in the market?
SEO for insurance agencies is particularly vital in large and competitive markets, hence, if you want your insurance agency to succeed, it is a necessity. You can accomplish all this if you hire an expert to optimize your insurance website for search engine compatibility.
It is general knowledge that the presentation of results on Google's search engine results pages (SERPs) has a significant influence on users' choice of particular results. As a matter of fact, research conducted by Gordon and Pathak revealed that more than half of search engine users only utilize the first results page.
Therefore, you should strive to have your insurance agency's website appear on the first results page so that clients can reach you instead of your competitors.
Local SEO vs. International SEO vs. Organic SEO
Alex Chris from Reliable Soft defines SEO as "the process of making a website easier to understand by search engines and friendlier for users." This process has become more complex over the years compared to how simple it was in early 2000.
All businesses need SEO in this digital age, and insurance businesses are no exception. Your company needs a good SEO strategy given the complexity of insurance. It is because of this complexity that most customers search the internet before committing to specific insurance deals.
This complex process involves a number of different types, each with the same goal of optimizing websites for better visibility in search engines. Your choice will depend on what you want out of your business.
Let's do a quick recap of Local SEO, International SEO, and Organic SEO before defining their differences.
What is Local SEO?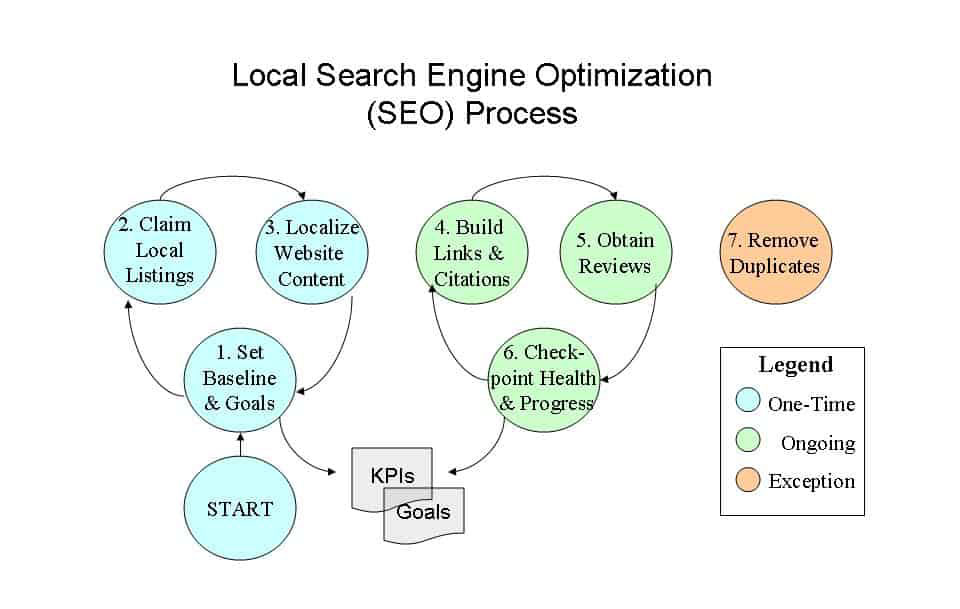 Local SEO (search engine optimization) is suited for local businesses only. It has to do with accurately and completely listing your insurance business in local directories, while updating them from time to time. It mostly involves local business pages, reviews, and citations.
Included in local SEO are sites like TripAdvisor and Yelp that assist in managing your reviews and photos, while checking your Facebook profile on local social networking sites as well as other local listings such as Google My Business, Apple Maps, and Bing for Business. Encourage people to follow you on social media when they visit your business.
This will help add your business to people's news feeds.
What is International SEO?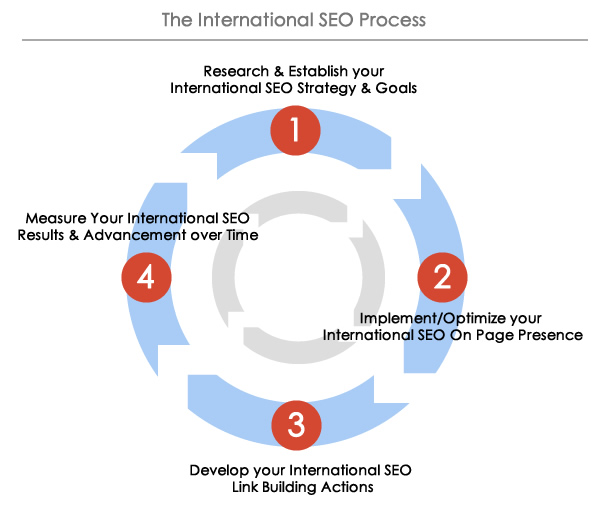 Internet growth has made the world more connected than it has ever been. Due to this massive online growth, most businesses are expanding to other countries in order to attract new clients. This process may not be as straightforward as it looks in the SEO world.
When you make the decision to reach an international audience with your content, one of the major things to do is pick a domain structure to use, especially if your content is in a different language.
When setting up an international domain for your insurance company, you can choose from any of the following:
a. The Subdirectory of a country after the gTLD
b. The Subdomain of a country before the gTLD
c. The Country Code Top-level Domain (ccTLD) that should replace the gTLD

Organic SEO vs. Paid Traffic?
Organic SEO is a process that involves obtaining a natural position for your insurance agency on organic search engine results pages (SERPs). It is undoubtedly the most valued form of traffic your website can get.
Some of the techniques that are used in this process include the use of keywords and keyword analysis, link building to enhance link popularity, backlinking, and writing relevant content for human readers.
Organic search results look like paginated lists but are based on how relevant the search terms are that the user is looking to find information about. You may enter one or more search items as one string of text into the search engine. However, these exclude advertisements or paid ads. The two types of searches denote organic searches and paid searches.
An organic search, which is unpaid, is based on natural rankings, which are established by search engine algorithms for optimization using different SEO practices. Conversely, a paid search ensures that you pay for your website to be displayed on the search engine results page whenever a user types in particular keywords or phrases.
How Do We Differentiate these three SEOs?
By now, the difference between local SEO, International SEO, and Organic SEO should be quite clear. However, let's clarify to eliminate all confusion.
a. Location
First of all, Local SEO has a geographical location and component, and is basically associated with a physical office address. If, for instance, a user is searching for a local insurance agency in Boston, search engines will look for the relevant insurance agencies around the user's specified location. Hence, Local SEO has a limited geographic range.
With International SEO, your target is the entire world. You should consider this option when your business, service, or product appeals to a global target audience. If a user is searching for "insurance companies in Asia," for instance, search engines will extract the top relevant insurance companies in the user's specific location.
However, websites that employ Organic SEO may or may not have any geographic location. Although they are sometimes influenced by location, they are not attached to any physical office. Simply put, the search and results of organic SEO are independent of locations.
b. They target different positions on the SERPs
The main aim of Local SEO is to be included in local listing packs. The aim of Organic SEO is to rank as high as possible for a certain set of keywords, while International SEO aims at using webmaster tools and web analytics to increase international traffic.
c. Ease of Ranking
It is easier to improve your search engine ranking when using Local SEO, compared to when you use International SEO or Organic SEO.
d. Different approaches
Organic SEO aims at reaching the very top on SERPs or search engine results placement. In order to achieve this, a series of on-page and off-page optimizations have to be performed on your insurance website. These optimizations include working on your title tags, heading tags, meta-descriptions, building effective strategy for link building, creating great content, and so much more.
Local SEO only aims at cracking those places displaying local results. It uses a different strategy to achieve this. It optimizes your keyword density and title tags, while creating a Google Listing as well.
International SEO aims at using technical tools like Webmaster to verify the site, check for traffic using web analytics, and search for link opportunities outside the target market that are low-hanging.
e. Links
Quality links in SEO could get you increased traffic and better rankings.
High-quality and relevant links in Organic SEO will help increase your website's relevance and authenticity on Google.
However, Local SEO treats links differently, as citations play this role instead. When you are consistently cited at important and relevant places in your niche, the authority and relevance of your insurance business will increase on Google. It validates your agency's existence in a particular geographical location.
f. Preference
Organic SEO is the perfect option for companies that run an internet-based business but do not have any geographical location. Such businesses include e-commerce websites, blogger sites, and affiliate marketers, among others.
Local SEO provides location-specific results containing contact information, customer ratings, directions, operations, and addresses. Businesses that can thrive when using Local SEO include insurance agencies, banks, flower shops, and other local businesses.
International SEO is for companies that are not tied to a location in your locality.
Top Local SEO Benefits for Insurance Agencies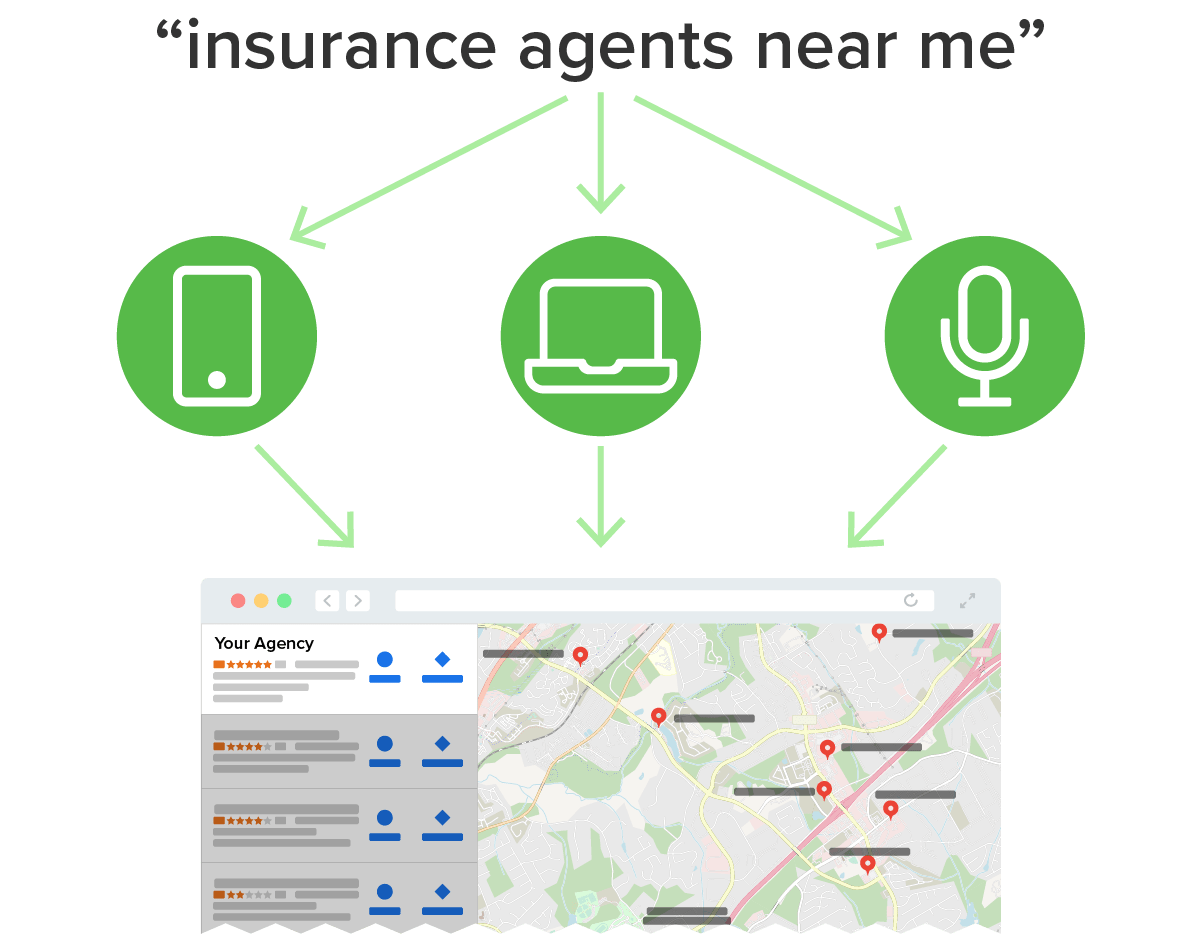 Why is it important to get your insurance agency listed on search engines?
According to research, more than 694,000 searches are being conducted every second on Google alone. Take a moment to ponder this. For every second your website isn't indexed on Google, you are missing out on hundreds of opportunities for users to visit your website, go through your content, and potentially patronize you.
Local SEO is extremely helpful for all insurance agencies, whether large or small, as they enable them to attract the attention of local clientele, engage with clients from the local community, and set up their business for success.
Here are the top 6 benefits your insurance agency will get by using Local SEO:
1. Enhanced Online Visibility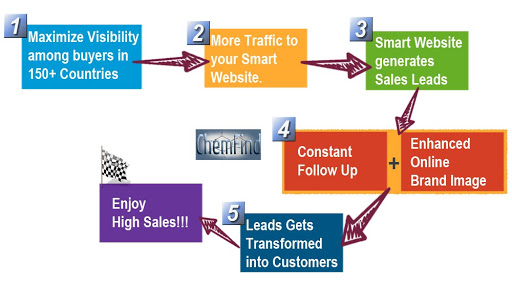 The primary benefit you can derive from local SEO is enhanced online visibility in search engines like Google and Bing. Local SEO activity, such as citation building can help build your online visibility.
Studies show that up to 93% of users' online experiences start with a search engine query, and most of these users pick companies to do business with from the first page of the local search results. Therefore, if you are not on this first page, you are basically invisible.
2. Higher Rankings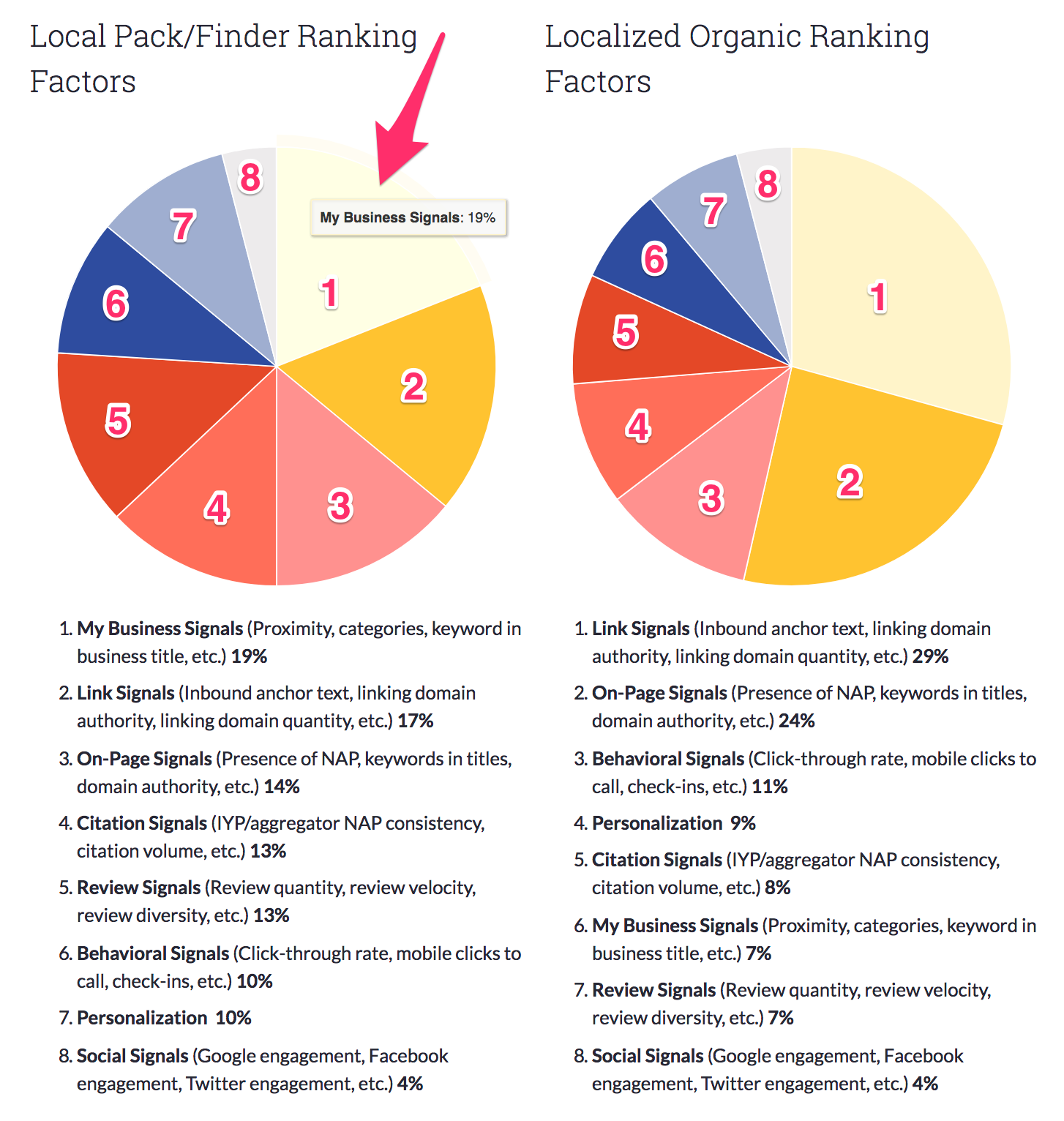 The services of a local SEO can also help to increase the online ranking of your insurance agency's website. By selecting keywords that are specifically related to the geographical area, such as city names, can help your site attract more attention from your local users. You can insert your local keywords in title tags, blog posts, and meta descriptions.
This way, search engines will see your website as a great local option for people needing your insurance services. This will cause a dramatic increase in the chances of your site showing up at the top of the search engine results pages.
3. Winning the Local Target Audience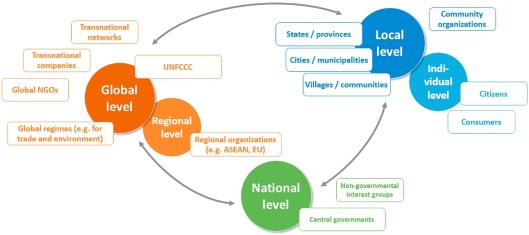 Every business, irrespective of the size, can benefit from winning the heart of a local audience. When you market your business in a particular geographical area, your business will seem more prominent than it really is. It is also a nice way of showing people in the area that you care about them and you are willing to meet their needs.
When you appeal to the local knowledge, norms, and activities, you are establishing a deeper connection with your clients. This will give you an advantage over other competing insurance agencies.
4. Quality Content on Relevant Issues

It is important for your company to produce content that is worth reading and sharing. This can help to spread the word about your business, grow your agency, and generate more insurance leads. If you create low-quality content, it will not reflect well on your company, no matter your website's SEO value.
If your content is tailored to align with your prospective clients' goals, values, and interests, they will know you are attuned to the needs of your local community. A team of Local SEO's can help you take advantage of local SEO by creating exceptional content after conducting thorough research on the most searched for keywords in your area.
5. Increased Foot Traffic, More Leads, and Better Sales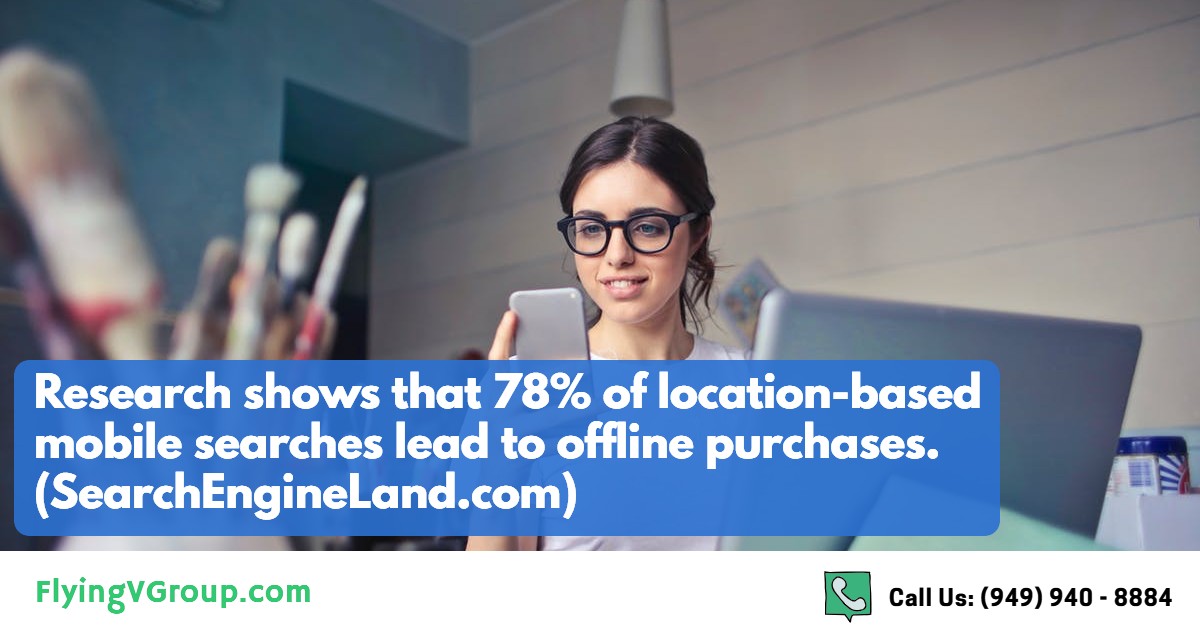 Research shows that 78% of location-based mobile searches lead to offline purchases. Your customers are likely out there searching for local insurance agencies right now, and they are intent on procuring insurance. This is where the benefits of Local SEO for your agency becomes crystal clear.
6. Reputation Management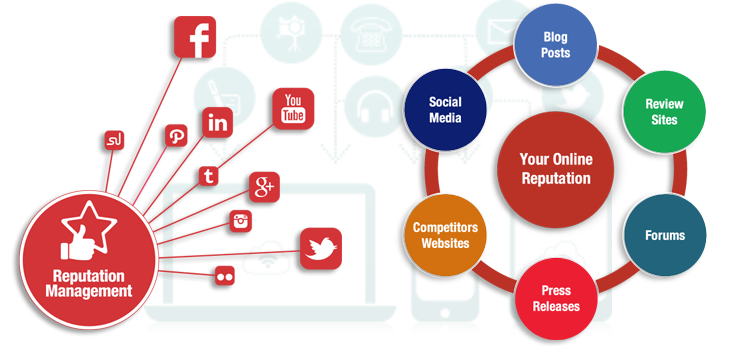 A Local SEO team or agency can help you manage the reputation of your insurance agency. This will help build trust and prominence in your business, which will drive quality traffic to your site, and most likely generate sales.
It is part of the duties of the Local SEO to manage reviews. Search engines such as Google use the number of your reviews you receive and their quality to determine the trustworthiness and relevance of your business to the needs searching users.
Hence, you should encourage clients to leave reviews for your agency to increase your site's search engine rankings and also to attract new clients. Negative reviews should be responded to professionally so that prospective clients will see how committed you are to working with your clients and ensuring that their needs are met.
So, what's the next step?
The objective of a Local SEO is to improve your website's visibility in order to facilitate a wide range of functions like marketing, traffic generation, sales, brand-building, and e-commerce.
If you are in the insurance business, you stand to benefit substantially if you hire the services of a Local SEO expert or strategist whose skills can help you attract more customers, boost your online presence and reliability, and complement your business goals.
Insurance is a competitive industry and you will need some help from a Local SEO team/agency to boost yours.
---
Thank you so much for reading 6 Benefits of Local Insurance SEO You Never Knew. We really appreciate it! If you have any questions about our article, or can suggest any other topics you think we should explore, feel free to let us know.
Be sure to sign-up for our newsletter to receive monthly emails on all of the latest trends and happenings in the digital marketing space. You will also receive our FREE E-Book with the Amazing Marketing Tools for Powerful Business Growth. Sign-up below!
Also, if you received some value out of this article, please share with your friends or colleagues, or leave a comment/question below. We really appreciate you reading our blog and every share/comment means the world to us and allows us to continue producing valuable tools to help you grow your business!
---
Robb Fahrion is a Co-Founder and Partner of Flying V Group. He is passionate about helping businesses grow using the power of the internet. Robb graduated from Chapman University in Orange, CA and currently resides in Costa Mesa, CA. Robb enjoys writing about digital marketing, helping his clients turn their dreams into reality, and he is a HUGE Mike Trout fan.
---