Reading Time:
9
minutes
---
Are you overwhelmed by the process of creating a lead-generating advisor website within a limited time-frame?
A website is a vital marketing tool. It is an internet-based representation of your business and one of the best digital marketing channels that can help you generate more traffic and increase sales. 
Statistics in the World Economic Forum show that there are over 1.7 billion website development services in the world today, with only about 200 million of them still active.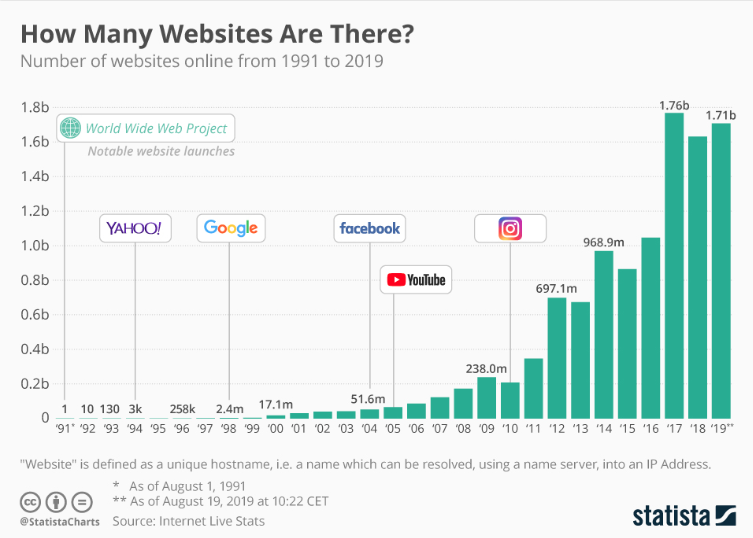 A website offers significant benefits, including establishing your brand and providing it with an online presence. Therefore, you should ensure that you create one that will clearly inform visitors of two things:
Who you are, and

What you do
You may require your website to be created quickly, but do not have the time to do it yourself. Therefore, you need to find an expert website design team and partner with them to help you create your advisor website. You could have your website fully ready for business by Monday morning.
Just in case you are wondering, building a website that is fully functional requires three primary components:
A domain name

Website hosting

WordPress
If you are ready, here is the step-by-step guide we will follow to help you create your website in only a weekend.
So, it's the weekend and you want your advisory website ready by Monday morning. Here's how we can make that happen: 
Friday Evening:
#1 Have a strong website strategy
As an advisor, your business needs to succeed online. Therefore, you need to have a website strategy that is clearly defined, which will help you to survive in today's highly competitive financial market. Establishing a strategy is the first essential step. Indeed, every financial advisor should invest in creating an excellent website strategy.
Website strategies differ from one business to another, depending on the objectives.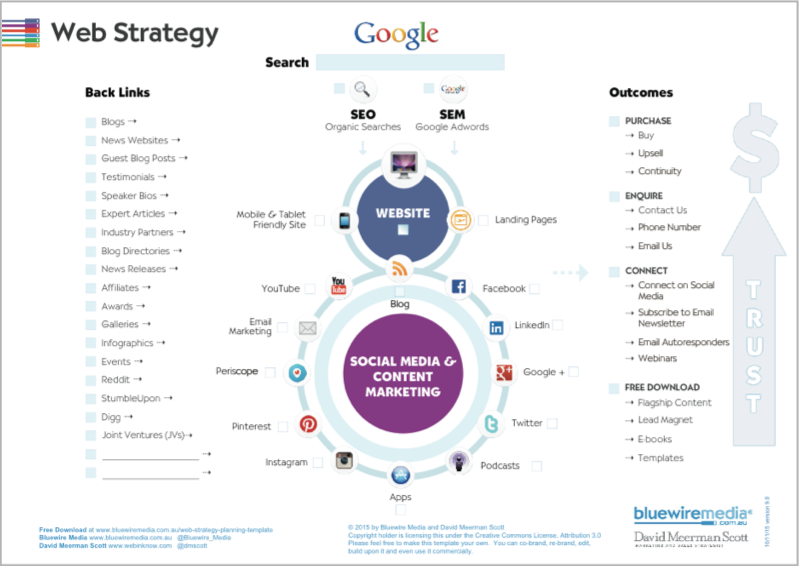 Consider these four points when creating a strong website strategy:
What exactly do you hope to achieve by creating this website? How do you intend to achieve this? Are you creating a website just to generate more leads and increase conversions? Then, tailor your website to suit these objectives using landing pages, and calls-to-action, among others.
You need to know your target audience. Who are they? Do you want to cater to only those in need of a financial advisor? If you are dealing with a specific niche, tailor your content to attract your specific target audience.
How functional should your website be to achieve your objectives?
If your objective for creating this website is generating traffic and educating your audience, ensure that your content type varies. Engage your audience with blog posts, infographics, videos, and backlinks.
If you intend to sell your products or services, ensure that your content is long and tailored to build trust. Also, your content should present the benefits of your products or services, while encouraging users to take action.
#2 Select a web hosting service
If you do not purchase a web hosting service, it will be impossible to fully set up your website. The job of web hosting companies is to either sell or rent you space on their servers. Website files like the CSS and HTML files, documents, images, and videos can be stored on these servers.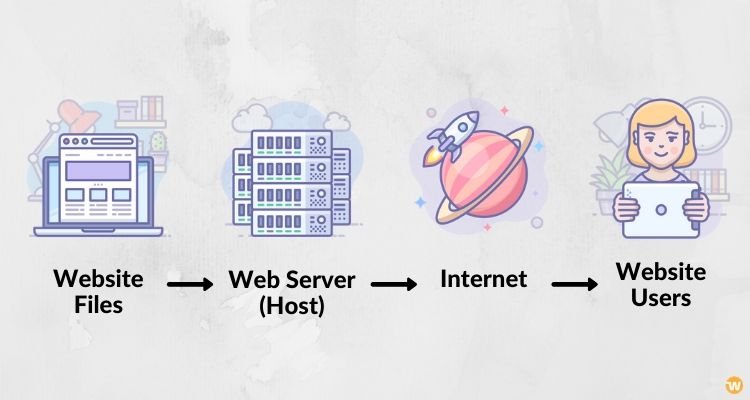 There are different types of web hosting, and each differs in storage capacity, server speed, reliability, level of technical knowledge required, and control. They are:
Shared hosting: The price of web hosting depends on the kind of web hosting service that your site requires. If you want a cheap option, you can use shared web hosting since your site will be stored on a server that also hosts other sites. Shared web hosting prices often range from $3 to $10 monthly.
Dedicated server hosting: Dedicated servers, on the other hand, are for deeper pockets. They provide clients with effective load distribution and improved security.


Virtual private server (VPS) hosting:

Virtual private server (VPS) hosting is the option used by people who want more control over their website and some flexibility, but do not want to spend too much money on web hosting. Prices for this could range from $29 to $69 monthly.
In choosing the best host, make sure you do the following:
Consider your specific needs

Check the speed and reliability of the web hosting service

Understand all your upgrade options

Be aware of the the security features

Consider quality customer support

Familiarize yourself with the prices of each
#3 Buy a domain name
It is vital that you have a domain that is registered to your brand. A domain name is a string of words that are easily recognizable and will redirect users to your server IP when it is typed into a browser. This name is unique and replaces the domain name servers (DNS) that accompany a new website.
Basically, your domain name is how clients will find you and pass the information on to other clients. It is your identity. You need to ensure that you select a domain name that is perfect for your brand. Here are some tips to help you choose the perfect domain name:
Keep it short

Do not use trademarked names

Use a .net or .com if possible

Try using a compound word or make up your own word

Write out the word and read it out repeatedly before you buy it

Make sure it is keyword-relevant
Meanwhile, you can get help in finding the perfect domain name by using a domain name generator such as Domainr, Wordoid, Name Station, Lean Domain Search, etc.
Then, you can register your new domain name and connect it. This can be done within 24 hours.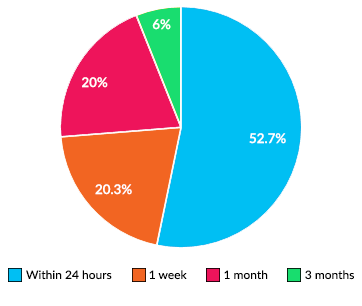 Saturday Morning
After a good night's rest, it is time to freshen up and continue setting up your financial advisor website. Let's proceed with the next steps…
#4 Content map
A content map can be referred to as your website's blueprint. It helps in organizing you and gives you a visual idea of what your website will look like.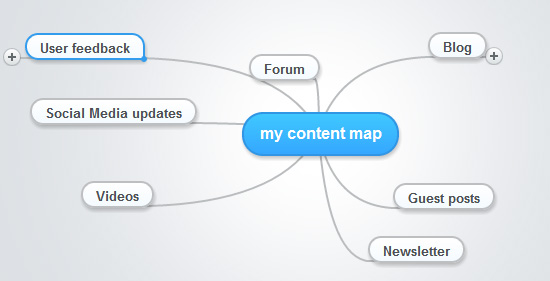 When designing your website, you should first craft your content map. This will help you find the best way to arrange the navigation and which content elements to incorporate in your visual design. Also, the content map spells out all the different types of content that your website will house. Examples include:
Home Page

About Us

Products/Services

Blog

Contact Us
With this information in place, the content map will adequately guide your website's development requirements.
#5 Prepare a strong visual brand identity
According to an article titled "How Visual Brand Identity Shapes Consumer Response", visual brand identity is "the holistic visual style that identifies the brand - a recognizable something that cannot be decomposed into a list of its visible parts."
One of the best ways to make your site stand out and to establish your identity as a financial advisor is to use strong visual elements. People have to remember your brand and recognize it anywhere in order for your business to grow.
If you are serious about building a respected brand that will be remembered and often referred to, you need clarity and consistency. Brands that lack these vital elements will seem unreliable and even disorganized. Your brand will have a hard time finding traction in the business marketplace if your visual images keep changing and your messages are inconsistent.
Here are some of the ways you can give your business better visual branding:....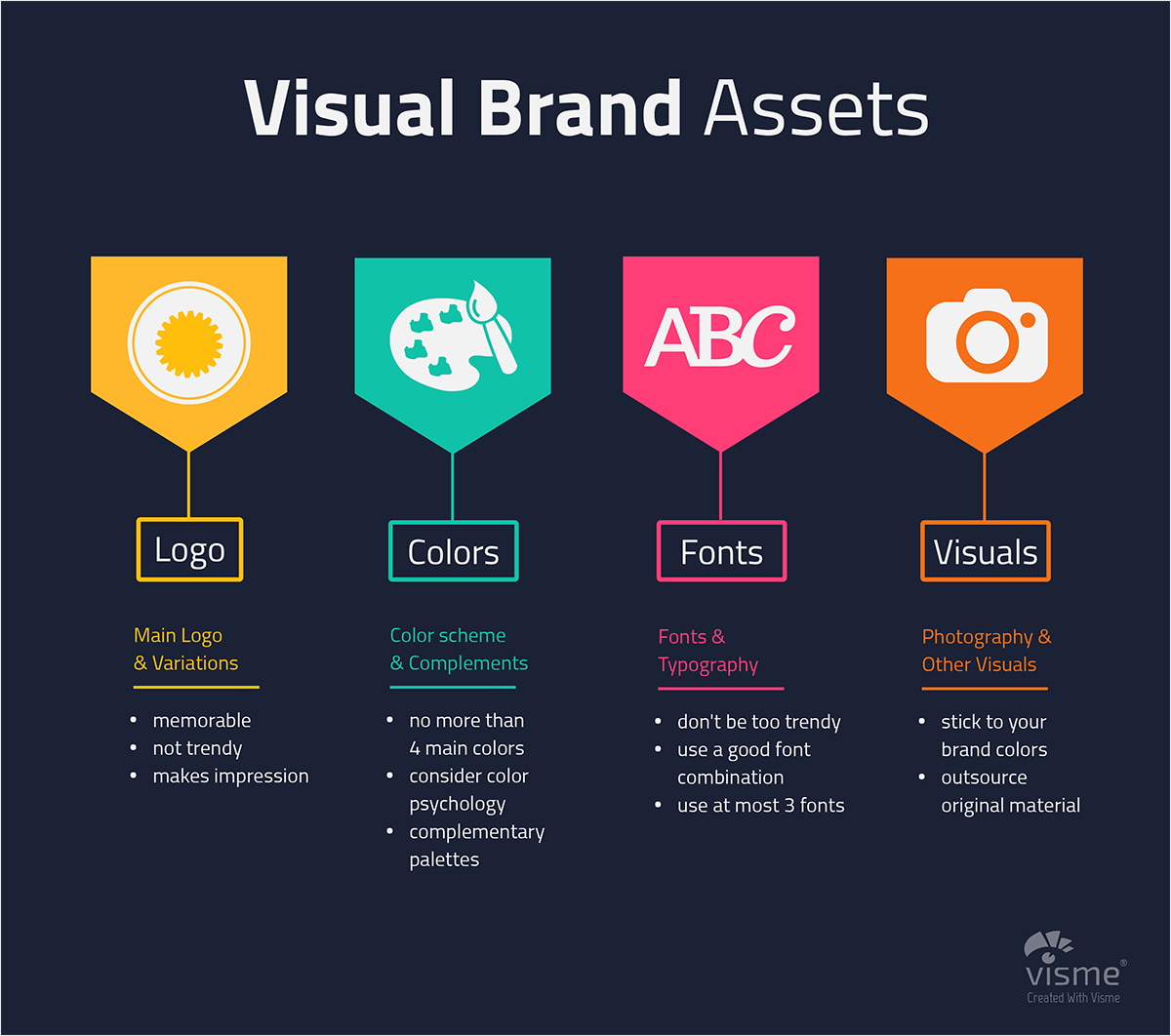 Add a brand icon or logo

Use specific brand colors

Use a watermark

Make your typography consistent

Give your images a common theme

Use a color overlay

Use black and white

Include a design element

Use a filter

Design templates
Saturday Afternoon
If you are done with lunch, it's time for you to get back to constructing your website…
#6 Boost SEO
If you are new to search engine optimization (SEO), you should understand that its proper application will allow your website to be seen by search engines. Also, it ensures that your site ranks high in the result pages of search engines whenever a keyword or phrase is entered.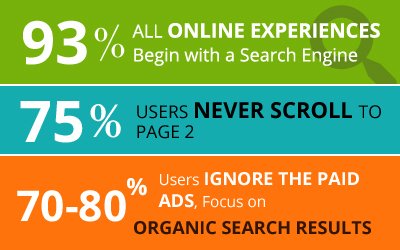 Image credit: neilpatel.com
As a financial advisor, you should strive to get your site listed on the first page of the Google search results. You can do this by following these tips:
Optimize your titles

Optimize the meta descriptions of your page

Ensure that your URLs are SEO-friendly

Include a breadcrumb menu in the internal pages

Include internal links in your content

Make your page more readable by using headings and formatting

Customize the 404 page

Optimize all images

Enhance the page speed

Get backlinks

Make your site mobile-friendly

Create a User sitemap and XML sitemap

Write high-quality content

Update your website regularly

Fix broken links

Use alt tags

Make use of Google webmaster tools and analytics

Use structured data markup
#7 Create quality content
Content, they say, is king. Creating content is one of the most crucial aspects of your website. The content you create should be able to generate excellent traffic.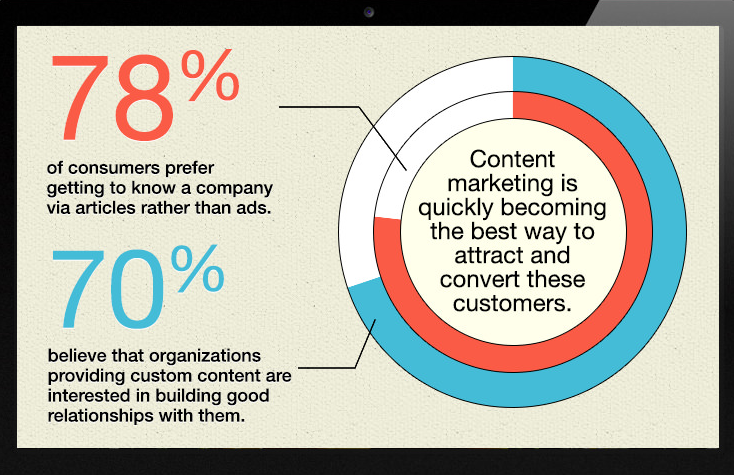 These tips will make creating content easier:
Create quality content

Enhance readability by using headers and bullet points

Use authority links

Strategically place keywords

Make sure your content is easy to understand, as well as educational
#8 Get testimonials
Every time a client thanks you, ask for a testimonial. Testimonials will affirm your trust and credibility. Your testimonials should be true, come from respectable clients, address objections and concerns that other clients have, and abide by FTC rules. Use testimonials in areas of your website that your clients may be feeling insecure and anxious about.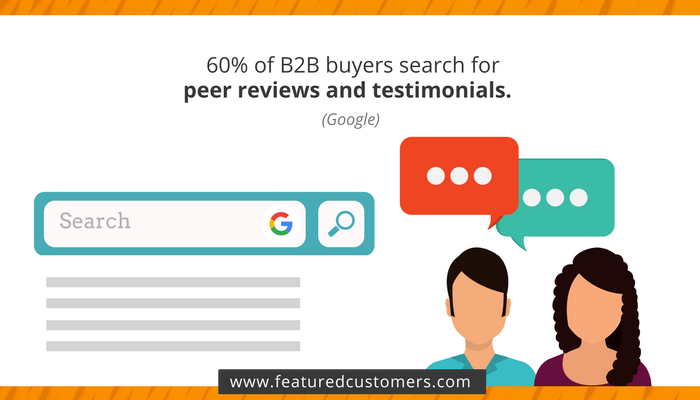 Benefits of getting testimonials are:
Many clients rely on the reviews and testimonials of others

They guarantee client loyalty

Increases your chances of getting referrals

It is an opportunity to learn
Saturday Night
Before going to bed, you should do some more work on your website.
#9 Include relevant images
Now is the best time to add images that are relevant to your content and provide vital information. There are different types of images that you can add to your website, namely:
Include professional headshots of all team members

Add relevant images like infographics

Get real images of your team members and employees at work

Include images of your products and services

Add how-to-videos
Sunday Morning
So, only a few more steps, and your website will be ready.
#10 Add Calls-to-Action
If your website visitors are not inspired to act, check your calls-to-action. CTA is crucial when you need users to click through. It could be a word, a sentence or a phrase that simply motivates a reader to take a particular action. CTAs can be quite tricky but, with practice, you will find them easier to use.....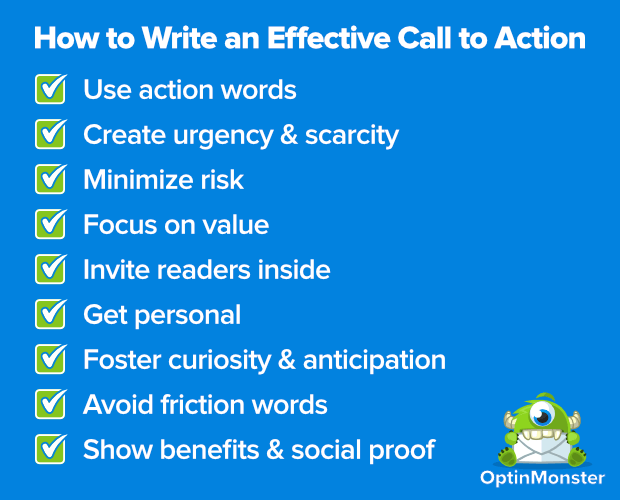 Do yourself a favor by reading the CTAs of many different websites. Then, when creating CTAs...
Find a balance between practicality and creativity

Keep it short

Keep it clear

Start with strong verbs

Evoke emotions

Make use of contrasting

button colors

Give your buttons distinctive shapes

Create a sense of urgency
Sunday Afternoon
You are almost there. Let's go.
#11 Add the finishing touches and preview your website
For finishing touches, incorporate a privacy policy and legal disclaimers in the footnotes. Do not forget to integrate Google Analytics so that you can access the website's information.
Then, use desktop and mobile devices to review your website. Make sure everything is in order.
#12 Publish your website/Test it
Now your site is ready to be launched. Let's put it to the test. However, ask yourself the following questions and, if you can answer them in the affirmative, you are good to go:
Are there any grammatical or typographic errors?

Does my webpage load fast?

Is my webpage visually appealing?

Is my webpage mobile-friendly?

Are there broken links?

Is the site easy to navigate?
You may also want to partner with us!
Creating a website can be tasking but, if you partner with us, we can create an advisor website that will take your business to the next level.
I believe in partnership. We don't have clients, we have partners. Our business success is based on the success of our clients or partners. So, if we start to generate more business and results for our clients and partners, it means that our business will grow accordingly, whether it is having us assume more responsibility for them, or referring us to other people.
So, when we are working with a client, we are heavily invested in the success of their business as if it were our own. You can trust us to create a lead-generating advisor website for your firm.
---
---
Thank you so much for reading The Ultimate Guide to Creating a Lead-Generating Advisor Website in a Weekend. We really appreciate it! If you have any questions about our article, or can suggest any other topics you think we should explore, feel free to let us know.
Be sure to sign-up for our newsletter to receive monthly emails on all of the latest trends and happenings in the digital marketing space. You will also receive our FREE E-Book with the Amazing Marketing Tools for Powerful Business Growth. Sign-up below!
Also, if you received some value out of this article, please share with your friends or colleagues, or leave a comment/question below. We really appreciate you reading our blog and every share/comment means the world to us and allows us to continue producing valuable tools to help you grow your business!
---
Robb Fahrion is a Co-Founder and Partner of Flying V Group. He is passionate about helping businesses grow using the power of the internet. Robb graduated from Chapman University in Orange, CA and currently resides in Costa Mesa, CA. Robb enjoys writing about digital marketing, helping his clients turn their dreams into reality, and he is a HUGE Mike Trout fan.
---