Reading Time:
10
minutes
Businesses today know that they must have a consistent web presence in order to compete with the fast-moving technology of today's day and age. It is no longer enough to just have an attractive or well-designed website. Even if your website is full of informative content that still might not be enough. A company can have the best website in the world, but if no one can find it, what does it really matter?
SEO, or search engine optimization, is becoming more and more important every single day because companies must be seen when their customers are searching for them. The advantage of having an SEO expert on your side is huge and could set you apart from your competition. Let's see how they might be able to help.
---
1. Improve the Overall Visibility of Your Site
---
SEO Companies make the visibility of your website their top priority. Strong SEO companies will be consistently putting out quality information about your company whether it be through classified submissions, SEO friendly blog posts, guest blogs, articles, or press releases. Each of these pieces of information will include keywords or search terms that might be relevant to your customers or products or services.
SEO experts boost your presence by actually giving you a presence across the entire web through content submission via social media sites and other various platforms.
---
2. SEO Professionals Know What Works
---
You may be thinking, "Well, I can write blog posts, articles, and submit classifieds." But can you really? Can you match the time and effort that an entire SEO team is going to put into your business search lifeblood each and every month? Not only that, but do you even know what content needs to be included in those submissions? Sometimes putting out content goes wrong and actually punishes search results depending on whether or not the copy is completely unique or whether the copy is littered with the wrong amount of keywords.
SEO experts devise strategies and a plan for your online SEO goals. Also, they keep up to date on all search engine algorithm changes and can make adjustments on the fly when needed.
---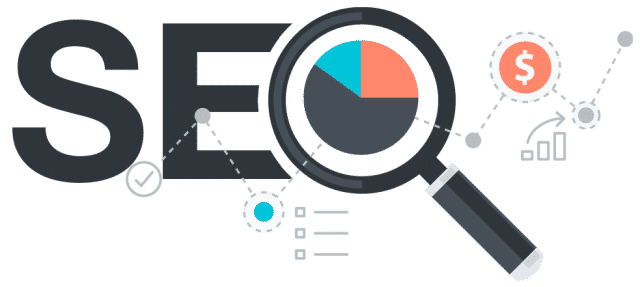 ---
3. They Don't Just Do SEO
---
---
4. You are Not a Digital Marketer
---
No offense, but in the same way you might be an expert in your industry and SEO experts are not, SEO experts are experts in their industry and you are not. The amount of time and effort that goes into monthly SEO efforts is huge. Focus on what you do best and let others that not only know more, but also have a higher likelihood of succeeding handle the SEO efforts.
However, here's a link to a document that might help you understand the SEO process and why SEO is important. We are not saying it cannot be done, but SEO experts know exactly what needs to be done to optimize your website, build new links, monitor results, and take corrective action.
---

---
5. Do I Really Need an SEO Expert?
---
There is no quick and easy fix to SEO efforts. Anyone that promises that it is an easy job is lying and selling you a pipe dream. SEO takes time, effort, and money. New sites often can take up to 5-6 months to rank and generate traffic, while older sites can take as long as 3-4 months depending on the competitiveness of the keywords.
Hiring an expert ensures that you avoid the mistakes of beginners and that your marketing budget will go much further.
When considering which SEO company to go with it is important to ask the tough questions and make sure that you are getting the honest answers. Let us know some great questions to ask in the comments. Thanks for reading!
If you found this article helpful, I would be thrilled if you could please share it with your network. Or, even better, subscribe to our company's newsletter. The newsletter is sent once monthly and is filled with all of the latest developments in the digital marketing space and tips to help you enhance your online presence. You will also receive a free E-Book that includes the Top 10 Business and Digital Marketing Tools that we use to run Flying V Group.
Thanks so much for reading. Please leave a comment with feedback or any questions you may have about the blog article. Best of luck to you and your future endeavors! : )
Robb Fahrion is a Co-Founder and Partner of Flying V Group. He is passionate about helping businesses grow using the power of the internet. Robb graduated from Chapman University in Orange, CA and currently resides in Costa Mesa, CA. Robb enjoys writing about digital marketing, helping his clients turn their dreams into reality, and he is a HUGE Mike Trout fan.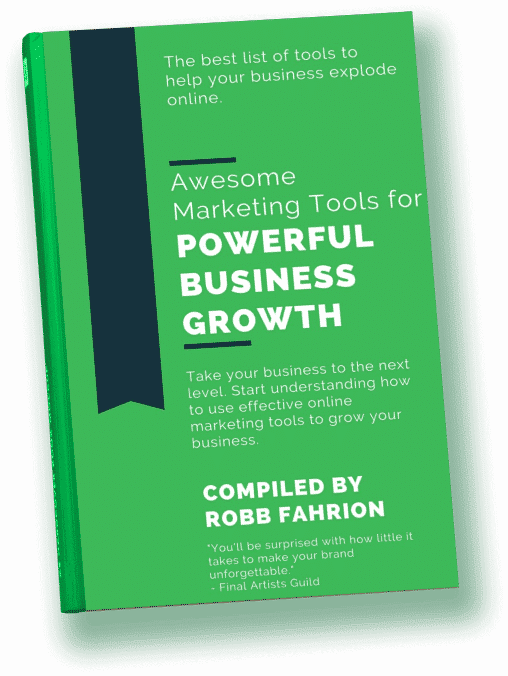 ---
Discover the Best Digital Business Growth Strategies!
---
Join 10,000+ Other Digital Marketers, Consultants, and SEO Experts Now:
---
"If you use the advice given in the emails, your business will grow, guaranteed."

-Mark Davidson, KeenVision Financial
---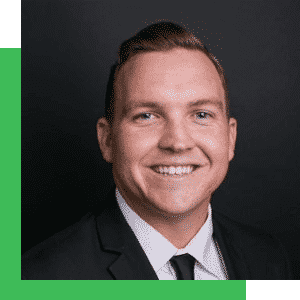 Robb Fahrion, Partner
Flying V Group
---